There's something so exciting about immersing yourself in a good race against time story, isn't there? That sense of urgency paired with an impending doom is sure to get the audiences' adrenaline pumping. We don't know about you, but we absolutely love action thrillers where the protagonist has to face impossible odds to get to the finish line, and on time.
Maybe it's because the genre taps into our primal need to face challenges that push our limits. Or maybe it just fuels our competitive side by rooting for someone just as determined to make it through. Whatever it is, the movies create an energy that sucks you in from the very beginning. There's questions running in your mind through the entire runtime – will our protagonist accomplish the mission with just minutes to spare? Or will elements outside of his control lead to a massive explosion and a dramatic failure?
Whatever the result, it is the uncertainty that keeps you invested in the movie. In this list, we've brought together 10 of the finest examples of this very addictive 'race against time' trope. From explosions to espionage and everything in between, the exciting countdown clock of these movies waits for no one.
10
Speed (1994)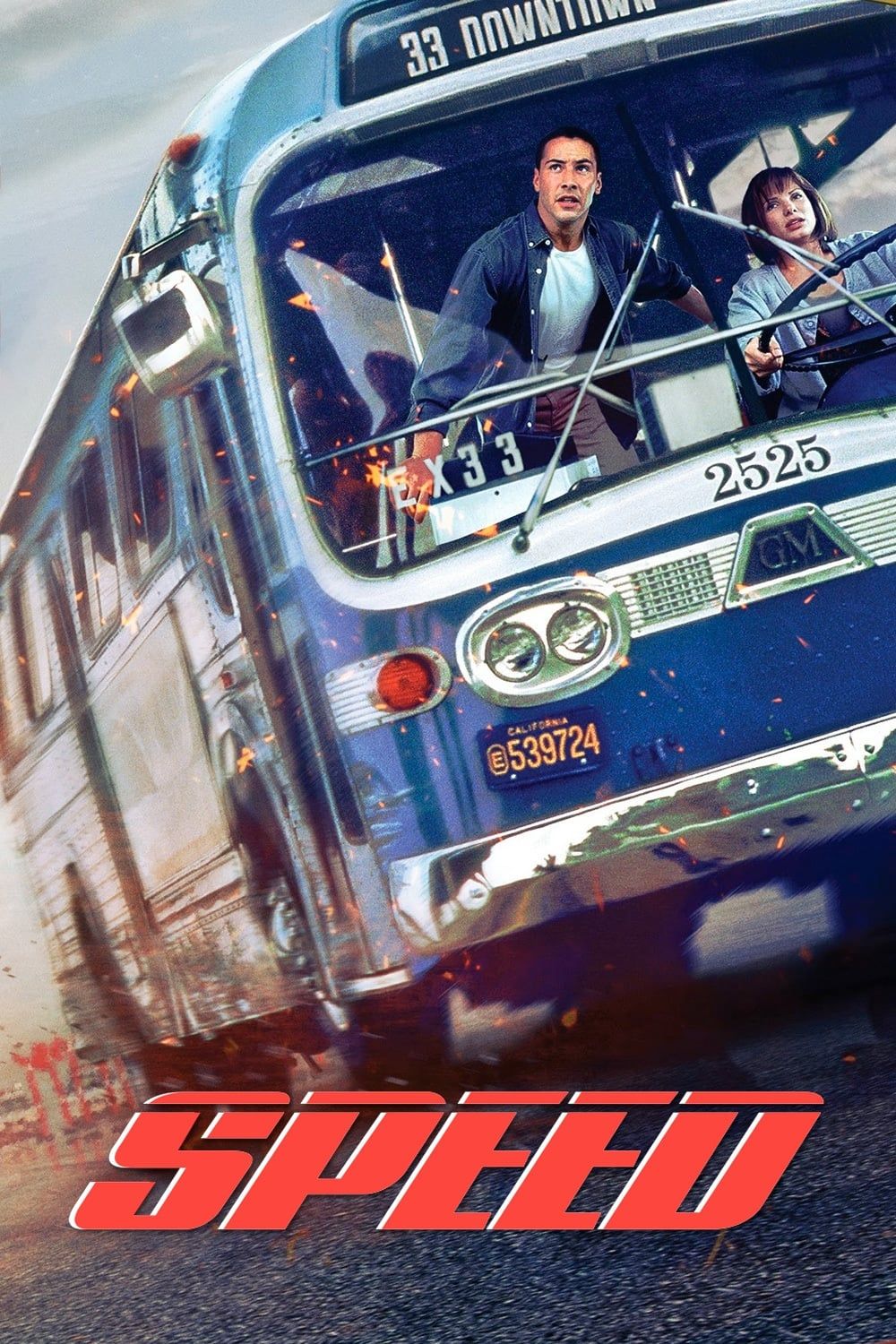 Speed
Release Date

June 9, 1994

Director

Jan de bont

Cast

Keanu Reeves, Dennis Hopper, Sandra Bullock, Joe Morton, Jeff Daniels, Alan Ruck

Rating

R

Main Genre

Action
Speed centers around an overused trope, but back in the '90s, when the film was first released with Keanu Reeves in the lead role, it made great numbers at the box office for being filled with thrills and chills and mad action skills. The plot of the movie goes like this – a psychopathic bomber plants a bomb into a city bus and sets it to explode if the bus slows down below 50mph. Officer Jack Traven is thrust into a race against time to save the passengers.
From the get-go, the clock is ticking as Jack tries to devise a plan to disarm the bomb while preventing the bus from slowing down. In the process, he hands the wheel to Annie Porter, a passenger played by Sandra Bullock. As situations escalate and choices narrow, every moment on board is filled with terror. What makes the film so gripping is imagining the sense of urgency, the feeling of helplessness, and not wavering control as the clock keeps ticking.
Available to buy/rent on Apple TV
9
Argo (2012)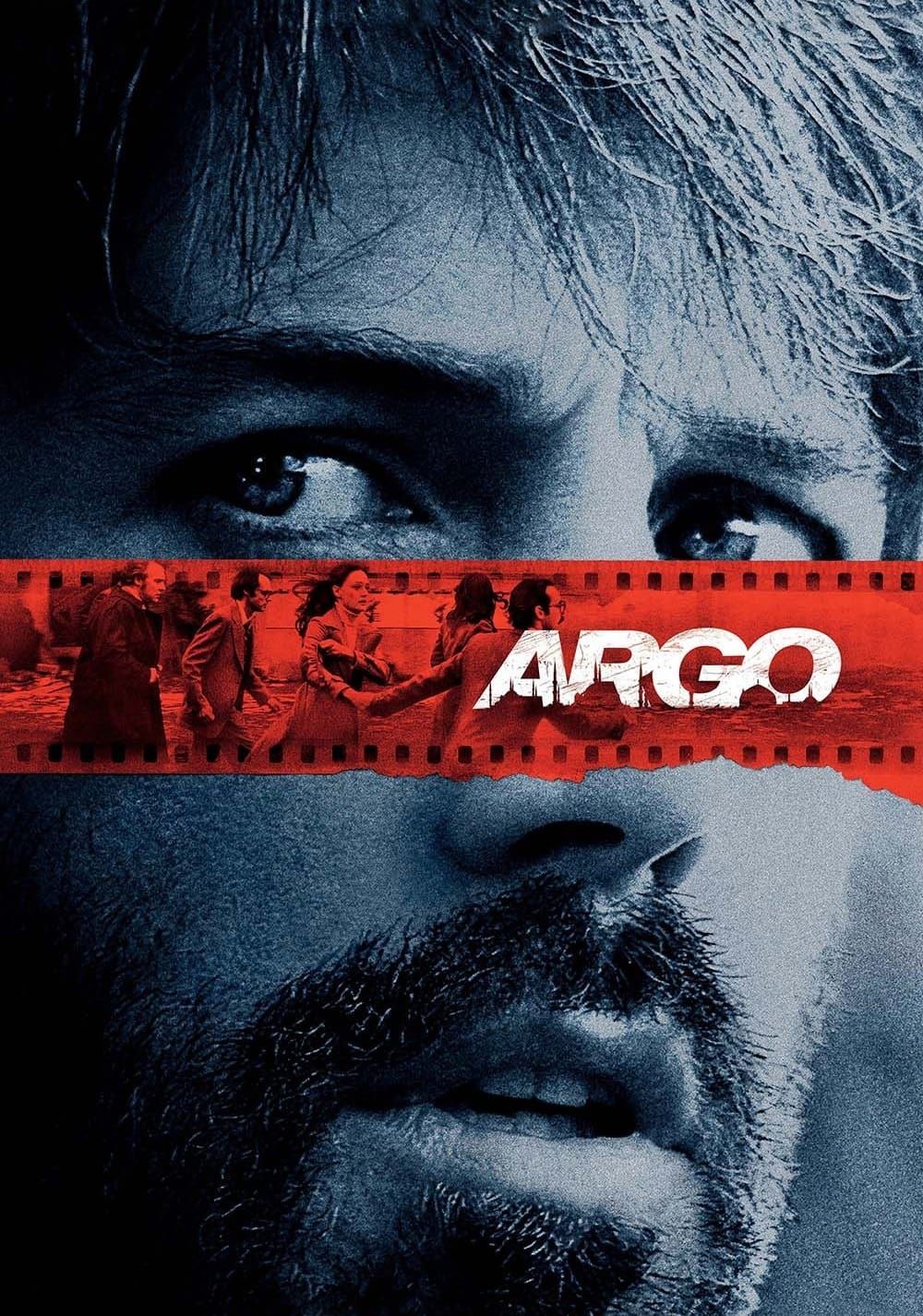 Argo
Release Date

March 22, 2012

Director

Ben Affleck

Cast

Ben Affleck, Bryan Cranston, Alan Arkin, John Goodman, Victor Garber, Tate Donovan

Rating

R

Main Genre

Biography
Set in 1979 Tehran, Argo is a film that takes inspiration from the Iran hostage crisis during the late '70s and early '80s. The Iranian revolution has reached a boiling point, the US embassy has been seized, 66 staff members are taken hostage. However, six Americans manage to slip away and find refuge with the Canadian ambassador. Knowing the six will be killed if caught, the CIA attempts a near-impossible plan, led by exfiltration expert Tony Mendez.
Mendez comes up with a crazy plot to get them out of the country by disguising them as a Hollywood film crew scouting locations for a sci-fi movie project. Ben Affleck's Mendez and the Americans are in a race to pull off the ambitious charade before their dangerous secret is exposed. There are several tense moments in the film, especially when the Americans are about to board a departing Swissair flight in the closing hours of the escape window, making the film an exhilarating watch from start to finish.
Available to buy/rent on Apple TV
8
Run Lola Run (1998)
Lola, the main character of Run Lola Run, receives a hurried phone call from her boyfriend Manni, who has 20 minutes to deliver 100,000 Deutschmarks to his boss or risk getting killed for a failed robbery. What follows are three edge-of-your-seat scenarios where Lola is sprinting across Berlin to obtain the cash while also hashing a plan to return it before it's too late.
RELATED: 10 of the Most Underrated Action Movies with Female Leads
The movie is a German experimental thriller written and directed by Tom Tykwer and it stars Franka Potente and Moritz Bleibtreu in the lead role. The film's ticking clock creates the tightest of suspense. Because even a split-second decision can alter the outcome of Lola's digital-style loops, keeping up with the remixes and possible results is impossible.
Available to buy/rent on Apple TV
7
Source Code (2011)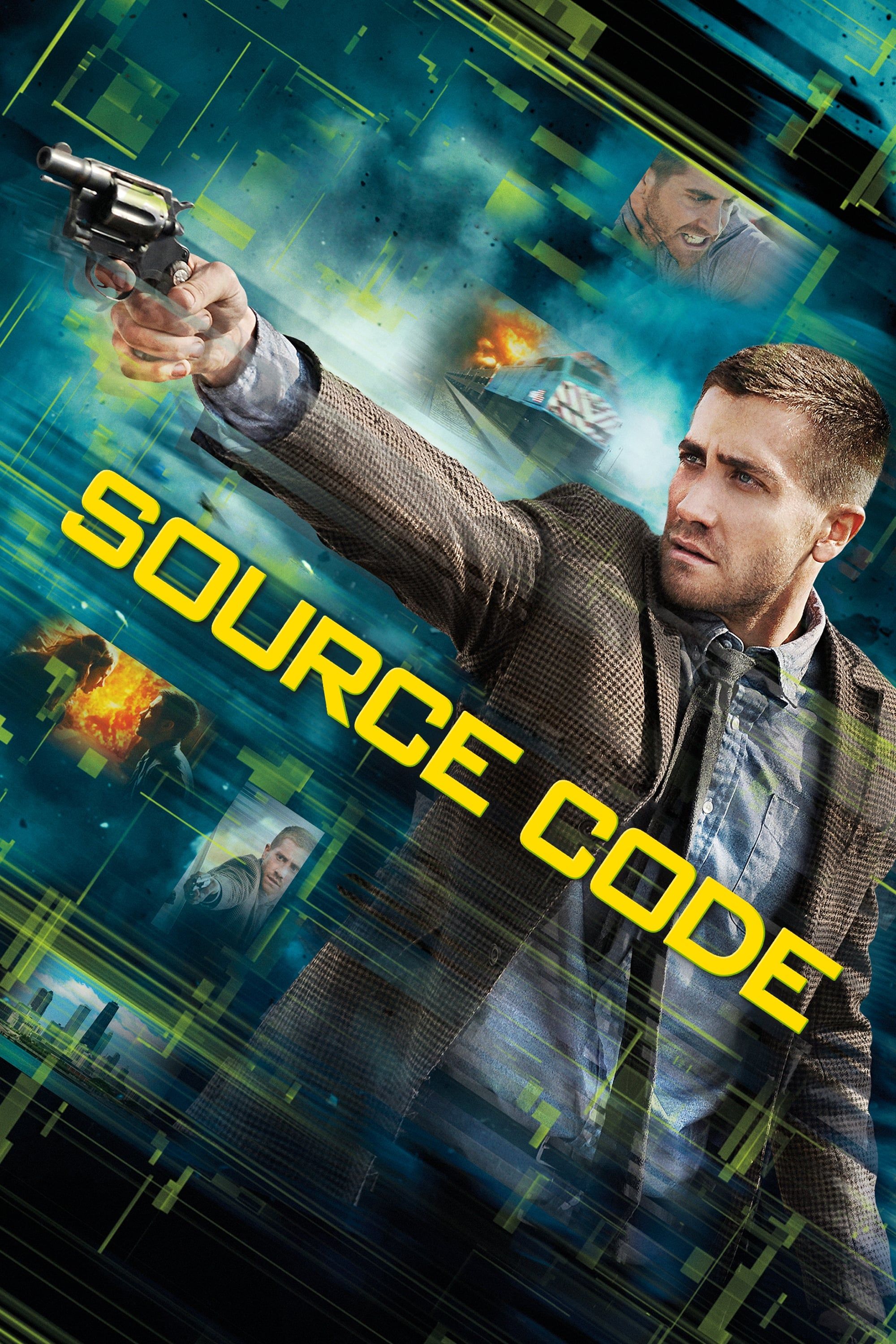 Source Code
Release Date

March 30, 2011

Director

Duncan Jones

Cast

Jake Gyllenhaal, Michelle Monaghan, Vera Farmiga, Jeffrey Wright, Michael Arden, Cas Anvar

Rating

PG-13

Main Genre

Mystery
Blending elements of sci-fi with an unassuming action-thriller premise, Source Code emerges as one of Jake Gyllenhaal's greatest movie performances. As army captain Colter Stevens, he wakes up on a commuter train to Chicago, unsure how he got there. One bomb explosion later, he learns that he is part of a top-secret experimental program that allows him to enter the body of a passenger on a train that is eight minutes away from inevitably exploding. His job is to uncover the bomber and prevent the attack.
RELATED: 10 of the Most Underrated Action Movies with Female Leads
Each subsequent "loop," or each "rewind," for Stevens comes with a new mystery and a newer outcome. With only eight minutes to spare, he's always on an against-all-odds mission. As puzzles add, and he races to put pieces together, the audience cannot help but feel exhilarated to experience either dangers or breakthroughs.
Available to stream on Max
6
Inception (2010)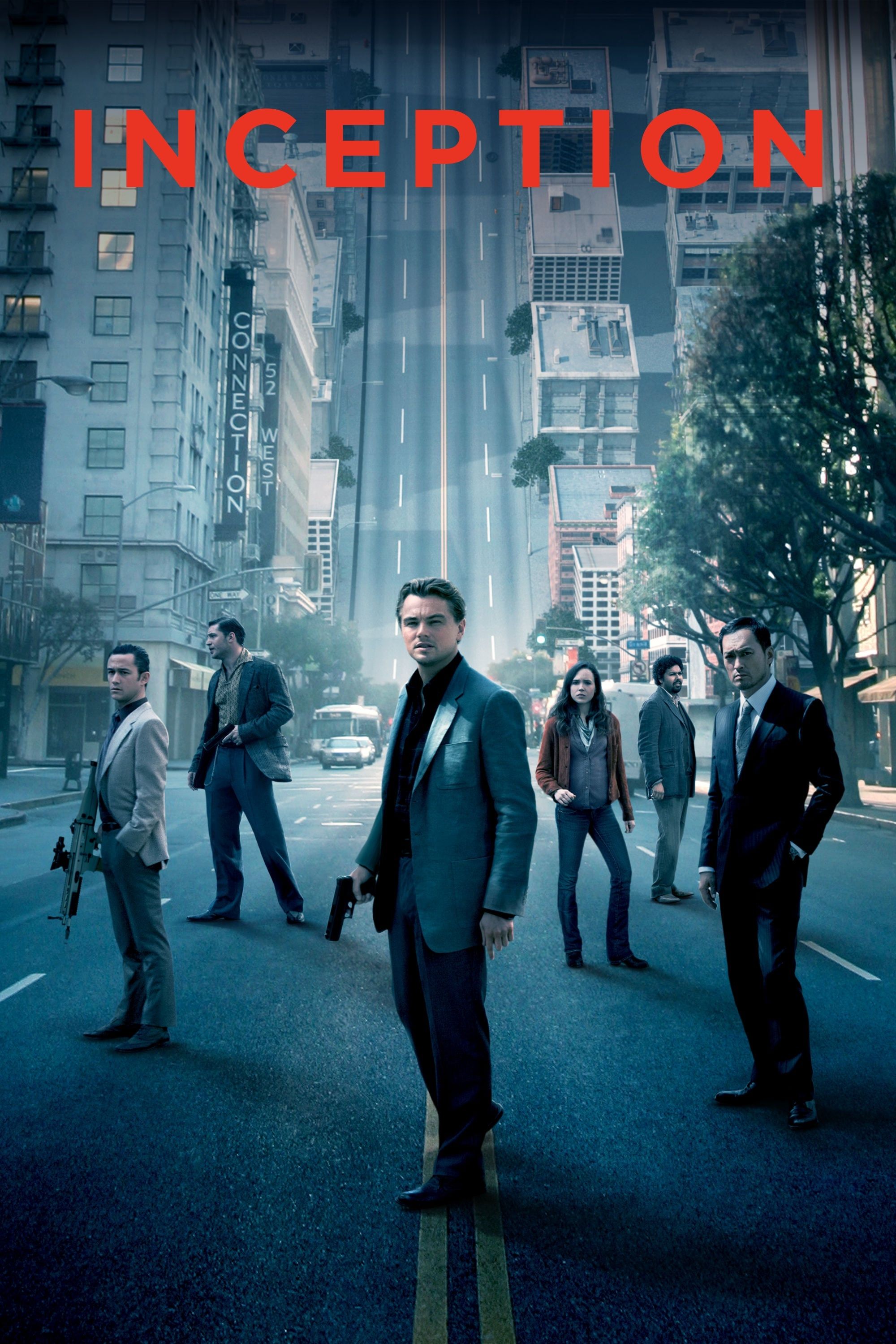 Inception
Release Date

July 15, 2010

Director

Christopher Nolan

Cast

Leonardo DiCaprio, Ken Watanabe, Joseph Gordon-Levitt, Marion Cotillard, Elliot Page, Tom Hardy

Rating

PG-13

Main Genre

Action
The most phenomenal ensemble sci-fi/action film from the mind of this generation's greatest director, Christopher Nolan, Inception is a stunning film that introduces us to a futuristic world where corporations have the choice to win in their respective industries by preying on people's dreams. Cobb and Arthur, played by Leonardo DiCaprio and Joseph Gordon-Lewitt, are professional "extractors," who are offered one last job before they can redeem themselves and return home.
RELATED: 10 of the Most Underrated Action Movies with Female Leads
Cobb must perform an "inception" on Saito, a competitor, and plant an idea into a CFO's dream by delving through three dreams at once. Well aware that any misstep could leave someone lost in another's subconscious forever, Cobb must be quick and precise with the extraction. The way each dream is layered, paired with the security at every level, really creates a sense of complexity and rush to get the job done before each dream state closes down.
Available to buy/rent on Apple TV
5
Taken (2008)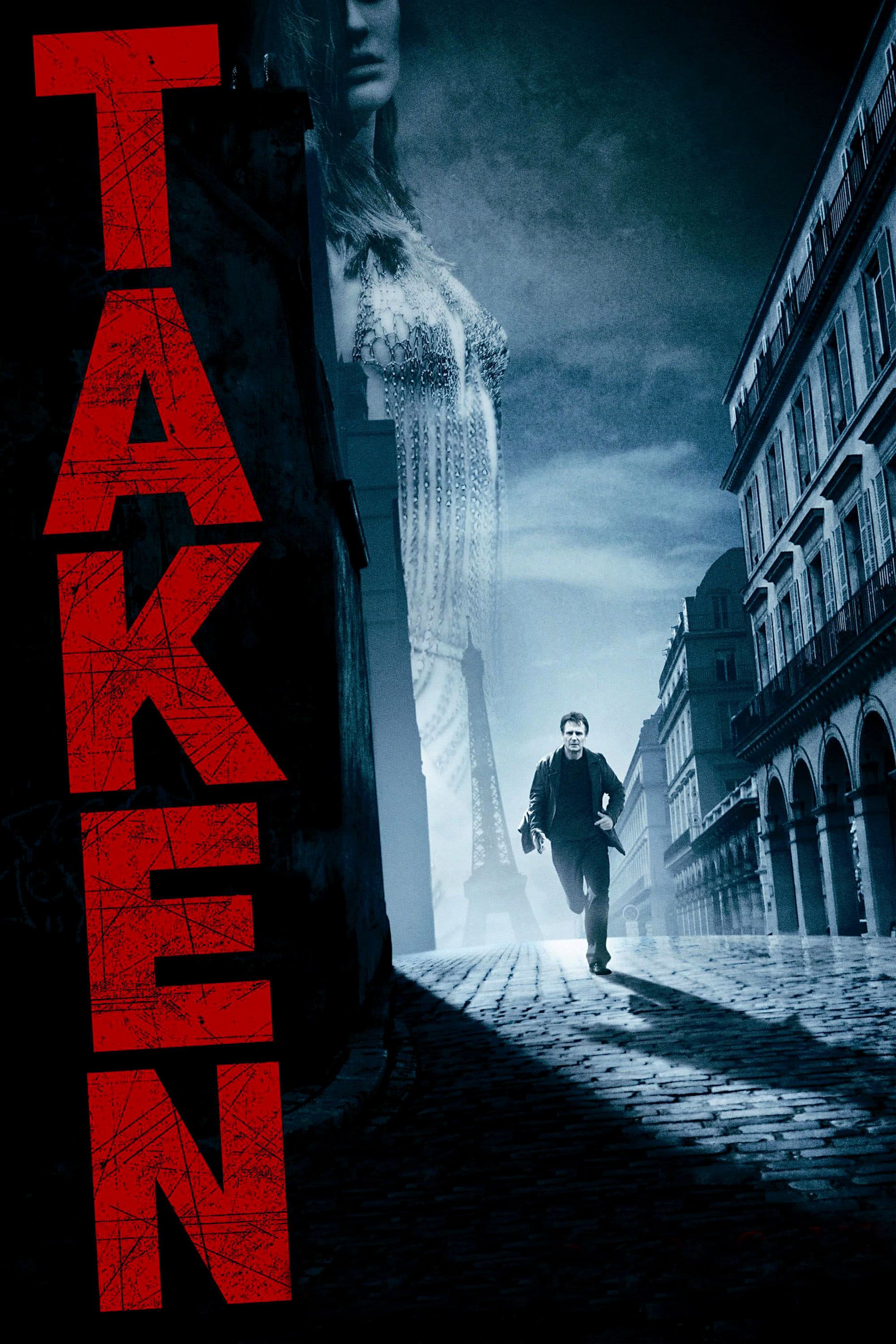 Taken
Release Date

February 18, 2008

Director

Pierre Morel

Cast

Liam Neeson, Maggie Grace, Leland Orser, Jon Gries, David Warshofsky, Holly Valance

Rating

PG-13

Main Genre

Action
Bryan Mills may be an ex-CIA officer, but his overprotective side as a father is always on the lookout for dangers. This side of him is fully awakened when, on a trip to Paris, his seventeen-year-old daughter Kim is kidnapped by a sex trafficking ring. Her life is hanging by a thread, so Mills must wage a one-man war against the clock and track down the international crime ring with no lead to begin with.
RELATED: 10 of the Most Underrated Action Movies with Female Leads
Every second of Taken is blanketed in tension and action. Bryan is up against an invisible enemy. The leads are buried and he is on international waters. Yet, he refuses to slow down. Liam Neeson's tenacity and street smarts really become a deadly combination, making the film unfold at breakneck speed, leading up to a memorable final showdown.
Available to stream on Tubi
4
The Rock (1996)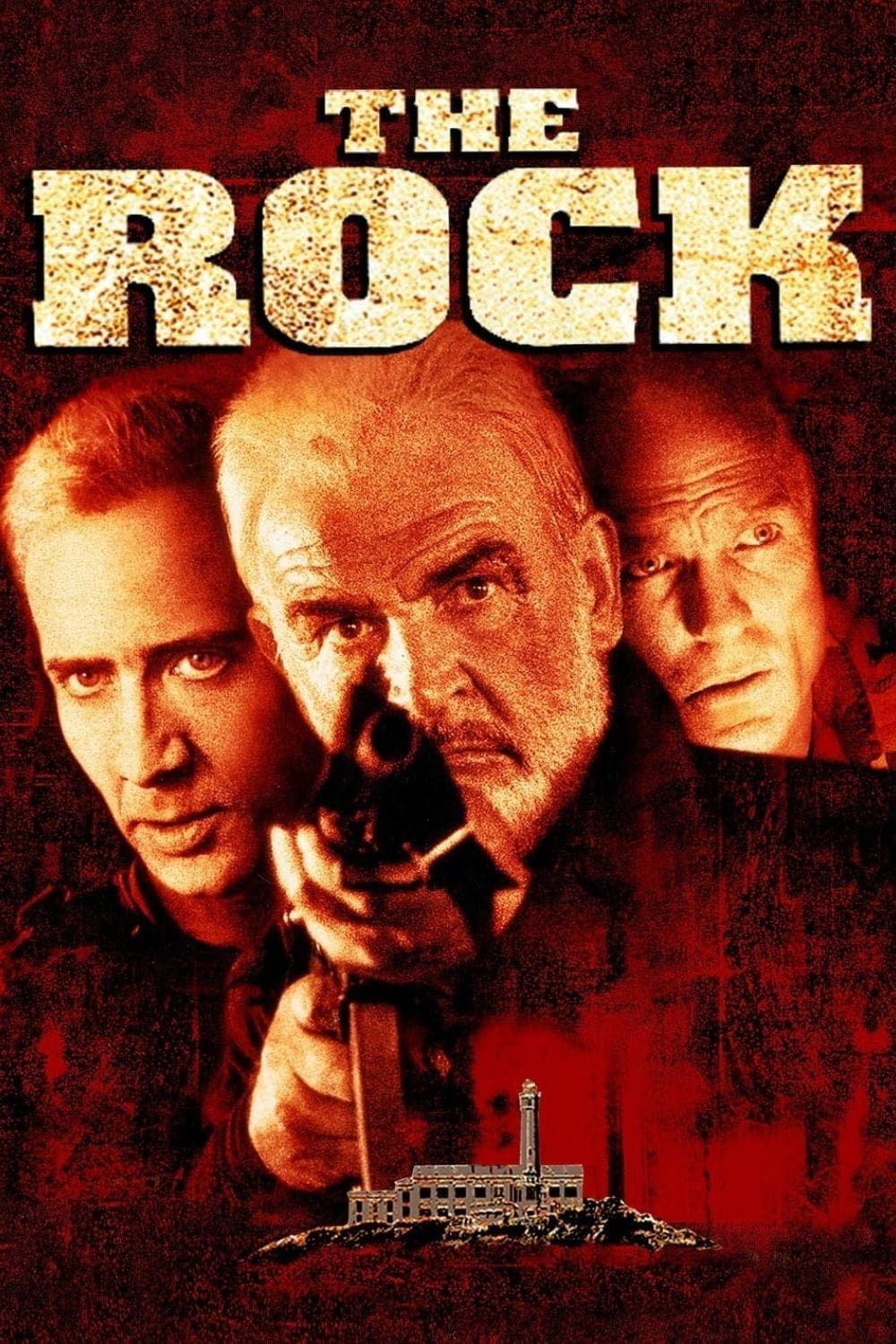 The Rock
Release Date

June 7, 1996

Director

Michael Bay

Cast

Sean Connery, Nicolas Cage, Ed Harris, John Spencer, David Morse, William Forsythe

Rating

R

Main Genre

Action
Directed by Michael Bay, The Rock centers around Dr. Stanley Goodspeed, an FBI chemical weapons expert, who seeks help from John Mason, the only man who has ever escaped the Alcatraz prison, after a rogue general named Frank Hummel takes over the island and threatens San Francisco with deadly VX nerve gas-loaded M55 rockets. His negotiation with the U.S. government is that they must pay him $100 million for soldiers who were killed in secret missions.
RELATED: 10 of the Most Underrated Action Movies with Female Leads
Played by Nicholas Cage and Sean Connery, the film's focus is on Goodspeed and Mason, who must outmaneuver an army of ex-cons to infiltrate the fortress that is Alcatraz and confront Ed Harris's Hummel themselves. But as the layers are peeled, the atmosphere is heightened, and the U.S. government's urgency to resolve the situation before Hummel launches the rocket is at its peak.
Available to buy/rent on Apple TV
3
Mission: Impossible – Fallout (2018)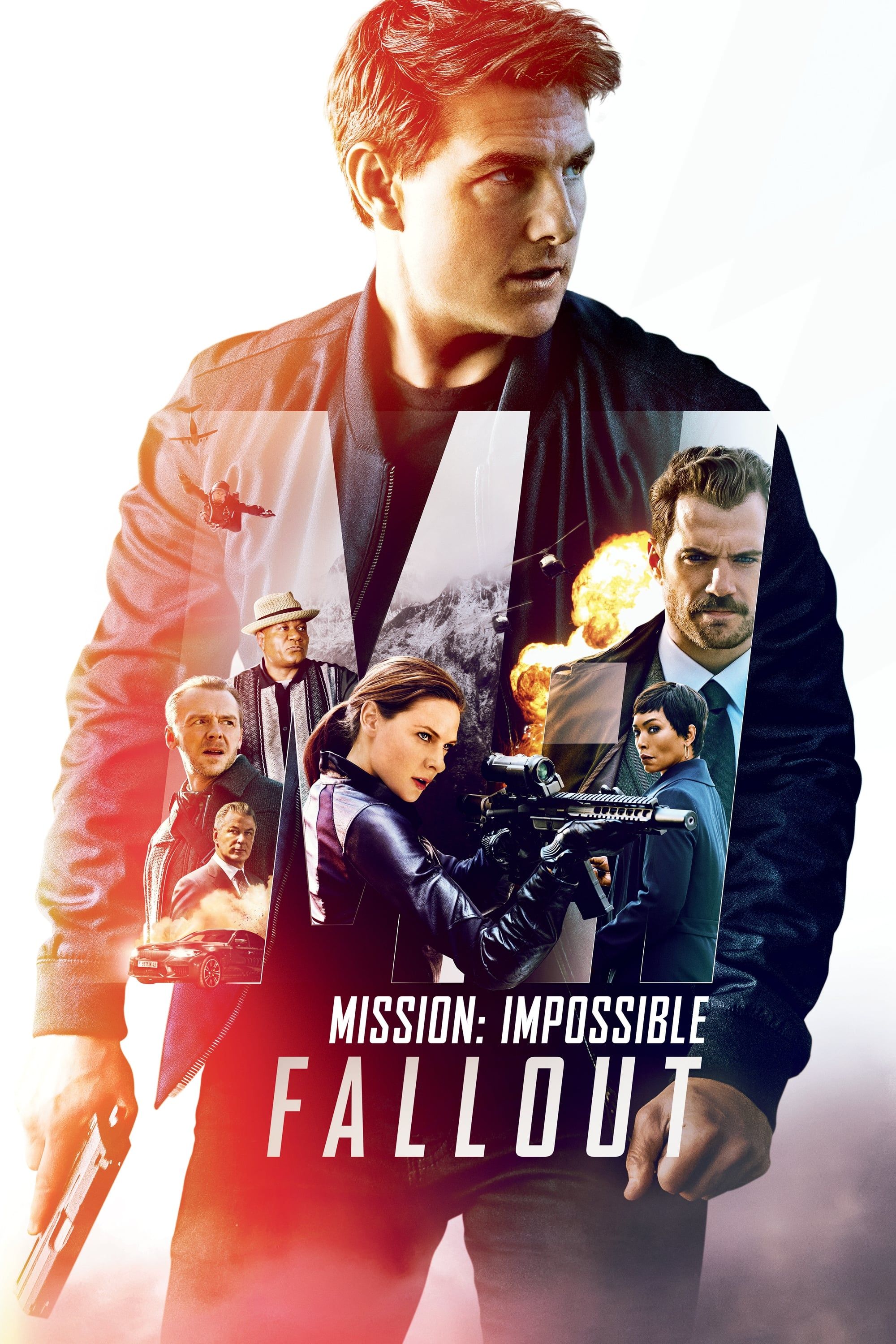 Mission Impossible 6
Release Date

July 13, 2018

Director

Christopher McQuarrie

Cast

Rebecca Ferguson, Vanessa Kirby, Tom Cruise, Michelle Monaghan, Henry Cavill, Angela Bassett

Rating

PG-13

Main Genre

Adventure
Before Dead Reckoning, Part One made it to the theaters and rocked the team's reputation, Mission: Impossible – Fallout was arguably the best film in the franchise. In the movie, Ethan Hunt and the IMF are in a rush to stop the sale of three plutonium cores currently in the possession of a terrorist organization known as the Apostles. After a botched attempt leads to the weapons gone missing, a desperate race against time begins.
RELATED: 10 of the Most Underrated Action Movies with Female Leads
Related: Mission: Impossible: Coolest Recurring Tropes in the Franchise, Ranked
The doomsday trope may have been seen over and over again, especially in the Mission Impossible films, but the cat-and-mouse chase that goes from Paris to London to the Himalayas in Fallout is unmatched. With enemies and double-crosses on every corner, Ethan Hunt must always stay one step ahead and win this nuclear life-or-death game at any cost.
Available to stream on Paramount+
2
1917 (2019)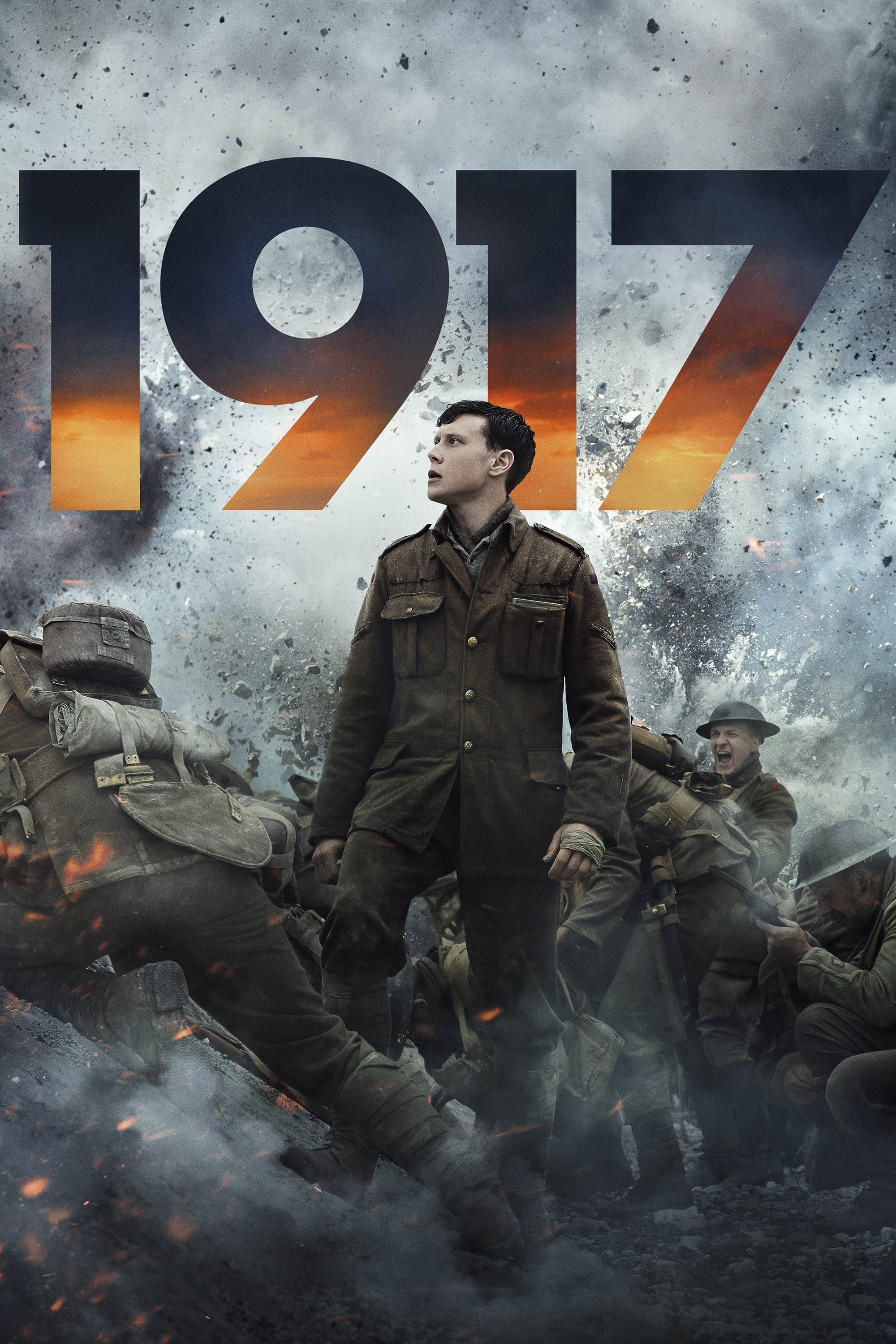 1917
Release Date

December 25, 2019

Director

Sam Mendes

Cast

Andrew Scott, Richard Madden, Benedict Cumberbatch, Mark Strong, Colin Firth, Teresa Mahoney

Rating

R

Main Genre

Drama
The film that took home three wins at the at the 92nd Academy Awards, 1917 transports you to the height of World War I, where Lance Corporals Schofield and Blake are given an impossible mission – they must deliver an urgent message by entering deep into the enemy territory and stop 1,600 British soldiers, including Blake's brother, from walking into a trap that could take their lives. Racing against time, the two soldiers do not just face the enemy, but also the devastation caused by war itself.
RELATED: 10 of the Most Underrated Action Movies with Female Leads
Director Sam Mendes tries to balance the gravity of the situation with the determination that engulfs youth. Both George MacKay and Dean-Charles Chapman are incredible as the two soldiers confronting trenches, walking the dangerous no-man's land, and crossing shelled towns to reach where they must – all in a few hours. From a moment's hesitation to well-thought choices going wrong, the film touches upon every stone that could turn this resilient and grave movie into an exhilarating one.
Available to stream on DirecTV
1
Die Hard (1988)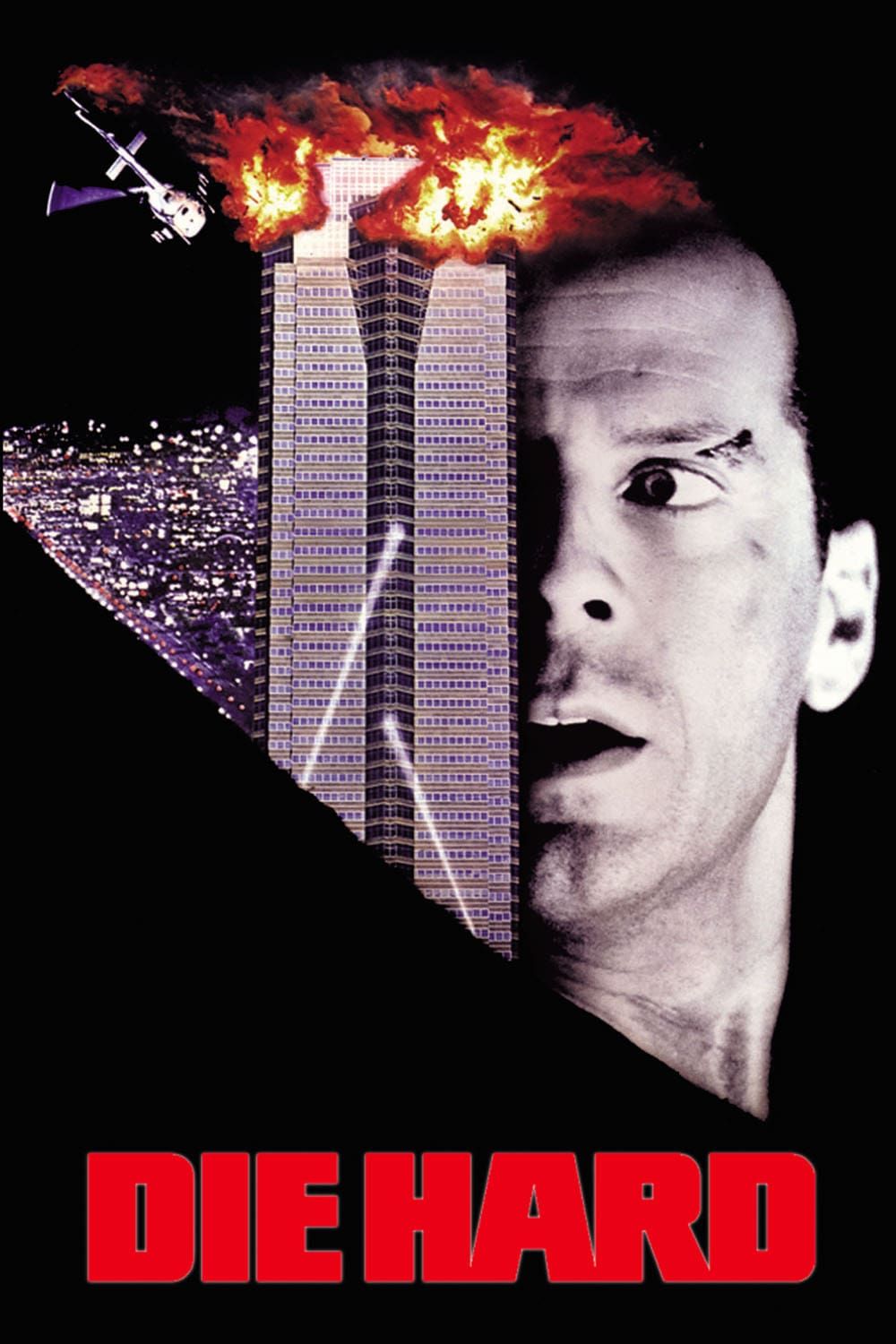 Die Hard
Release Date

July 15, 1988

Director

John McTiernan

Cast

Bruce Willis, Bonnie Bedelia, Reginald VelJohnson, Paul Gleason, William Atherton, Hart Bochner

Rating

R

Main Genre

Action
A Christmas movie, an action thriller, a classic race against time. Call it what you want. Die Hard is a classic in every right. The movie follows NYPD officer John McClane, who arrives in Los Angeles on Christmas Eve to reconcile with his wife Holly and spend the holidays with the family. But as he waits for her, he hears that the Nakatomi Plaza high-rise, where she's attending a Christmas party, has been attacked by German terrorist Hans Gruber.
RELATED: 10 of the Most Underrated Action Movies with Female Leads
With his men seizing the building and taking hostages, McClane finds himself to be the only man who can save lives – but without the help of the police. What follows is an exciting one-man war where McClane is alone and outgunned, traveling from the ducts and vents and engaging in close-quarters combat. The clock is ticking towards an unpredictable endgame where McClane and Gruber come face to face in an epic face-off.
Available to stream on Hulu
In conclusion, this film has captivated audiences with its mesmerizing storytelling, compelling performances, and stunning visuals. It has transported us to worlds both familiar and unknown, evoking a range of emotions that have left a lasting impact. The director's artistic vision and the collaborative efforts of the cast and crew have brought this story to life in a truly extraordinary way. From the gripping plot twists to the heartfelt moments of connection, this film has reminded us of the power of cinema to inspire, entertain, and provoke thought.
Whether you're a fan of the genre or simply a lover of great storytelling , this film is not to be missed. It's a testament to the magic of filmmaking and serves as a reminder of the profound impact that movies can have on our lives. So grab your popcorn, sit back, and immerse yourself in this cinematic masterpiece.