We all love a good cry sometimes, don't we? While feel-good and uplifting TV shows certainly have a place in our hearts and watchlists, sometimes it's more comfortable to let a really, really sad drama cradle you in your arms. Over the past half-decade, miniseries or limited TV dramas have gained massive popularity. And the format boasts some really serious, sob-worthy stories that leave you deeply moved.
Rather than being straight-up depressing though, the best of the bunch infuse subtle hope into heavy subjects. They explore the full spectrum of human emotions and troubles with great artistry. From emotional family dramas to unflinching historical tales, these miniseries dare to portray dark realities.
Our selection of the most devastating miniseries covers diverse genres. But they all have one thing in common – they will hit you where it hurts. So, as long as you have a box of tissues ready, feel free to dive into the list and check out these TV miniseries that have the ability to send you on a roller coaster of emotions and have an unforgettable experience.
10
When They See Us (2019)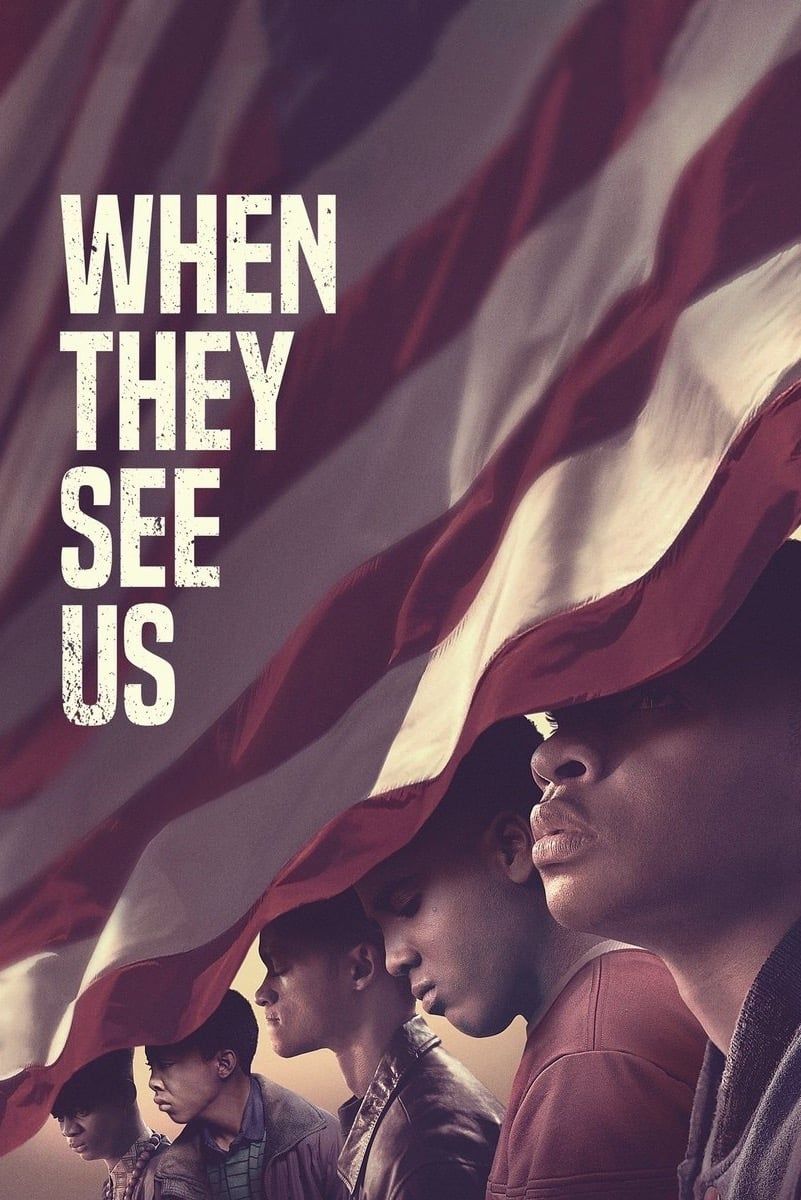 When They See Us
Release Date

May 31, 2019

Cast

Marsha Stephanie Blake, Michael K. Williams, John Leguizamo, Aunjanue Ellis, Niecy Nash

Main Genre

Documentary
When They See Us a remarkable drama miniseries based on the harrowing true story of the Exonerated Five. In just four episodes, the show depicts how police extracted false confessions from five teenagers, who were not only wrongly accused but also racially profiled for a brutal rape that happened in 1989 in New York's Central Park. Despite the lack of evidence and the repeated attempts of proving themselves innocent, the boys fall trap to the justice system. Only years later does the real truth emerge.
What Makes It So Sad
A crushingly sad story, the series does not shy away in calling out a failed system. Director Ava DuVernay tries to tell the events with two perspectives. One where she showcases institutionalized racism and how it attacks the more vulnerable. And second where she depicts the trauma of teenagers, whose youth is stolen from them. The miniseries evokes every possible sad emotion from inside you – hopelessness, tears, anger, empathy, and grief.
Available to stream on Netflix
9
Maid (2021)
Created by Molly Smith Metzler for Netflix, Maid tells the story of single mother Alex, who finally finds the courage to flee an abusive relationship to make sure she gives a better life to her daughter, Maddy. Left with only a backpack of possessions and struggling to survive without any permanent housing, Alex works hard as a housecleaning and takes extra shifts to make ends meet. However, she's constantly tethering because poverty may result in her daughter being taken away from her.
What Makes It So Sad
The miniseries is based on a memoir titled Maid: Hard Work, Low Pay, and a Mother's Will to Survive, written by Stephanie Land. It honors the resilience of a mother when she's faced with darkness and bleak times. But above anything, it tackles trauma and domestic abuse in a way that is humane and empathetic and powerful. There are certain scenes where you see Alex's fatigue leading her to accept the cycle of abuse and some where she's willing to fight even harsher battles to keep going, both of which are utterly devastating.
Available to stream on Netflix
8
The Haunting of Hill House (2018)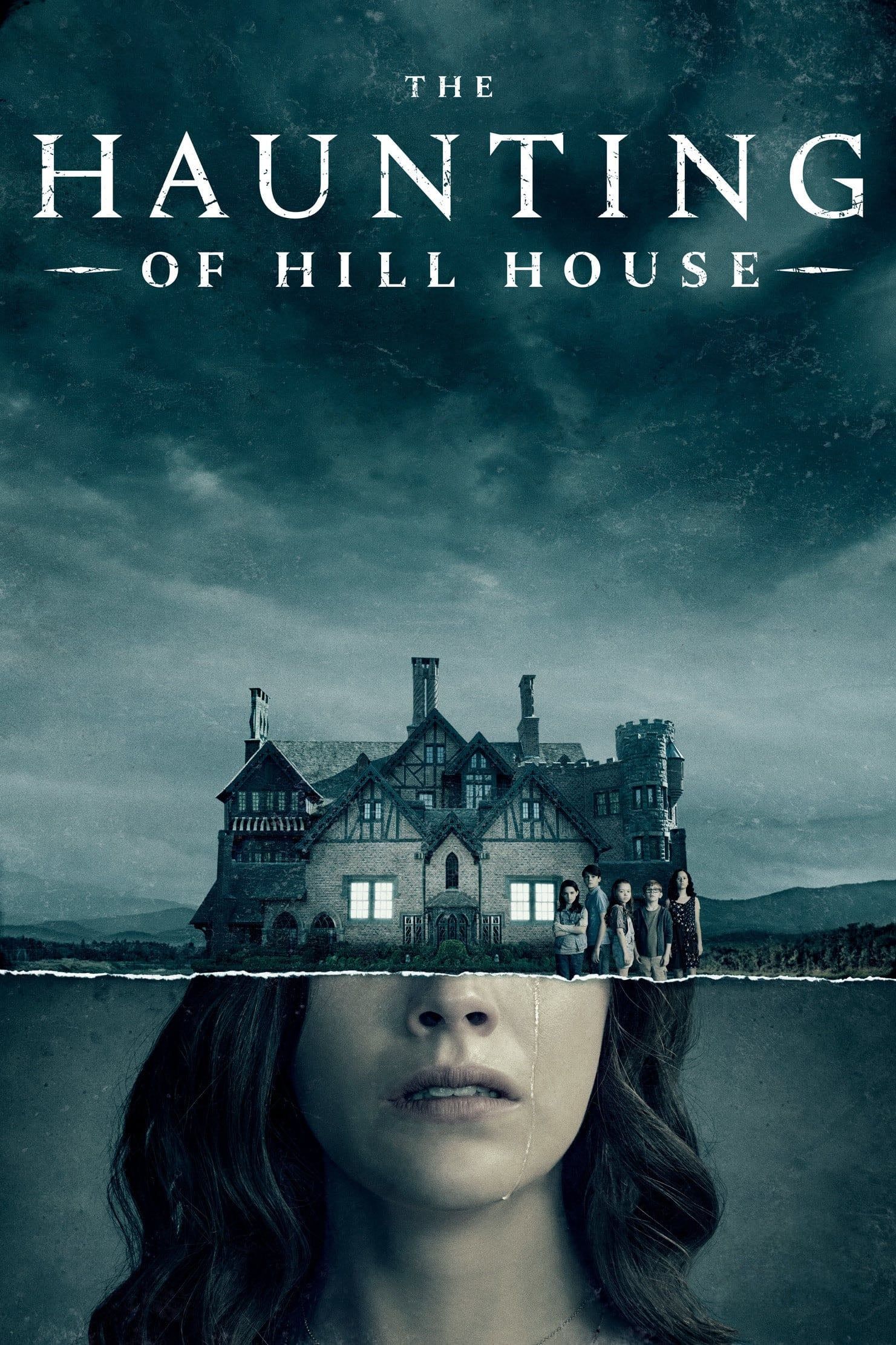 The Haunting of Hill House
Release Date

October 12, 2018

Cast

Michiel Huisman, Elizabeth Reaser, Kate Siegel, Victoria Pedretti, Timothy Hutton, Carla Gugino, Henry Thomas

Main Genre

Horror
Branded as an incredible horror series and delivering on that aspect of its promise, The Haunting of Hill House is actually also very depressing. It is adapted from the Shirley Jackson novel of the same name and it chronicles the life of the Crain siblings, who are torn apart by the terrors of Hill House, an estate house that went on to become the most famous haunted mansions in the country. As adults, when the children reunite, they finally confront the mysteries that plagued them.
Related: These Are Victoria Pedretti's Best Performances, Ranked
What Makes It So Sad
The exploration of trauma and personal demons is what makes this miniseries so sad. Fleshing out old wounds and emotional scars, blending them with soul-stirring themes of addiction, depression, grief, and unidentified mental illness amalgamates into a heavy and tragic narrative. Fortunately, the show never once misses its beat. Mike Flanagan's sharp direction and unbelievable performances from cast members like Victoria Pedretti makes the show too poignant to ignore.
Available to stream on Netflix
7
Unbelievable (2019)
You know what they say, truth is stranger than fiction. Unbelievable is another disheartening TV miniseries based on the true story of 18-year-old Marie Adler, who reports being raped but immediately retracts her story after everyone, including herself, is convinced that she's lying. That is until two female detectives decide to take her report seriously and begin a cross-country hunt to find the serial attacker.
What Makes It So Sad
The heart of the series is Kaitlyn Dever, who shatters your soul as Marie, a teenager who finds herself falling prey to an unsympathetic justice system. Unbelievable also stars Toni Collette and Merritt Wever, who give truly inspiring performances as peers determined to get to the bottom of the case. What hurts the most, however, is the portrayal of dark deeds and the sheer amount of mistrust faced by women when they try to be the least bit courageous.
Available to stream on Netflix
6
Chernobyl (2019)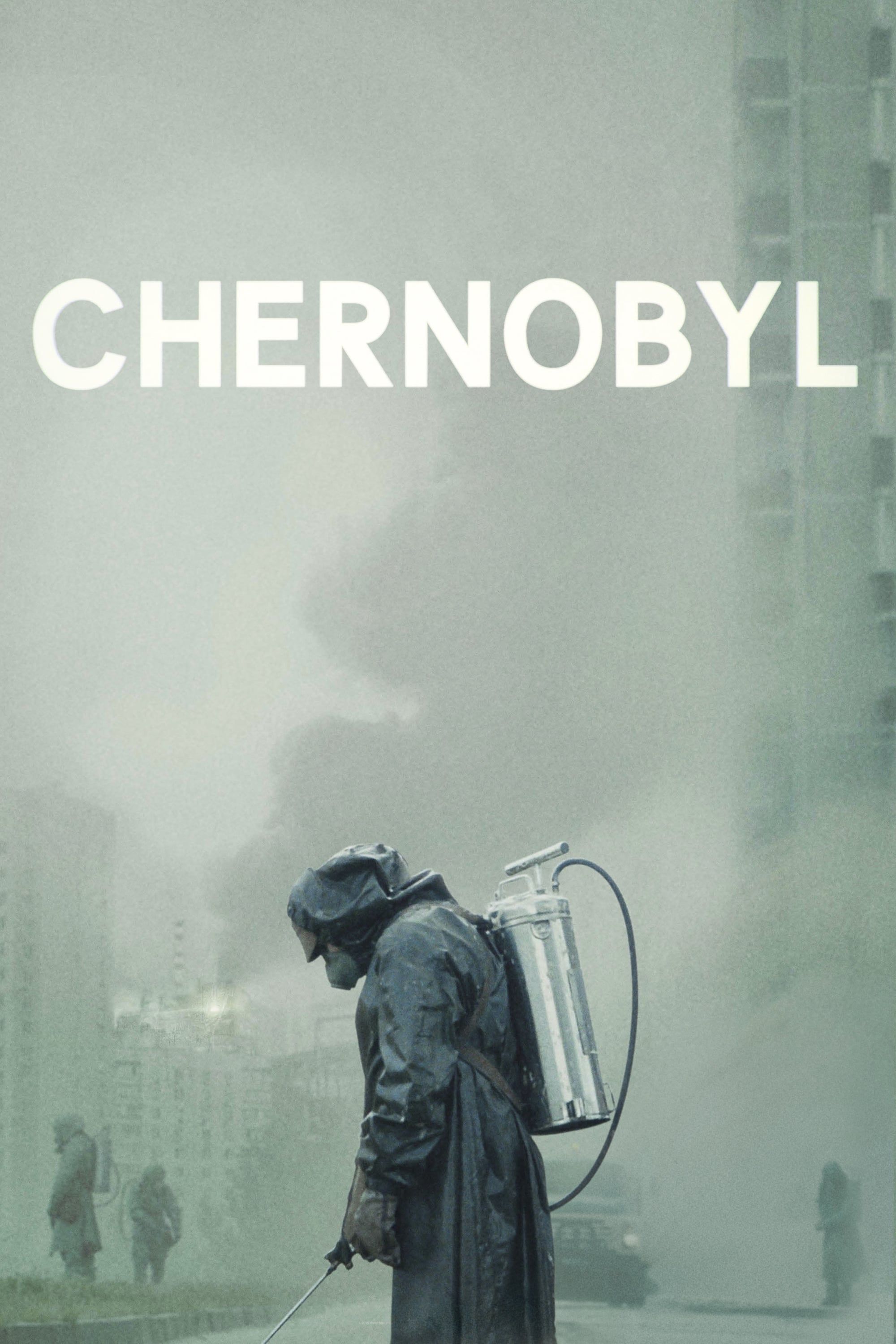 Chernobyl
Release Date

2019-05-00

Cast

Jared Harris, Stellan Skarsgård, Emily Watson, Paul Ritter, Sam Troughton, Con O'Neill, Adrian Rawlins, Alan Williams

Main Genre

Drama
As a faithful dramatization of the actual aftermath of the 1986 nuclear accident, Chernobyl emerges as a highly disturbing miniseries directed by Johan Renck. The city of Chernobyl had suffered from great loss, leading to hundreds of thousands of responders risking their lives. As you go through the five episodes, you realize just how horrific the scale of the disaster was, and just how many stories still remain untold.
What Makes It So Sad
Chernobyl leaves a lasting impression on the viewer because of the factual and intimate details it portrays. By being extremely graphic and gory, the miniseries tries to help you familiarize yourself with the repercussions of collective annihilation. From several hanging themselves before the toxins reach them to others still suffering from acute radiation syndrome, it creates an unflinching picture of history's greatest failure.
Available to stream on Max
5
Dopesick (2021)
Dopesick
Release Date

October 13, 2021

Cast

Michael Keaton, Peter Sarsgaard, Michael Stuhlbarg, Will Poulter, Kaitlyn Dever, Rosario Dawson

Main Genre

Drama
Dopesick is a recent miniseries created by Danny Strong for Hulu. It is based on the non-fiction book written by Beth Macy, and it centers around America's struggle with addiction. Apparently, after a pharma company introduces a new "non-addictive" opioid painkiller, the drug epidemic that follows sends communities into a rage. The series covers every aspect of this event – from the boardrooms of Purdue Pharma to the hallways of DEA.
What Makes It So Sad
Michael Keaton gives a phenomenal performance as Dr. Samuel Finnix, a doctor in a small town in Virginia, called Finch Creek. He is the one persuaded by Purdue Pharma, the one who begins prescribing OxyContin to the patients. The rest of the cast includes Will Poulter, Kaitlyn Dever, and Michael Stuhlbarg, who give heart wrenching performances as well. Overall, Dopesick wins in its portrayal of a nation crumbling under the weight of addiction, without caring where or who the finger exactly points at.
Available to stream on Hulu
4
Sharp Objects (2018)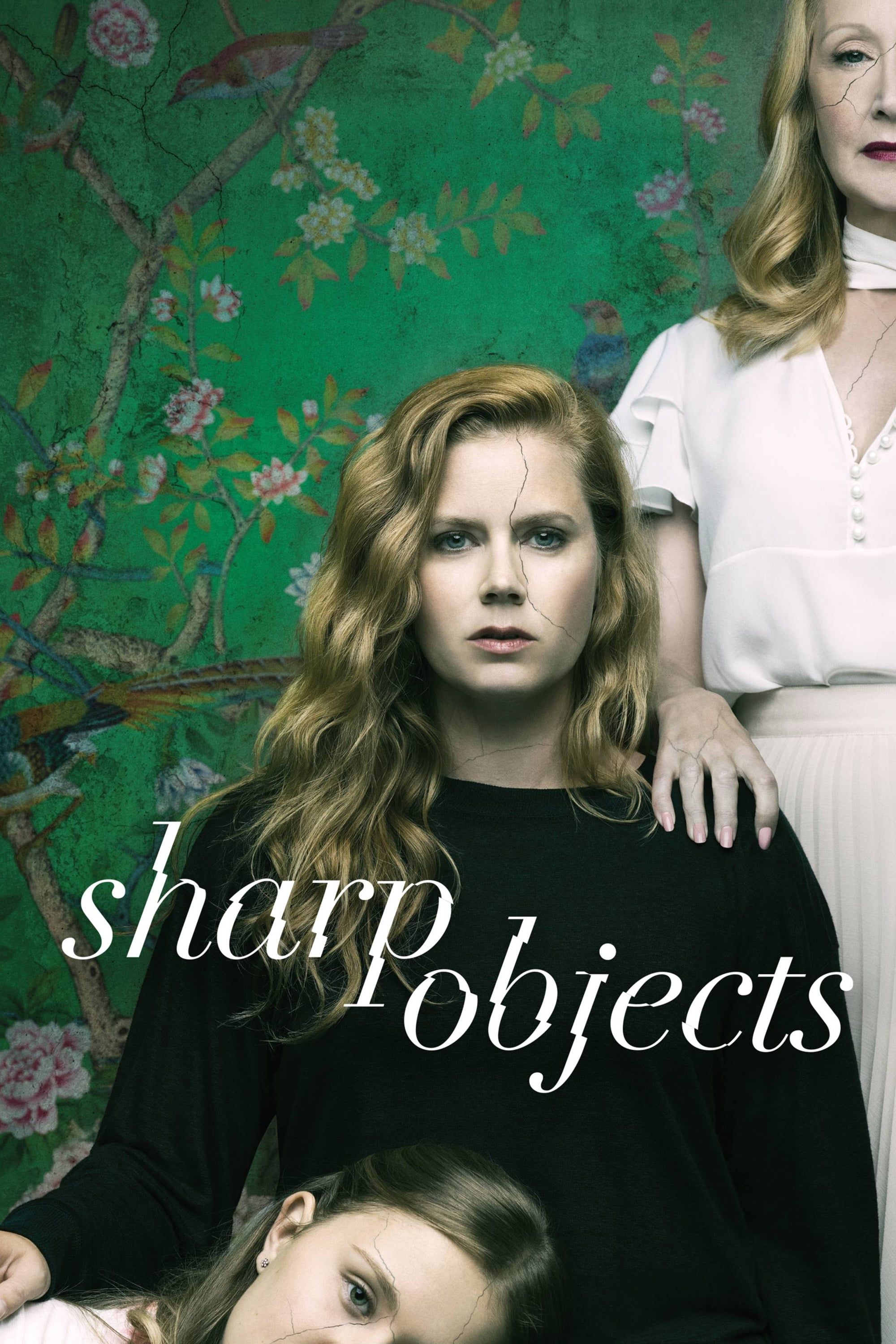 Sharp Objects
Cast

Amy Adams, Patricia Clarkson, Chris Messina, Matt Craven, Henry Czerny, Madison Davenport, Miguel Sandoval, Elizabeth Perkins

Main Genre

Documentary
In Sharp Objects, we follow a reporter named Camille Preaker, who returns to her drought-stricken hometown to investigate the murder of two young girls. However, no crime TV show is ever just about solving the crime. So in the process of uncovering the murderer, Preaker also deals with her dysfunctional family and confronts her own demons from the past.
What Makes It So Sad
Amy Adams shines as a vulnerable soul drowning in the rubble of her own trauma, waiting for someone to lend a hand and pull her up. The two missing girls' vibe and personality mirrors that of Amy's character's past, which shows just how fractured human psyches are, regardless of the generation. Director Jean-Marc Vallée aims to create a genuine picture of addiction, family dysfunction, and how darkness from the two festers even within those who seem brave on the outside.
Available to stream on Max
3
The Queen's Gambit (2020)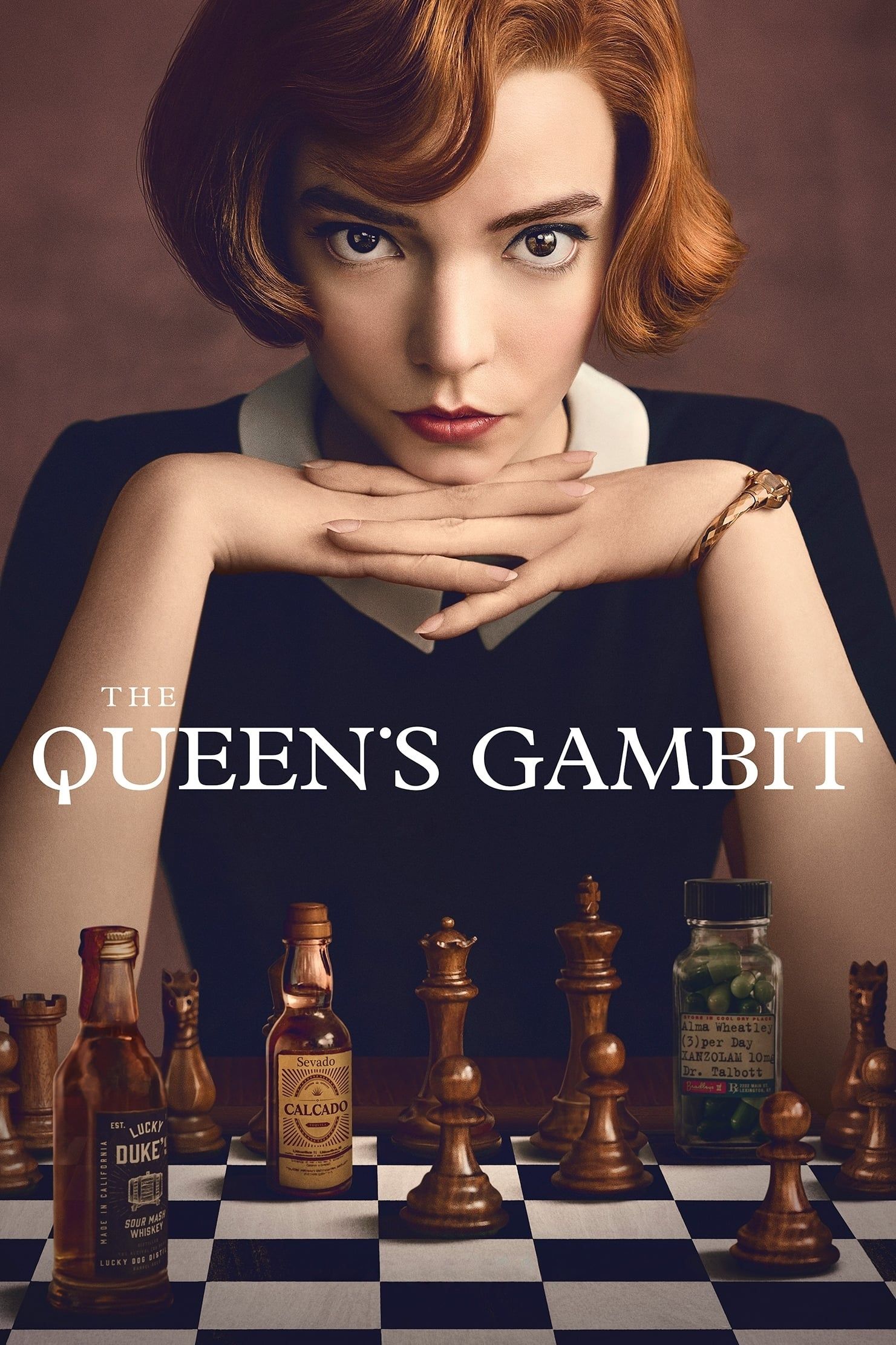 The Queen's Gambit
Release Date

2020-00-00

Cast

Bill Camp, Marcin Dorocinski, Thomas Brodie-Sangster, Harry Melling

Main Genre

Drama
A coming-of-age miniseries. A fascinating true story. A period drama. The Queen's Gambit is everything you want it to be. First guiding us to a 1960s orphanage, the TV series introduces us to Beth Harmon, a young girl who accidentally discovers her own talent for chess and eventually develops an obsession with winning in the game. As she climbs the ladder of success, plays tournaments, and thrives, she also develops an addiction to sedatives.
Related: The Queen's Gambit: Is it a True Story?
What Makes It So Sad
Beth's story may be great, but it is equally gut-wrenching. And the way Anya Taylor-Joy completely immerses herself in her character's turmoil is groundbreaking. She's a woman weighed down by society's expectation and her own self-sabotaging nature. The series also has subtly woven themes like womanhood, family, support, and loss, all of which have rich and resonant meaning hidden within. Beth's journey from a chess prodigy to a woman getting pulled under by pills sure is hard to watch.
Available to stream on Netflix
2
Scenes from a Marriage (2021)
An adaptation of Ingmar Bergman's 1974 classic, Scenes from a Marriage is a terrific miniseries that chronicles a crumbling marriage through a very intimate lens. We witness various arguments, affairs, resentments, lingering love, and realizations between couple Jonathan and Mira across five beautiful episodes.
What Makes It So Sad
The show is anchored by heartbreaking performances from Oscar Isaac and Jessica Chastain (who low-key broke the internet with their chemistry at the Venice Film Festival, where they arrived for the premiere of the HBO series). Clearly, the show depicts marriage in its ugliest and rawest form. But what makes it so sad is to watch a gorgeous relationship, years' worth of tolls, and a deep connection endure a fragile subject and result in an enormous conflict. The series also explores themes of monogamy, hatred, desire, and love through a lens that is selfish, endearing, and honest.
Available to stream on Max
1
Normal People (2020)
Based on Sally Rooney's novel, Normal People is a brilliant drama that follows two teenagers, Marianne and Connell, as they navigate the social dynamics in their small-town high school, hang out in private, and try to make sense of their evolving relationship with one another, especially with college only a little far ahead. Their economic, emotional, and class differences also influence how close or far apart they grow throughout the years.
What Makes It So Sad
Sure, Normal People is considered to be one of the most romantic romances ever. But beyond that, the drama has longing, confusion, and a lot of sadness too. Daisy Edgar-Jones and Paul Mescal generously lend their enviable chemistry and show their characters transitioning into youth and eventually adulthood, both of which are life's stages where you yearn for companionship but are afraid of commitment. Its sensitive lens beautifully explores mental health issues and appreciates the fleeting nature of love, even when it is not attained.
Available to stream on Hulu
In conclusion, this film has captivated audiences with its mesmerizing storytelling, compelling performances, and stunning visuals. It has transported us to worlds both familiar and unknown, evoking a range of emotions that have left a lasting impact. The director's artistic vision and the collaborative efforts of the cast and crew have brought this story to life in a truly extraordinary way. From the gripping plot twists to the heartfelt moments of connection, this film has reminded us of the power of cinema to inspire, entertain, and provoke thought.
Whether you're a fan of the genre or simply a lover of great storytelling , this film is not to be missed. It's a testament to the magic of filmmaking and serves as a reminder of the profound impact that movies can have on our lives. So grab your popcorn, sit back, and immerse yourself in this cinematic masterpiece.