By 2011, over 25 million people were subscribing to Netflix, more than three times the subscribers the service had in 2008. As online video streaming exploded in popularity, Netflix was facing rising costs from studios, who demanded more money in their licensing deals to stream their content. In response, the streaming service announced plans to begin producing its own content, seeking to break its reliance on outside studios for films and television series.
It didn't take long for original Netflix content to make an impact. In 2013, the celebrated House of Cards was the first original series to premiere on the service. In 2015, the very first Netflix Original Film, Beasts of No Nation, made its debut and marked the beginning of a major shift in strategy for content. As of today, Netflix's catalgoue includes over 1,000 original films (Netflix doesn't provide an exact number).
The diverse mix of films produced by Netflix means that there is something for everyone. For every action blockbuster with an A-list cast, there is a modestly-budgeted foreign art film. That means some great films don't get noticed, and often, the most-watched Netflix Original Movies of all time aren't the best films they have produced. We've ranked the best Netflix Original Movies that are available to watch right now.
20
Always Be My Maybe (2019)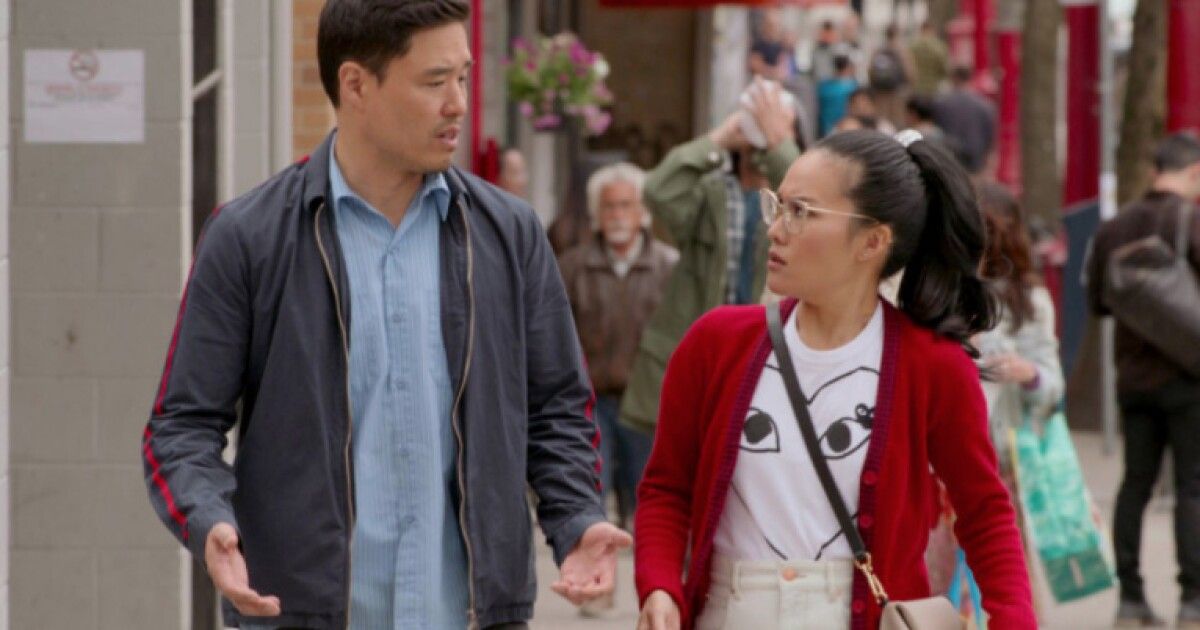 Always Be My Maybe is romantic comedy done right, with honest, realistic ethos and pathos, relatable relationship interactions, and refreshing cross-cultural portrayals, particularly in cuisine. It marked the impetus of Randall Park as a romantic lead (co-starring with Ali Wong), rather than the supporting character actor he'd been playing for so long. It also featured a hilarious cameo from Keanu Reeves, who played a douchier version of himself, and agreed to the role as a fan of Wong's standup.
Co-writers Ali Wong met Park in the 1990s, and the two had been working to create their own version of When Harry Met Sally for years. It became a reality thanks to a brilliant script and Netflix's bet on their success. Original music is by Park — based on his 90s Bay Area hip-hop group named "Ill Again" — and Dan the Automator is icing on the cake in this winning film.
19
The Old Guard (2020)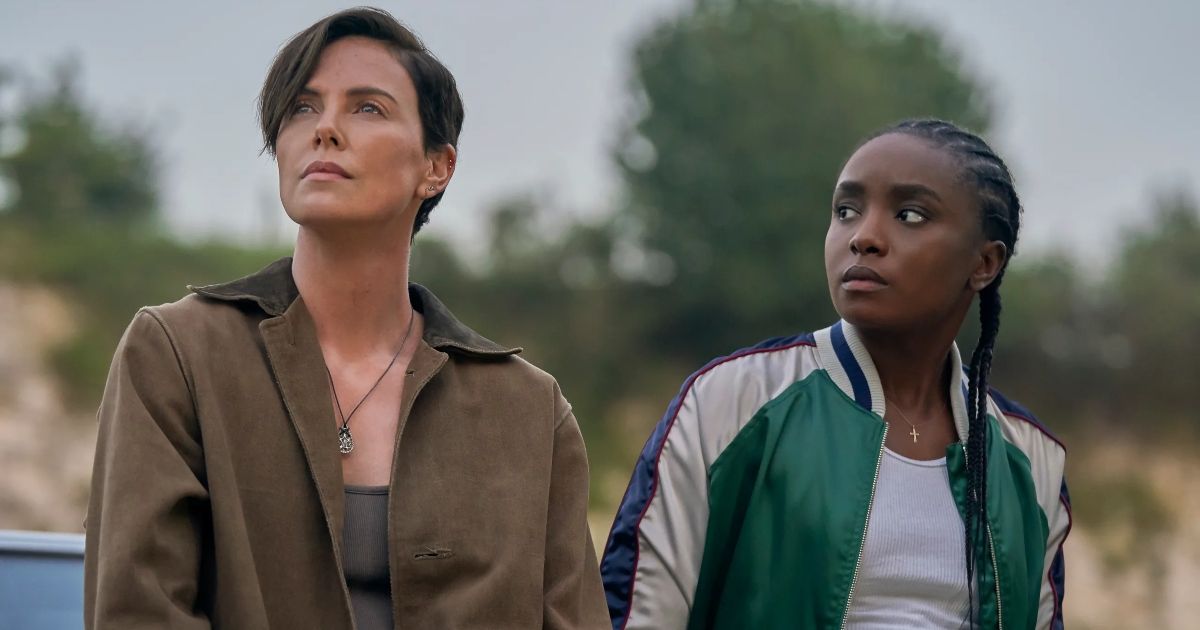 There are plenty of Netflix Original action films to choose from, all with big name stars, including The Grey Man, Triple Frontier, and 6 Underground. The Old Guard, however, is arguably the best of the bunch, mixing an original premise with outstanding action sequences from director Gina Prince-Bythewood (The Woman King). No stranger to action films, Charlize Theron gives a solid performance as Andy, a member of a secret group of immortal warriors who discover a new threat that exposes their powers to the world. The film is written by Greg Rucka, who also wrote the comic book the film is based on.
Related: 9 Netflix Action Movies That Deserve More Credit
18
Gerald's Game (2017)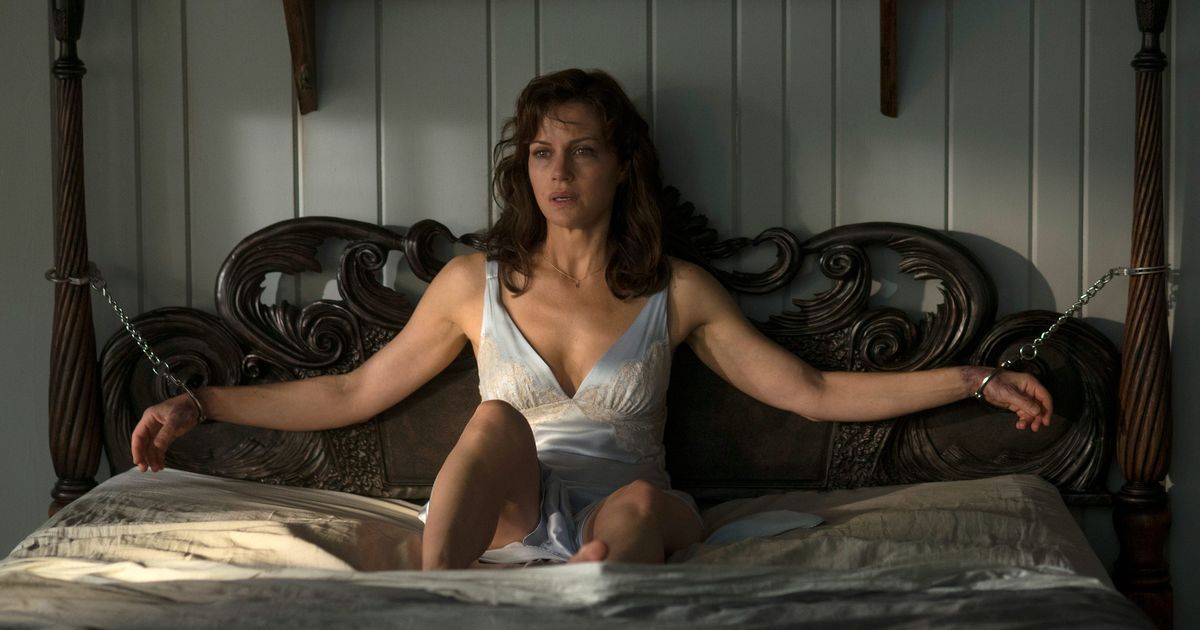 Based on a Stephen King story, Gerald's Game stars Carla Gugino and Bruce Greenwood as a married couple who travel to a remote vacation home in the woods, hoping to respark their relationship. Things go very wrong when their romantic role play results in Greenwood's Gerald dead on the floor from a heart attack, and Gugino's Jessie handcuffed to a very sturdy bed. That's not a spoiler, as most of the film involves Jessie, an abuse survivor, confronting her inner demons as she battles physically and mentally to survive her ordeal. There's some violence and gore, but Mike Flanagan's film is largely a psychological horror tale featuring a fantastic performance by Gugino.
17
The Wonder (2022)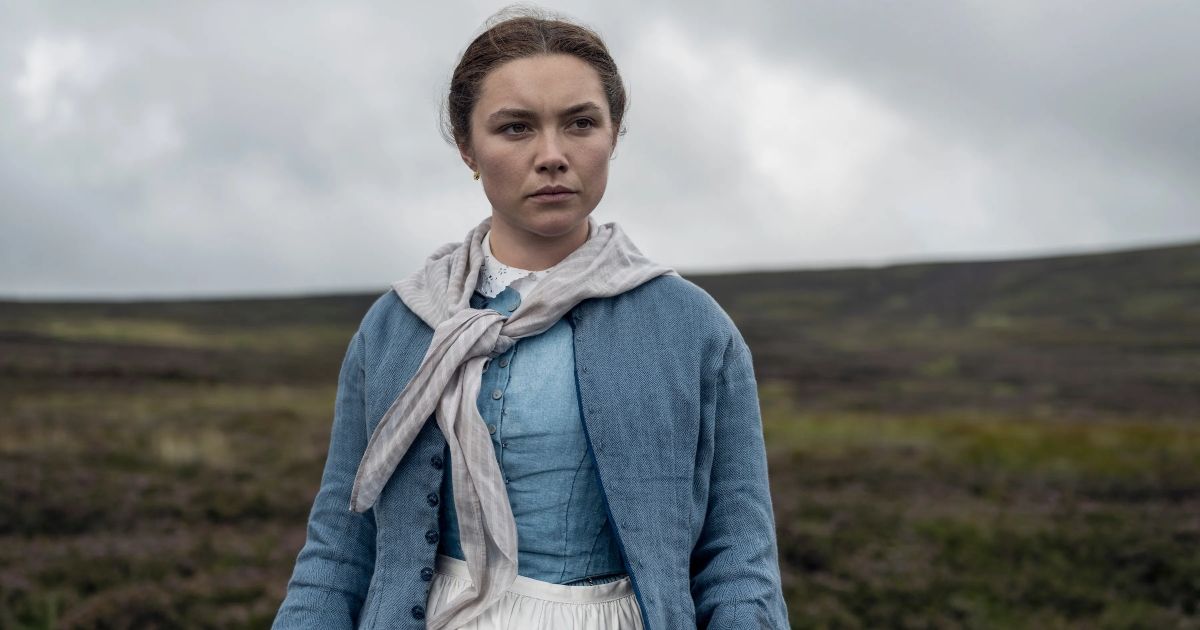 The Wonder is a slow-burning period piece with a mystery element, directed by Sebastián Lelio (Gloria Bell). Florence Pugh gives one of her finest performances as an English nurse sent to investigate a young girl in 1862 Ireland, who claims she hasn't eaten in months. The film is loosely based on the "fasting girls" phenomenon of the Victorian era, a societal response to the Irish famine. It's a unique exploration into the twisting of faith, but Pugh's mesmerizing performance is the draw.
16
Okja (2017)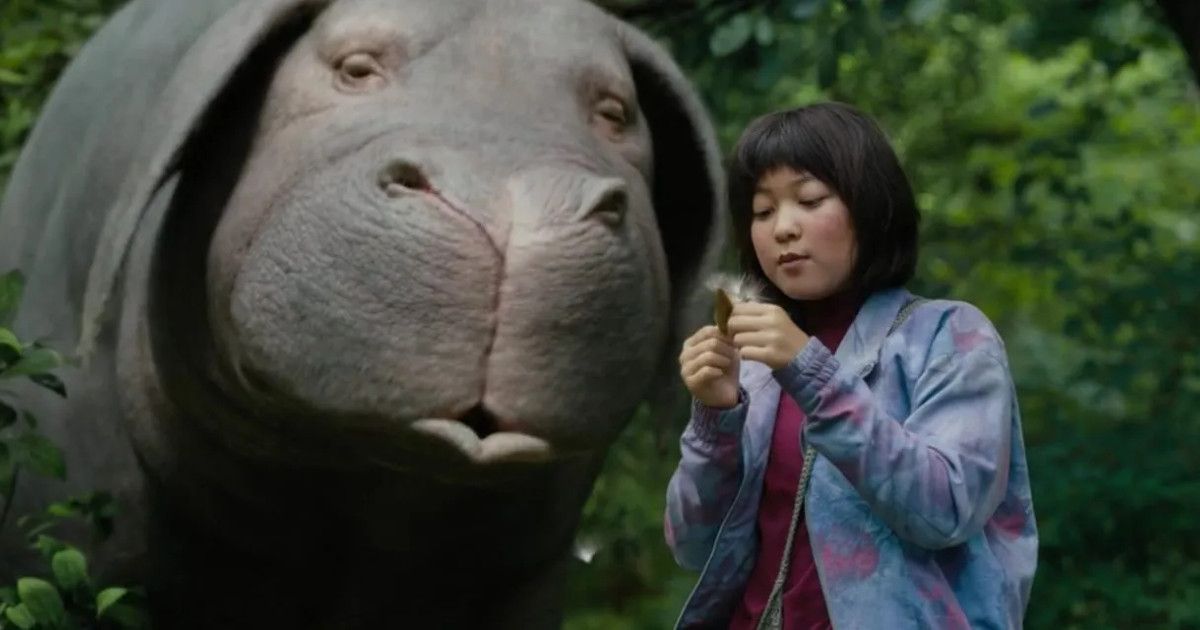 Okja, written and directed by Bong Joon-ho (Parasite), is a fantastical tale that's also an insightful social commentary. Okja is a genetically-engineered "super-pig" that has lived for a decade on a rural farm with Mija (An Seo Hyun). When a major corporation takes Okja, Mija mounts a wild rescue operation with the help of some animal rights activists. The cast, including Tilda Swinton and Jake Gyllenhaal, gives hilariously over-the-top performances in a highly entertaining flick. Although Okja would have been a merchandising bonanza for kids (it's disappointing a plush was never made), the film itself is surprisingly dark at times. This is definitely a movie for adults.
15
Private Life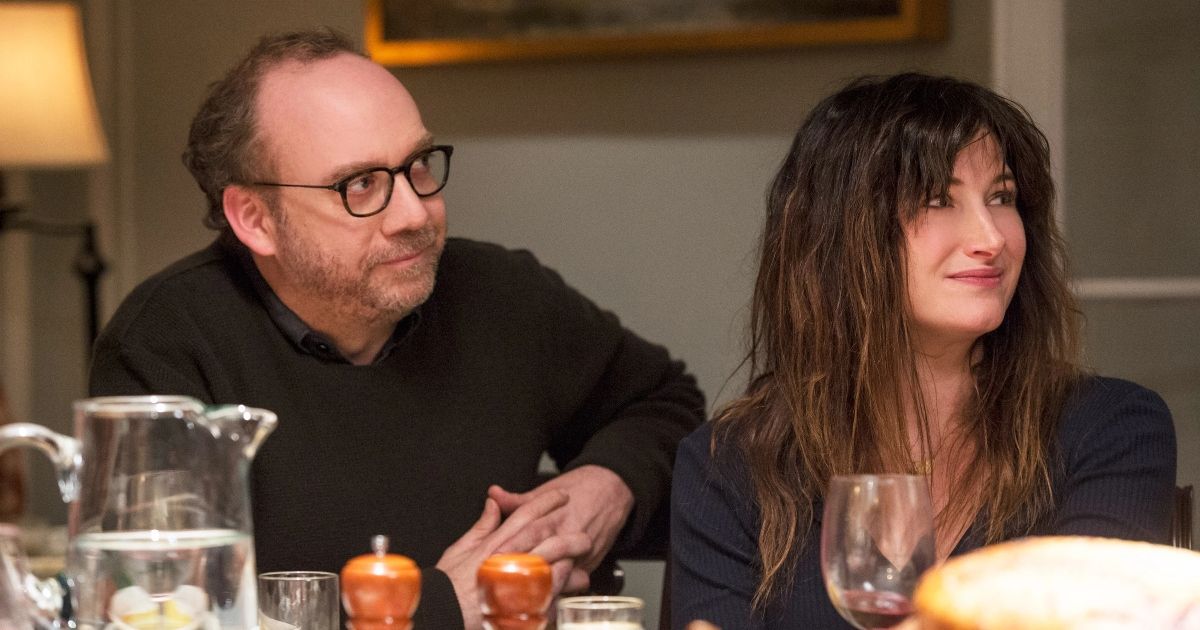 If you, a family member, or a loved one has ever experienced the process of in vitro fertilization (IVF) as a means to have a child, Private Life will be all too relatable, but immensely profound. It's a quiet film about a couple who unsuccessfully undergo IVF, then consider adoption, then set their sights on egg donors to increase their chances of becoming pregnant together. When a relative moves in, the egg donor option becomes a reality. However, bumps along the road lead to more disappointment and marital disillusionment.
With pitch-perfect performances from Kathryn Hahn and Paul Giamatti, the film was nominated for Best Director, Best Screenplay, and Best Supporting Female at the Independent Spirit Awards. It holds a 94% Rotten Tomatoes approval rating, and an astounding 83 out of 100 on Metacritic, signifying "Universal Acclaim."
14
The Mitchells vs. the Machines (2021)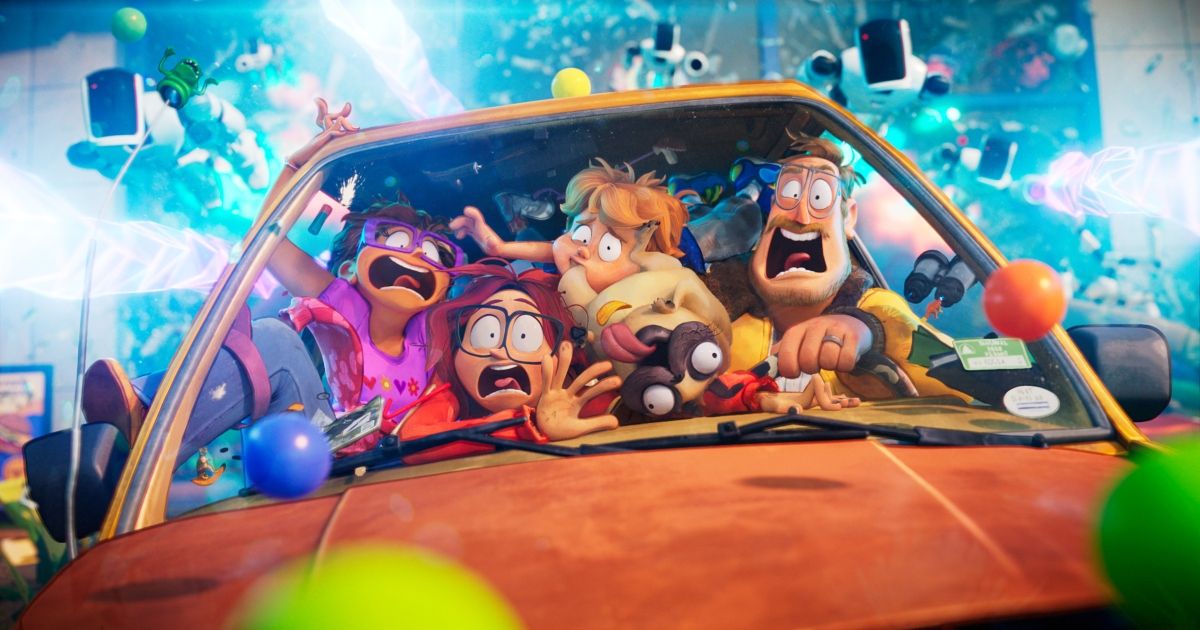 The Mitchells vs. the Machines earned a 2022 Oscar nomination for Best Animated Film, and although Encanto won, it can be argued that this was a more deserving film. Produced by Phil Lord and Christopher Miller (the Spider-Verse films), the colorful movie follows a dysfunctional family on the run from a robot uprising that has enslaved most of humanity. Genuinely funny with heaps of wicked social commentary, The Mitchells is also a touching story about the importance of family unity. Unlike so many kids films, this is a movie everyone can enjoy, and one of the best animated films in recent memory.
13
The Dig (2021)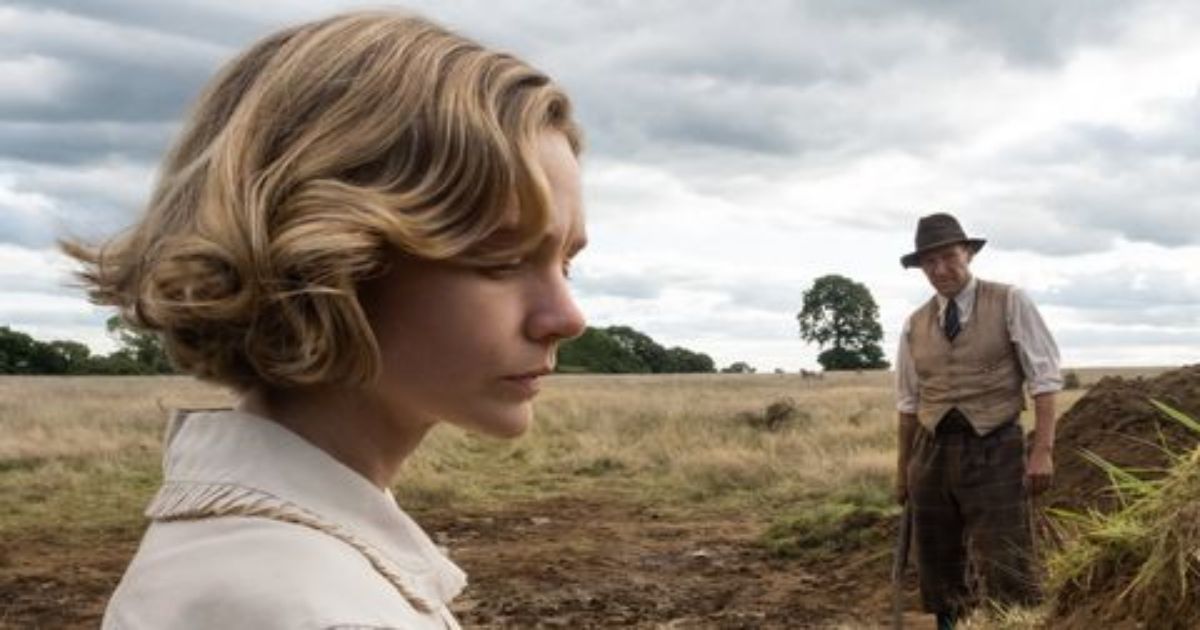 The Dig is a history lesson that evolves into a poignant human drama. Based on true events, the film stars Ralph Fiennes as an untrained excavator who helps the owner of a British manor (Carey Mulligan) uncover some mysterious mounds on the property, revealing one of the most significant archeological finds of the 20th century. Fiennes gives a wonderful performance as an underachiever who's much smarter than the archeologists he works under, and the supporting cast, including Lily James and Johnny Flynn, is excellent.
12
The Meyerowitz Stories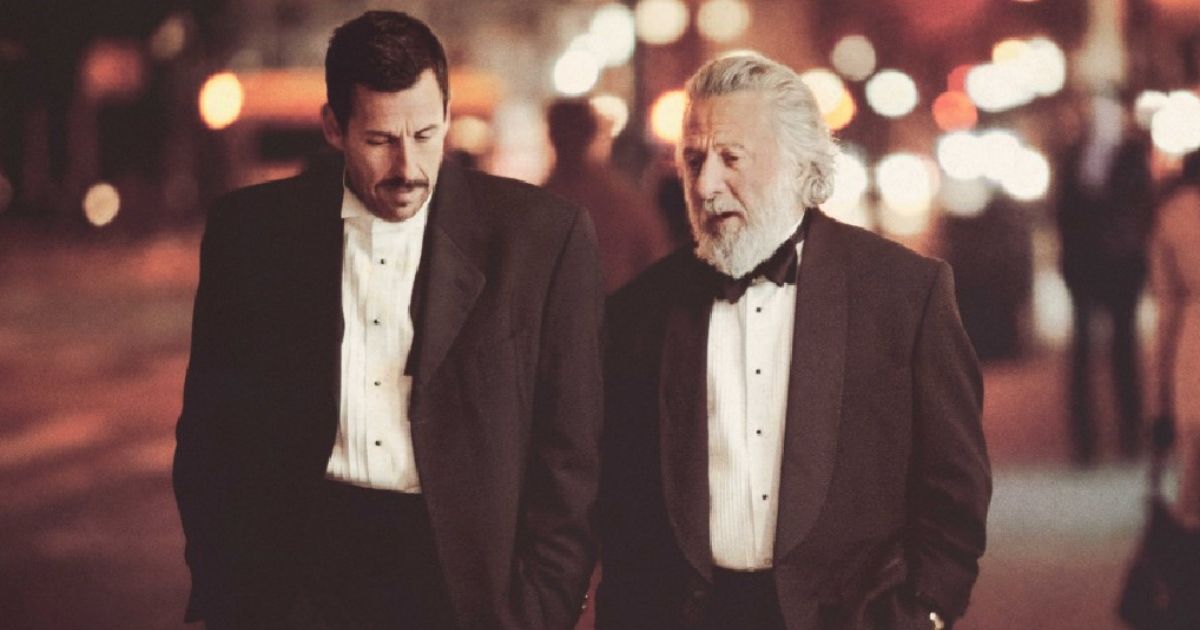 With a trio of brilliant performances by Dustin Hoffman, Ben Stiller, and, particularly Adam Sandler, The Meyerowitz Stories is a much brighter Noah Baumbach film than Marriage Story. Following three generations of family with a musical gift running through their blood, it depicts adult children with unresolved childhood issues, and the facade of expectations meeting reality.
As a family reunites to celebrate the artistic achievements of their father, who's held a jealous grudge against one of his contemporaries, and refuses to even attend the celebration at the college at which he used to teach. As with most Baumbach films, The Meyerwitz Stories portrays family dysfunction at its most awkward, quirky, and often hilarious moments. The film was in the running for the Palme d'Or at the 2017 Cannes Film Festival; while it didn't win, the dog in the film, Einstein, won the Palme Dog award.
11
Glass Onion: A Knives Out Mystery (2022)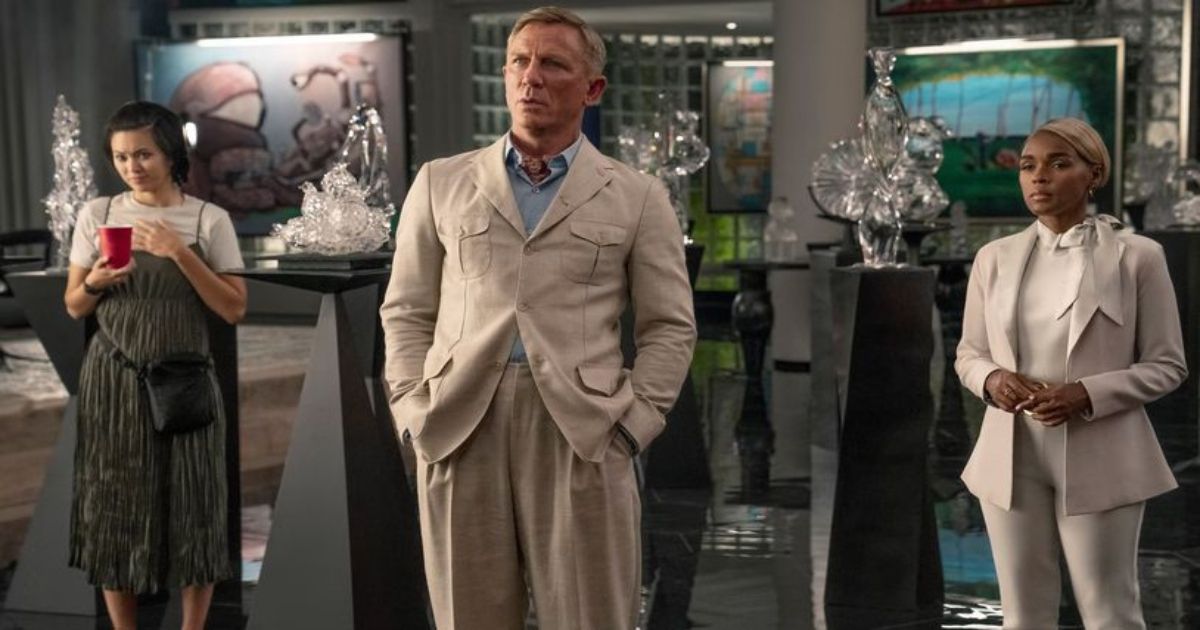 Writer/director Rian Johnson brought in a nearly completely new cast (except for lead Daniel Craig) for his follow-up to the Oscar-nominated Knives Out, and it doesn't seem to miss a beat. Glass Onion finds detective Benoit Blanc (Craig) on the private island of a billionaire (Edward Norton) when a murder upsets what is supposed to be a party. Motives abound among the guests, and even with Blanc himself. Glass Onion may not be as good as its predecessor, but the all-star cast of characters is fantastic, and there are some clever twists that make for a highly entertaining watch.
10
Dolemite Is My Name! (2019)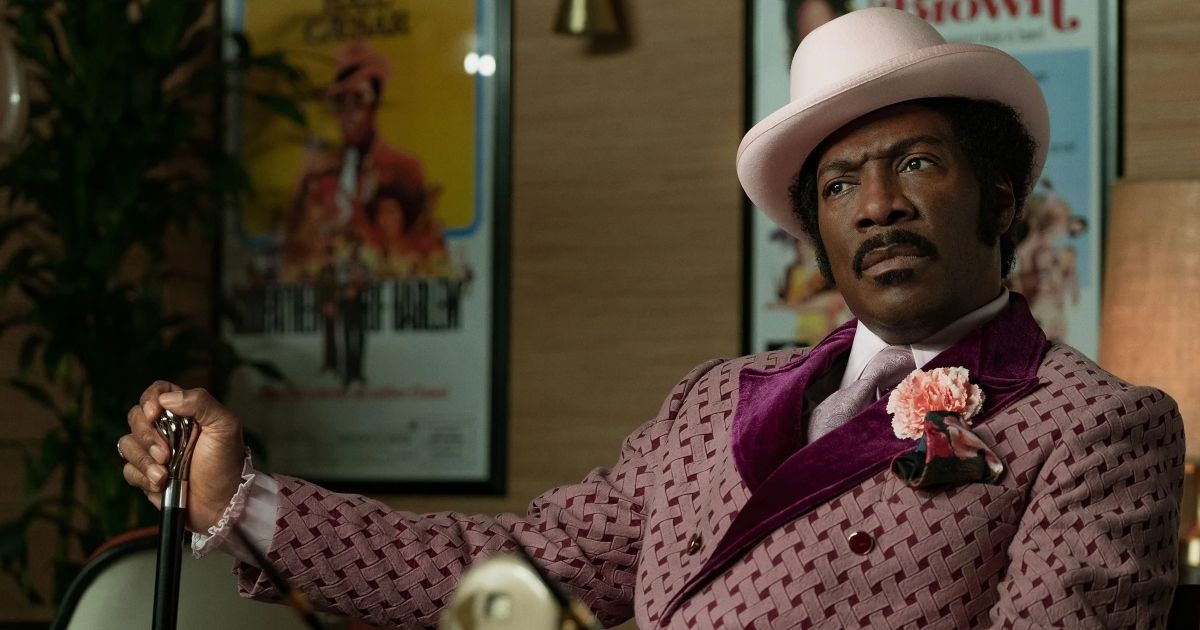 One of the films that launched the Eddie Murphy renaissance, Dolemite Is My Name! is a biopic of Rudy Ray Moore, a relentlessly optimistic rap artist and the persona behind Dolemite, a character in the influential Blaxploitation films Moore made in the 1970s. Murphy turns in a legendary performance reminiscent of his '80s and '90s comedies, and shows excellent dramatic depth. He mimics Moore's intonation, hardworking drive, and mannerisms perfectly. The film also boasts an envious supporting cast including Keegan Michael Key, Craig Robinson, Mike Epps, Tituss Burgess, and Chris Rock. The film holds a 97% Rotten Tomatoes approval rating.
9
Mudbound (2017)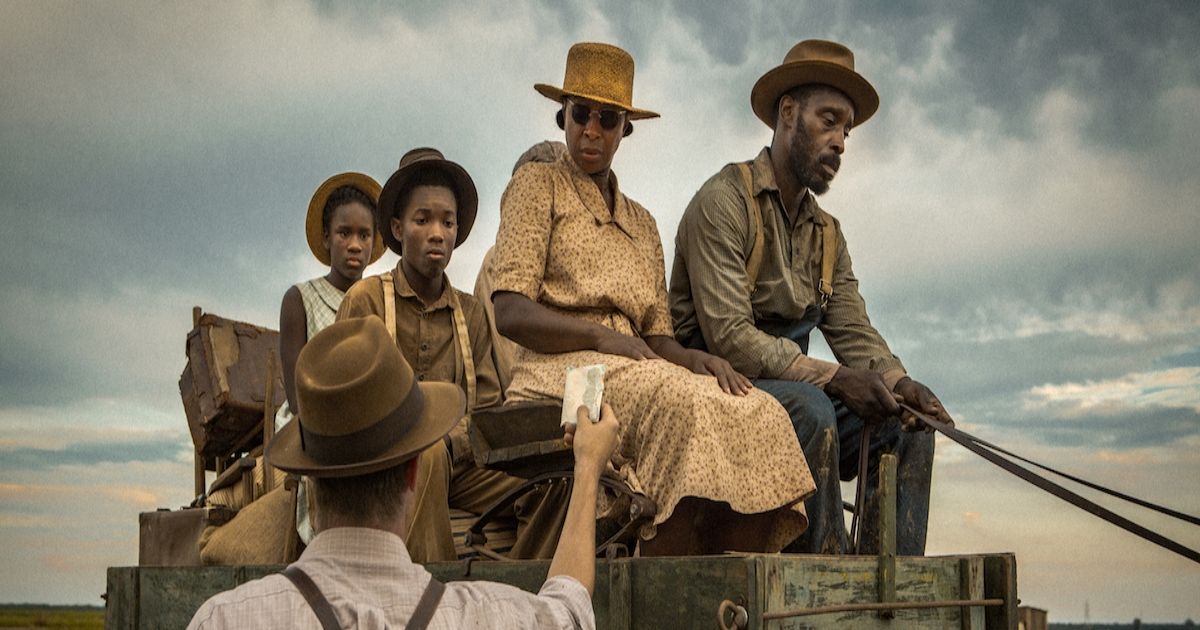 Directed by acclaimed filmmaker Dee Rees, Mudbound is a nuanced tale about racism and PTSD in the American Midwest in the aftermath of World War II. There are commendable performances across the board in this film, but musician and actor Mary J. Blige is a clear standout. At the 90th Academy Awards, Mudbound earned nominations for Best Supporting Actress (Blige), Best Original Song (also Blige), Best Adapted Screenplay (Rees was the first Black woman nominated for the award), and Best Cinematography (Rachel Morrison, the first woman to be nominated). Mary J. Blige became the first person to ever be nominated for both an acting Oscar and an original song Oscar during the same year.
8
Guillermo del Toro's Pinocchio (2022)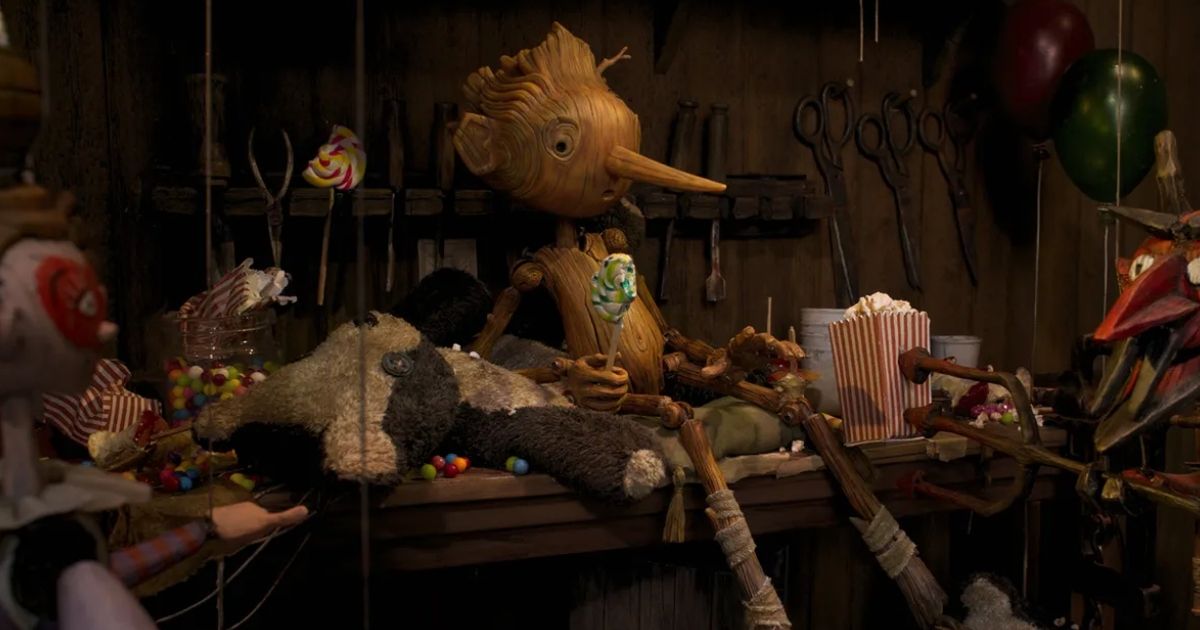 Guillermo del Toro's Pinocchio is closer to Tim Burton than it is Disney, and it's also closer to the original story by Italian author Carlo Collodi. That's not a bad thing, as de Toro's vision is an otherworldly sight. Beautifully animated with stop-motion, it won the Oscar for Best Animated Film for 2022, but the level of violence and mature themes puts this out of the realm of small children. When Geppetto's real son dies in a bombing while at church in the first few minutes of the film, you'll realize there is no Disney magic coming to make it all better. However, older kids (and adults) will find this gorgeous fantasy highly entertaining, and quite poignant. Have tissues ready for the end.
7
Beasts of No Nation (2015)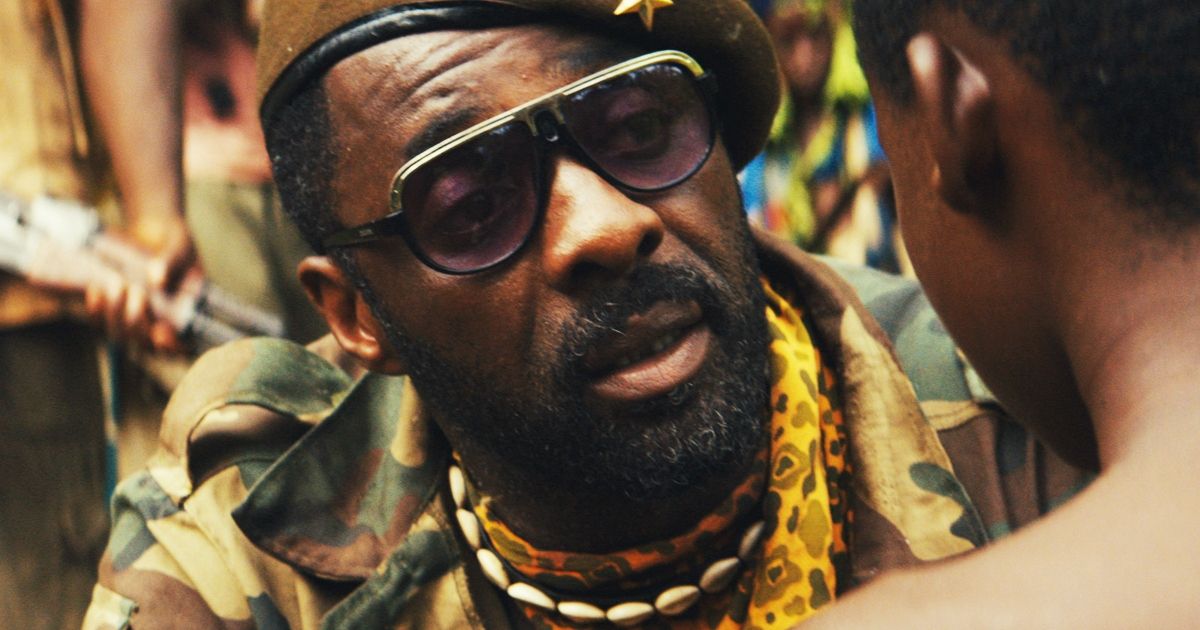 Beasts of No Nation was Netflix's first original film production, and even now, it remains one of its best. It is a brutal, disturbing film about child soldiers fighting a civil war in Africa. Abraham Attah is mesmerizing in his first film role as Agu, a child who is forced to join an army of rebels, and commits atrocities he doesn't fully comprehend. The rebels are led by a twisted commandant (Idris Elba), who kills soldiers and civilians with the same fervor, while claiming to be fighting for freedom. This isn't a film for everyone, but writer/director Cary Joji Fukunaga (True Detective, No Time To Die) gives us an unflinching look at a subject that is largely ignored by Western media.
6
The Two Popes (2019)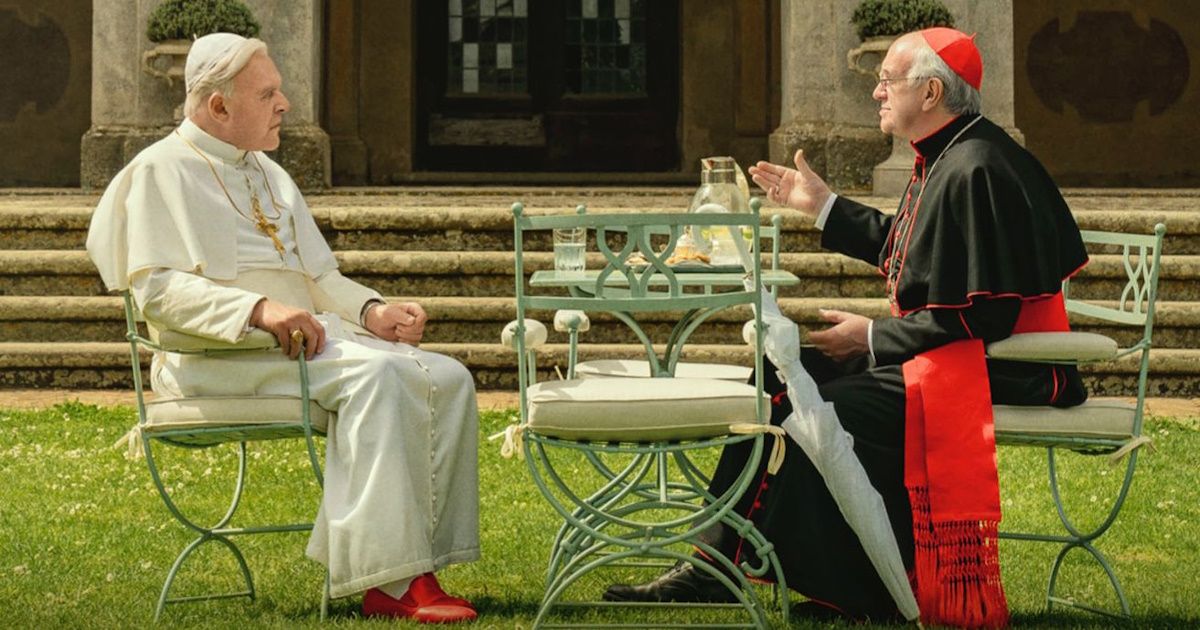 The Two Popes stars Anthony Hopkins and Jonathan Pryce as Pope Benedict and Cardinal Mario Bergoglio (the future Pope Francis) as they meet for a discussion that will change the course of the Catholic Church. Directed by Fernando Meirelles (City of God), you wouldn't think a talky drama between two pontiffs to be so watchable, but with these two legends on board, the film is a can't-miss experience. The film earned three Oscar nods: Best Actor (Pryce), Best Supporting Actor (Hopkins), and Best Adapted Screenplay (Anthony McCarten).
5
Marriage Story (2019)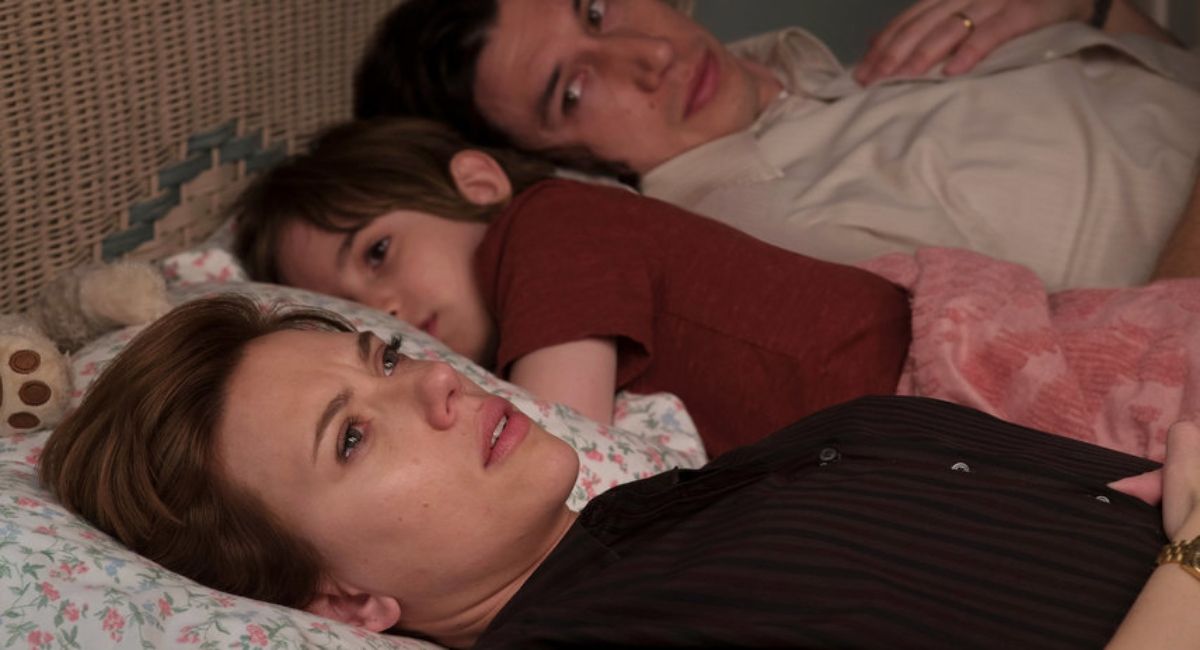 Marriage Story is perhaps the most realistic tale of marriage in the modern world. It follows the end of a marriage, with a plethora of arguing, marital issues, borderline verbal abuse, infidelity, and two people clinging on to the little bit of love they have left for each other. Part courtroom custody battle, part romance, part family drama, Marriage Story is a precautionary tale about holding one's feelings inside and the nasty legal process of divorce, often at the cost of a child's emotional development.
Charlie (Adam Driver) and Nicole (Scarlett Johansson) each hire cutthroat lawyers who ultimately don't know what's best for their son Henry. A nasty battle ensues, taking a toll on a family of artists who ultimately want what's best for their son. Helmed by acclaimed director Noah Baumbach, the film received six Academy Award nominations including Best Picture, Best Original Screenplay, Best Performance by an Actor in a Leading Role, and Best Performance by an Actress in a Leading Role.
4
The Irishman (2019)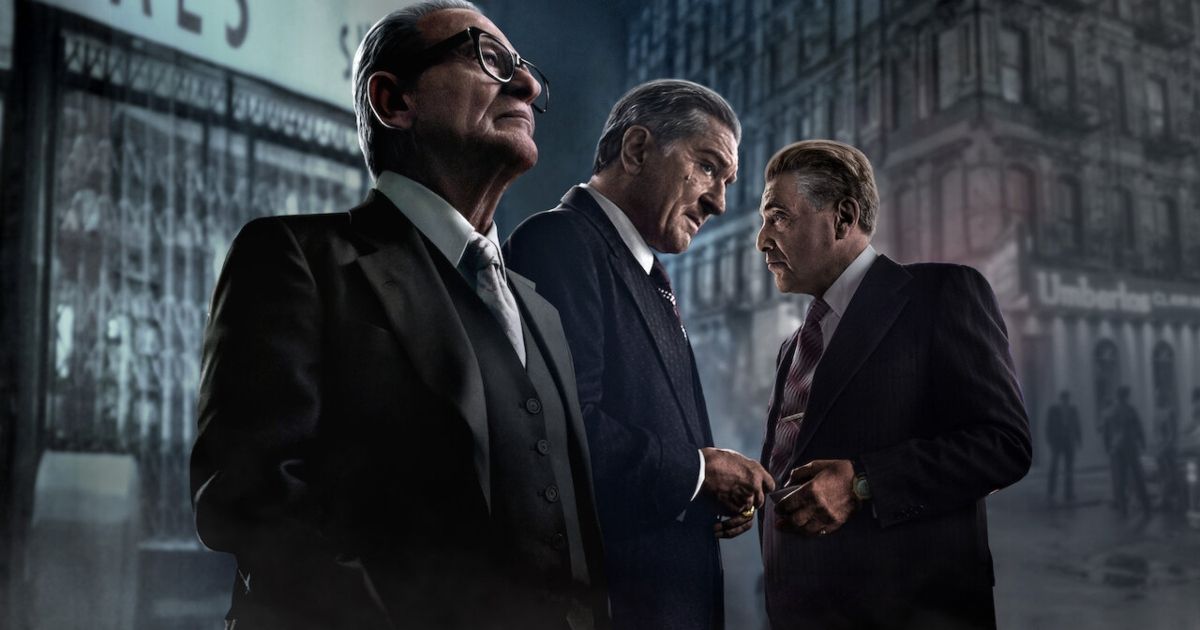 Some complained that Martin Scorsese's The Irishman was too long for its own good, clocking in at three-and-a-half hours. If any director deserves to be a bit self-indulgent in his storytelling, however, it's certainly Scorsese. That only means his tale of real-life mob hitman Frank Sheerhan (Robert DeNiro) is more deliberate and insightful than his other mob films. There's no romanticizing the details here; it's a tragic tale that leaves only sorrow and regret in its wake. The use of CGI to de-age the actors at points is a bit distracting, but the performances more than cover for the novelty factor.
Related: The 10 Best Movie Franchises You Can Marathon on Netflix
3
Narvik (2022)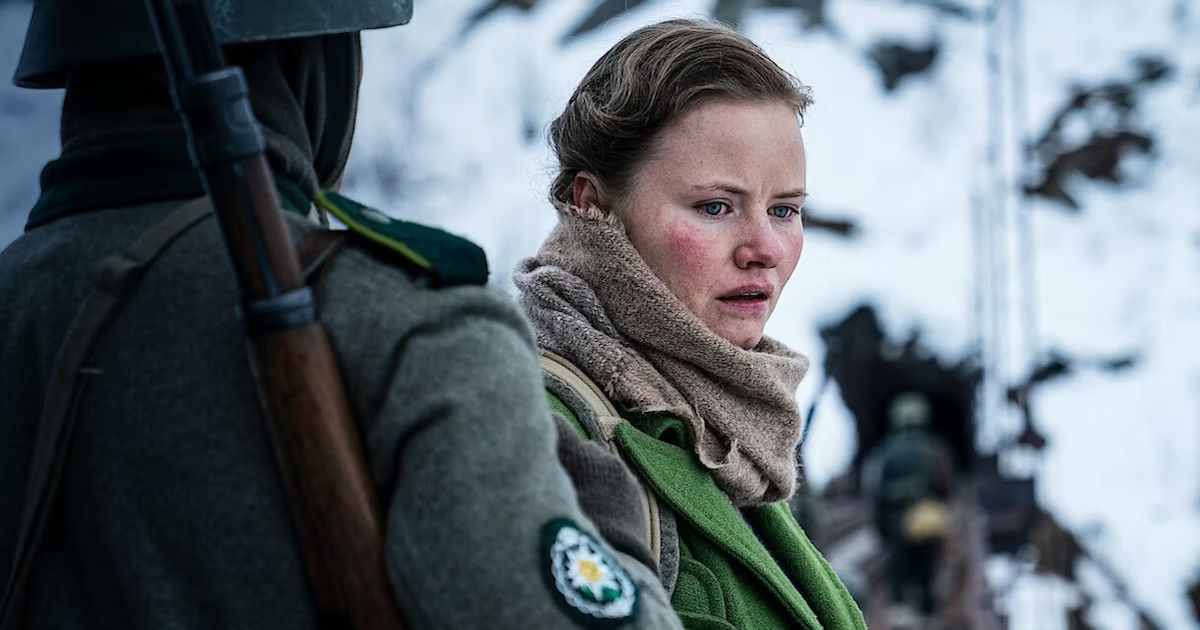 In 1940, well before the United States entered World War II, Germany attempted to take over the port city of Narvik in Norway, a country that was neutral in the war. Narvik supplied most of the world's iron needed for military equipment, and in the months that followed, overwhelmed Norwegian forces fought back bravely against Hitler's forces. Director Erik Skjoldbjærg's Narvik tells the largely-unknown story of the World War II battle, and it makes for a riveting film, telling the story of the Norwegian soldiers and the civilians trapped in the city.
The film features an outstanding performance by Kristine Hartgen, who plays a mother in the town protecting her children from the German occupiers. Made by a largely Norwegian cast and crew, the film went largely unnoticed on Netflix, and even critics seem to have missed it. It has fewer than 10 critic scores on Rotten Tomatoes, but those who have reviewed it give it a perfect 100% rating.
2
Roma (2018)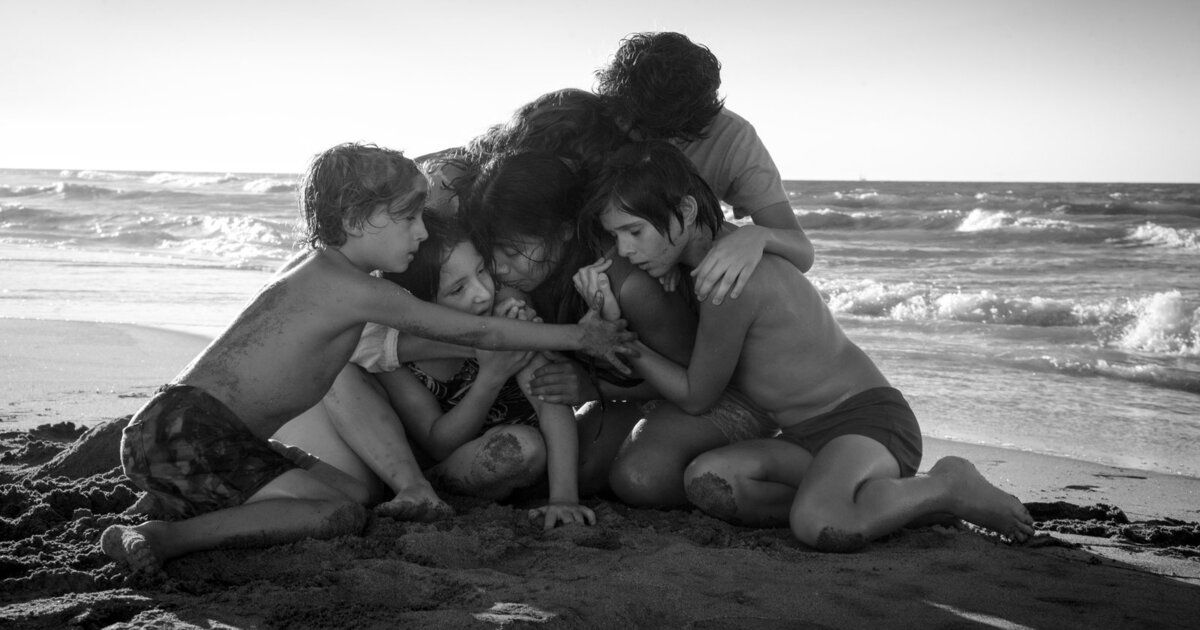 Writer/director Alfonso Cuarón (Gravity) drew on his own childhood experiences for Roma, his Oscar-winning masterpiece about a maid's life in Mexico in the turbulent 1970s. Filmed in glorious black-and-white, the film tells the story of Cleo (Yalitza Aparicio), a young maid working for an upper-middle class family in Mexico City.
Roma plays out in what initially seems like a series of random events in the family's life, which actually become threads in an absolutely beautiful narrative tapestry about duty, commitment, and the true meaning of family. Aparicio was nominated for Best Actress for her heartbreaking performance, one of ten Oscar nominations the film earned, including Best Picture. It won three, including Best Foreign Language Film and Best Director for Cuarón.
1
All Quiet on the Western Front (2022)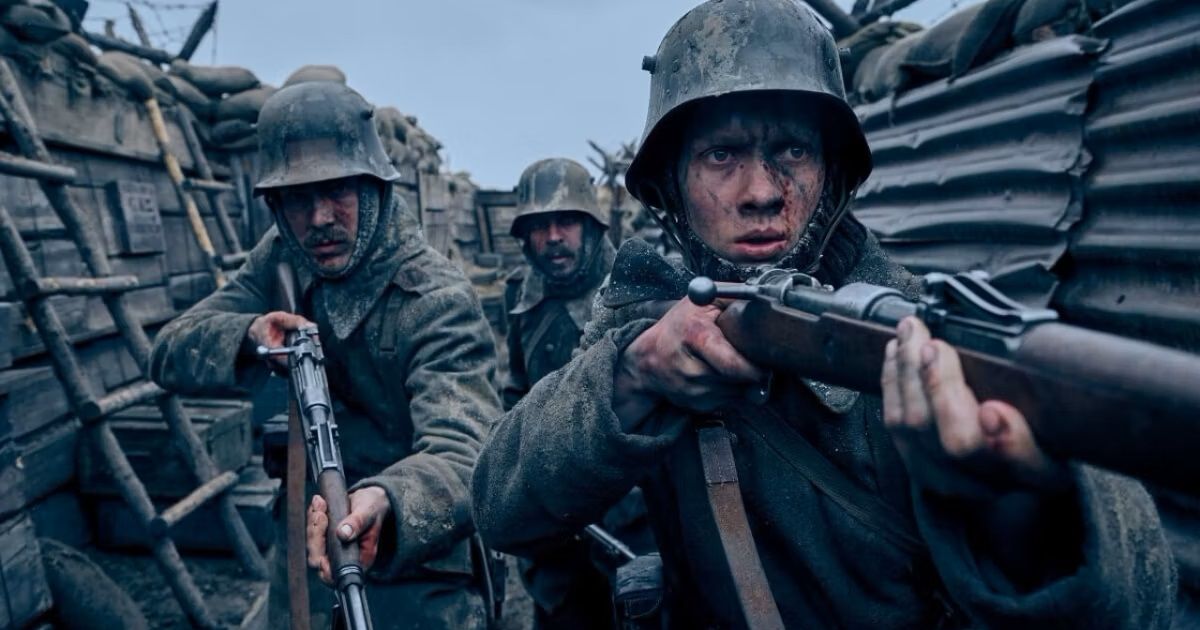 All Quiet on the Western Front had previously been adapted to film several times, including a 1930 version that won the Academy Award for Best Picture. The 2022 Netflix version, directed by Edward Berger (The Terror), certainly lives up to the legacy of the previous versions, and even surpasses them, giving a realistic depiction of World War I that few films have equaled. Felix Kammerer plays a patriotic German soldier quickly disillusioned by the brutalities of war. The tragically ironic ending is a somber finale to Netflix's finest epic ever made. The film was nominated for nine Academy Awards, including Best Picture, and won four, including Best International Feature Film (Germany), Best Cinematography, and Best Original Score.
In conclusion, this film has captivated audiences with its mesmerizing storytelling, compelling performances, and stunning visuals. It has transported us to worlds both familiar and unknown, evoking a range of emotions that have left a lasting impact. The director's artistic vision and the collaborative efforts of the cast and crew have brought this story to life in a truly extraordinary way. From the gripping plot twists to the heartfelt moments of connection, this film has reminded us of the power of cinema to inspire, entertain, and provoke thought.
Whether you're a fan of the genre or simply a lover of great storytelling , this film is not to be missed. It's a testament to the magic of filmmaking and serves as a reminder of the profound impact that movies can have on our lives. So grab your popcorn, sit back, and immerse yourself in this cinematic masterpiece.