We're at a point now in the streaming world where just about every service has a multitude of quality titles available. But while we'd like to waste away days binging multiple shows at a time, sometimes we get in the mood to see a quality film. With upcoming exclusives and newly licensed films, it's admittedly a little difficult to keep track of everything worth seeing on streaming nowadays.
Therefore, we've found it helpful to highlight 45 movies from a variety of genres across all the major players in the streaming world, guaranteeing that there'll be something for everyone to watch this weekend, the next week, or any other time. We'll update this list regularly to make sure we're reflecting the best new movies to watch on streaming.
From rom-coms and legacy sequels to ghosts and magic elephants, there's a plethora of fascinating stories from all corners of the globe. Without further delay, here are some of our picks for the best movies available on streaming right now.
Updated June 10th, 2023: Another five films have been added to this list by Sean Shuman, including the highly anticipated streaming debuts of Avatar: The Way of Water and Creed III.
From Black (AMC+ & Shudder)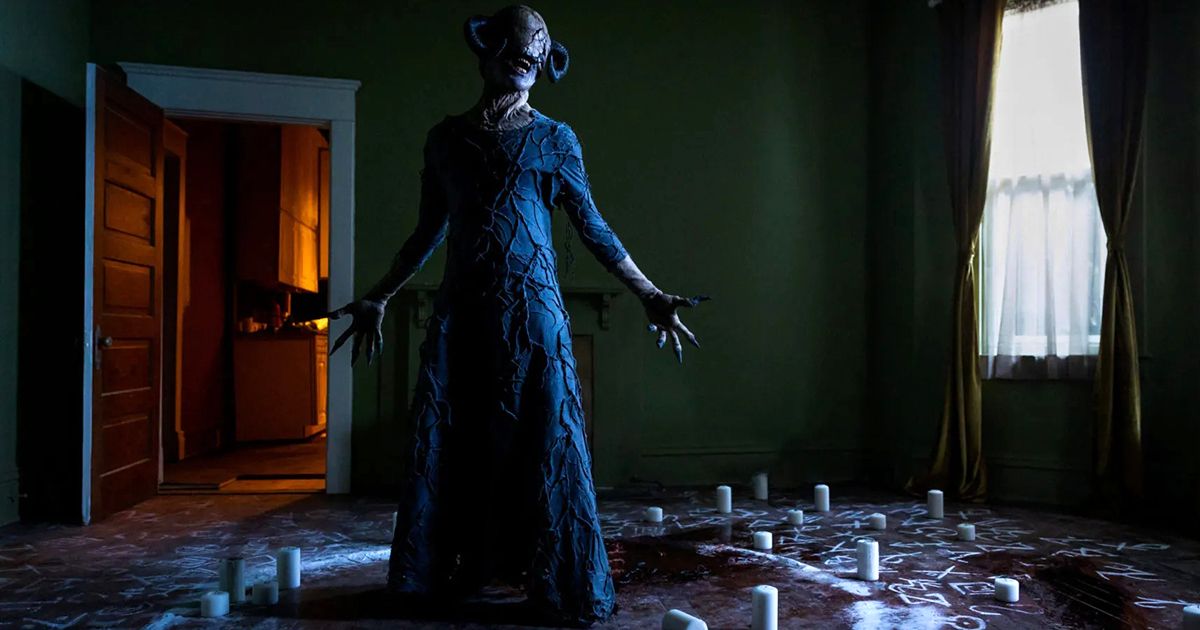 From Black, directed by Thomas Marchese, tells the story of a mother longing for the return of her lost son. When presented with an offer to learn what really happened to him, she may have to pay a terrifying price to find the truth.
Despite originally cutting his teeth on an award-winning police documentary, Fallen, Marchese has assembled a respectable occult horror film with plenty of notable names attached. True Blood and Pitch Perfect fans will recognize Anna Camp as the leading lady of From Black, in addition to other recognizable faces in the form of Travis Hammer (Godless) and Jennifer Lafleur (Nope).
Husera: The Bone Woman (AMC+ & Shudder)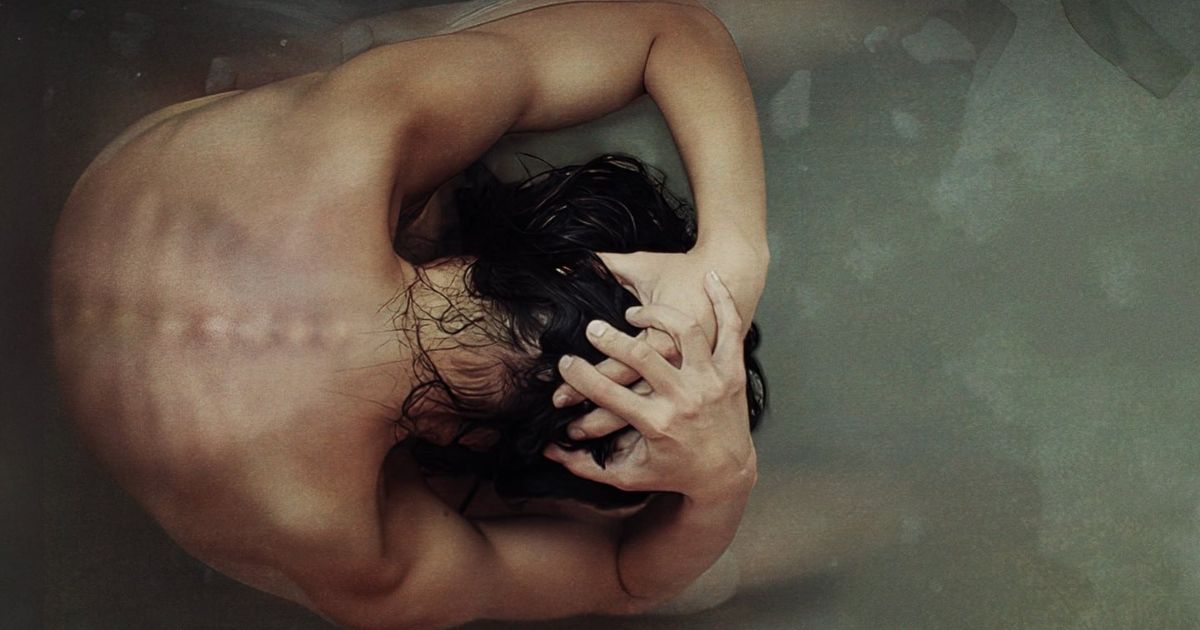 Huesera: The Bone Woman should be on your radar if you're looking for a unique horror experience. We follow the story of Valeria, a woman excited to enter the wonderful world of motherhood. But, shortly after she's afflicted with a mysterious curse, Valeria finds herself dipping deeper and deeper into the world of magic until it may ultimately swallow her alive.
The feature film debut of Michelle Garza Cervera, this occult story originally premiered at the Tribeca Film Festival before being quickly snatched up by Shudder as an exclusive film. Joining the service's varied array of exclusives, Huesera is a bone-crunching, mind-melding examination of the conflicted feelings that motherhood may bring about, along with plenty of terrifying visuals to accompany it.
A Lot of Nothing (AMC+)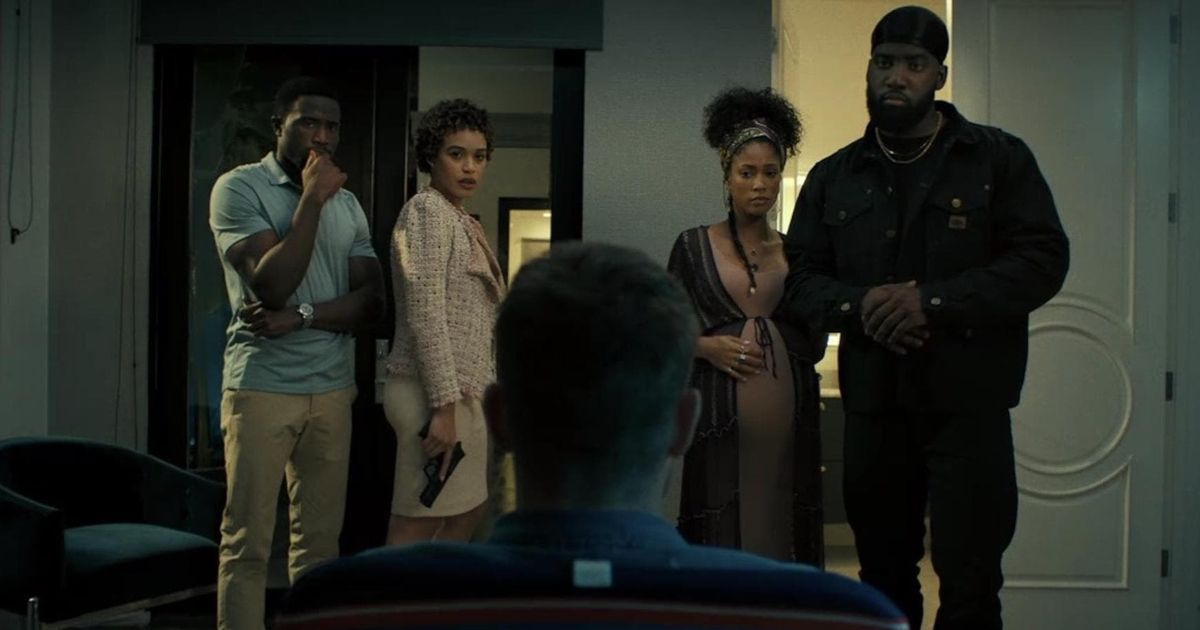 Despite what the title suggests, A Lot of Nothing has a lot going for it. A thriller directed by Mo McRae, A Lot of Nothing tells the story of an upper-middle-class couple taking matters into their own hands. When their neighbor is revealed to be a police officer who fatally shot an unarmed kid, the couple finds themselves holding him hostage in their domicile.
Things only begin to escalate from there. It's a film that never relents as the tension rises, with multiple critics praising its lengthy opening sequence and the questions it proposes throughout its nail-biting plot.
Still: A Michael J. Fox Movie (Apple TV+)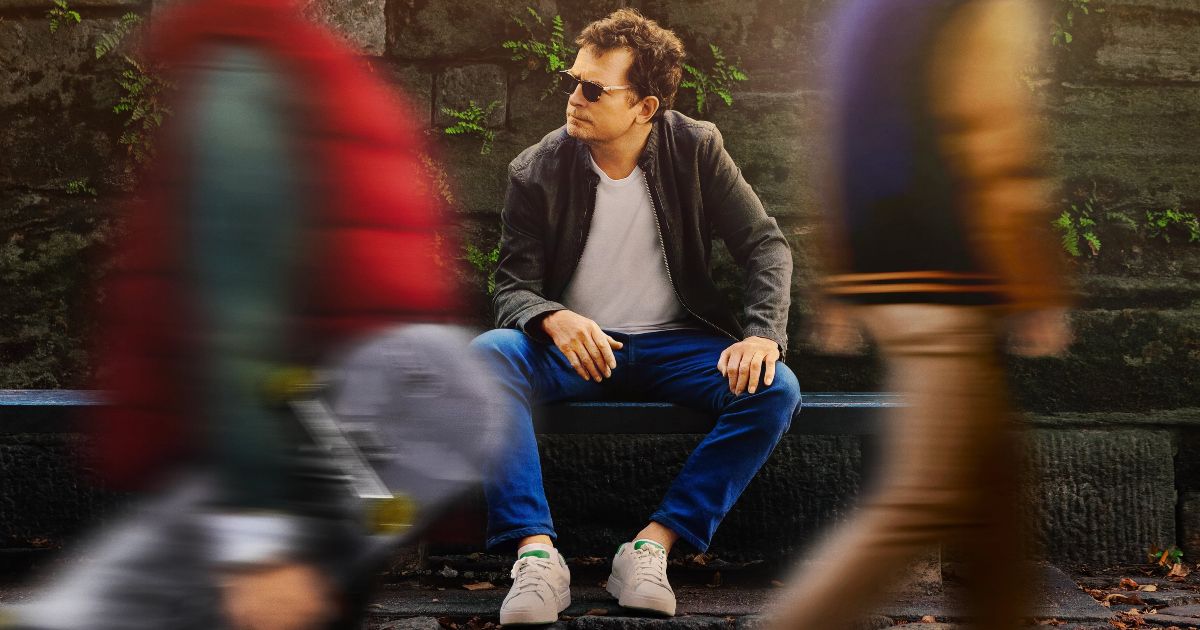 Whether you recognize him as Marty McFly or Mike Flaherty, there's no denying that Michael J. Fox's performances throughout the 80s and 90s left a huge impact on the world of filmmaking. After his diagnosis of Parkinson's disease became public in 1998, he became an advocate for awareness of the disease, even going so far as to fund research for Parkinson's through a foundation of his own creation. In the AppleTV+ exclusive Still: A Michael J. Fox Movie, you'll see Fox discuss his experiences with the disease and how he has grown and changed since his initial diagnosis in the early 90s.
Primarily told via Fox himself, it's an intimate look at how Parkinson's can ultimately change one's life forever. Fortunately, Fox maintains a positive outlook, reflecting on his career successes and how he originally coped with his predicament.
Tetris (Apple TV+)
Joining the influx of "movies about products," the recently released Tetris is an intriguing film that takes the real-life story of the popular puzzle game and gives it a few more bells and whistles. Set in the midst of the Cold War, Henk Rogers is tasked with bringing the titular puzzle game over to the West from its country of origin. However, he'll have to pierce the iron curtain for the licensing deal of a lifetime.
With Taron Egerton as the film's lead, you'll see how the Tetris game dominated the globe from its humble origins, with a few extra car chases on the side. Nintendo fans will also see the company in its early heyday, with the release of the original Game Boy playing a vital role in Tetris' popularity.
Ghosted (Apple TV+)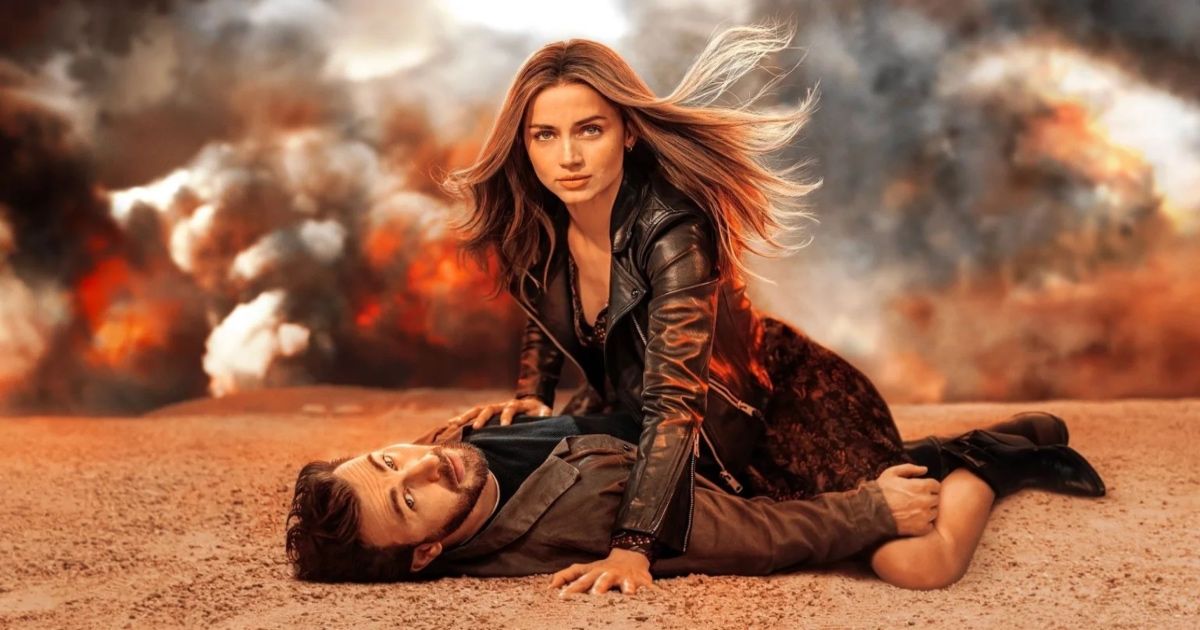 As AppleTV+'s highest-viewed film debut, Ghosted is a particularly notable piece of the service's growing catalog. Starring Chris Evans and Ana de Armas, it follows the story of an average guy falling in love with a secret agent. However, he doesn't make this discovery until a grand romantic gesture goes horribly awry, leading the duo on a sprawling adventure to save the world.
Related: Exclusive: Ghosted Director Dexter Fletcher Takes on Chris Evans and Ana de Armas
Directed by Dexter Fletcher (The Offer, Rocketman), Ghosted is a film chock-full of rom-com humor, entertaining action sequences, and a surprising amount of cameos that we won't spoil for you here.
Scream VI (Paramount+)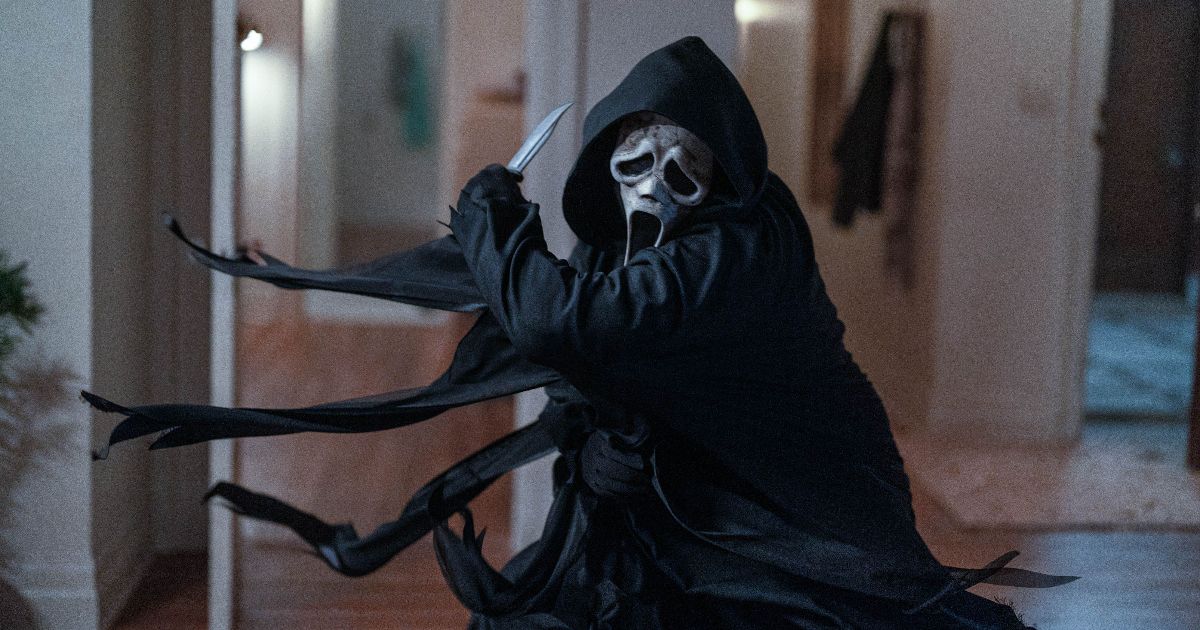 If Jason Voorhees can go to New York, why can't Ghostface? Whereas Jason's romp in the Big Apple was admittedly pretty terrible, Scream VI somehow isn't. In fact, it's one of the better horror sequels to have come out in recent years. Set a year after the events of 2022's Scream; we follow the last survivors from Woodsboro as they move into the middle of New York City, hopefully freeing themselves from the traumatic killings that rocked their lives. However, when a new Ghostface killer starts making the rounds, the urban sprawl becomes his new hunting ground.
The Scream series thrived on defying and subverting expectations, and Scream VI continues this tradition tenfold. Dark humor, tense set-pieces, and an engaging whodunit mystery make for a surprising slasher sequel in one of the most consistent franchises to date.
Dungeons & Dragons: Honor Among Thieves (Paramount+)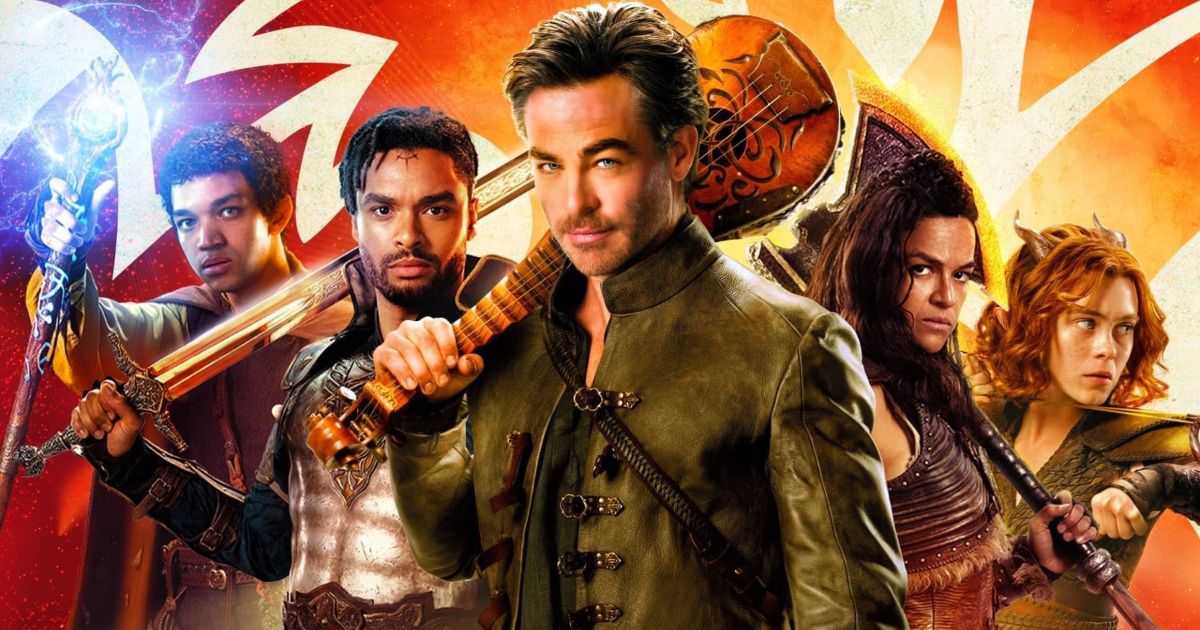 Dungeons & Dragons: Honor Among Thieves is easily one of the biggest sleeper hits of the year so far. Despite some mixed initial reactions, those who've seen the film in theaters typically have nothing but positive things to say about it. From the casting to the respect for the source material, Dungeons & Dragons: Honor Among Thieves is a fantastic adaptation of the tabletop game for the big screen. And now, it's streaming exclusively on Paramount+.
A charming thief and a motley crew of adventurers find themselves in the middle of a sprawling heist across some of Dungeons & Dragons' most iconic locations, all while facing off against Owlbears, Red Wizards, and a growing army of the undead. Instead of strictly adhering to a serious story, however, plenty of scenes highlight some of the concepts unique to the tabletop game and follow a similar escalation of events to that of a traditional D&D session. Hopefully, this will launch a new fantasy franchise.
Renfield (Peacock)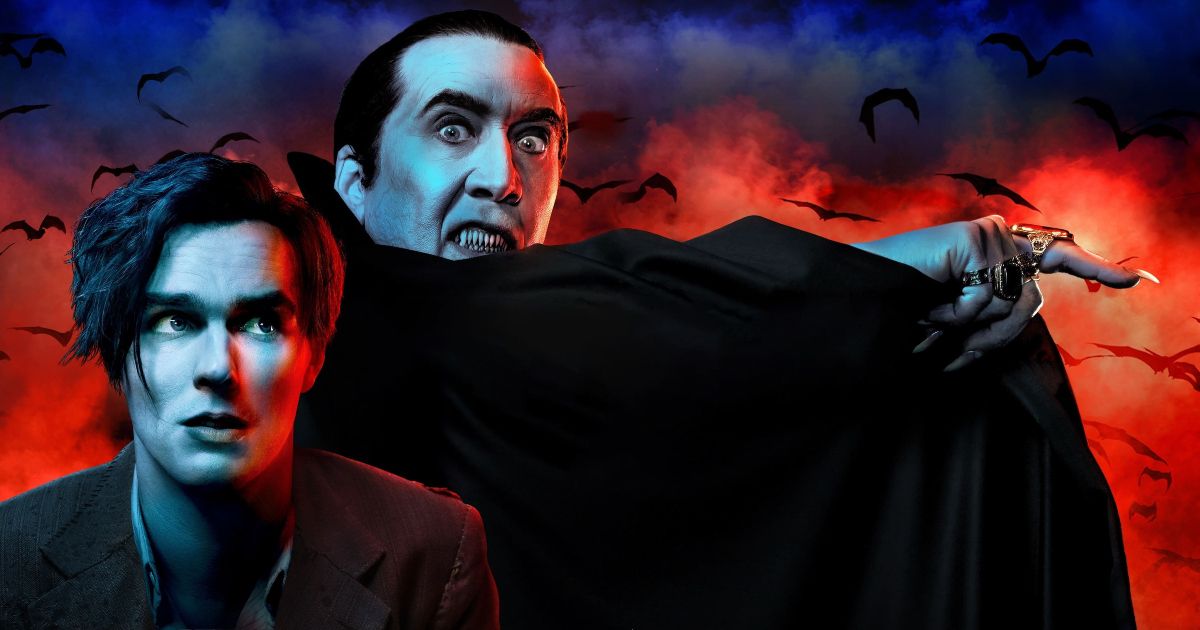 Following the failure of Universal's Dark Universe, a series of stellar horror films have risen from the ashes. After a masterfully tense re-imagining of The Invisible Man, Dracula has made a return to the big screen in the form of Renfield, albeit with some minor alterations. He's played by Nicolas Cage, for starters.
Following the character of R.M. Renfield, Dracula's devoted servant, we find him struggling to balance his responsibilities to the suave count while pursuing a romantic interest in the middle of modern-day New Orleans. It's a unique spin on Dracula from the minds of Chris McKay (The Tomorrow War) and Robert Kirkman (Invincible), one that balances laughs with horror in a hopeful start to a new, better film universe.
Knock at the Cabin (Peacock)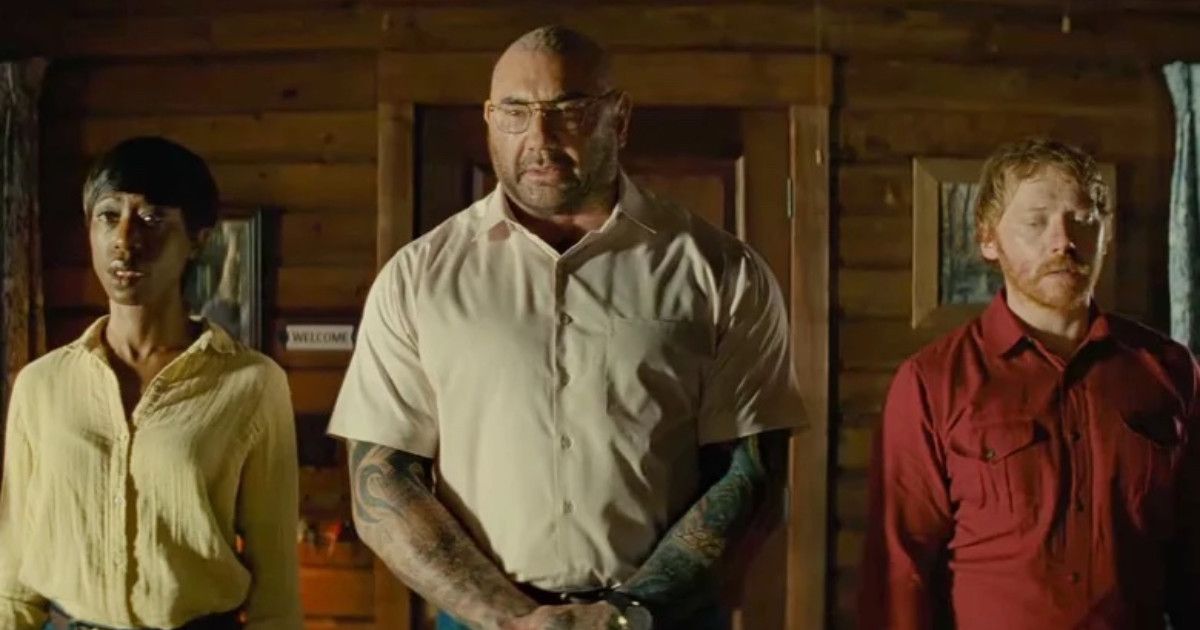 M. Night Shyamalan's Knock at the Cabin is, for all intents and purposes, what you'd expect from a Shyamalan film. But while his previous efforts remain divisive among audiences and critics alike, Knock at the Cabin is still an engaging thriller that takes advantage of it's isolated setting.
Featuring a richly villainous performance by Dave Bautista, Knock at the Cabin sees him and three others forcibly take over a remote cabin in the woods, holding a young girl and her parents hostage in their wake. What would normally be a standard home invasion thriller turns into something much more interesting, however, when their unique motivations are revealed: the world is set to end, and a sacrifice must be made in order prevent that from happening.
Cocaine Bear (Peacock)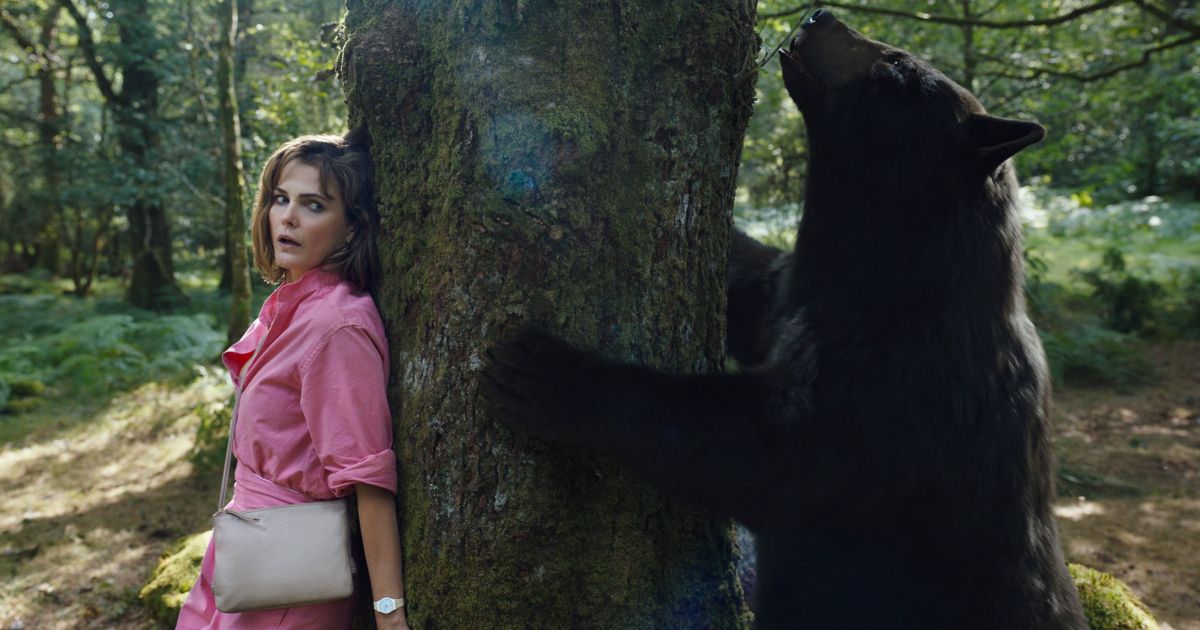 What can be said about Cocaine Bear? It's a film that wears its influences — and its story, frankly — on its sleeves for everyone to see. Loosely based on a true story, Cocaine Bear is a film about a bear that somehow finds itself stumbling across a duffel bag full of cocaine. Being a bear, his first instinct is to eat it. Shenanigans ensue shortly afterward.
Thankfully, Cocaine Bear trends more toward a comedic direction instead of outright horror. Directed and produced by Elizabeth Banks, Cocaine Bear places our drug-addled bear in a sympathetic light as our group of detectives, dealers, and ordinary citizens find themselves at the creature's mercy. Aside from its outrageous premise and the equally intriguing story the film is based on, Cocaine Bear is also notable for featuring one of the last performances by the late actor Ray Liotta.
Inside (Peacock)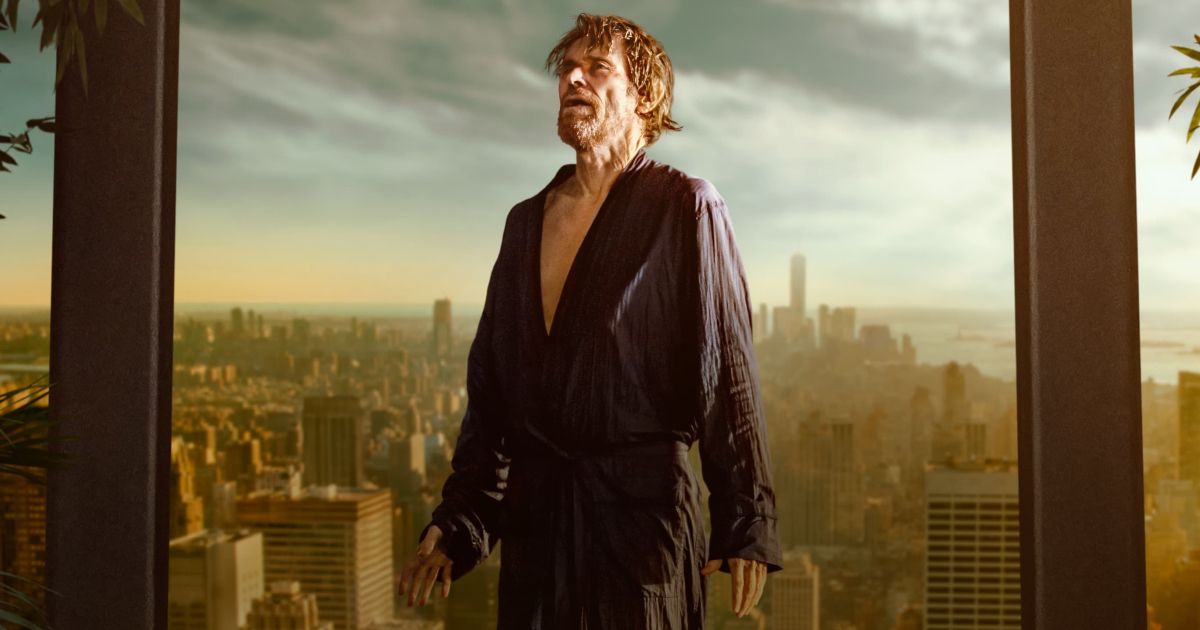 Chances are, if you need someone acting absolutely unhinged, you'll call upon Willem Dafoe. After debuting in February, Inside has finally come to the streaming world, meaning you'll get to see this single-location thriller from the comfort of your own home. It'll be lucky for us but not so lucky for him. In Inside, a New York penthouse becomes the target of a crafty art thief. But when the room locks him inside with no way to escape, how will he survive?
Dafoe takes the spotlight in this tense survival thriller that surprisingly veers into philosophical territory whenever he's not scrounging for food or warmth. While some have been critical of the film's loftier ambitions, the performance of our sole character can easily justify a curious watch.
Chupa (Netflix)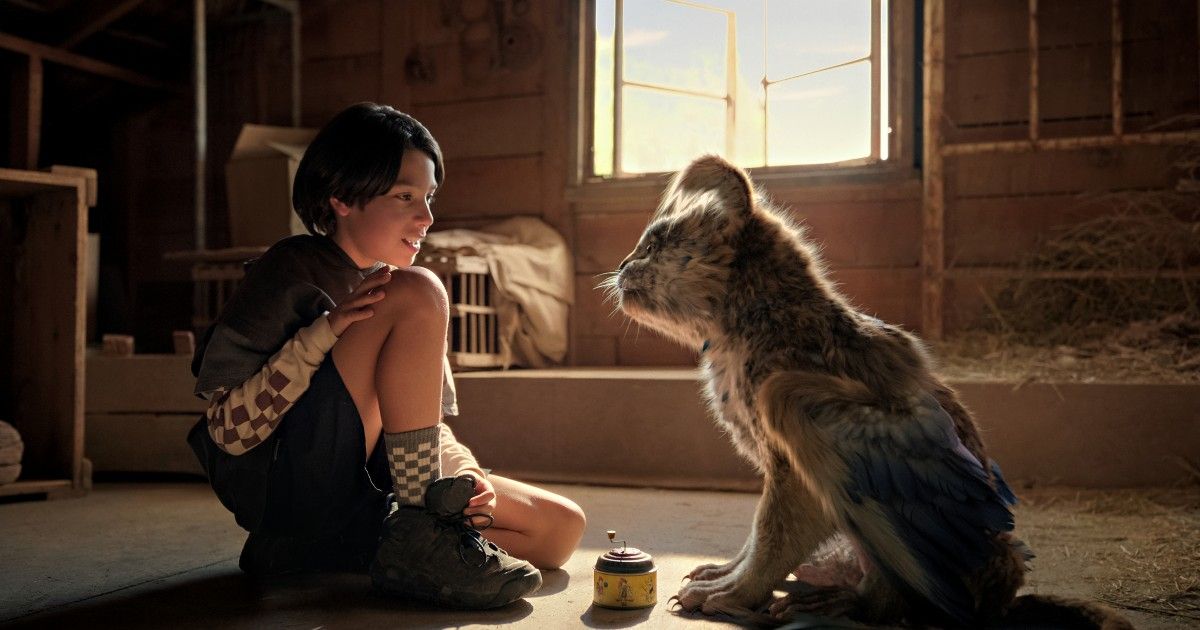 Netflix's Chupa tells the story of the mythical "chupacabra" — a vampiric creature that feasts on the blood of livestock. But, instead of something graphic and violent, we'll see how a young boy befriends the creature on a journey he won't soon forget.
It's an interesting subject for a film due to the creature's varied depictions across different geographical regions. In some areas, it's a horrific, reptile-like monster, whereas, in other areas, it resembles a large cat. A family film for all ages, Demián Bichir (The Hateful Eight) and Christian Slater (Inside Job) round out Chupa's cast in this light-hearted creature feature.
Murder Mystery 2 (Netflix)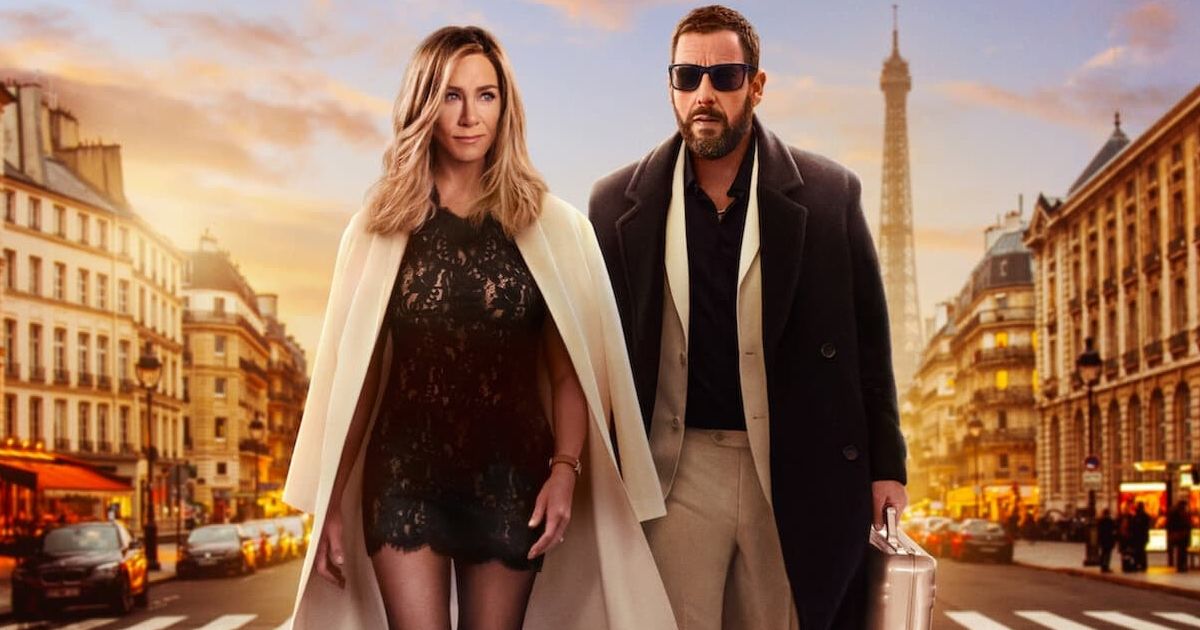 A direct sequel to the surprisingly entertaining Adam Sandler flick, Murder Mystery 2 sees him and Jennifer Aniston reprising their roles as they form a devoted detective agency. When a well-off associate is suddenly kidnapped, they're tasked with solving yet another humorous mystery. A more "fun" counterpart to whodunits like Knives Out, the Murder Mystery series continues to entertain and impress while avoiding the negative clichés associated with Sandler's comedic roles. His chemistry with Jennifer Aniston certainly helps.
Holy Spider (Netflix)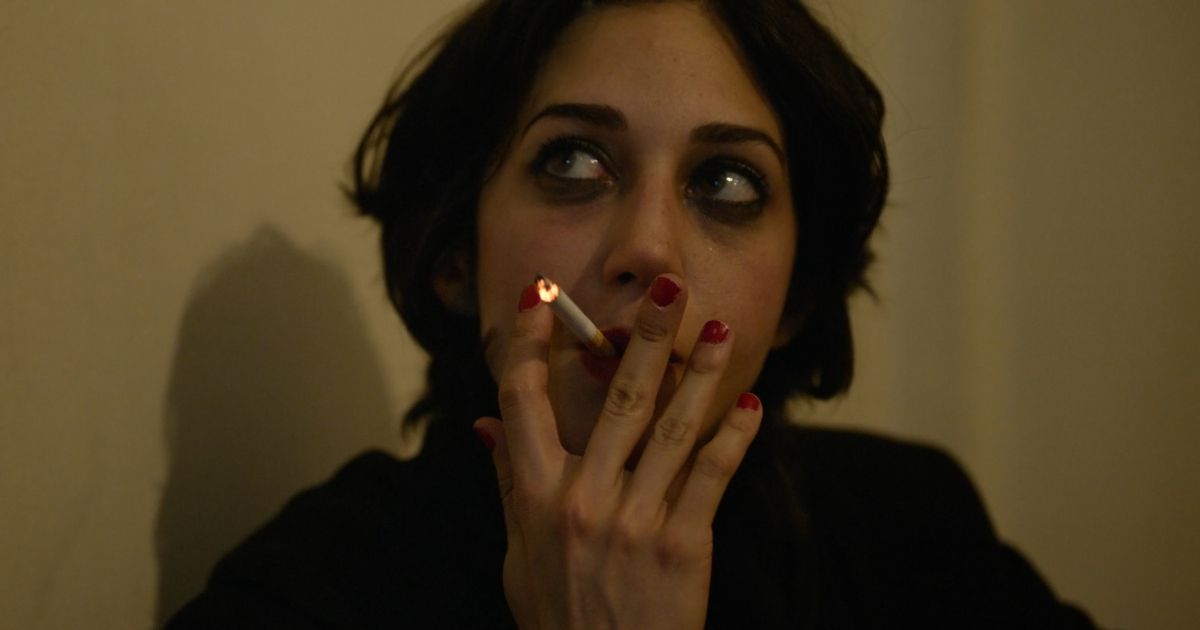 Holy Spider is an interesting movie for a variety of reasons. Taking place in Iran, it follows a journalist who attempts to track down a misogynistic murderer by the name of the "Spider Killer." However, due to the killer's stated motivations, some don't necessarily believe he was in the wrong.
Joining Netflix's growing category of true-crime-related media, Holy Spider is an intriguing dramatization of a very-real case that divided the country's population, highlighting divisions between those who felt the killer was justified and those who were horrified by his crimes.
Hunger (Netflix)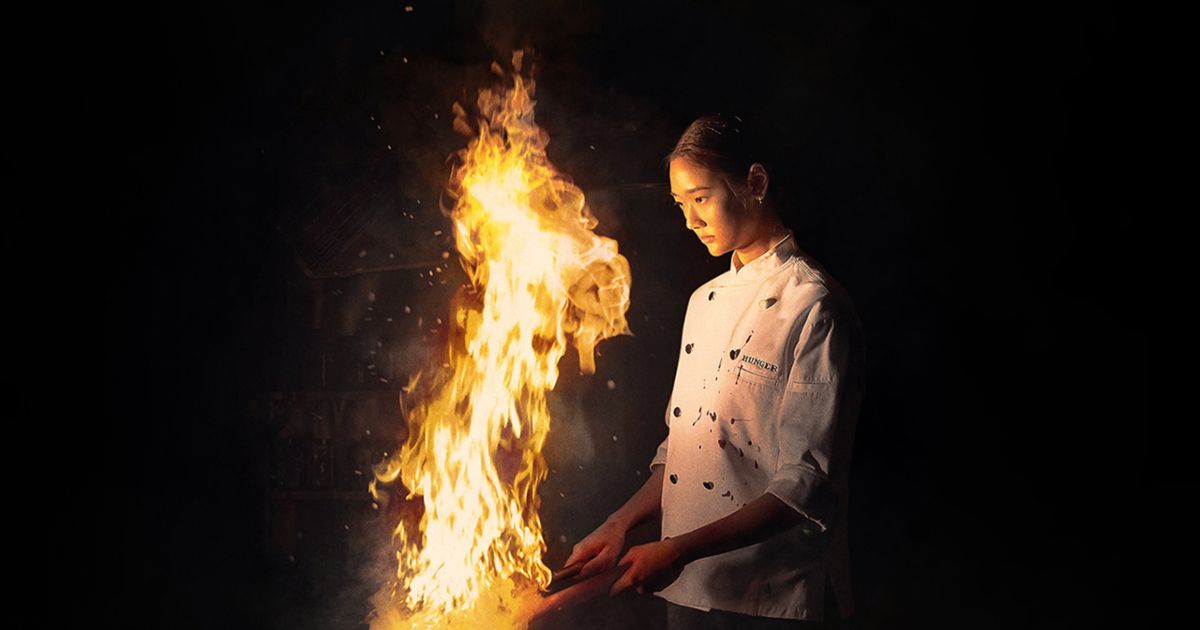 Described by some as "The Menu meets Whiplash," Netflix's cuisine-drama Hunger tells the story of an up-and-coming street-food chef taken under the wing of a culinary master. However, his infamous reputation and questionable methods force us to question how far we will go to achieve greatness.
Despite being about food, make no mistake — Hunger is more about the people who craft and assemble these extravagant dishes, along with those who gleefully consume them. With themes surrounding societal hierarchy and contempt between classes strewn throughout, Hunger is a fascinating examination of what it means to be "the best" from the heart of Thailand.
Furies (Netflix)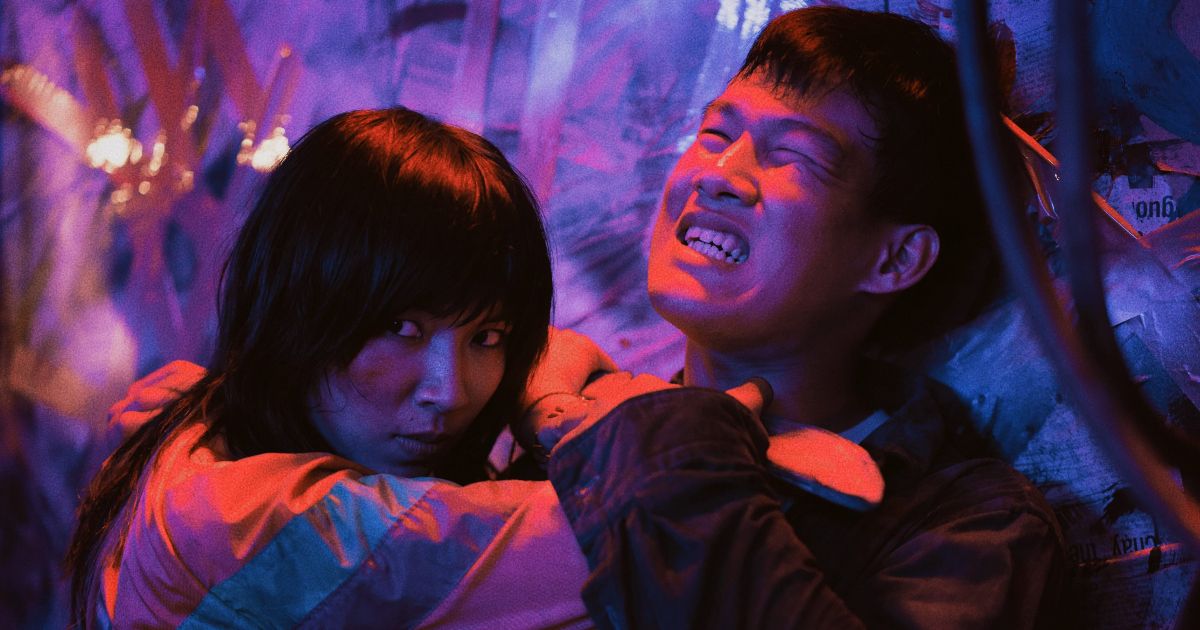 Everyone needs a good martial arts movie sometimes. Thankfully, Netflix's Furies doesn't disappoint. Following the perspective of a Vietnamese woman named Bi, she escapes her brutal life to Saigon, where she meets a mysterious character known only as Mrs. Lin. From there, Lin trains Bi and her newfound friends Thanh and Hong as assassins to take down a local crime lord.
Despite a simple premise, a degree of skill and creativity is required to make a martial arts film entertaining and engaging to the audience. Thankfully, you can expect plenty of neon-tinted action in this martial arts flick. Between Furies' slick style and over-the-top choreography, Furies is a brilliant prequel to 2019's Furie.
The Magician's Elephant (Netflix)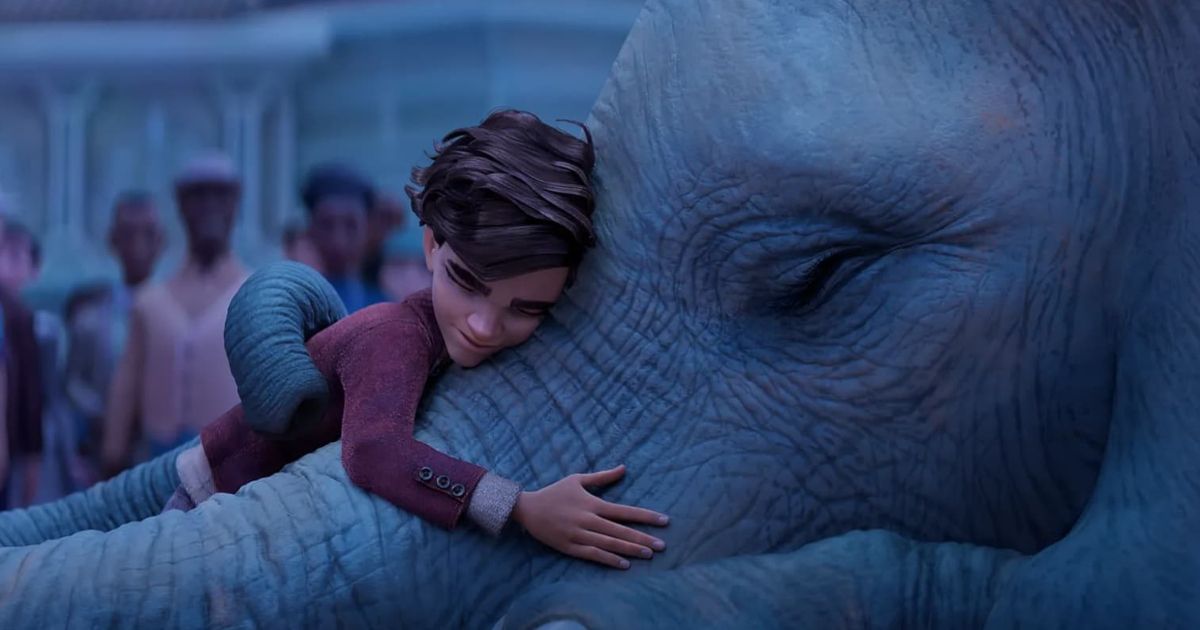 This recently-released animated film from Netflix has garnered some significant buzz. The Magician's Elephant leaves little to the imagination based on its title, telling a whimsical story about the relationship between a young boy desperate to find his long-lost sister.
Related: The Best Movies From Netflix Animation, Ranked
Believing the key to accomplishing this lies in a magical elephant, he must complete three seemingly impossible tasks that'll change the future of his home forever. It's a heartwarming story with arguably some of the most beautiful 3D animation that Netflix has put out to date, making it a perfect film for family movie nights and animation enthusiasts everywhere.
The Woman King (Netflix)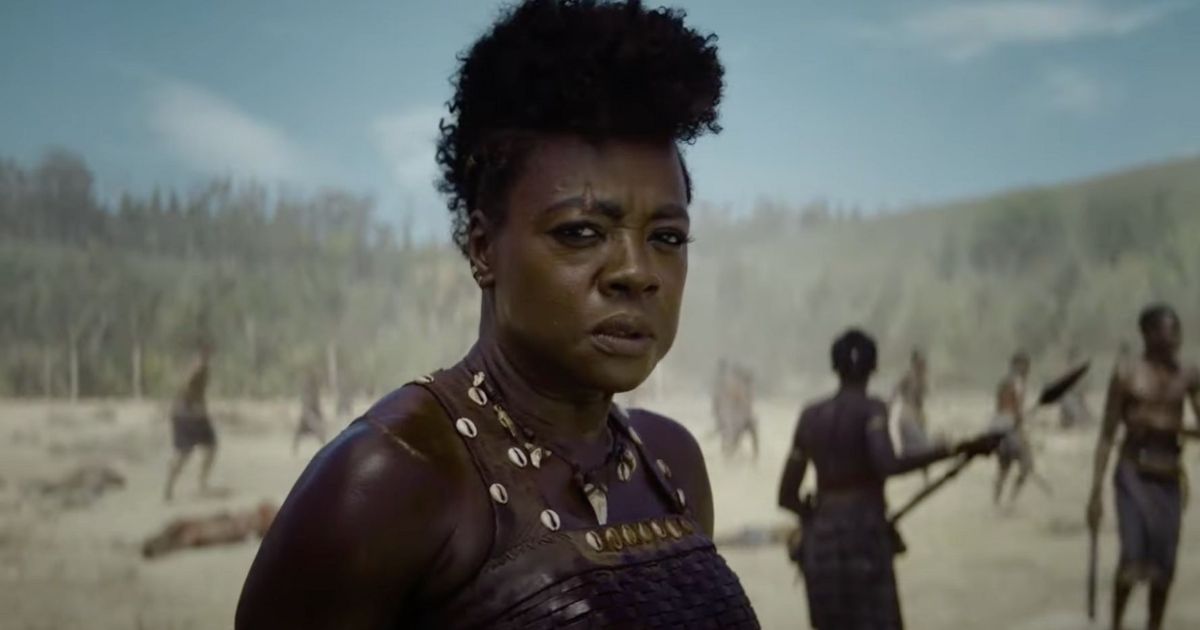 Viola Davis is just terrific, and prior to her appearance in Air, she led the historical action drama film The Woman King. Davis, alongside Lashana Lynch and John Boyega, tells the story of the Agojie — an all-female band of warriors in the African Kingdom of Dahomey.
When faced with a threat beyond anything they've ever seen, General Nansica (Viola Davis) is tasked with training a new generation of recruits in a battle that'll determine the future of their home.
While some have taken issue with the film's historical inaccuracies, underneath its setting is a genuinely enthralling film that drew significant attention for its on-location cinematography, ensemble cast, and costume design. The Woman King was unfortunately snubbed from the Oscars. However, those still interested in seeing Viola Davis lead an army of warriors to victory can catch it on Netflix.
A Man Called Otto (Netflix)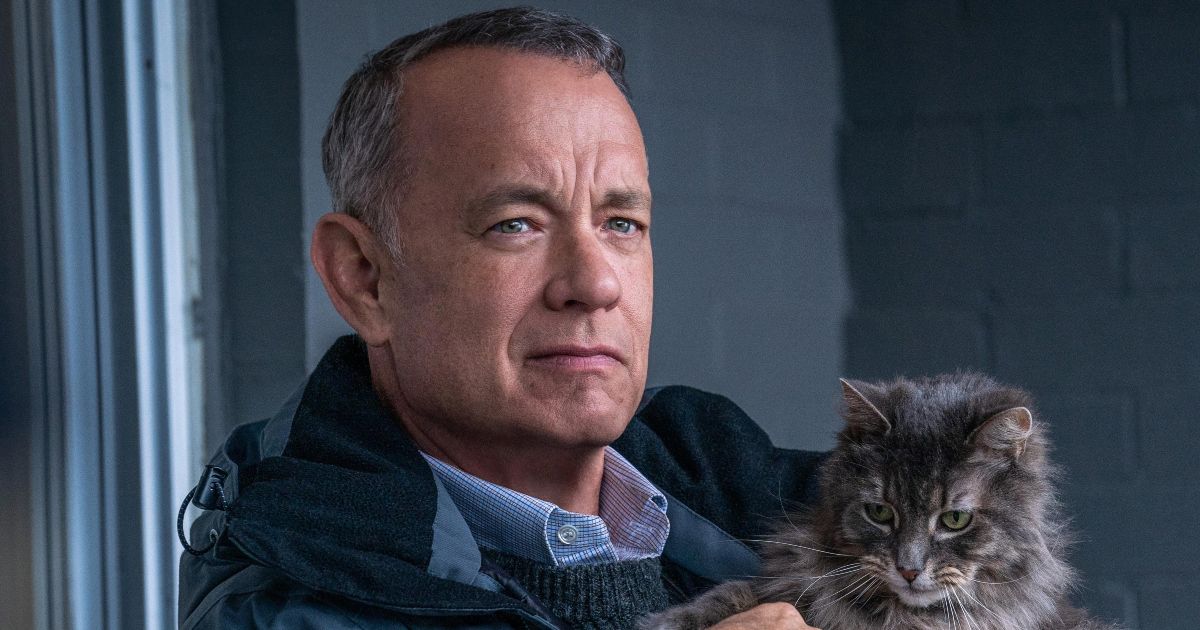 Whenever you think of "universally beloved actors," chances are you think of Tom Hanks. Whether he's saving Private Ryan or surviving as a castaway, chances are he can deliver a compelling performance as a film's lead. Case in point, A Man Called Otto, which is finally available for streaming on Netflix. The second film adaptation of the titular novel showcases Tom Hanks at his absolute emotional best.
Our titular protagonist, Otto Anderson, can be summed up in a single word: grumpy. As a man who'd rather remain stuck in his own ways, he finds himself confronting his own worldview when a poppy family moves in next door, bringing with them a level of fun and happiness Otto hasn't known in a long time. Will his cynicism ultimately fade out? Or will he double down on his bitter worldview?
The Mother (Netflix)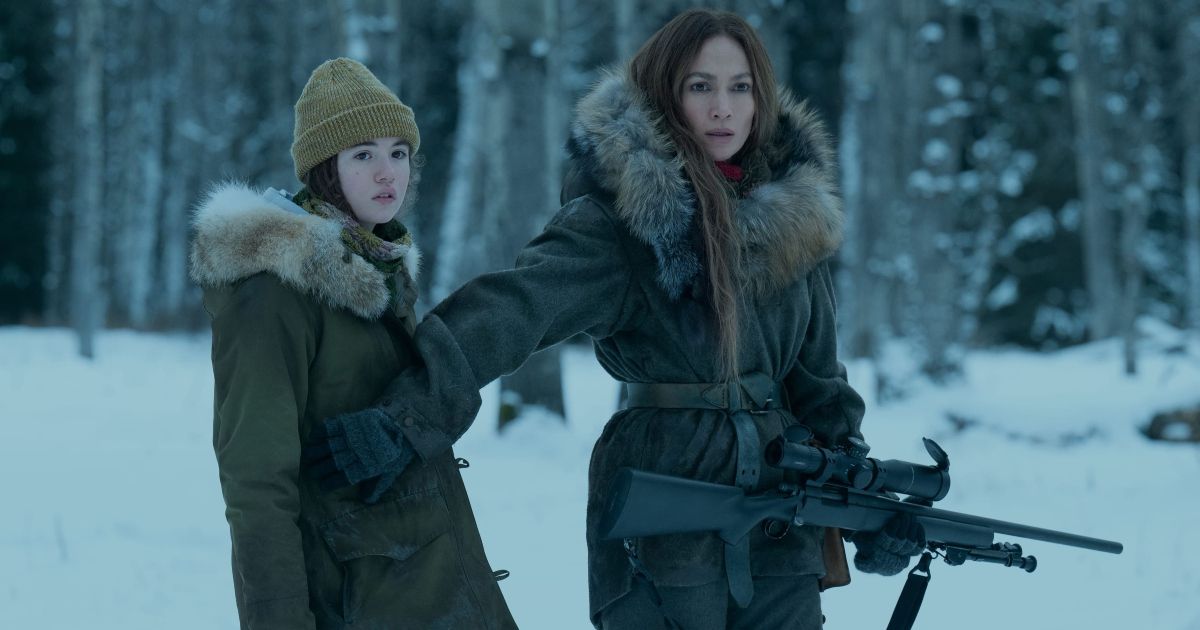 The biggest Netflix opening in 2023 thus far, Netflix's latest exclusive, The Mother, looks to be yet another action flick that can be enjoyed by all. Starring Jennifer Lopez, this audience favorite sees a deadly assassin return to the world of stealthy violence to protect a daughter she gave up years prior, all while fighting her own battles against a group in pursuit of her. A popcorn flick in every sense of the term, this film comes to us from director Niki Caro, who previously directed the live-action Mulan remake in addition to The Zookeeper's Wife and Whale Rider.
Sometimes, a movie doesn't have to be introspective or deep to be entertaining. Sometimes, all you need is Jay-Lo shooting guns and taking names in the snowy forests of Alaska. Compared to Lopez's previous films, there won't be any rom-com shenanigans to be had in The Mother, so temper your expectations accordingly.
Whitney Houston: I Wanna Dance With Somebody (Netflix)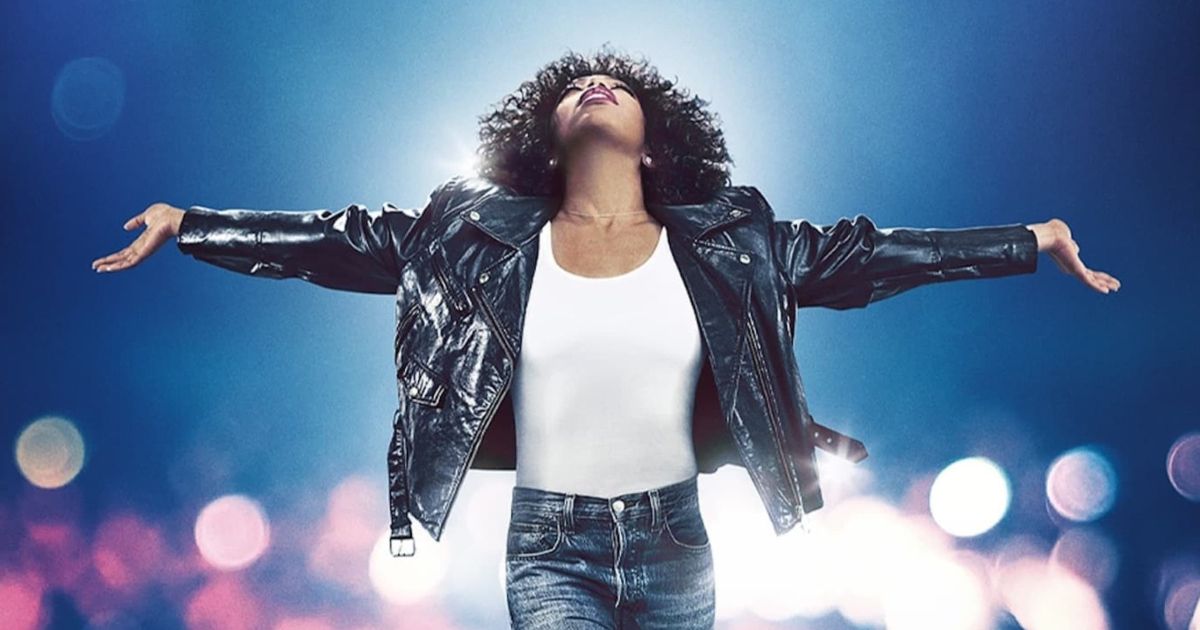 Show of hands: does anyone not like Whitney Houston? Probably not, considering how many people adore Whitney Houston: I Wanna Dance With Somebody. Directed by Kasi Lemmons (Harriet) and written by Anthony McCarten (Bohemian Rhapsody, The Two Popes), this biopic features Naomi Ackie acting out the ups and downs of the famous pop star throughout her personal life and professional career.
Praised for its performances and musical numbers, Whitney Houston: I Wanna Dance With Somebody joins the flock of musically-charged biopics with a compelling story surrounding a beloved icon. If you can't make it to the theater for your musical fix, sitting on the couch and streaming it instead is the next best thing.
The Last Kingdom: Seven Kings Must Die (Netflix)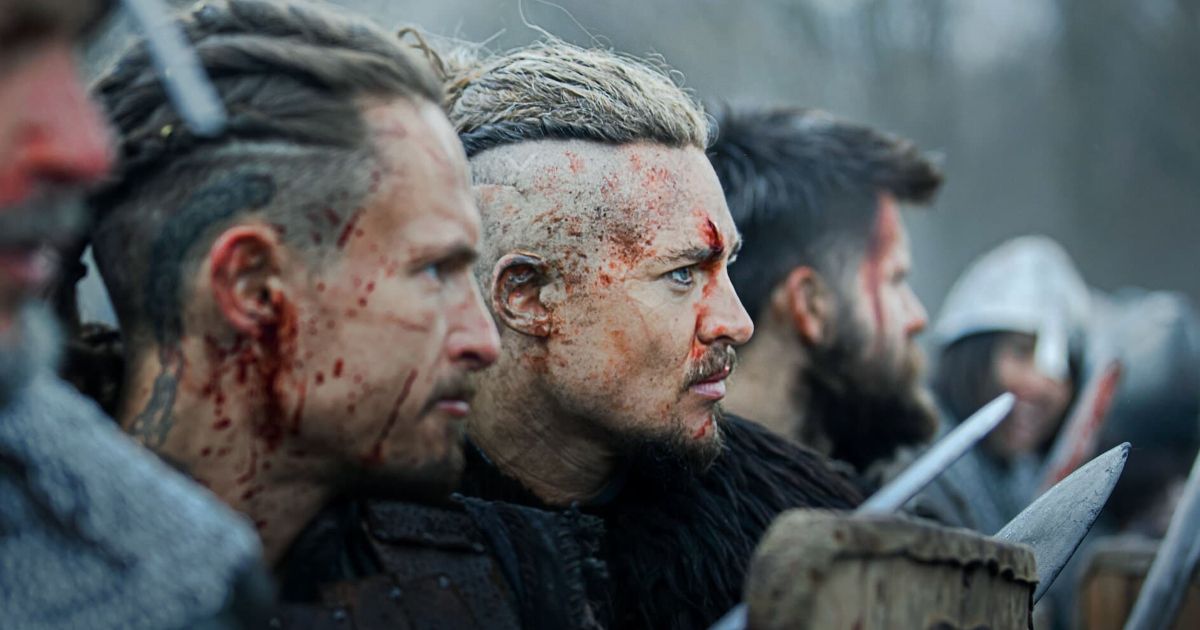 Originally a series exclusive to BBC Two, The Last Kingdom would eventually become a product of Netflix after its extreme success on the streaming service. After five seasons, The Last Kingdom: Seven Kings Must Die is the final sendoff to one of Netflix's most thrilling historical dramas, completing the journey that originally started from an adaptation of Bernard Cornwell's The Saxon Stories.
Related: Exclusive: The Last Kingdom: Seven Kings Must Die Cinematographer Luke Bryant on Those Epic Shots
While it may not hit as hard for those who haven't already seen all of The Last Kingdom's 46 episodes, The Last Kingdom: Seven Kings Must Die sees series regulars Alexander Dreymon, Mark Rowley, Arnas Fedaravicius, Harry Gilby, and others attempt to unite England after a sudden death plunges the throne into chaos.
Mighty Morphin' Power Rangers: Once & Always (Netflix)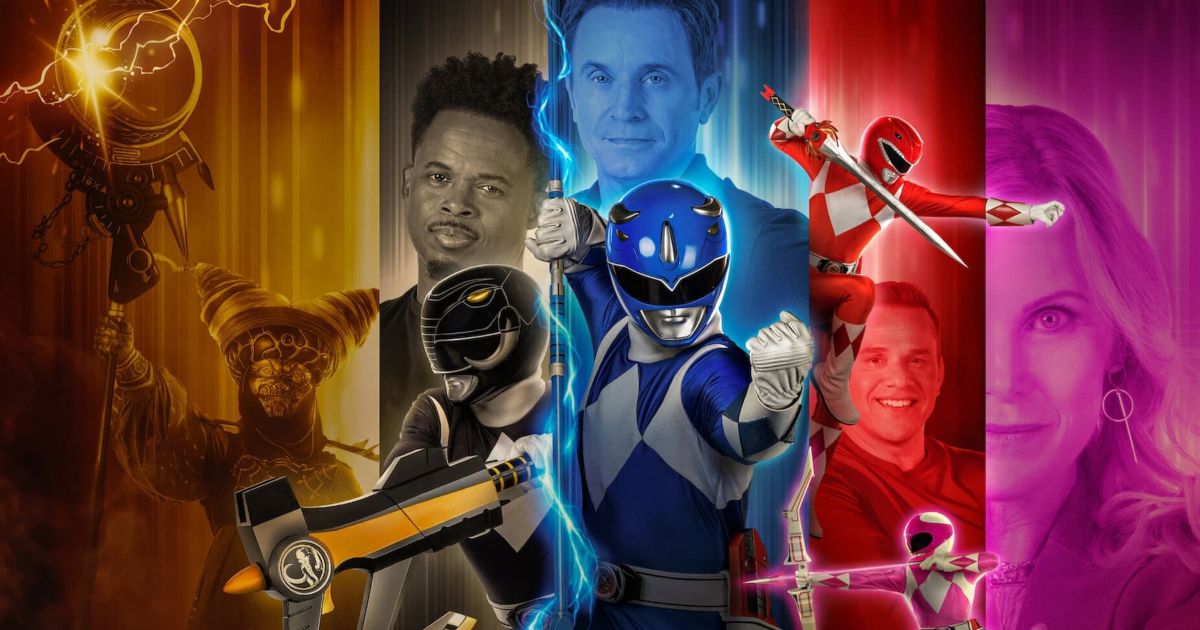 A childhood staple for many a grown adult, Mighty Morphin' Power Rangers: Once & Always is a nostalgic return to the original Power Rangers series most of us probably grew up with. Featuring the return of multiple generations of Rangers, including the original Black and Blue Rangers (Walter Emanuel Jones and David Yost, respectively), it tells a classic passing-of-the-torch story in a film that celebrates the enduring legacy of Power Rangers while also serving as an appropriate acknowledgment of the franchise's 30th anniversary.
Is it admittedly a little strange to see our old favorites indulge in excessive backflips and wooden acting? Sure, you could say that. But at the same time, there's something heartwarming about seeing the same actors like Amy Jo Johnson return with a similar enthusiasm they had for the original series.
Boston Strangler (Hulu)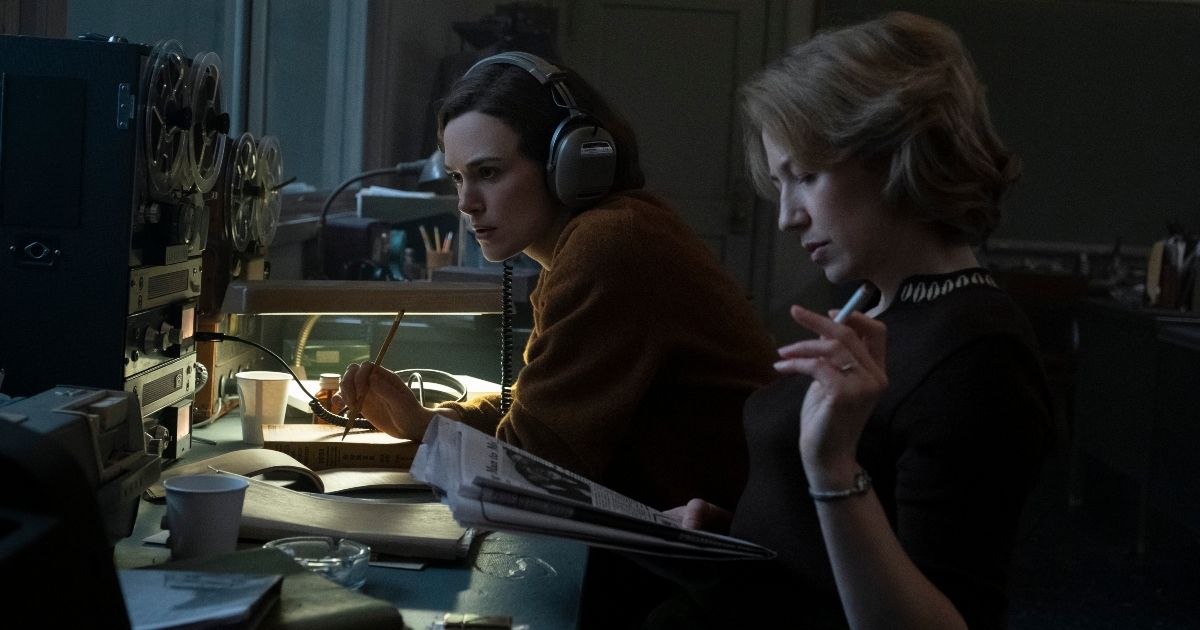 True crime's popularity has only ever gone up in recent years, and based on the success of Netflix's Dahmer, it's only natural that Hulu would throw its hat in the ring as well. Lo and behold, Boston Strangler is a 20th Century Studios film based on the real investigation conducted by reporting duo Loretta McLaughlin and Jean Cole.
The Boston Strangler is infamous for murdering 13 women throughout metropolitan Boston in the 1960s. While a name and face were eventually attached to the crimes, future evidence would suggest that he didn't act alone.
Starring Keira Knightley and Carrie Coon as McLaughlin and Cole, respectively, this true crime thriller will surely have you on the edge of your seat throughout its brisk runtime. It's a film that focuses less on the grime and gore of the case and more on the investigative side of it, taking a tasteful approach to tackling a prolific killer's crimes.
Blood (Hulu)
With a title like Blood, it's not exactly easy to tell where this horror flick is going. Underneath the title, however, is an intriguing film that examines how far a mother is willing to go to support her family. A nurse moves into a family farmhouse after a difficult separation, bringing her teenage daughter and youngest son along with her. When the family dog goes missing, only to attack the son shortly after returning, a dangerous disease infects the boy. Now faced with a life-threatening infection, only one thing seems to treat the boy's symptoms- blood consumption.
It's an interesting take on the vampire genre, one that places motherhood at the forefront with a compelling performance by both our troubled mother (Michelle Monaghan) and our blood-drinking boy (Finlay Wojtak-Hissong). Can this nurse discover whatever caused the initial infection and find a cure? You'll have to watch and find out yourself.
Flux Gourmet (Hulu)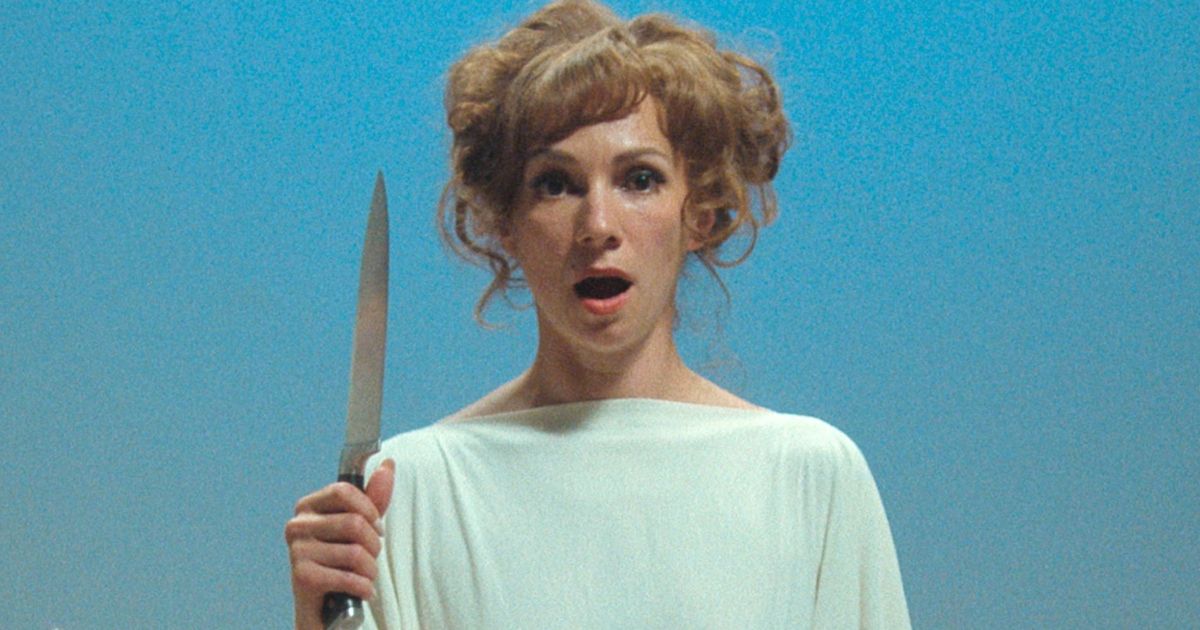 An intriguing film from director Peter Strickland (In Fabric), the intentionally silly and provocative Flux Gourmet is one of the more eclectic films currently streaming. That's not to say it's not worth your time, however.
At a culinary institute, a student collective finds themselves struggling in a variety of ways as they're embroiled in power struggles, performance rehearsals, and bizarre situations. It's easy to call unconventional movies weird for the sake of being weird, but there's a lot to unpack in Flux Gourmet that can entertain those with the stomach for it.
Quasi (Hulu)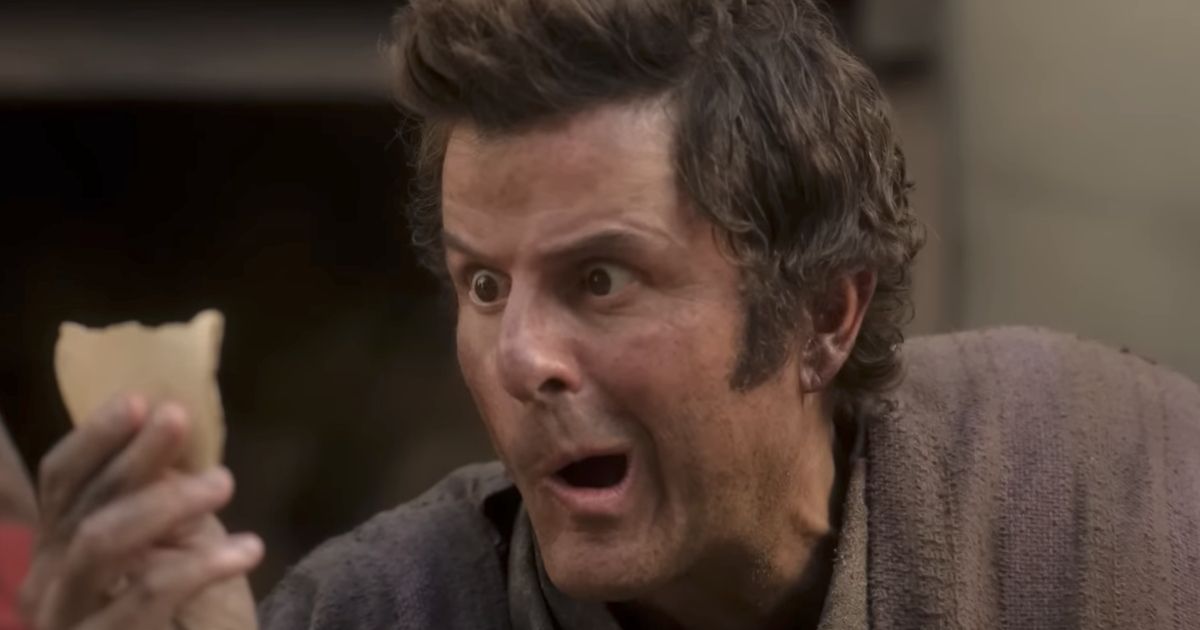 The latest film from the comedy troupe Broken Lizard, Quasi, takes our crass comedians to the past in a medieval adventure for the ages. "Quasi," aka Quasimoto, finds himself caught in the middle of a murderous feud between the king and the pope, all while he desperately searches for love in a world that rejects him.
Taking direct inspiration from Monty Python, multiple members from Broken Lizard play dual roles in the film, experimenting with their comedic formula in a setting they've never tackled before. Without spoiling any of the jokes, they knock it out of the park.
Door Mouse (Hulu)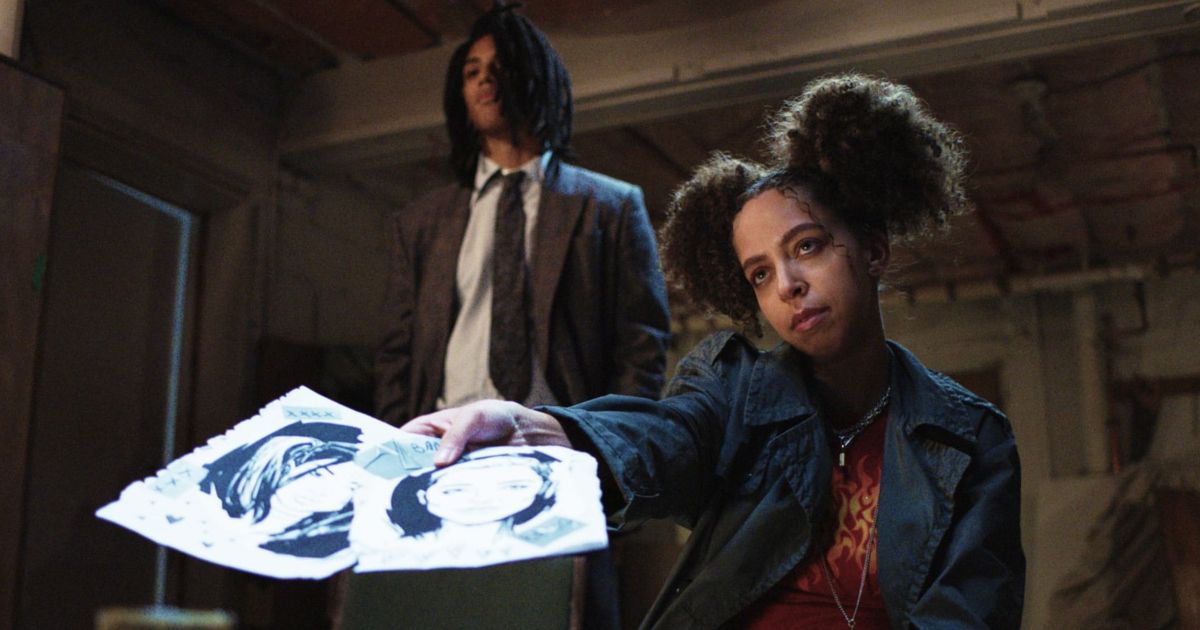 A visually striking neo-noir film, Door Mouse follows a professional dancer turned amateur detective as she struggles to find out what happened to her missing friend. Heavily inspired by graphic novels, especially as our protagonist dabbles in comic artwork, it's a throwback to the days of bitter coffee and unflinching cynicism found in classic noir films. While the film's budget is relatively modest, the utilization of stylized visuals inspired by comics more than makes up for it, creating the groundwork for future classics from director Avan Jogia.
Clock (Hulu)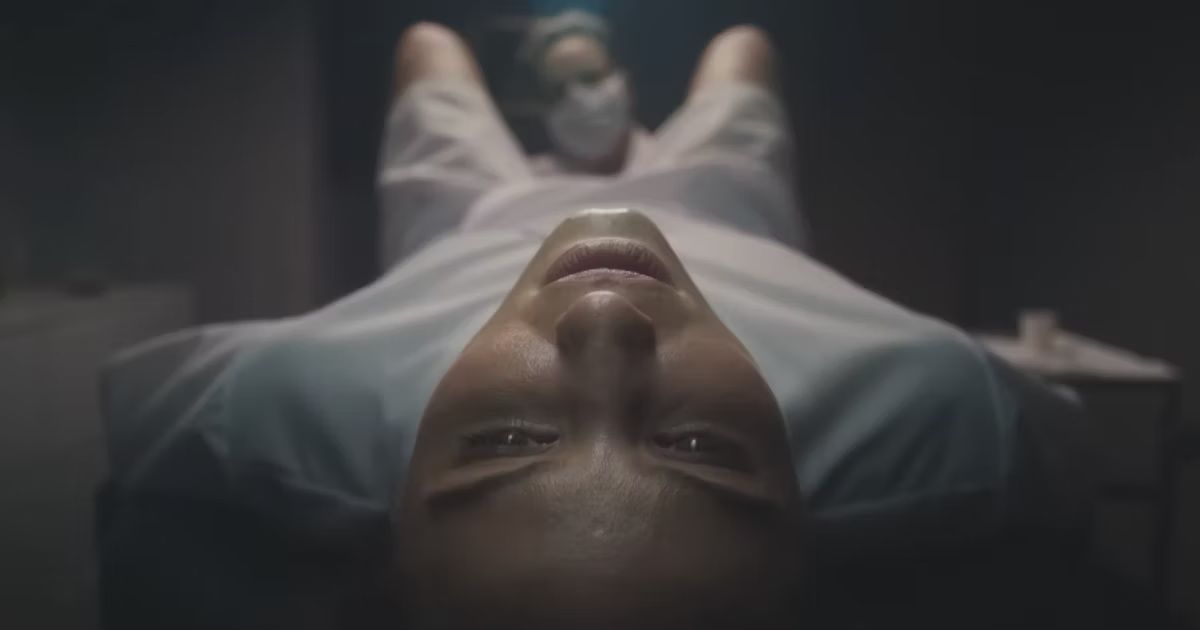 The Hulu exclusive horror flick Clock tackles a unique subject. In an age where more and more people debate whether they truly want to have children, what happens when a woman undergoes a procedure to "fix" her biological clock? Needless to say, the results aren't exactly what was expected.
Featuring Dianna Agron (Glee) alongside Melora Hardin (The Office), Clock is an intriguing psychological horror film that forces us to examine an increasingly prevalent question in a world that constantly pressures us to do the opposite.
Creed III (Prime Video)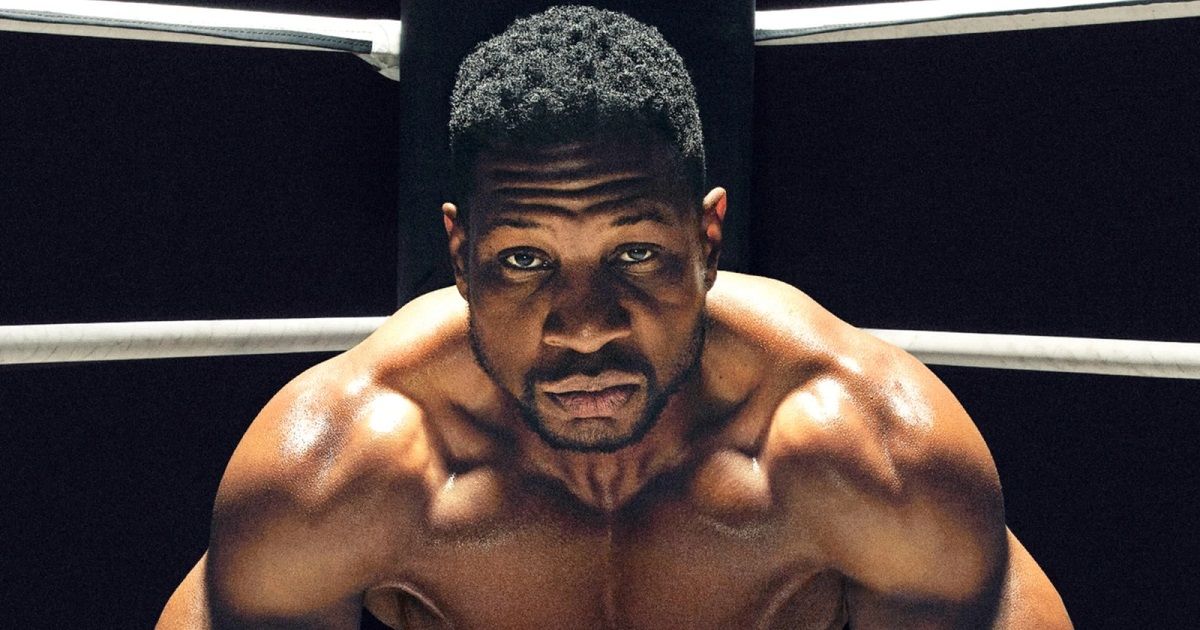 Adonis Creed is back for a third time in Creed III. Serving as the directorial debut of basketball legend Michael Jordan, Creed III continues the story of our titular boxer as he faces his most intimidating challenge yet. A childhood friend and boxing prodigy finds himself released from prison with nothing to lose and everything to gain. Will Creed be able to defeat his former protégé without the help of his longtime mentor?
Related: Creed III Los Angeles Premiere: A Star-Studded Night Celebrating Michael B. Jordan's Directorial Debut
That's right — Creed III is also notable for being the first film in the Rocky franchise to not feature Rocky Balboa himself, Sylvester Stallone, in an on-screen appearance. That's not to say that Michael Jordan and newcomer Jonathan Majors can't carry the film by themselves, however. In fact, some have argued that Creed III is the new peak of the series, making the film essential for both Creed fans and boxing enthusiasts.
Judy Blume Forever (Prime Video)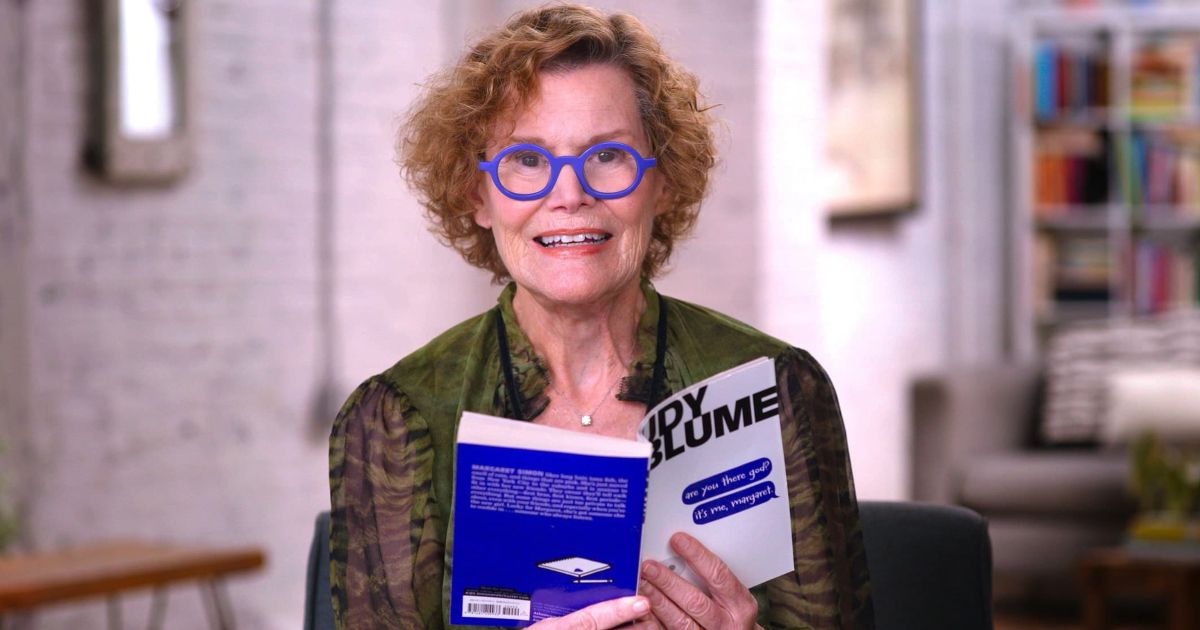 After a brand-new adaptation of Judy Blume's most popular work, Are You There God? It's Me, Margaret, succeeded in theaters, fans young and old will be delighted to check out a new documentary on Prime Video that chronicles the titular author's life and accomplishments in the form of Judy Blume Forever.
Straight from the mouth of Judy Blume herself, along with many creatives who have been impacted by her works, her life, and subsequent career will be examined for the positives it brought to pop culture and the handful of controversies she stirred up during her lifetime. It's the perfect companion piece to Are You There God? It's Me, Margaret.
Top Gun: Maverick (Prime Video & Paramount+)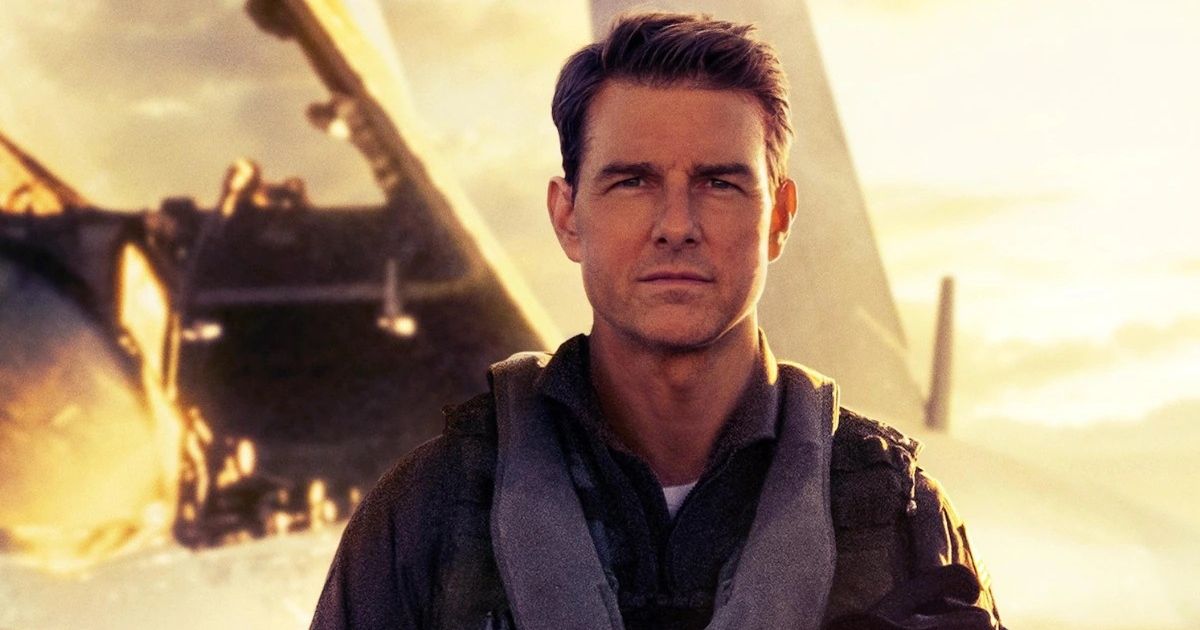 Legacy sequels are all the rage nowadays. If we're being blunt, they're usually bad. However, Top Gun: Maverick somehow surpassed all expectations in becoming not only Tom Cruise's highest-grossing film but one of the most critically acclaimed films of 2022 on top of it.
Cruise reprises his role as Maverick, a crack-shot pilot tasked with bringing a new generation on a dangerous mission while confronting his own personal struggles. A rare example of a sequel surpassing the original in just about every way, Top Gun: Maverick rightfully earned its stripes during its lengthy theatrical run. But now, you can watch it from the comfort of your home.
Nope (Prime Video)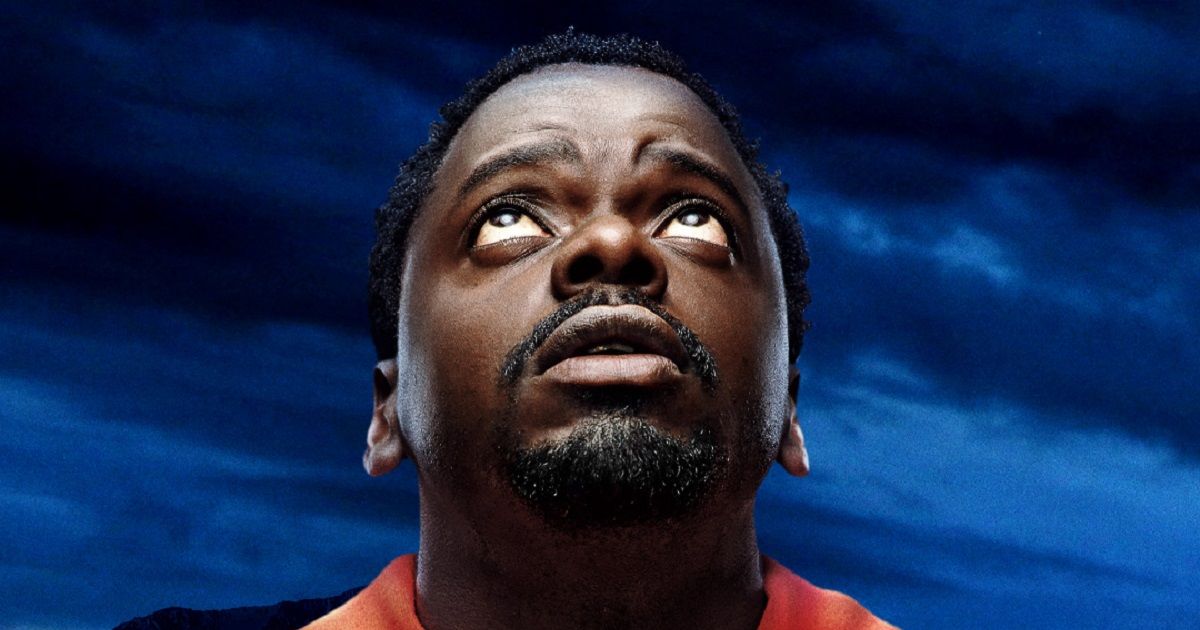 The latest thriller from the mind of Jordan Peele (Get Out, Us), Nope is the acclaimed director's first foray into science fiction. A pair of siblings in the American Southwest discover the presence of something beyond human understanding, and they find themselves desperate to prove its existence.
It's a deviation from the practical horror of Peele's previous films, with more than triple the budget originally allocated to Us. Fans of Peele's work have already likely seen Nope multiple times over by now, but if you still haven't gotten a chance, now is a perfect opportunity to do so.
Bros (Prime Video)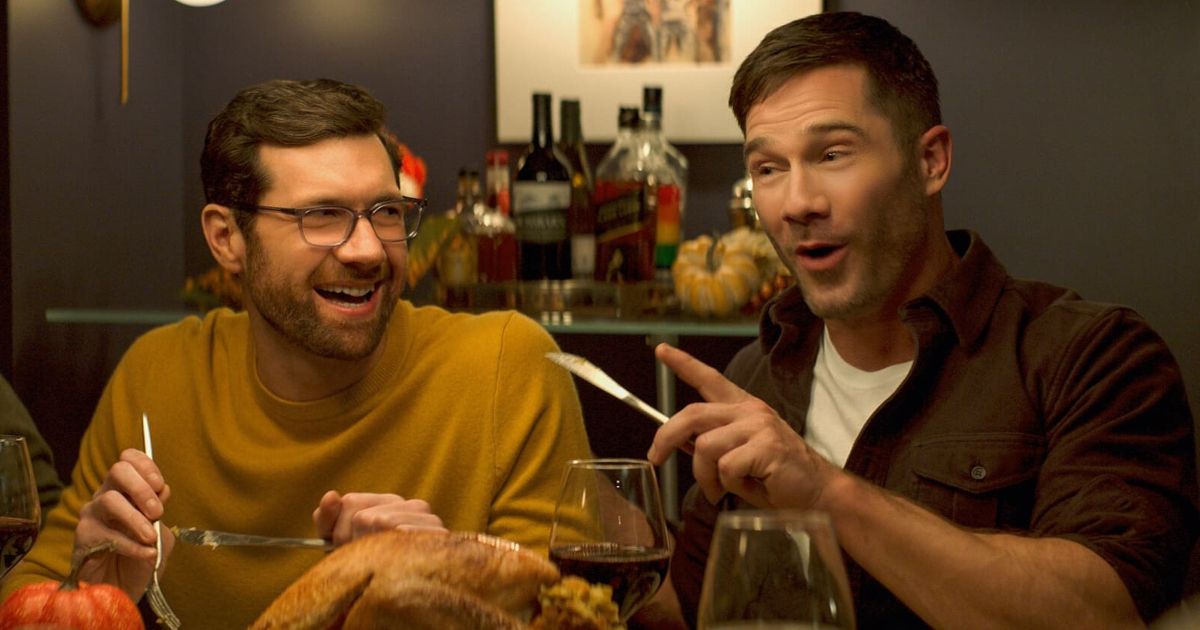 Bros is a relatively straightforward romantic comedy with an equally practical premise: when two men that can't commit to a relationship opt to get together, will it lead to what they ultimately desire?
Featuring a rare lead role performance from Billy Eichner (The Lion King 2019) and Luke Macfarlane (Kinsey), Bros is an inclusive comedy from the mind of Nicholas Stoller, whose prior work includes the hilariously crass Forgetting Sarah Marshall and Neighbors. Suffice it to say if you enjoy that brand of humor, Bros is an easy recommendation.
Jackass Forever (Prime Video & Paramount+)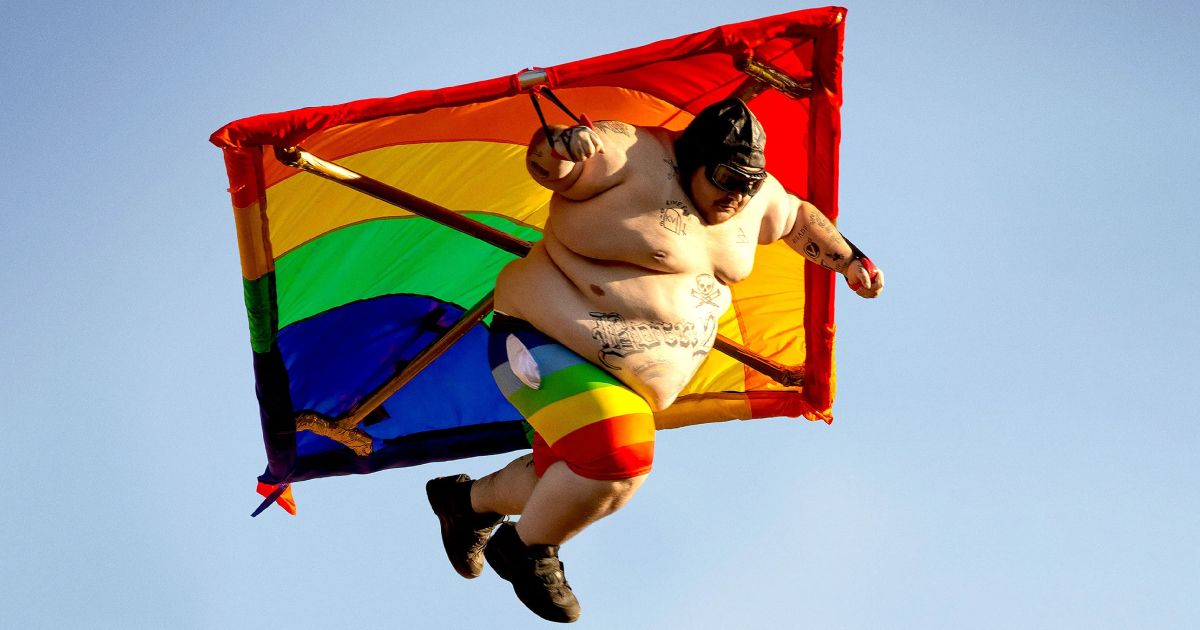 The Jackass boys are at it yet again. Lovingly titled Jackass Forever, this fourth film in the crude prank series introduces many new changes to shake things up. New cast members in the form of Zach Holmes and Jasper Dolphin take on hilariously over-the-top stunts, old favorites return for classic pranks, and multiple hospital visits punctuate what some consider to be the best film in the entire Jackass series. It's also notable for being the first film in the series without an appearance by Bam Margera or Ryan Dunn.
Related: Explained: Is Jackass Female Gaze Cinema?
Reggie (Prime Video)
If all you know about baseball is peanuts and cracker jacks, Reggie may be the film for you. A film about the titular Reggie Jackson, this Prime exclusive documentary features the baseball legend himself as he discusses the impact of his legacy, how he set the bar for other athletes to follow in his wake, and how the color of his skin impacted how he was perceived in spite of his successes. Derek Jeter, Julius Erving, and Hank Aaron also make appearances throughout, along with archival footage detailing some of Jackson's triumphant feats.
While some feel it may go on a bit too long, it's worth it to see one of baseball's greats speak in great detail about his experiences in the sport. However, if you expect him to recall the time he tried to kill the late Queen Elizabeth in The Naked Gun, you may be slightly disappointed.
The Northman (Prime Video)
Robert Eggers and period pieces go hand-in-hand. Straight off the monumental critical success of The Lighthouse, Eggers returns with a grandiose Norse thriller in the form of The Northman. A departure from his previously isolated and subdued works, The Northman features Alexander Skarsgård, Nicole Kidman, Anna Taylor-Joy, and even Icelandic musician Bjork in a story loosely inspired by Norse mythology.
Based on the legendary character of Amleth, our eponymous heir to the throne finds himself ousted from his homeland after his father is murdered, and his uncle assumes the throne. Swearing vengeance, an adult Amleth finds himself on a nihilistic journey through mind-blowing landscapes, primal combat, and a fascinating melding of both religious and fantasy elements in its unforgiving world.
Avatar: The Way of Water (Max & Disney+)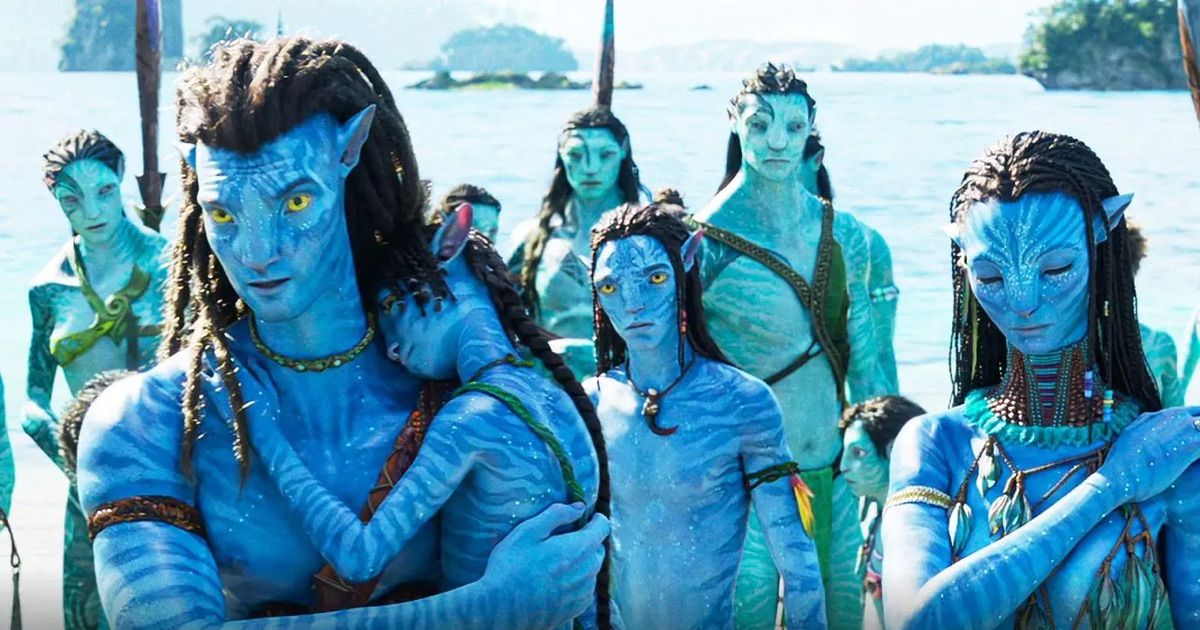 The long-awaited sequel to Avatar, Avatar: The Way of Water, is finally streaming. Due to contractual shenanigans, you're now able to watch Avatar: The Way of Water on either Max or Disney+. Coming a whopping 13 years after the original Avatar film, this sequel appropriately picks up more than a decade after the events of Avatar.
Jake Sully, having acclimated to his new life among the Na'vi, now lives happily with his newfound family. But the sudden return of the RDA to colonize Pandora threatens the sanctity of life on the planet. If you enjoyed the breathtaking visual effects of the first Avatar film, you're in luck, but the plot and emotionality is even richer. Somehow, someway, this film arguably outdoes its predecessor in nearly every single way. Better to catch this sooner rather than later, as a third film is already set to release in December 2024.
Reality (Max)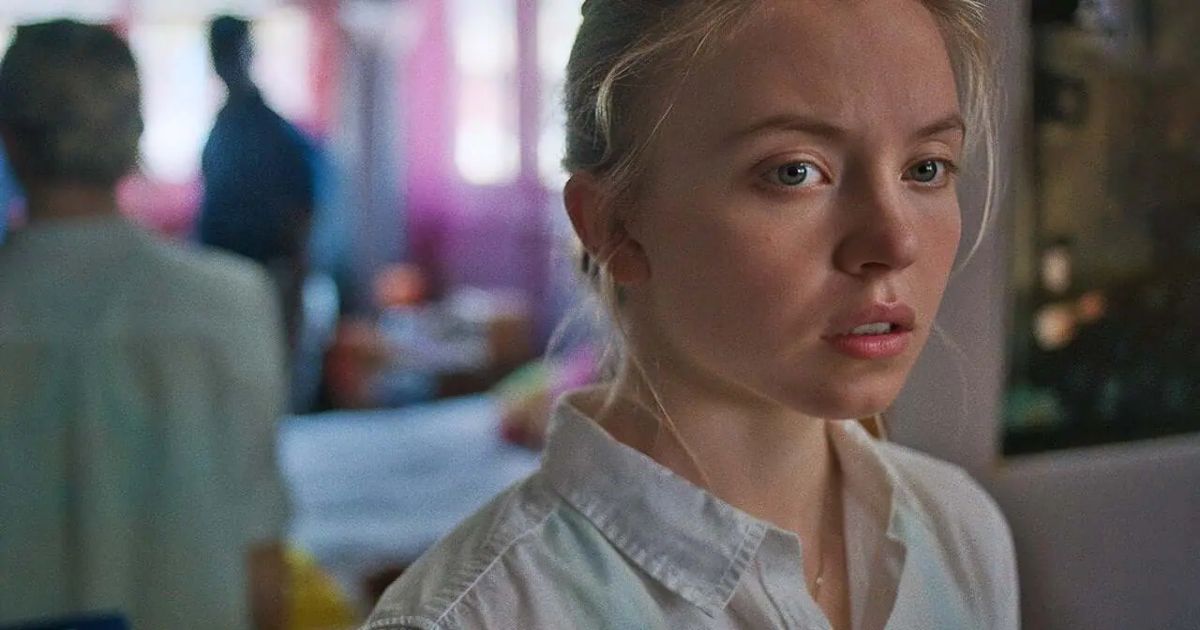 Loose government documents continue to be all the rage in the news cycle recently, and if the recent HBO film Reality is anything to go by, it'll continue to be this way for a good while longer. Debuting to critical acclaim, Reality is a drama film based on the real interrogation of Reality Winner, a former NSA translator charged with violating the Espionage Act. She did so through the unauthorized release of government documents that gave credence to Russian interference in the 2016 presidential election.
An intimate bundle of tension that slowly ratchets the suspense further and further, Reality is an intriguing film that takes heavy inspiration from the real-life interrogation transcripts. It almost borders on being a documentary at points, highlighting an interesting story that no doubt played a role in the current American political discourse.
Those Who Wish Me Dead (Max)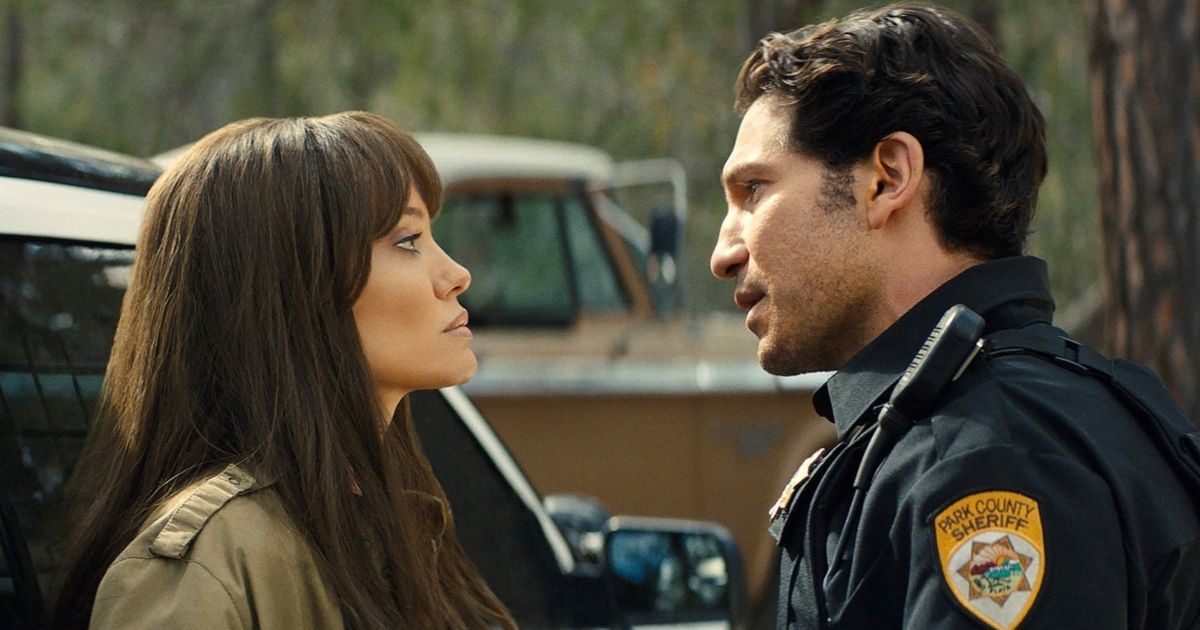 Returning to the director's chair after Wind River, Taylor Sheridan's Those Who Wish Me Dead is a modern-day thriller that does a lot with a relatively simple premise. After witnessing the murder of his father, a young boy finds himself in the protection of a survival expert as a pair of assassins aim to eliminate him as a witness.
Related: How Taylor Sheridan Became Hollywood's Top Talent
Featuring some star power in the form of Angelina Jolie, Jon Berenthal, Nicholas Hault, and Tyler Perry, Those Who Wish Me Dead is an intense chase in the woodlands of Montana, punctuated with the involvement of a growing forest fire that only makes things even more viscerally thrilling. At an even 100 minutes, it's the perfect attention-getter for a dull night at home.
This Place Rules (Max)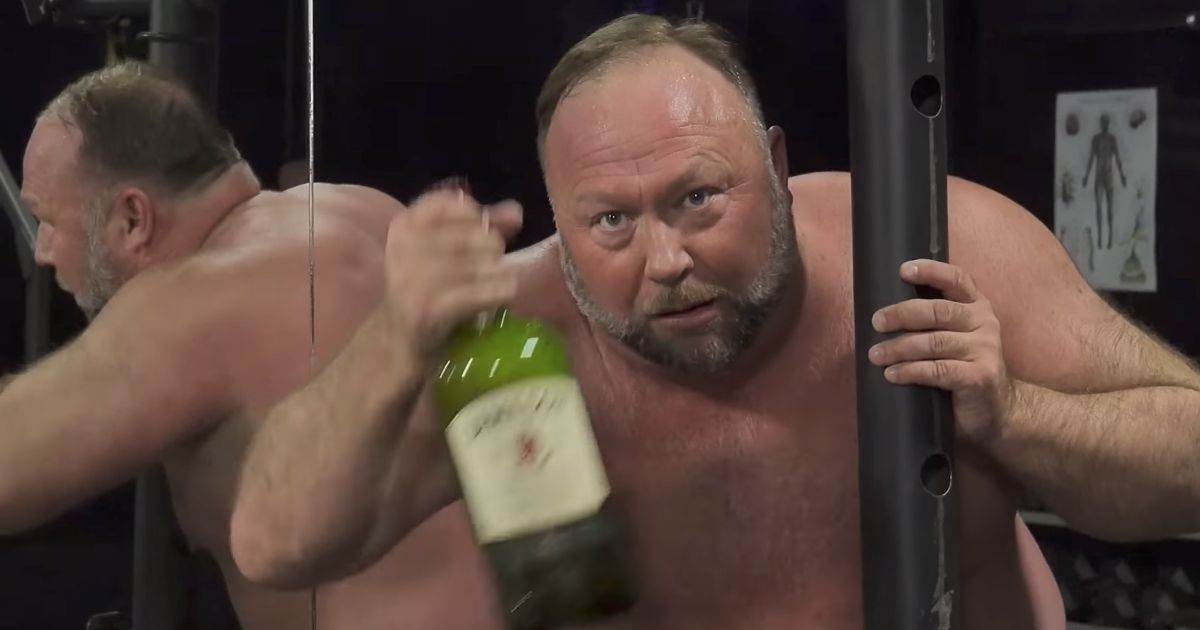 With US elections rearing their heads again, it may be worth revisiting a compelling documentary assembled by a viral internet personality. This Place Rules isn't a documentary detailing the events of January 6, 2021. Rather, it features Andrew Callaghan traveling across the United States in the months leading up to the tumultuous event, exploring the mindsets of fringe populations that may have led to what transpired on that faithful day. Along the way, dramatic interviews with controversial figures — including the infamous conspiracy theorist Alex Jones — and occasionally comedic setbacks punctuate a bizarre portrait of a polarized nation.
While Callaghan has since been disgraced for his conduct with women and largely cancelled, there's no denying the hypnotic, train wreck quality of the interviews and footage found in the democracy-debunking This Place Rules. Produced by A24 and Abso Lutely Productions (The Eric Andre Show, Nathan For You), this eclectic documentary is perfect if you're looking for a unique take on a controversial subject.
Elvis (Max)
At some point, there'll be a biopic for just about every prominent figure in history. Thankfully, 2022's Elvis is a particularly prominent character off the list. Featuring Austin Butler donning the iconic blue suede shoes, Elvis comes to us from the director of 2013's The Great Gatsby, Baz Luhrmann, as he melds contemporary soundscapes and period-appropriate visuals in a flashy tribute to, fittingly enough, one of the flashiest celebrities in history.
Even those who felt negatively about the film overall can't help but agree that Austin Butler is absolutely phenomenal, melding into the character of Elvis as if the man had never really gone away. Suffice it to say, those who enjoyed Baz Luhrmann's Moulin Rouge or the aforementioned Great Gatsby ought to give Elvis a quick viewing.
All the Beauty and the Bloodshed (Max)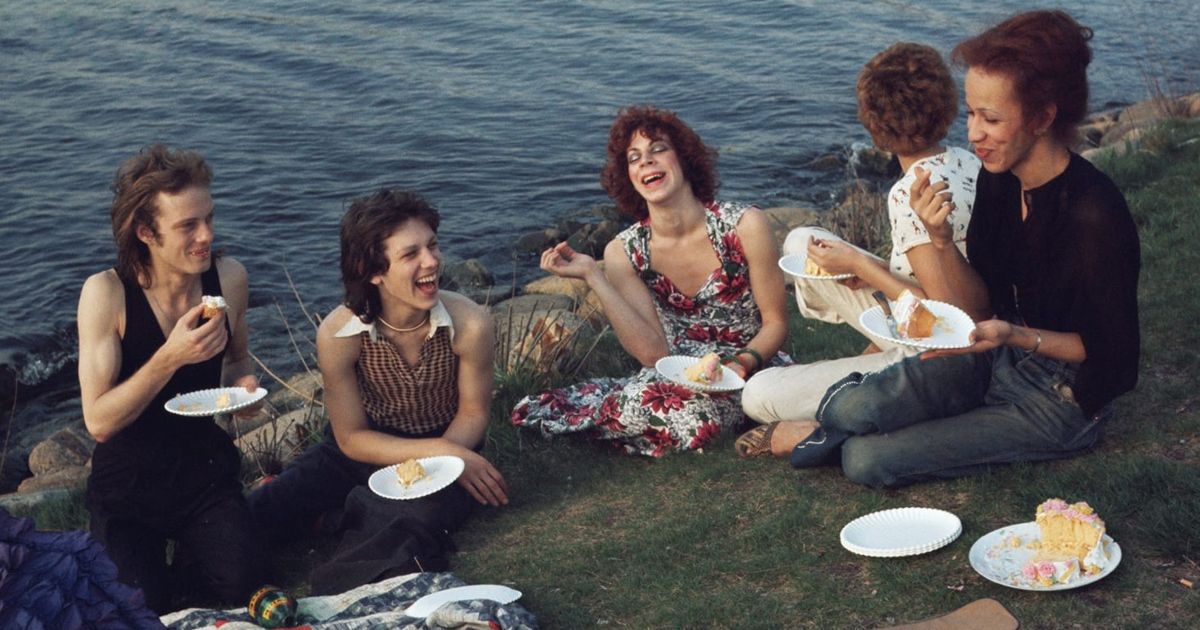 The aftermath of the opioid epidemic continues to ravage not just the United States but the world as a whole. Who else would be better to cover it than Nan Goldin? Her coverage of both the opioid epidemic and the related Sackler family are shown in great detail in All the Beauty and the Bloodshed.
Directly affected by opioid addiction herself, Goldin's efforts to hold the Sacklers accountable is told over seven distinct chapters, featuring narration by Goldin in addition to archival footage and her contemporary work with the advocacy group P.A.I.N. (Prescription Addiction Intervention Now).
Moonage Daydream (Max)
Moonage Daydream, named after the titular David Bowie song, is a documentary about — you guessed it — David Bowie. The enigmatic artist remains a staple of many people's vast music libraries and playlists. Seeing as this is the first film formally approved by Bowie's estate, it's a sign that it's a little different compared to other documentaries.
Taking place over Bowie's entire career, unseen archival footage and artistic montages capture the life of Bowie throughout the ups and downs of his professional escapades while also highlighting his artistic influences and his works outside the realm of music. All in all, Moonage Daydream is essential viewing for any Bowie fan.
In conclusion, this film has captivated audiences with its mesmerizing storytelling, compelling performances, and stunning visuals. It has transported us to worlds both familiar and unknown, evoking a range of emotions that have left a lasting impact. The director's artistic vision and the collaborative efforts of the cast and crew have brought this story to life in a truly extraordinary way. From the gripping plot twists to the heartfelt moments of connection, this film has reminded us of the power of cinema to inspire, entertain, and provoke thought.
Whether you're a fan of the genre or simply a lover of great storytelling , this film is not to be missed. It's a testament to the magic of filmmaking and serves as a reminder of the profound impact that movies can have on our lives. So grab your popcorn, sit back, and immerse yourself in this cinematic masterpiece.