Michael K. Williams was a respected and dynamic actor who captivated audiences with compelling roles in hit shows like The Wire and Boardwalk Empire. The performer was first discovered by Tupac Shakur after seeing his Polaroid during the production of his 1996 film Bullet, with the late rapper ultimately casting him in the crime drama. Williams would go on to nab arguably his most iconic and revered role of his career in 2002 when he portrayed stick-up man Omar Little in the critically-acclaimed HBO series The Wire; his performance as the legendary Baltimore criminal was lauded as "arguably the show's single greatest achievement," and has been named by Barack Obama as the president's favorite TV character.
Williams would find further success on both the big and small screen, starring in outstanding television shows like Boardwalk Empire, The Night Of, and Hap and Leonard while also appearing in revered films such as 12 Years a Slave and Bessie. The beloved actor was praised for his endearing nature and charisma, and engrossing persona both in real life and on camera, and was frequently touted as a beautiful soul.
Update June 20, 2023: This article has been updated with every more incredible performances from the late great Michael K. Williams.
Williams tragically passed away at 54 in 2021 after a lifelong battle with drugs. His legacy will live on through his unforgettable characters and outstanding contributions to the entertainment industry, including his recently released final performance in the excellent movie Breaking. These are some of Michael K. Williams' best performances.
12
Hap and Leonard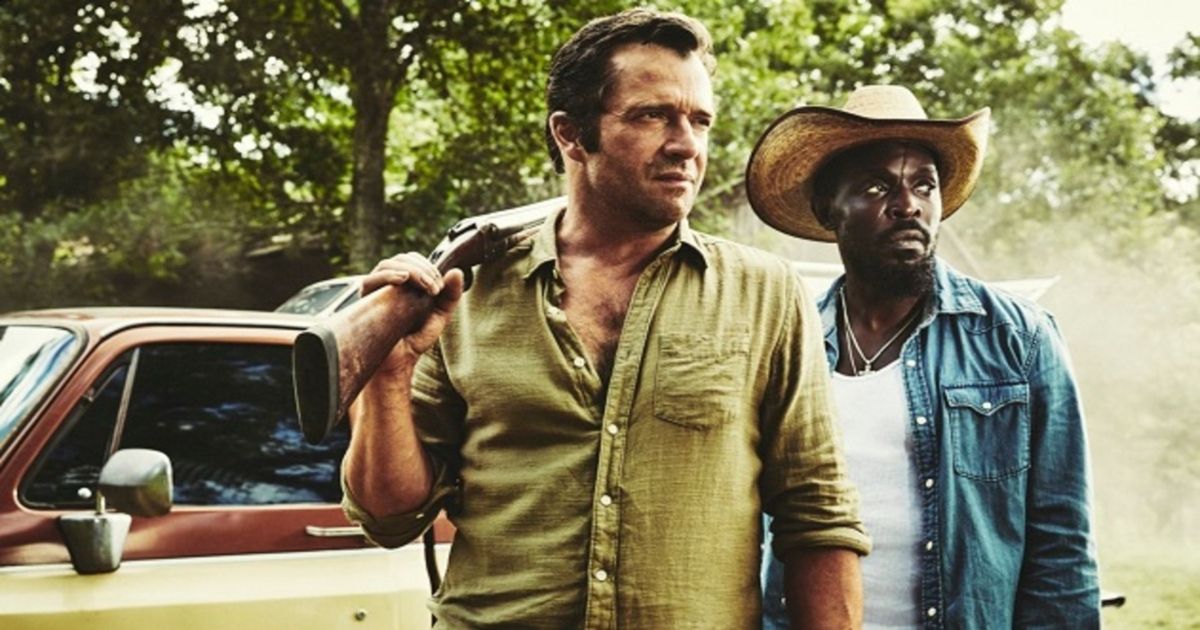 Based on the novels of the same name by Joe R. Lansdale, the 2016 drama series Hap and Leonard follows the two titular mismatched pals as they embark on a wild treasure-seeking adventure in the Deep South in the 1980s. Michael K. Williams appears as Leonard Pine, the short-fused, gay Vietnam vet, and best friend to the white working-class laborer Hap Collins, with the absorbing program chronicling the private investigator duo's dangerous and colorful cases.
Hap and Leonard ran for three lauded seasons, and Lansdale himself was thrilled with the adaptation, having once said, "I was so pleased. You're always worried about it, giving up your characters to some extent. But when they told me it was Michael K. Williams and James Purefoy and Christina Hendricks and Bill Sage, all actors I knew, I said, 'Man, I'm in good hands.'"
11
RoboCop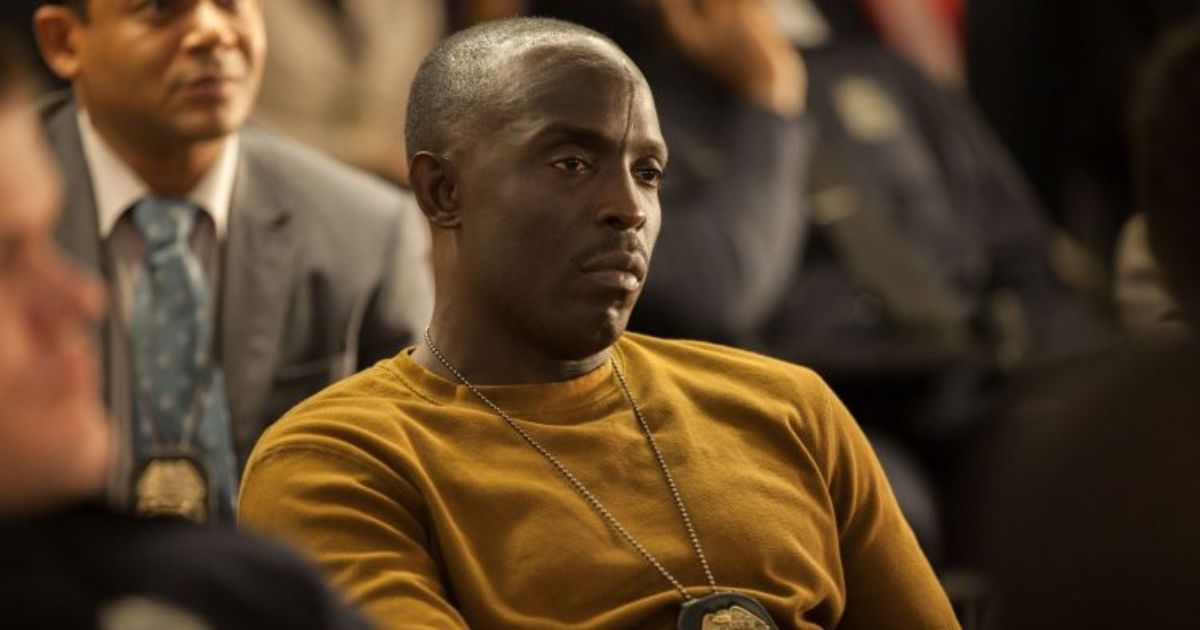 Touting a star-studded ensemble cast led by Joel Kinnaman, Gary Oldman, Michael Keaton, and Samuel L. Jackson, José Padilha's 2014 remake of the '80 sci-fi classic RoboCop features Kinnaman as detective Alex Murphy, who is transformed into a crime-fighting cyborg officer after being involved in a car explosion that left him critically wounded. Murphy struggles with his new existence as both man and machine and the urges that come with both as he becomes the face of OmniCorp and the latest robot technology.
Michael K. Williams appears as Murphy's best friend and partner, Officer Jack Lewis, who watches out for his pal while also being suspicious of OmniCorp and its intentions; the actor brought his trademark charisma and depth to the role, once again proving he could masterfully take on any genre. RoboCop ended up earning a mixed-bag response from critics and audiences, but the cast's performances and its thrilling action sequences and overall style garnered praise.
10
The Public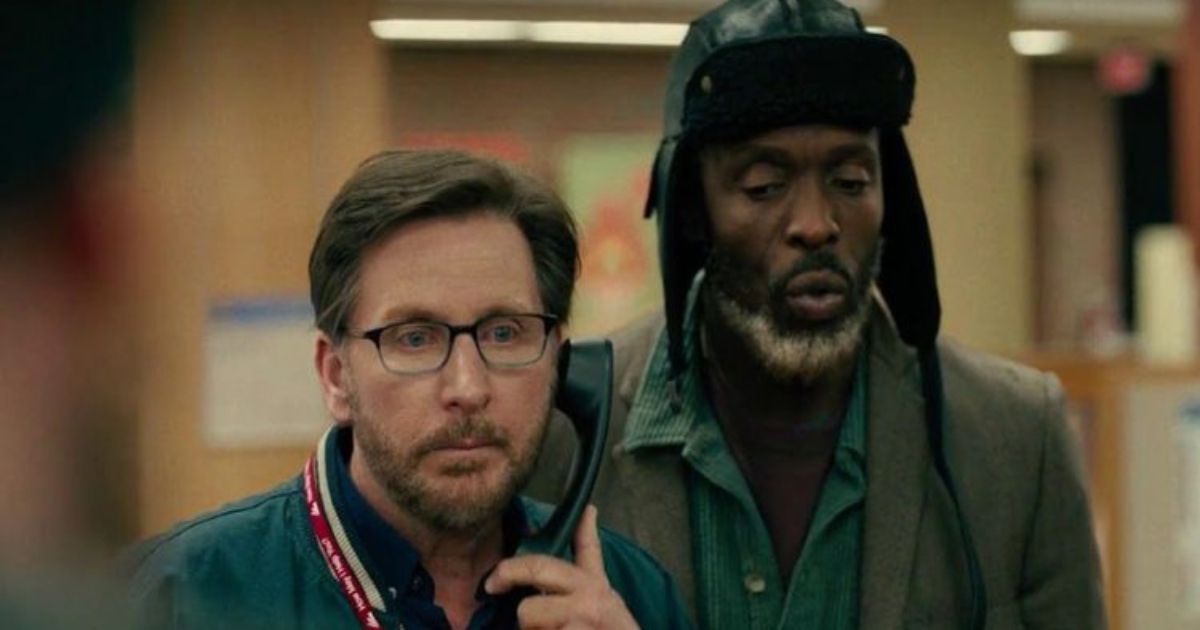 Emilio Estevez directed and starred in the thought-provoking 2018 drama The Public, telling the story of a group of homeless people who seek refuge in a public library to escape a harsh cold front that hits Cincinnati, inadvertently sparking a tense police standoff when they refuse to vacate. Williams portrays the ringleader of the Occupy sit-in, Jackson, who takes a stand against the authorities while going to bat for his fellow displaced individuals despite the mounting pushback by the police.
Estevez's character Stuart Goodson is a librarian caught in the crossfire who sets out to play peacekeeper and advocate for the group alongside Jackson. The Public tackles many heavy issues, including homelessness, social advocacy, and the mental health crisis, and Estevez does a good job at utilizing his talented cast and delivering his message without coming off as preachy.
9
Inherent Vice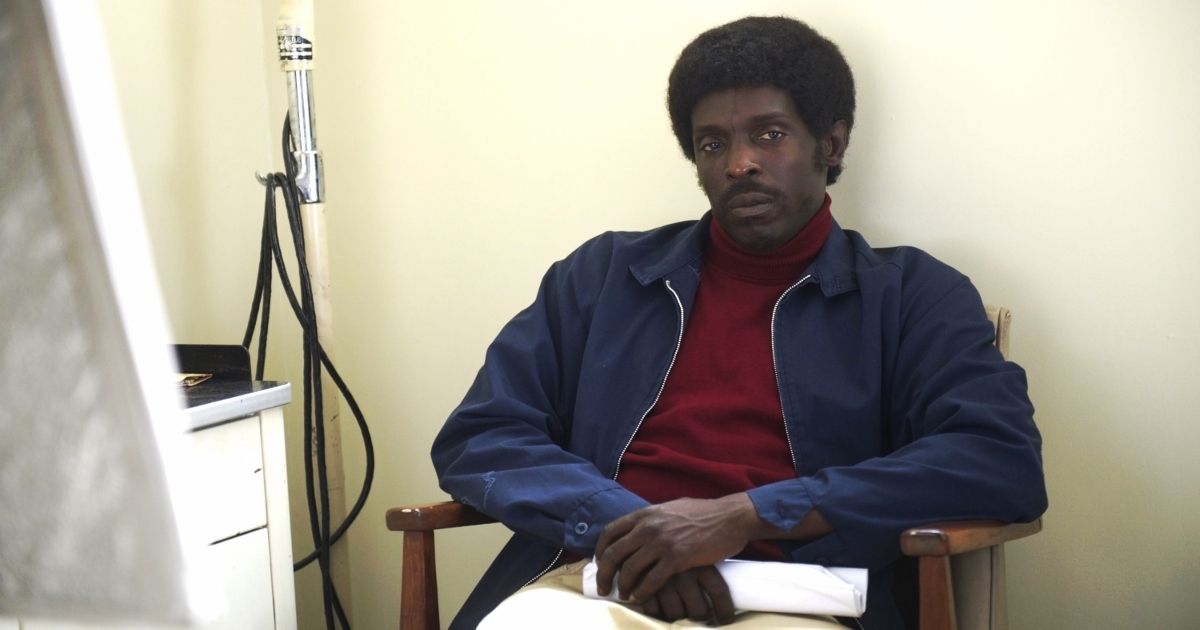 Master storyteller Paul Thomas Anderson directed the 2014 neo-noir mystery comedy Inherent Vice, a star-studded picture featuring actors like Joaquin Phoenix, Josh Brolin, and Reese Witherspoon that centers on California hippie and marijuana-loving private investigator Larry "Doc" Sportello as he finds himself wrapped up in the Los Angeles underworld while working three interrelated cases.
Michael K. Williams showcased his often underrated comedic side as Tariq Khalil, the fictional head of the Black Guerilla Family who crosses paths with Doc as he works the case. Inherent Vice went on to be nominated for two Academy Awards, with many critics declaring it has the makings to become a cult film.
8
Breaking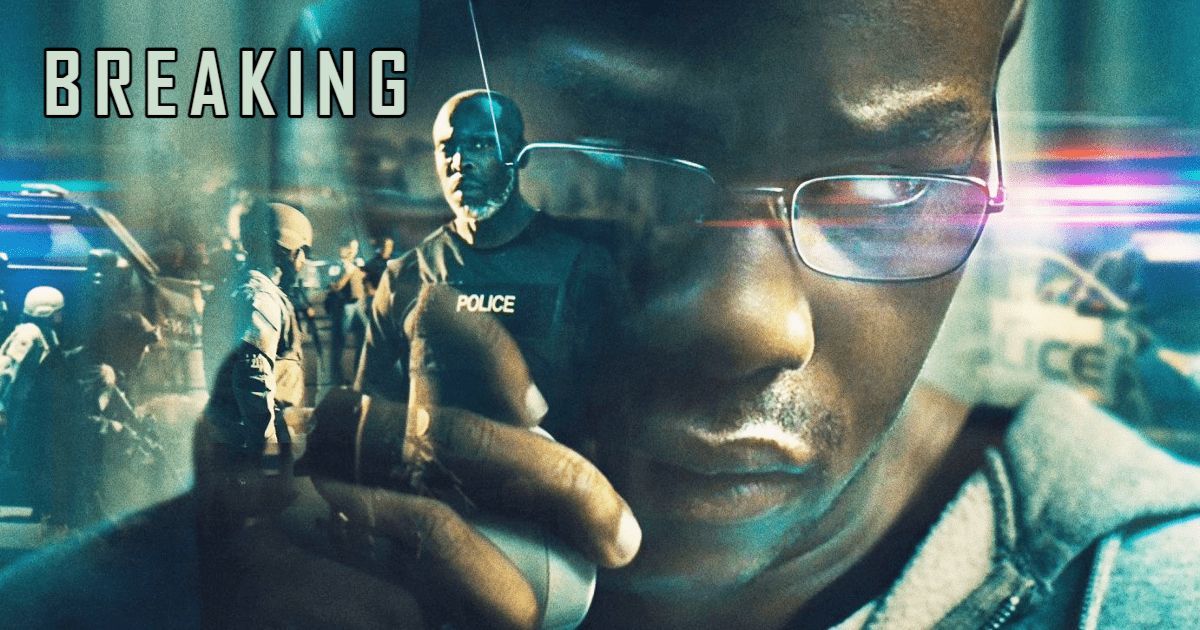 Posthumously released after his tragic death the year prior, the 2022 thriller drama Breaking stars John Boyega as a respected Marine Corps vet who ends up robbing a bank in hopes of achieving financial stability and providing for his young daughter after being turned away from Veterans Affairs. The poignant picture is based on the true story of Lance Corporal Brian Easley, who walked into a Wells Fargo bank in 2017 after failing to receive his crucial check from the V.A and held up the establishment out of desperation; he was shot and killed by police later that day.
Boyega was phenomenal as the anguished Easley, with Williams appearing as hostage negotiator Eli Bernard in one of his final on-screen roles, with the officer attempting to help the situation come to a peaceful conclusion while his white fellow policemen care about wrapping it up quickly and quietly. Shadow and Act singled out Williams' riveting performance, writing that he "shines with material that isn't fully fleshed out, showing his ability to pull emotion out of anything and imbue his character with the empathy and understanding only he could."
7
12 Years a Slave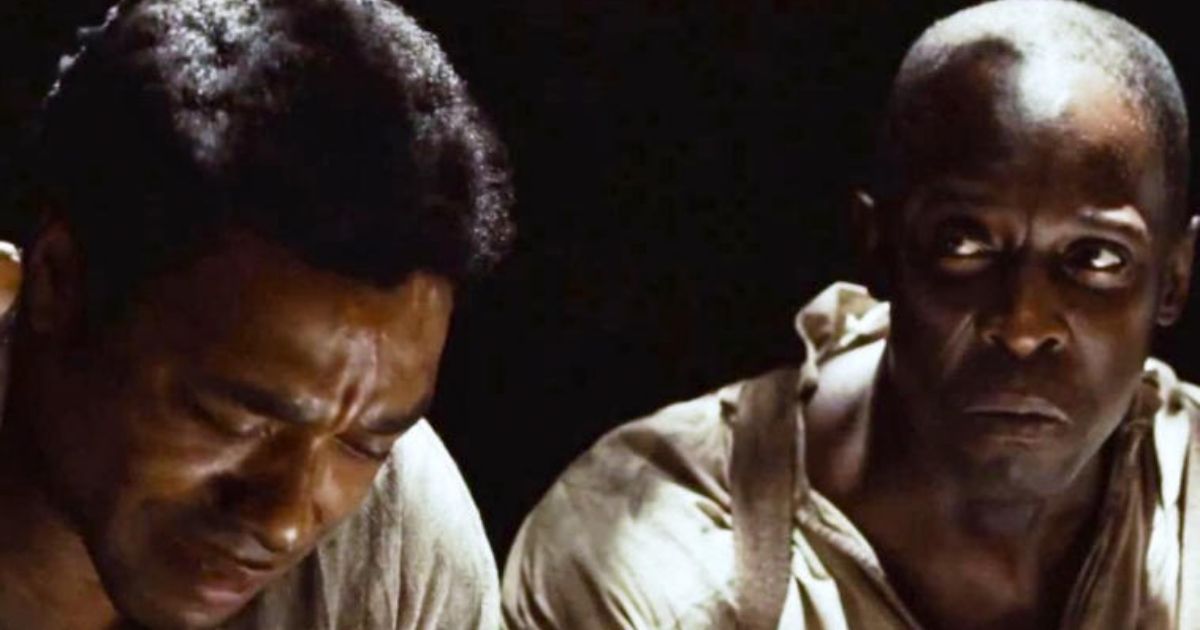 Steve McQueen directed the Oscar-winning 2013 biographical drama 12 Years a Slave, which recounts the life of abolitionist and author Solomon Northrup, a free African-American man who was abducted and sold into slavery in 1841 and forced to work on plantations in Louisiana.
Related: Here's Every Movie Steve McQueen Had Directed, Ranked
The harrowing picture is based on Northrup's memoir and stars Chiwetel Ejiofor as the historical figure, chronicling his years of enslavement and eventual release and freedom in 1953. Williams appears in a small but powerful role in the drama, portraying the beaten-down fellow slave Robert, a man who teaches Northrup how to maneuver the plantation and whose strength and determination to escape captivity inspires him not to lose hope.
6
Lovecraft Country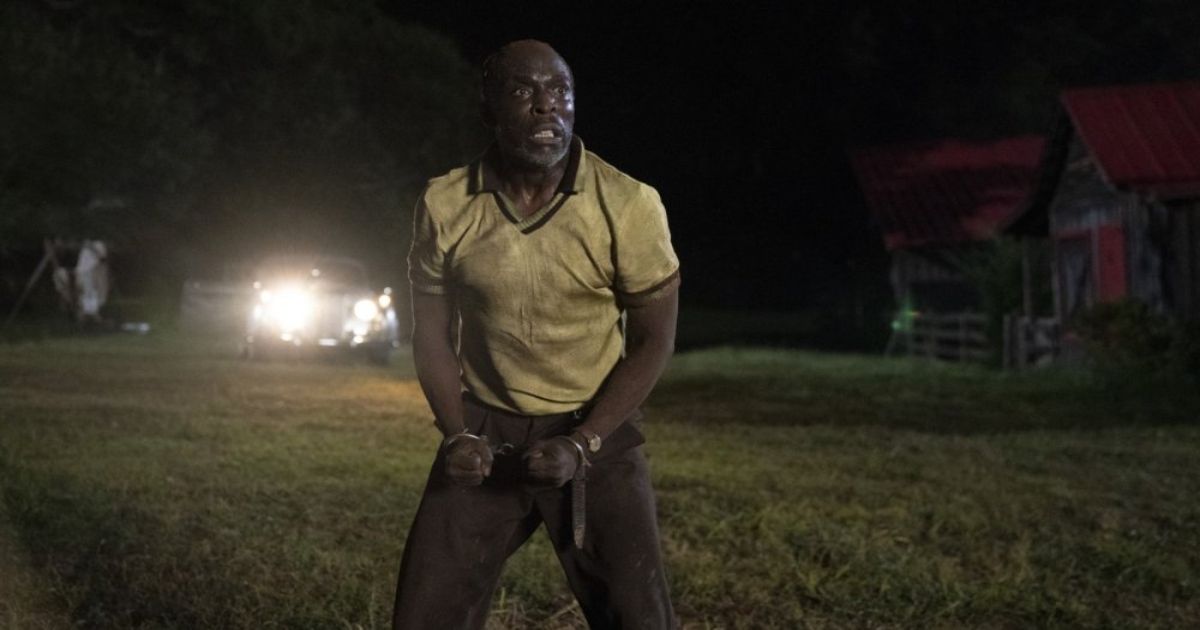 The 2020 HBO horror drama series Lovecraft Country is adapted from the Matt Ruff novel and takes place in 1950s Jim Crow America, following Atticus "Tic" Freeman as he sets out on a risky road trip in search of his missing father, Montrose; on his journey, Atticus and his friend Leti and uncle George are subjected to violent racism and frightening monsters. Williams joins Jonathan Majors and Jurnee Smollett in the riveting show, playing the aforementioned Montrose, Atticus' hard-headed and opinionated father who previously survived the Tulsa Massacre.
On embodying the character, the actor told People, "He comes from such a broken place. I just had to find my own pain and my own trauma, which was a very painful experience for me. All the generational pain that had been passed down through my own personal experiences, I had to dig deep down in that for Montrose."
5
The Night Of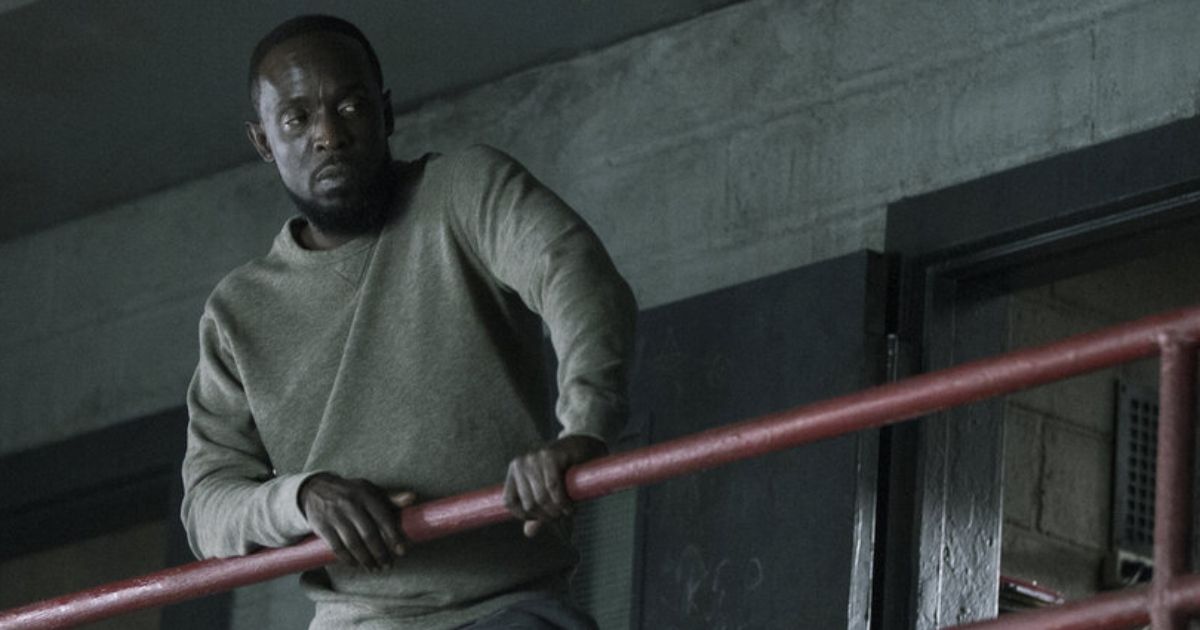 The 2018 crime drama miniseries The Night Of chronicles the gripping murder trial of Pakistani-American college student Nasir "Naz" Khan, who, after a wild night of partying in New York City, is accused of killing a mysterious woman he met while on the town. When Naz is sent to Riker Island to await his trial, he is taken under the wing of Freddy Knight (Williams), a dangerous and highly-influential prisoner who was the head of a New York gang and who exerts immense power over his fellow inmates. Williams' performance as the intimidating yet multidimensional Knight was praised by critics and fans alike, with the actor nabbing a Primetime Emmy Award nomination for his commanding portrayal of the alpha male.
4
When They See Us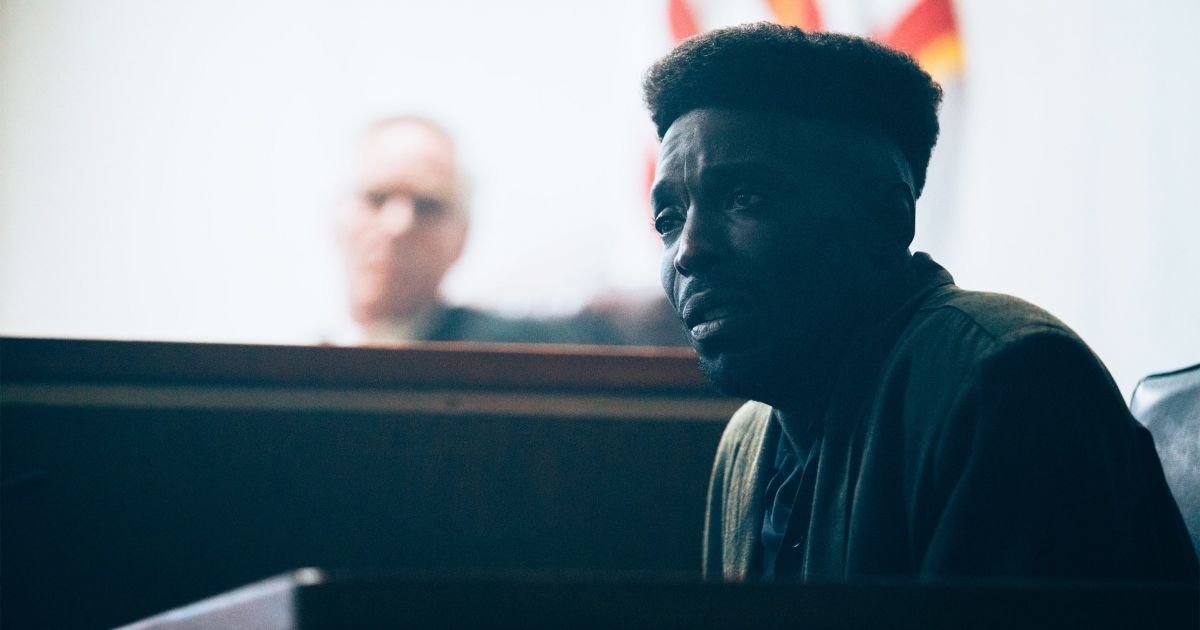 With an exceptional ensemble cast including Michael K. Williams, Blair Underwood, and Vera Farmiga, the 2019 crime drama miniseries When They See Us chronicles the events surrounding the 1989 Central Park jogger case, in which five juvenile males of color were falsely accused of raping a white woman and were prosecuted for the assault.
The show explores how the young men's lives (known as the Central Park Five) and their families were forever altered by their unjust treatment, with Williams portraying Bobby McCray, the frustrated father of the wrongfully accused Antron McCray. Williams brilliantly embodied the desperate parent and his heartrending plight (and earned another Emmy nod) as he advocated for the freedom of his son but made a tragic mistake by encouraging Antron to sign a false confession.
3
Bessie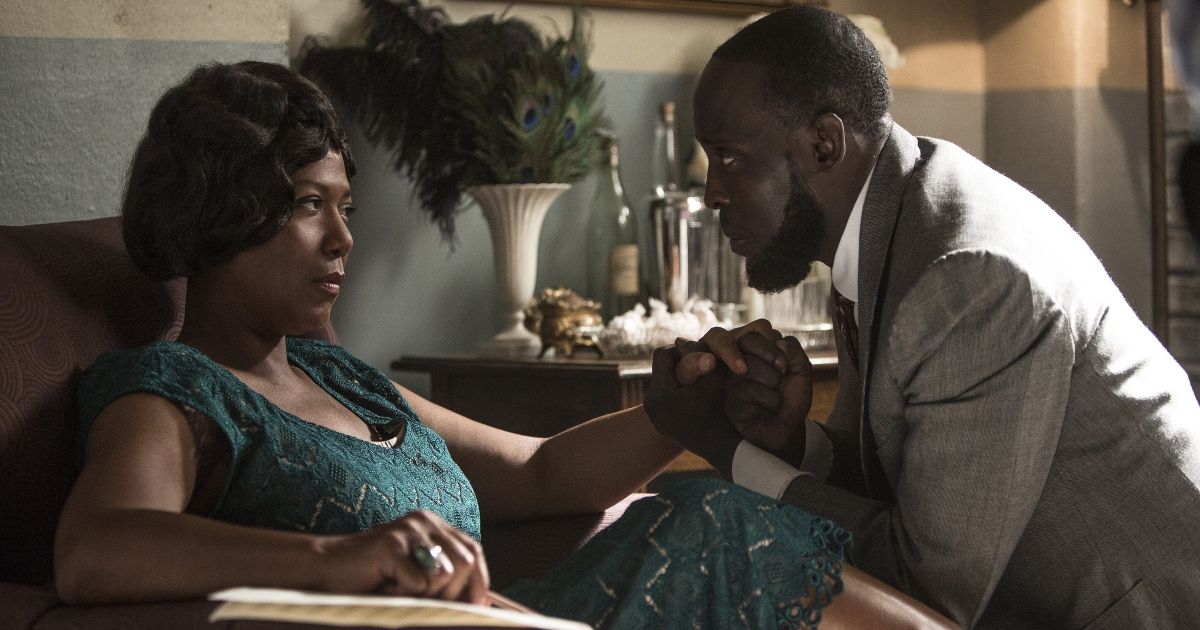 Queen Latifah served up a dazzling performance as legendary blues singer Bessie Smith in the 2015 HBO original film Bessie, depicting the influential Black musician's humble beginnings in Tennessee and subsequent rise to prominence that resulted in her being coined "The Empress of Blues." Michael K. Williams appears as Bessie's first husband, Jack Gee, a security guard-turned-manager who was a prominent force in the early days of the singer's everlasting career.
Their tumultuous relationship is shown throughout the drama, and both actors superbly captured their counterparts on-screen, and the biopic went on to win the Primetime Emmy Award for Outstanding Television Movie; The Hollywood Reporter called it a "smartly observed, understated biographical drama that sidesteps hagiography and treats its complex subject with integrity."
2
Boardwalk Empire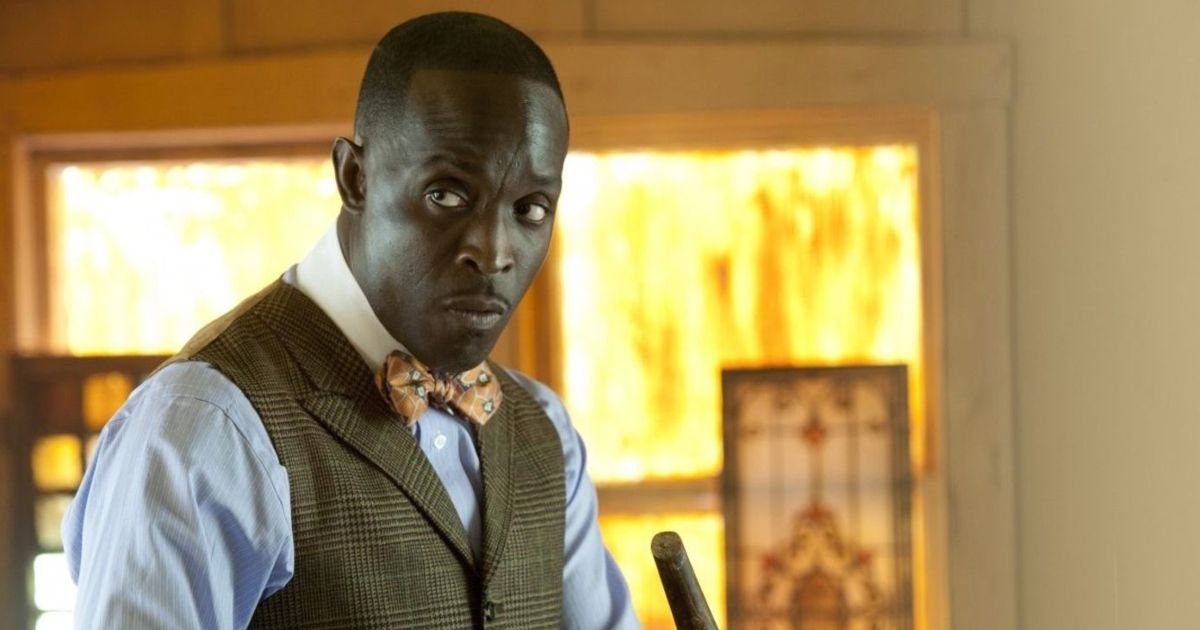 The critically-acclaimed HBO period crime drama series Boardwalk Empire is set during the 1920s at the dawn of the Prohibition Era, centering on respected Atlantic City politician Enoch "Nucky" Thompson as he interacts with historical figures like notorious mobsters and fellow politicians while leading a double life as a powerful gangster. Michael K. Williams was phenomenal as Nucky's loyal partner and leader of the city's Black community Albert "Chalky" White, an influential voice for his people who fearlessly fights against oppression and injustice.
Related: 6 Shows Like Peaky Blinders That You Should Watch Next
Williams was grateful for his pivotal role in the award-winning series, having once revealed, "To me, to be called to play a role like Chalky White and what he represented to the Black community, especially at that time, was very humbling for me. It was an homage to my ancestors, my dad, uncles, who lived in that era."
1
The Wire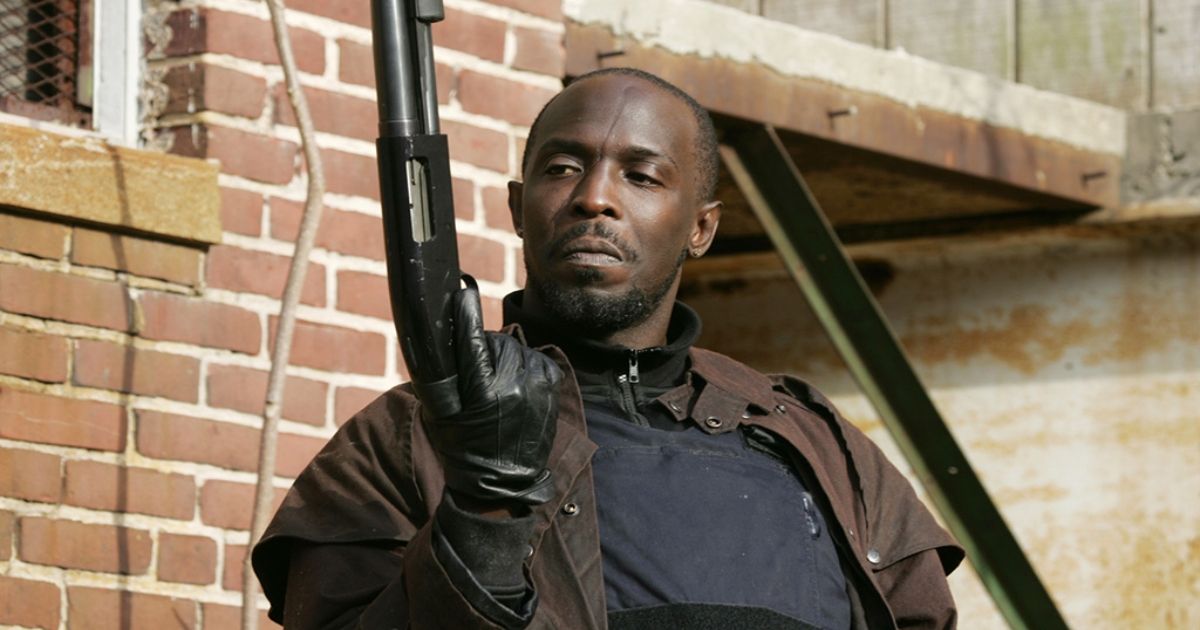 Widely regarded as one of the greatest television shows of all time, the HBO crime drama series The Wire takes place in the streets of Baltimore, Maryland, and chronicles the city's drug scene as the dealers go toe-to-toe with the local law enforcement as they attempt to crack down on the illegal drug trade; each season tackles various institutions of the city as they interact with the authorities. Michael K. Williams gained widespread recognition when he took on the role of infamous Baltimore stick-up man Omar Little, a duster-wearing, shotgun-toting force to be reckoned with who terrifies both the good and the bad guys and adheres to a strict moral code.
Williams landed the iconic role after just a single audition, and the actor was drawn to the stereotype-defying character because of his contradictory nature and honesty. On his career-making tenure as Omar, the late and great actor said, "All I can say at the end of the day is that you might not agree with his lifestyle, methods or motives, but you've got to respect him. He stands up for what he believes in. He lets you know the game. He lets you know his rules, and he doesn't switch up on those rules. I think that's what the streets love about him."
In conclusion, this film has captivated audiences with its mesmerizing storytelling, compelling performances, and stunning visuals. It has transported us to worlds both familiar and unknown, evoking a range of emotions that have left a lasting impact. The director's artistic vision and the collaborative efforts of the cast and crew have brought this story to life in a truly extraordinary way. From the gripping plot twists to the heartfelt moments of connection, this film has reminded us of the power of cinema to inspire, entertain, and provoke thought.
Whether you're a fan of the genre or simply a lover of great storytelling , this film is not to be missed. It's a testament to the magic of filmmaking and serves as a reminder of the profound impact that movies can have on our lives. So grab your popcorn, sit back, and immerse yourself in this cinematic masterpiece.