Reacher is an Amazon Prime Original series based on the eponymous series of Jack Reacher books by Lee Child revolving around a veteran military police investigator who is falsely accused of a murder he did not commit. Starring a perfect Alan Ritchson as the titular character, Reacher was a surprise smash of 2022, with many not believing it would succeed, thanks to the poor performance of the film Jack Reacher starring Tom Cruise. The series manages to redeem the character thanks to wonderful writing and dedicated performances from the cast, accurately recreating the character and his journey as portrayed in the novels.
Whether it's James Bond or John Wick, everyone loves a highly-skilled warrior who can handle his own in a tough situation. Reacher is one of many series in existence that attempts to recreate the badass highly-skilled person who encounters the world's most dangerous missions and manages to get out alive with barely a scratch on them. From vigilantes in the MCU like Daredevil to the wild antics of German police who get lost in the underworld, as seen in Dogs of Berlin, there is no shortage of action-crime shows to choose from. If you like Reacher and can't wait for its second season, which is expected sometime in 2023, then these shows may be right up your alley.
Updated June 2023: If you enjoy shows like Reacher, you'll be pleased to know we've updated this article with additional content and entries by Danilo Raúl.
FUBAR (2023)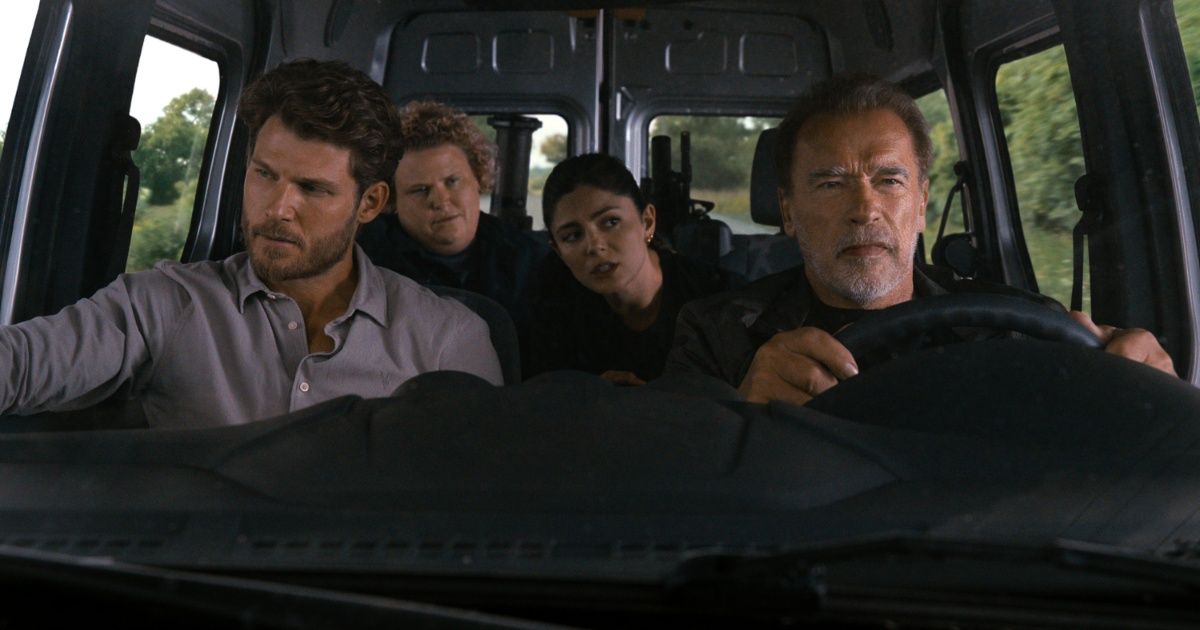 It would be Netflix, the studio that finally convinced Arnold Schwarzenegger to make a TV show. FUBAR is the best offering of the platform so far in 2023, ranking quite a few times to date. The show explores an interesting premise mixing comedy and the type of action we are used to getting from Arnold. Luke Brunner, a CIA operative, is on his way to retirement when he suddenly finds out his daughter works in the same field as him. Since both have lied to each other for years about their chosen profession, hilarity ensues as father and daughter realize they barely know each other. They must make amends for their fractured relationship built on lies and deception.
Sons of Anarchy (2008)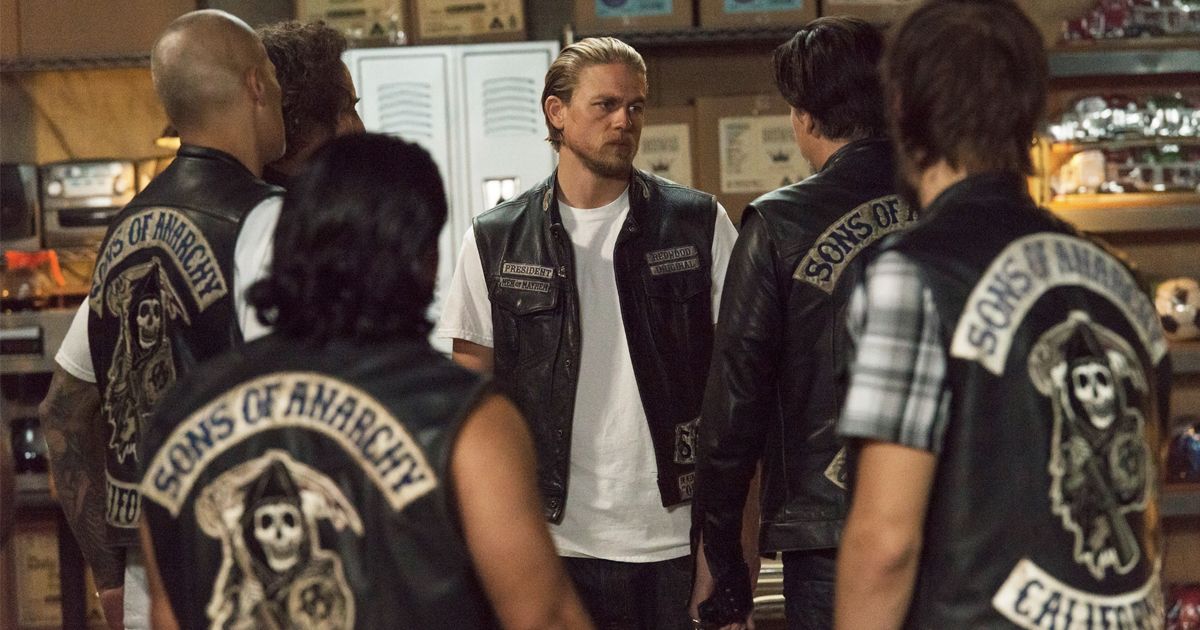 Sons of Anarchy is one of the best action dramas of our time. Created by Kurt Sutter and starring Charlie Hunnam, the story follows the misadventures of Jax teller and his dysfunctional family, the Sons of Anarchy or SAMCRO. The gut-wrenching story follows Jax as he digs deeper into obscurity while trying to save his soul and the people he loves. The show has been compared to modern Shakespearean tragedy. Still, it never lacks action, intrigue, and violence, as the members of SAMCRO must fend off their rivals and use their wits to deal with powerful enemies on the corporate ladder. It's a great story that ran for seven seasons and 92 episodes.
Narcos (2015)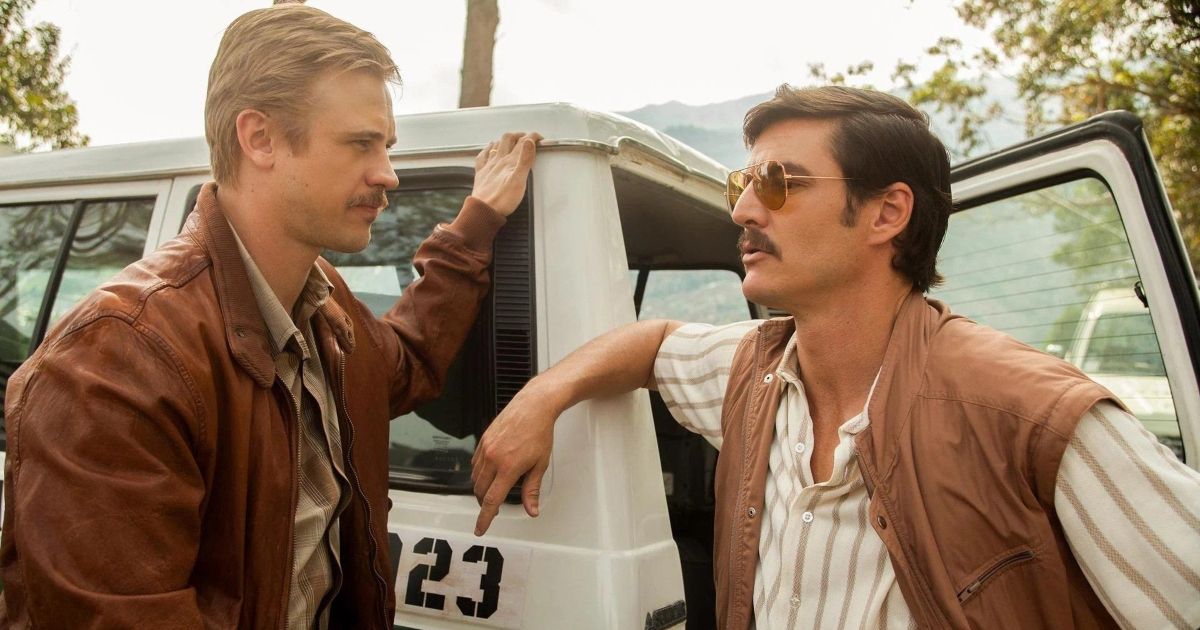 Narcos is a powerful biographical drama retelling the rise to power and eventual fall of Pablo Escobar from the point of view of Steve Murphy, the American DEA agent who worked in Colombia to catch the drug lord. Created by Chris Bacanto and starring Wagner Moura, Pedro Pascal, and Boyd Holbrook, the show had a steady peace and expanded on the history of Colombia and its war against drug cartels.
Related: These Are Pedro Pascal's Best Performances, Ranked
The show would last three seasons in the main setup, switching gears to Mexico in the last three seasons while changing the whole cast. It's a great series that takes very few liberties with the truth. It was lauded for its accuracy and condemned by some of the survivors portrayed in the tales, who still can't get over these shadows of the past.
Homeland (2011)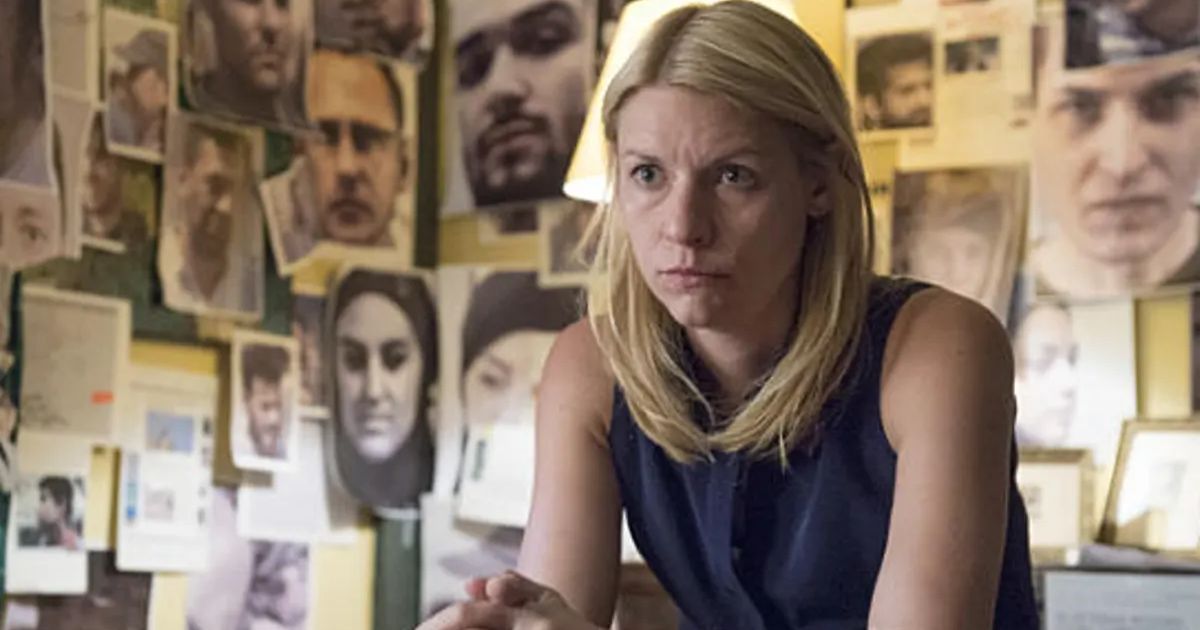 Homeland is a powerful espionage thriller that begins with an interesting premise: what would happen if a member of the US Army is kidnapped by the Taliban and indoctrinated in their ways to commit a domestic attack? That was the conundrum faced by Claire Danes and Damian Lewis as Carrie Mathison and Nicholas Brody for the first three seasons of the show, along with Mandy Patinkin as Saul Berenson, the reliable CIA director who does everything in his power to help Carrie. The show had a lasting impact for daring to explore a notion no spy drama dared to touch. Danes proved to be so popular in the role that the show was renewed for five more seasons, exploring the further misadventures of Carrie for a total of 96 episodes.
Tom Clancy's Jack Ryan (2018)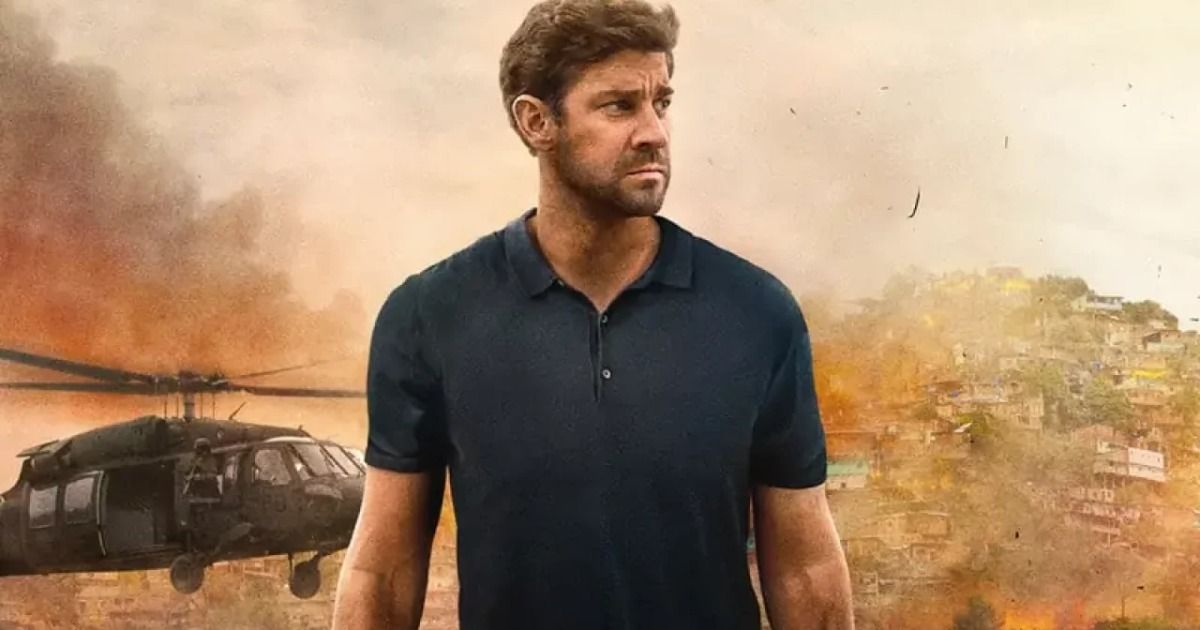 Another Amazon Original series with another Jack, Tom Clancy's Jack Ryan stars John Krasinski as Jack Ryan, former U.S. Marine turned CIA analyst, thrown into the field for his first assignment. What he uncovers on his assignment hurls him into the depths of a new form of destructive terrorism that threatens the safety of the global population.
Related: Jack Ryan: Every Movie in the Action Franchise, Ranked
Unlike the character of Reacher, Ryan is inexperienced, but they both kick some major ass. Tom Clancy's work has been adapted before the release of Jack Ryan into the Rainbow Six video game franchise which kick-started in 1998 and had its latest release of Rainbow Six Extraction in January 2022. Jack Ryan kicked off in 2018 and has a total of two seasons so far, with Seasons 3 and 4 on the way.
Bosch (2014)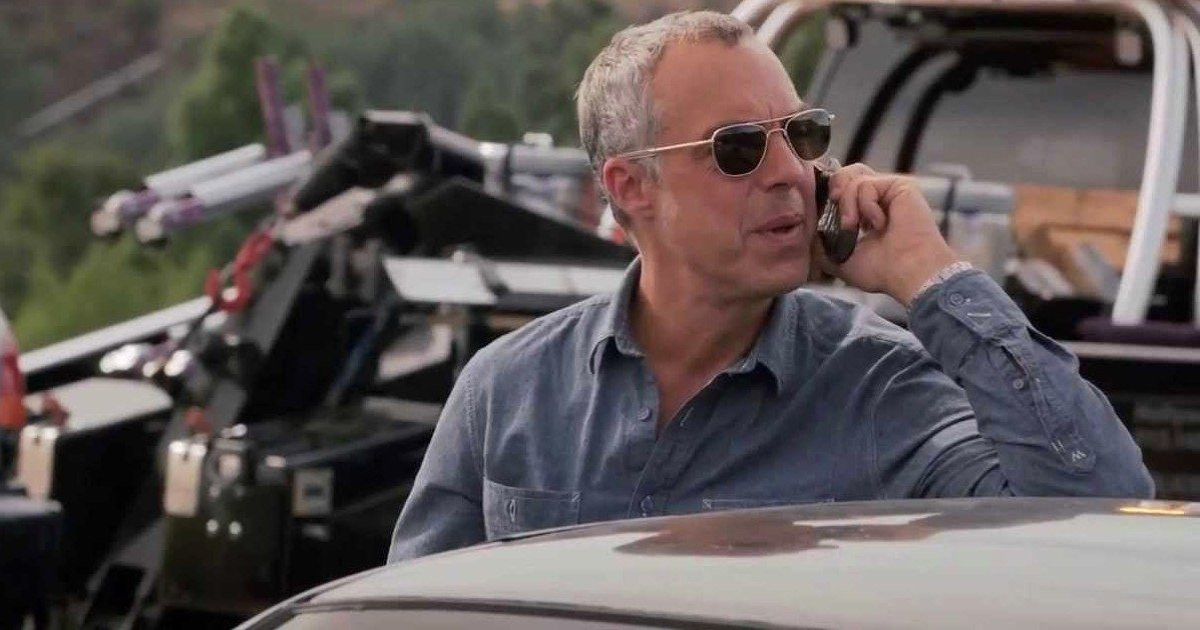 Titus Welliver went from that familiar face in Lost and The Town to a Hollywood force of nature with Bosch, which ran for seven impressive seasons. Fans of Reacher will surely binge this stellar police procedural series, which follows a Los Angeles Police detective as he works to solve the murder of a teenage boy while standing trial for the murder of a notorious serial killer.
The show was one of two series that Amazon streamed online, allowing viewers to offer their opinions before the studio fully greenlit it. Sure enough, Bosch was a smash hit for the streaming platform, garnering numerous accolades. It even spawned a spinoff series, Bosch: Legacy, which is currently in development from Amazon's IMDb TV, with Welliver slated to return.
The Punisher (2017)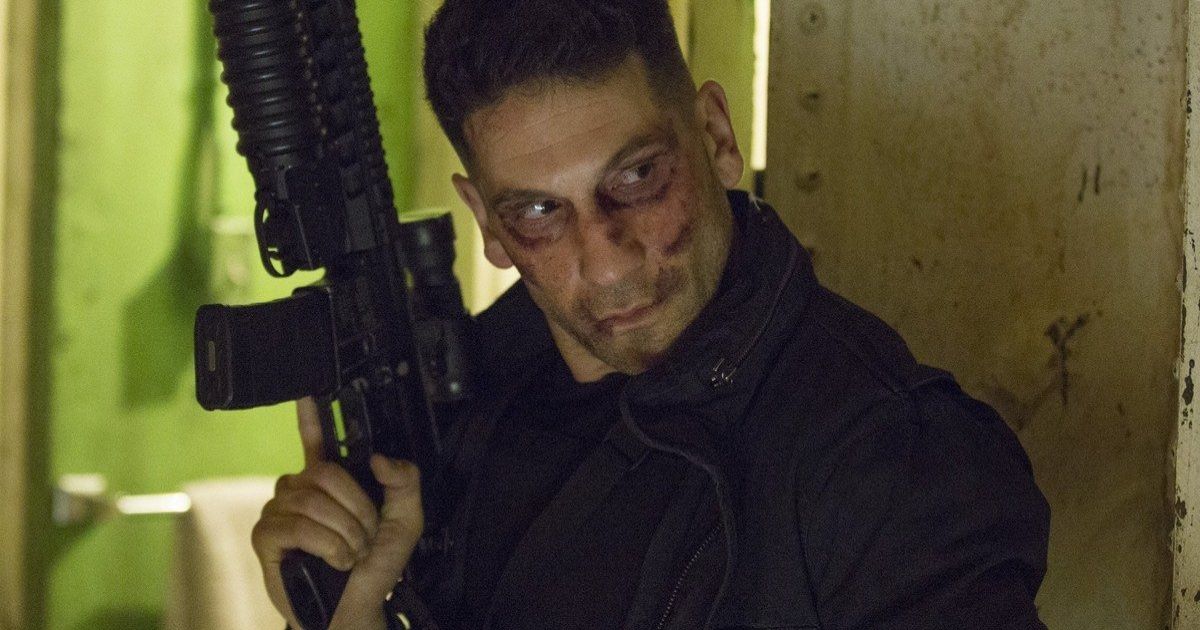 Former Marine Frank Castle (Jon Bernthal) takes matters into his own hands after his family is murdered in front of his eyes and becomes the vigilante who only kills those who deserve it in The Punisher. After making an appearance in the Daredevil series, Frank got his own spin-off. Frank has his own sense of justice and works outside the law to carry it out. This action-packed series is violent and gritty, much like Reacher. The Punisher ran for two seasons and was beloved by both fans and critics alike.
Banshee (2013)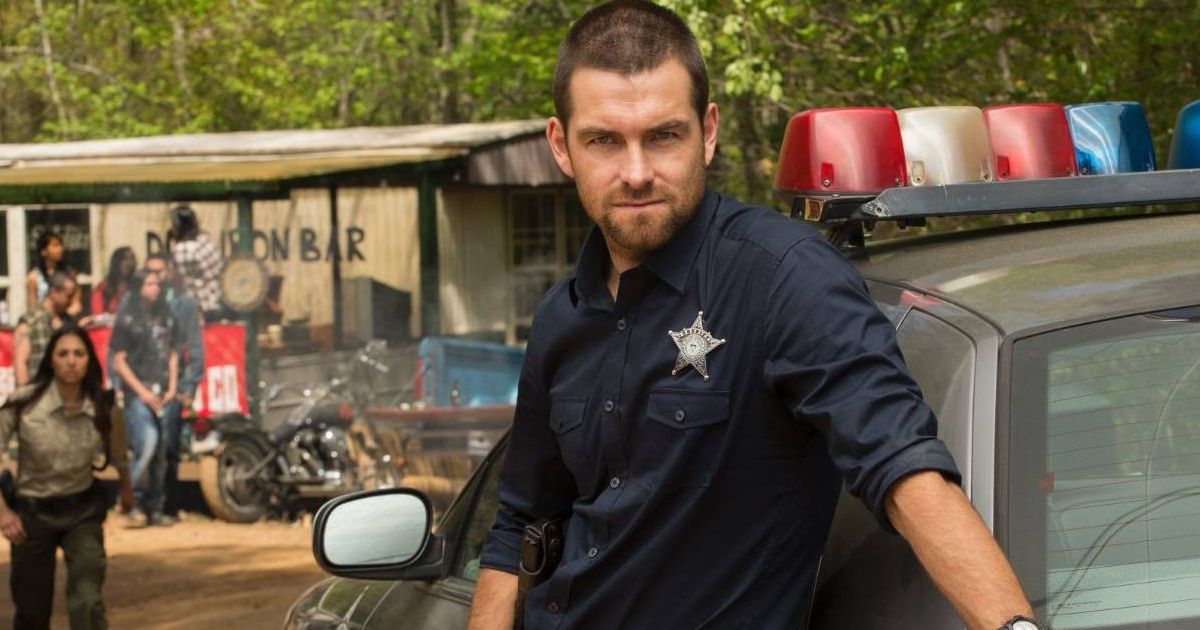 Paroled expert thief takes on the identity of Sheriff Lucas Hood in Banshee, Pennsylvania where his former lover/partner in crime relocated and started a new crime-free life as "Carrie," the wife of the town's prosecutor. Banshee follows Lucas as he attempts to reunite with Carrie, resume his life of crime, and is hunted by Ukrainian mob boss Rabbit who seeks revenge on Lucas for his past betrayal. Banshee is similar to Reacher through the level of action, but Banshee focuses on the criminals rather than the law. Banshee ran for a total of four seasons and is available to stream on Amazon Prime.
Justified (2010)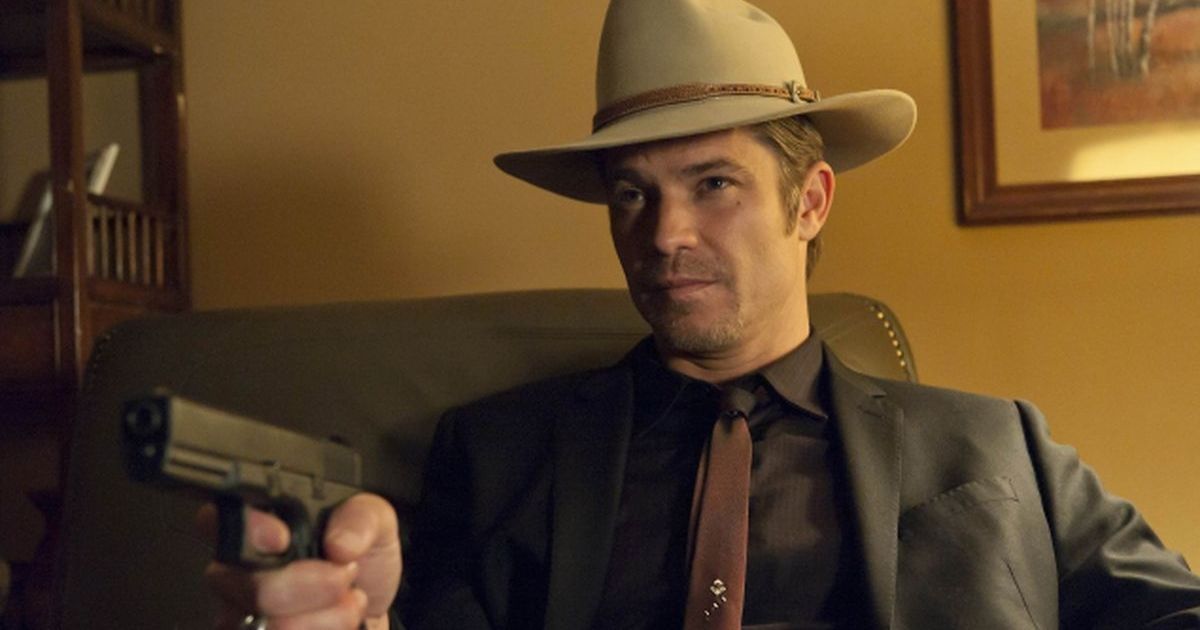 Timothy Olyphant has carved out a unique niche in Hollywood over the years, but his biggest break was Justified. Premiering on FX back in 2010, the hit show aired over six seasons. Based on Elmore Leonard's Raylan Givens stories, the show stars Olyphant as the outlaw character, a tough deputy U.S. Marshal who enforces his own Old-West type of justice. Fans of Reacher's grittiness will surely find a similar joy in Justified. Olyphant's success in the lead role surely paved the way for his scene-stealing turns in recent hits like Fargo and The Mandalorian. Olyphant is set to reprise his role as Givens in the upcoming FX limited series Justified: City Priveval.
Blood Drive (2017)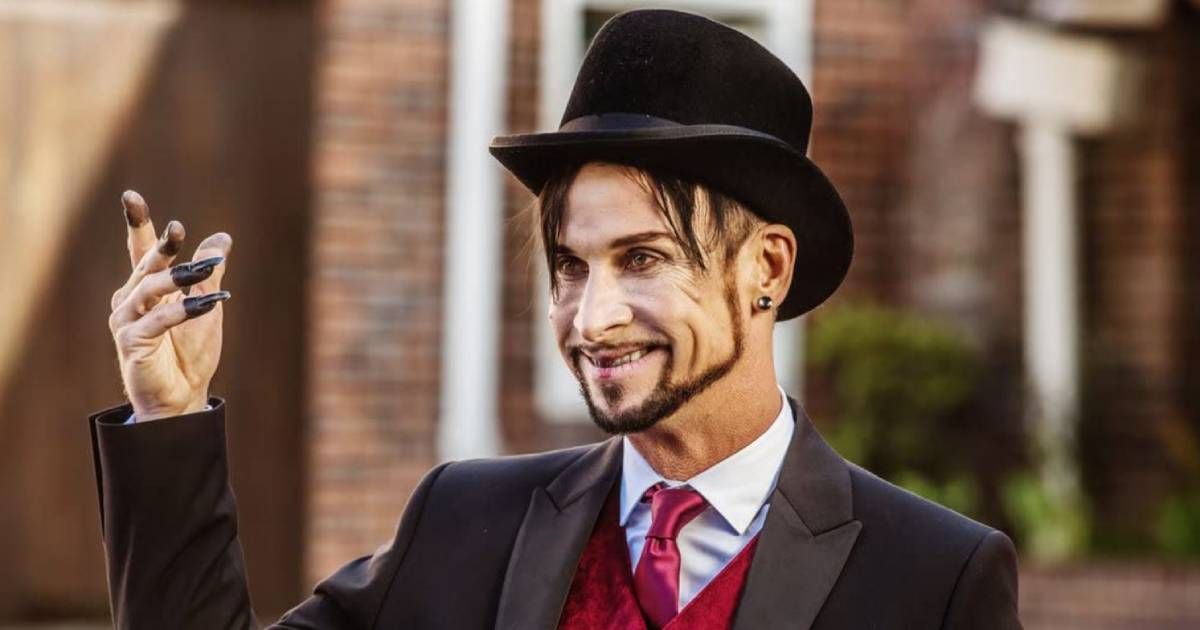 If you enjoyed Alan Ritchson's performance in Reacher, then you may want to see what other work he's done, and apart from Blue Mountain State, you may want to give Blood Drive a chance. In the not-so-far future, climate change has affected every way of life. With water and oil scarce, crime is rampant as citizens struggle for survival.
Protagonist Arthur, played by Ritchson, joins the dangerously capable Grace on a cross-country death race in a car that runs on human blood. When Arthur goes missing, his partner Chris leads an investigation to figure out what happened to him. While the show only ran for one season, Blood Drive was well-received as unique and poignant.
Designated Survivor (2016)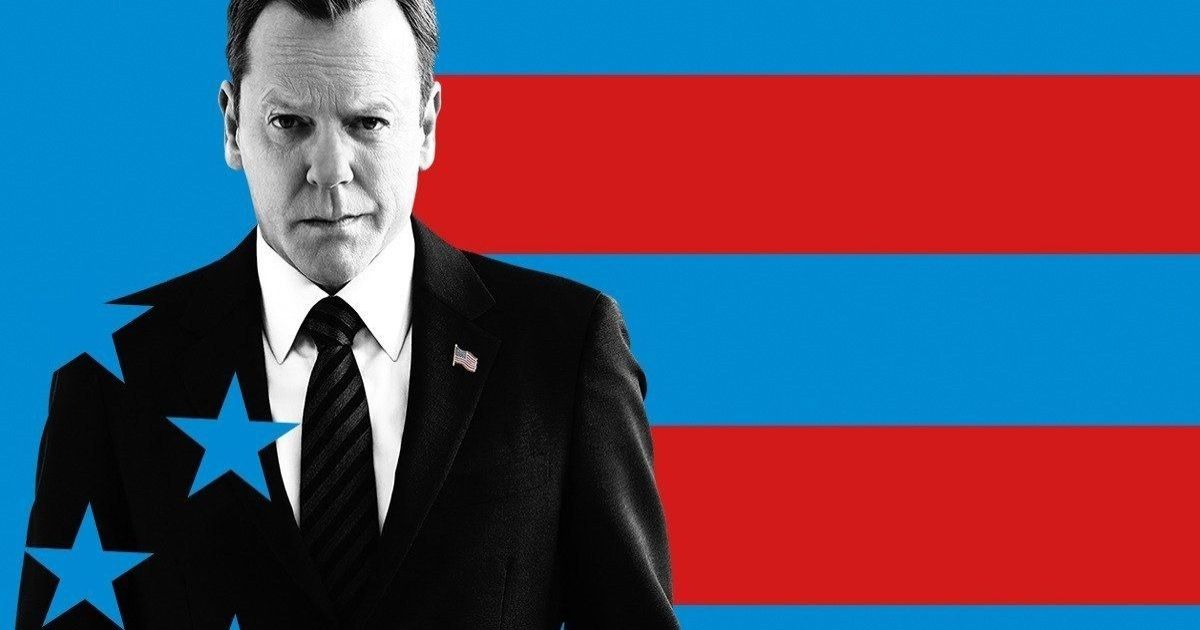 American academic Tom Kirkman (Kiefer Sutherland) is assigned the role of Designated Survivor, the next in line of the presidential line of succession, and finds himself in the Oval Office after an explosion kills everyone in line ahead of him. Designated Survivor is a political action drama that is more action than politics and, much like Reacher, holds the audience's interest with both plot and action.
Designated Survivor was well-received by audiences and ran for a total of three seasons before being canceled by Netflix due to contract disputes. It received the Critics' Choice Television Award for Most Exciting New Series, and its popularity eventually led to a South Korean remake Designated Survivor: 60 Days which premiered in 2019.
The Terminal List (2022)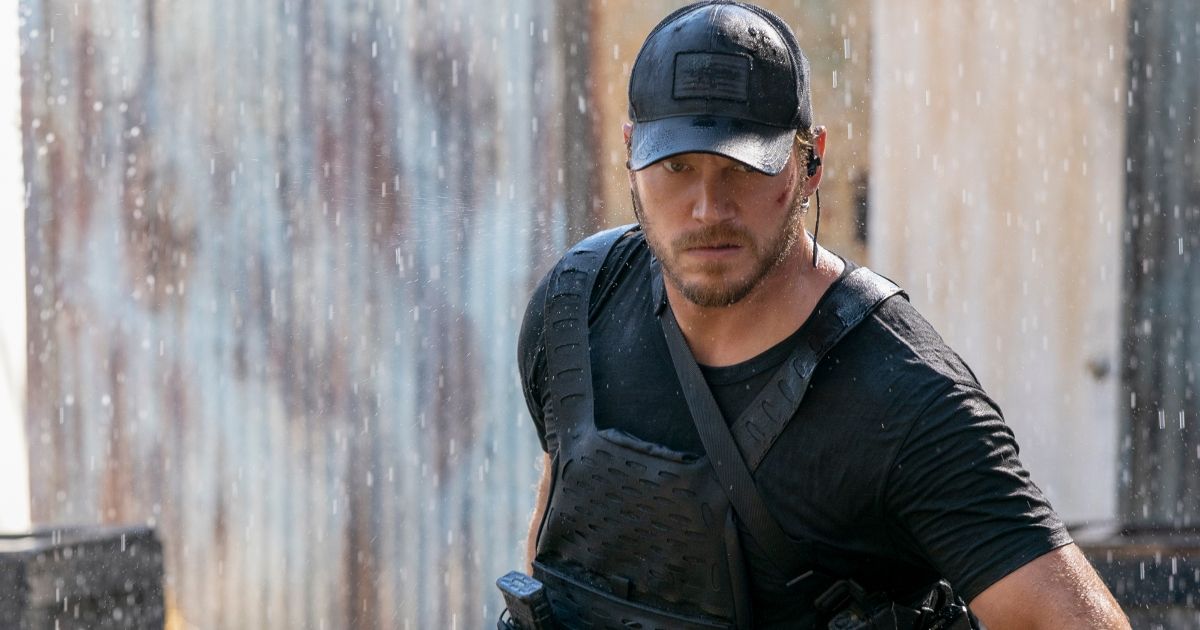 Based on Jack Carr's gripping novel of the same name, Prime Video's action thriller The Terminal List stars Chris Pratt as skilled US Navy SEAL James Reece, who after surviving a deadly attack in which his entire platoon is ambushed returns home to his family and begins to investigate the events surrounding the fatal mission.
Related: Exclusive: Showrunner David DiGilio Discusses The Terminal List, Backlash, and Authenticity
Reece quickly learns nefarious forces at work threaten those closest to him, and it's up to the fierce and resilient Lieutenant Commander to race against the clock and reveal the truth. Full of adrenaline-pumping sequences and riveting conspiracies, The Terminal List features a man on a daring mission to pursue justice no matter who stands in his way. While it may not have done well with most critics, audiences have loved the exciting action thriller.
Dogs of Berlin (2018)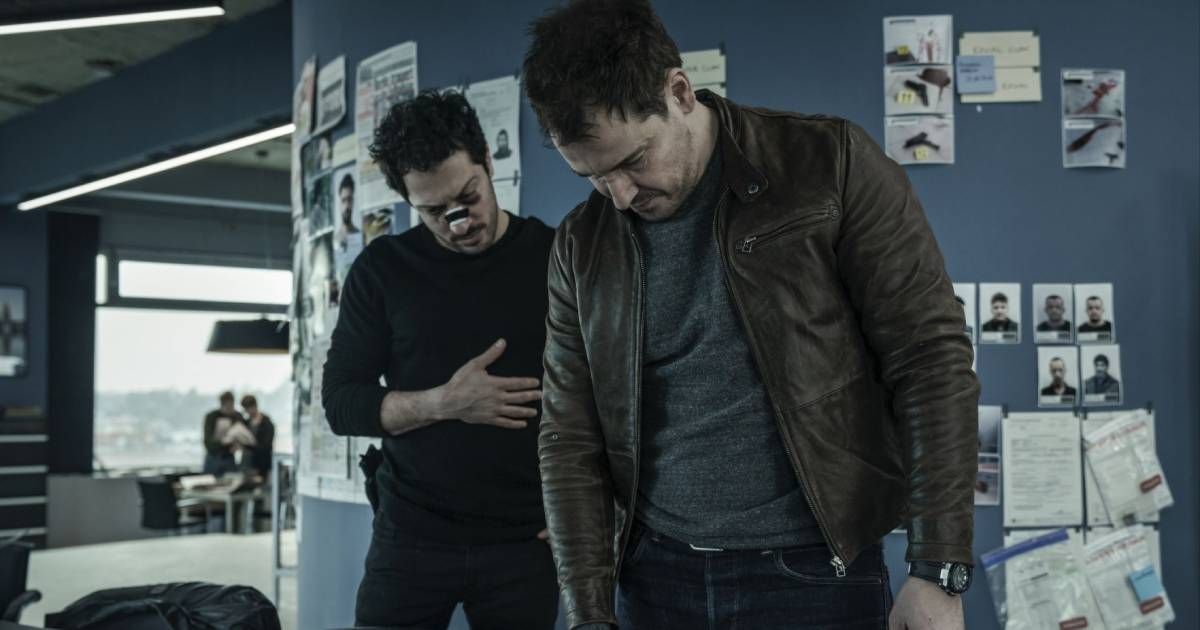 Dogs of Berlin is a Netflix original series following cops Kurt and Erol as they investigate the murder of a Turkish-German soccer player. In order to discover the truth of who may be behind the murder, Erol and Kurt must dive deep into the German underworld. While Dogs of Berlin is in the German language, don't let that scare you away, this dark action-crime matches the grittiness of Reacher, replicating the same level of violence and crime. Dogs of Berlin is available for streaming on Netflix and rumors have been spread about a potential Season 2 despite it being several years old.
Taken (2017)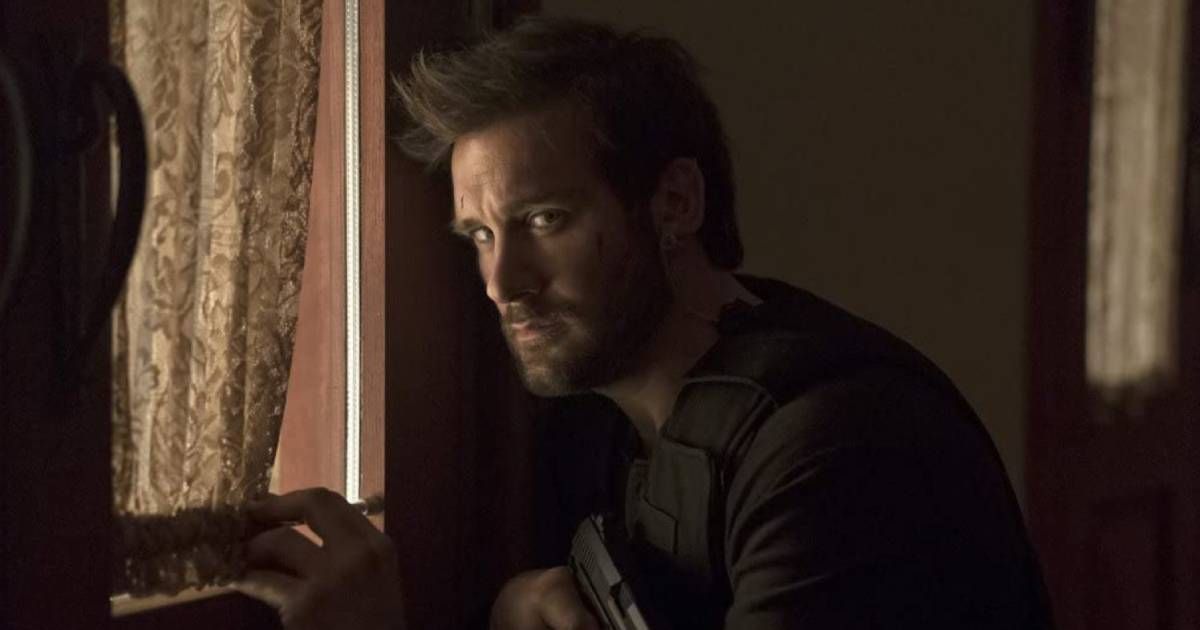 Based on the Taken film franchise starring Liam Neeson, the TV series Taken is a prequel to the films, revolving around former CIA/Green Beret Bryan Mills who specializes in carrying out the most deadly missions. Mills goes on a variety of missions to get back whatever has been taken. This action-heavy series is comparable to Reacher based on Jack Reacher and Bryan Mills' level of expertise. Unfortunately, the series didn't live up to the high expectations set by the source of the material and the show was canceled after a short two-season run.
24 (2001)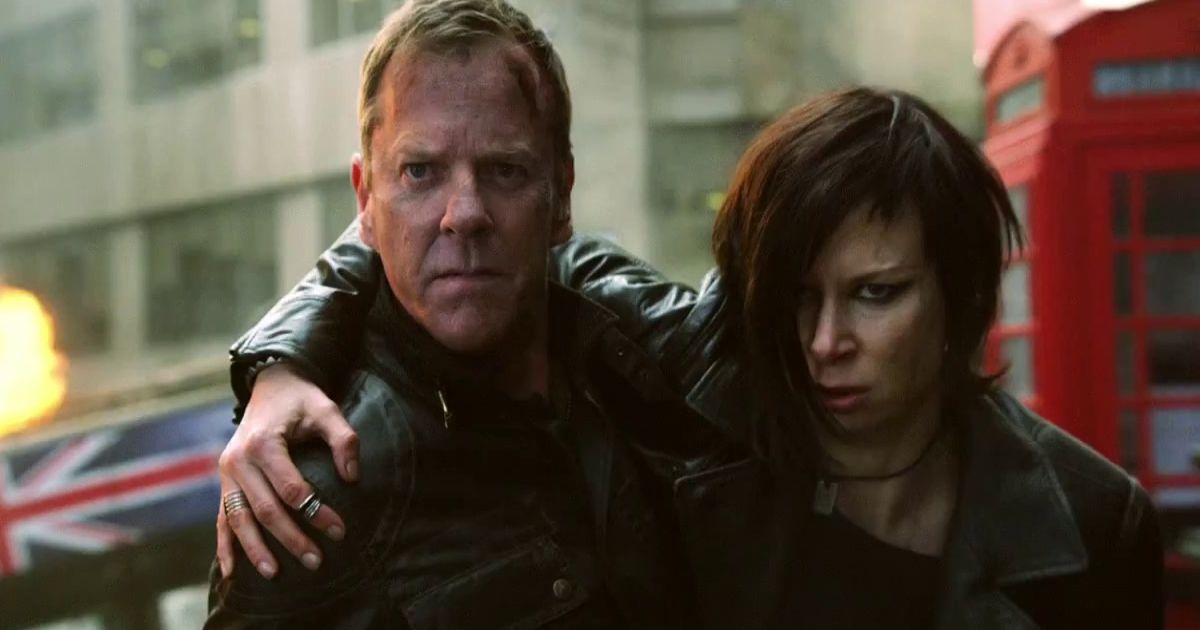 Kiefer Sutherland revitalized his career when he headlined the mega-popular action drama series 24, portraying lethal counter-terrorist agent Jack Bauer as he fights against the clock to stop an array of dangerous and deadly terrorist attacks that threaten the safety of the country. Bauer is not afraid to get his hands dirty and utilizes an "ends justify the means" approach to taking on the bad guys, oftentimes putting himself at odds with those around him despite the payoff of his unconventional methods.
24 was a smash hit for Fox and a knockout with both critics and audiences alike, with fans praising the unique format (each episode represents one hour a day), high-stakes action scenes, and thrilling cliffhangers.
In conclusion, this film has captivated audiences with its mesmerizing storytelling, compelling performances, and stunning visuals. It has transported us to worlds both familiar and unknown, evoking a range of emotions that have left a lasting impact. The director's artistic vision and the collaborative efforts of the cast and crew have brought this story to life in a truly extraordinary way. From the gripping plot twists to the heartfelt moments of connection, this film has reminded us of the power of cinema to inspire, entertain, and provoke thought.
Whether you're a fan of the genre or simply a lover of great storytelling , this film is not to be missed. It's a testament to the magic of filmmaking and serves as a reminder of the profound impact that movies can have on our lives. So grab your popcorn, sit back, and immerse yourself in this cinematic masterpiece.