2023 is an exciting year to be a sports fan. From events like the Formula 1 Grand Prix in Las Vegas to the NFL expanding its presence overseas in cities like London and Frankfurt, there's no shortage of sports events to attend or watch on TV. Sports are a part of the fabric of our culture, so it's no wonder that they have been the inspiration for countless movies and TV shows over the years.
From 1970s classics like Rocky and The Bad News Bears to 1990s favorites like The Mighty Ducks and The Sandlot, sports movies have been providing viewers with tense moments, enthralling stories, and belly laughs for decades. Whether you're looking to sink your teeth into a juicy sports documentary or take a load off with a spoof of a sports movie, there are plenty of options when it comes to modern sports movie classics. Here are some of the best sports movies of the 2020s (so far).
10
The Way Back (2020)
The Way Back stars Ben Affleck as a former basketball player named Jack Cunningham who now battling alcoholism. His old school calls him back to be their coach, and he accepts to go for another chance at glory. The results are mixed, with Jack's initial coaching style being rejected by the team. They gradually learn to accept him, but he still battles grief and depression throughout the film.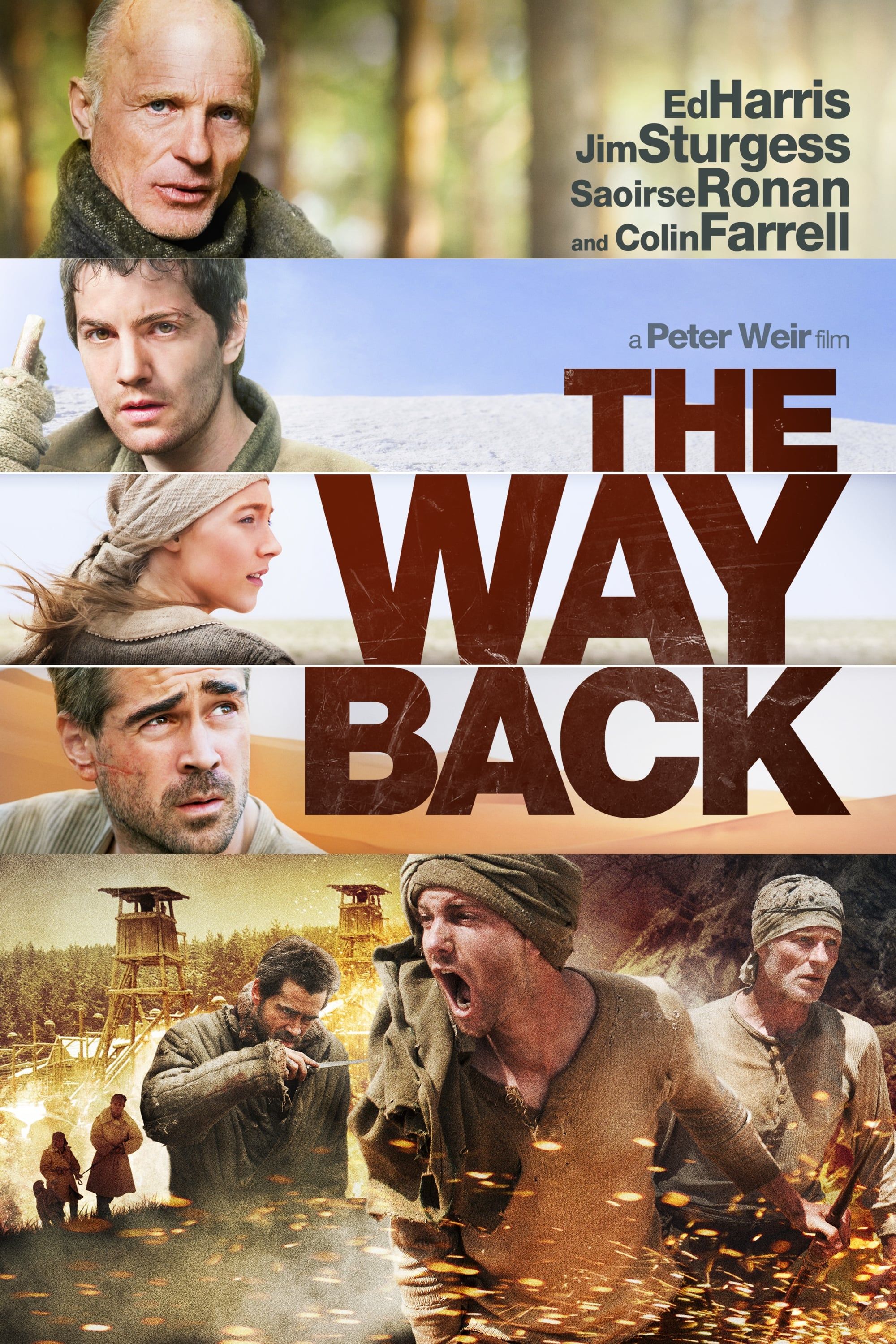 The Way Back
Release Date

March 5, 2020

Director

Gavin O'Connor

Cast

Ben Affleck, Janina Gavankar, Michaela Watkins, Hayes MacArthur, Da'Vinchi, Rachael Carpani

Rating

R

Main Genre

Drama
Why It's So Great
The Way Backdoesn't sugarcoat its portrayal of addiction. Even when things go right for Jack, he's always one small step away from falling into his old habits. Affleck alone is worth watching in this role. He's a veteran actor who knows how to show the range of emotions needed to make Jack feel like a real person.
Rent it on Apple TV+
9
Athlete A (2021)
Athlete A is not only one of the best sports documentaries of the 2020s, it's one of the best documentaries about athletes ever made. The film follows reporters from The Indianapolis Star as they work to uncover the truth behind the cover-up that happened at USA Gymnastics. The team at The Star discovered that several young athletes were being sexually abused by Dr. Larry Nassar and that other abuses were happening at USAG that were not being addressed.
Why It's So Great
The film is not only a startling indictment of USA Gymnastics but also a testament to the courage and bravery of the survivors. Athlete A uses first-hand interviews, interesting cinematography, and strong editing to not only shine a light on the world of sports but also to encourage those who experience abuse to speak out as well.
Stream it on Netflix
8
Safety (2020)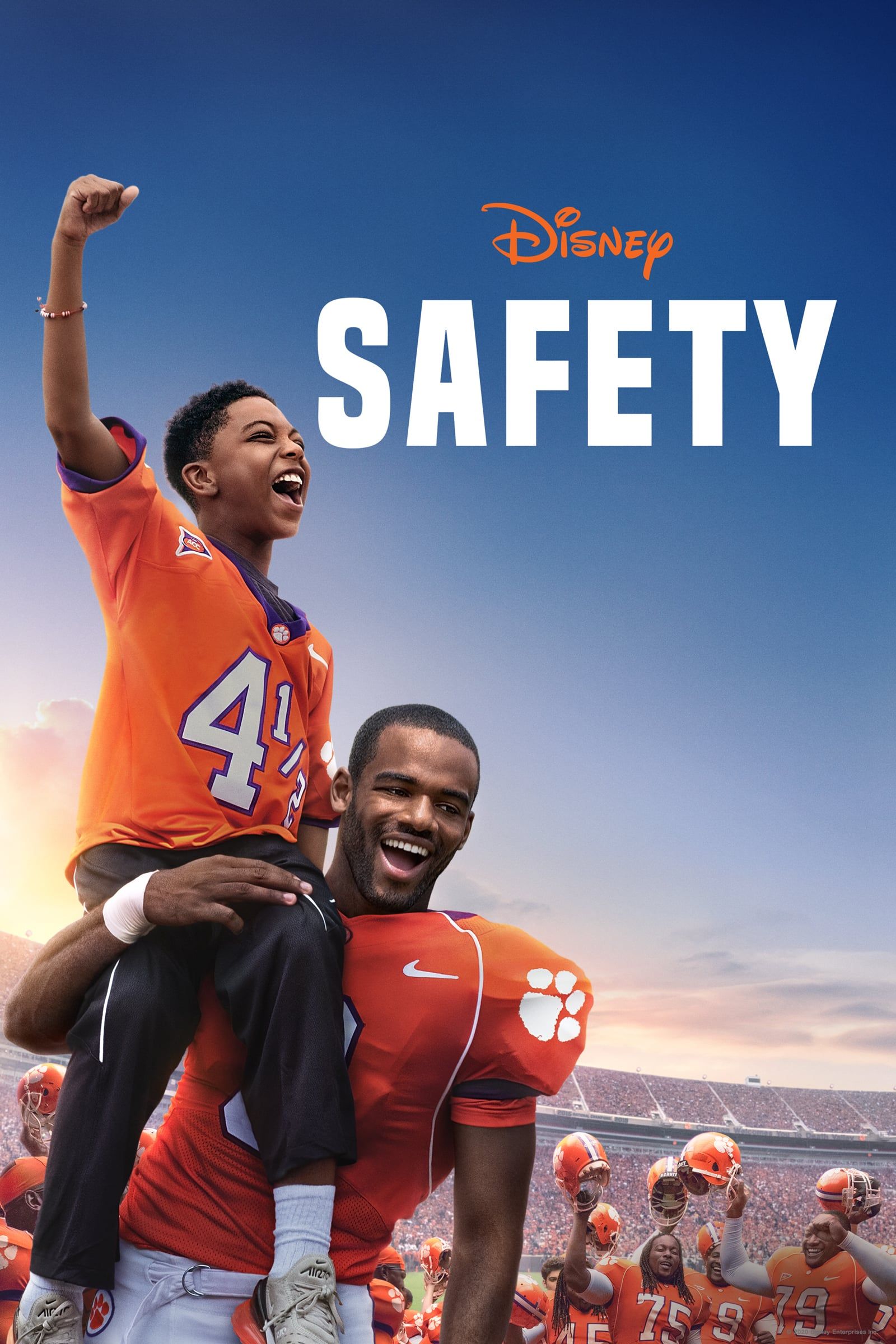 Safety
Release Date

December 11, 2020

Director

Reginald Hudlin

Cast

James Badge Dale, Matthew Glave, Brett Rice, Corinne Foxx, Hunter Sansone, Amanda Warren

Runtime

122

Main Genre

Biography
Read Our ReviewDisney's Safety is based on the true story of Ray Elrathbey (played by Jay Reeves), a student who joins the Clemson Tigers on a football scholarship. When Ray learns that his mother has relapsed, he reluctantly takes in his little brother and secretly lets him live in his dorm on campus. With the pressure of taking care of his sibling and performing at a high level taking a toll on Ray, he must dig deep to keep his football career on track.
Why It's So Great
Like many Disney sports films, Safety is a feel-good story that doesn't take too many risks or venture into edgy territory. That being said, it's a well-acted movie with a solid story. It doesn't try to be too preachy or deflect from the difficult subject it portrays. Safety flies under the radar but makes the viewer feel inspired in the end.
Stream it on Disney+
7
American Underdog (2021)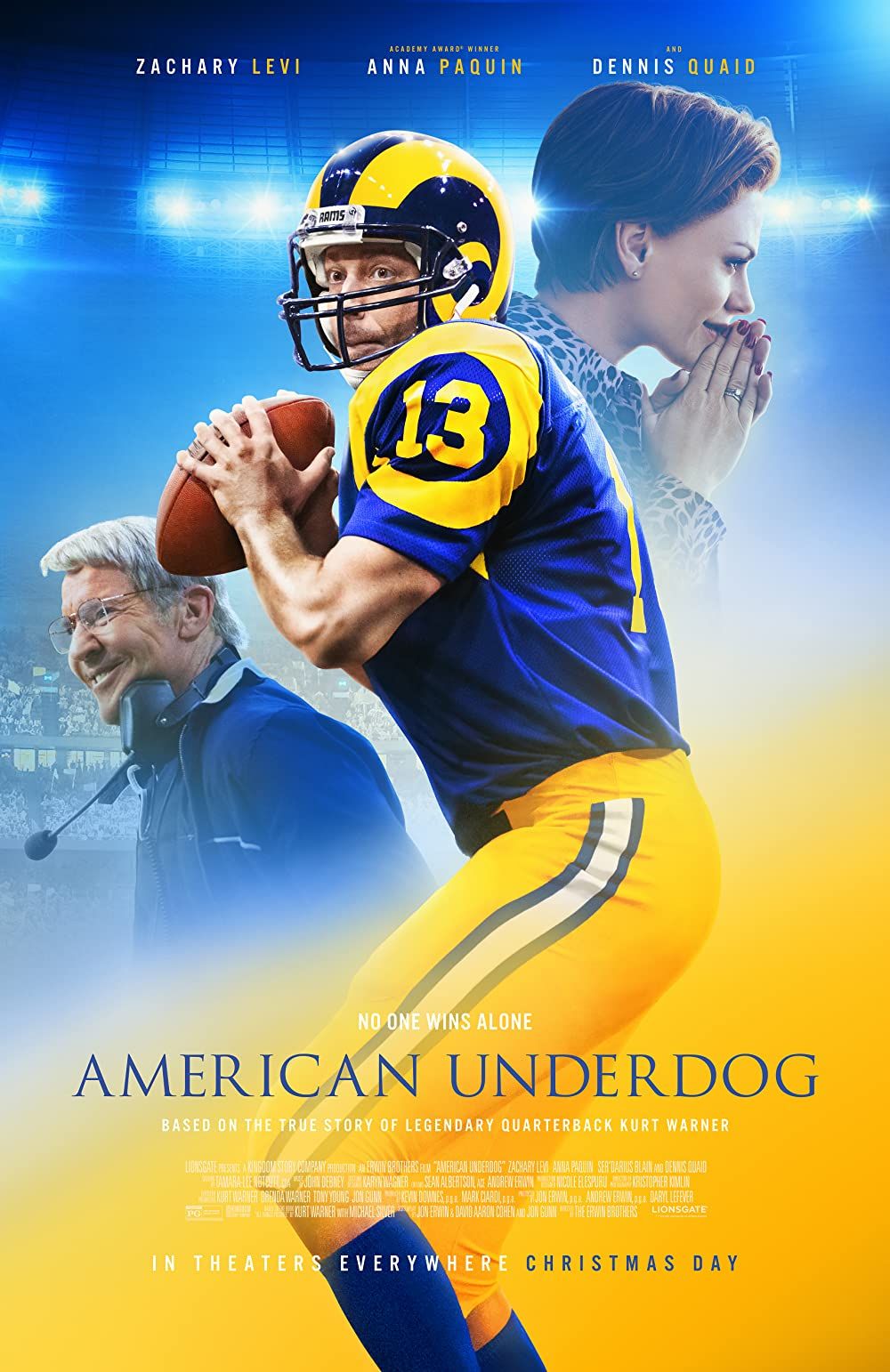 American Underdog: The Kurt Warner Story
Release Date

December 25, 2021

Director

Andrew Erwin, Jon Erwin

Cast

Zachary Levi, Anna Paquin, Dennis Quaid, Ser'darius Blain, Chance Kelly

Rating

PG

Main Genre

sport
Another great football movie based on a true story worth checking out is 2021's American Underdog. The movie tracks the former St. Louis Rams quarterback Kurt Warner (played by Zachary Levi) as he rises from obscurity in the college ranks to MVP of the Super Bowl. After initially being rejected by the Green Bay Packers, Warner takes a job in the Arena Football League and, with the encouragement of his wife, earns his way back into the NFL.
Why It's So Great
American Underdog benefits from a bit of recency bias, as many football fans today know and love Warner's story. Levi does an admirable job of playing the quarterback, and Anna Paquin does a great job of playing his wife Brenda. The movie is a bit predictable, but it's an inspiring tale of how hard work and hope can get you through tough times in life.
Stream it on fubo TV
6
King Richard (2021)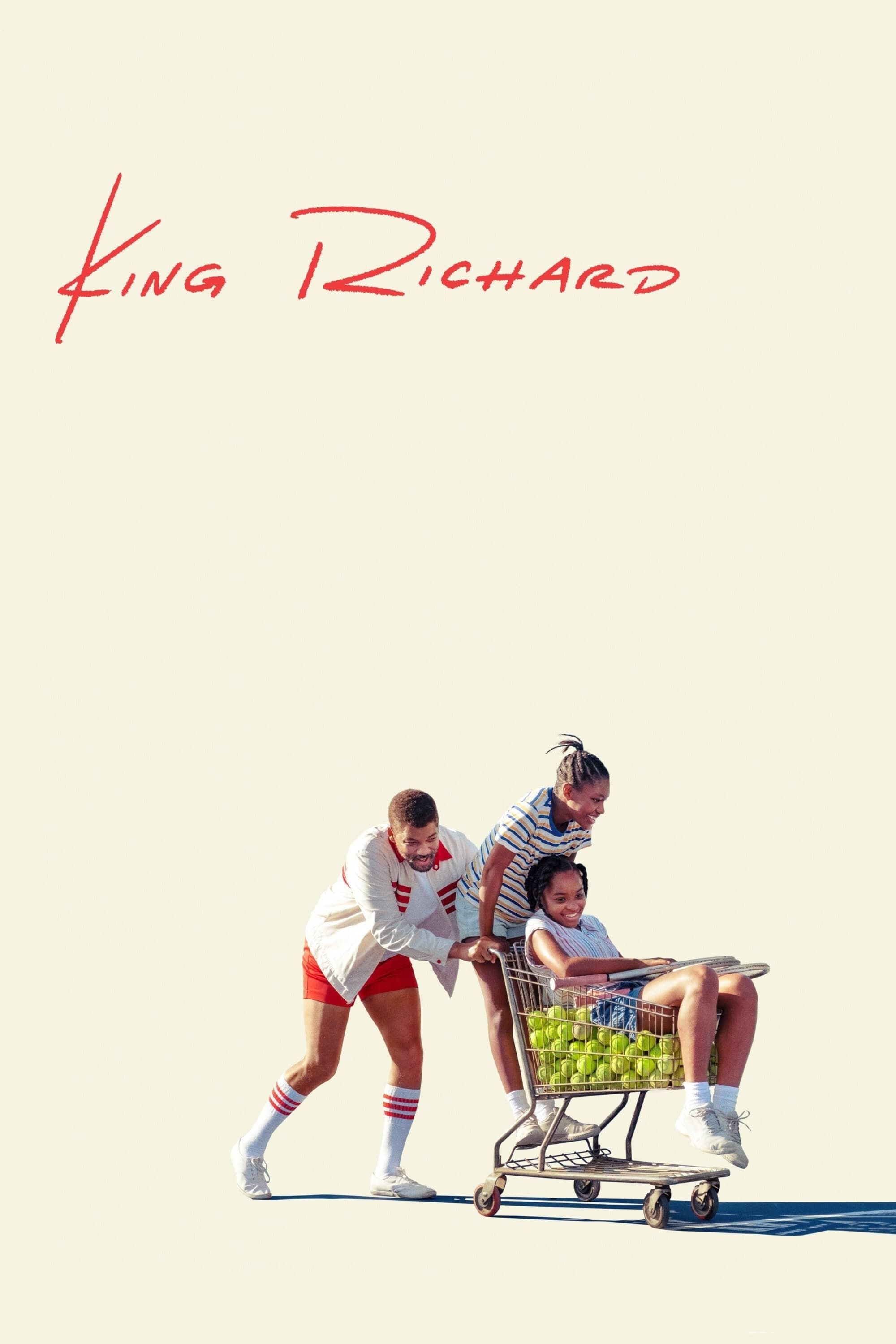 King Richard
Release Date

November 19, 2021

Director

Reinaldo Marcus Green

Cast

Will Smith, Aunjanue Ellis, Saniyya Sidney, Demi Singleton

Rating

PG-13

Main Genre

Biography
Tennis movies aren't that common in Hollywood, which is why 2021's King Richard is so refreshing. It's about tennis stars Venus and Serena Williams, who were trained by their father Richard (Will Smith) to be tennis players at a very young age. Richard is determined to turn his daughters into elite athletes and will stop at nothing to get them into the professional ranks.
Why It's So Great
Smith's performance is fantastic, and it earned him an Academy Award for Best Actor. It's one of the best Will Smith movies as he fully embodies the character and provides the viewer with some tense and dramatic moments. King Richard also features a great screenplay, editing, and song, all of which were also nominated for Oscars.
Stream it on Prime Video
5
Untold: Malice at the Palace (2021)
Untold: Malice at the Palace is a documentary about the infamous brawl between the Detroit Pistons and the Indiana Pacers that happened on November 19, 2004. After Pistons center Ben Wallace was fouled and slapped by Pacers player Ron Artest, things escalated with both players fighting and taunting each other. The fight got out of control when a fan threw a cup at Artest and he reacted by jumping into the stands to find the perpetrator.
Why It's So Great
The film is short but precise. It's like watching an episode of The Jerry Springer Show – which experienced a surge in viewership in 2023 – where everything is chaotic, but nobody is innocent. The brawl is intense and hearing the players give their first-hand accounts is eye-opening. It's like a train wreck you can't look away from.
Stream it on Netflix
4
Hustle (2022)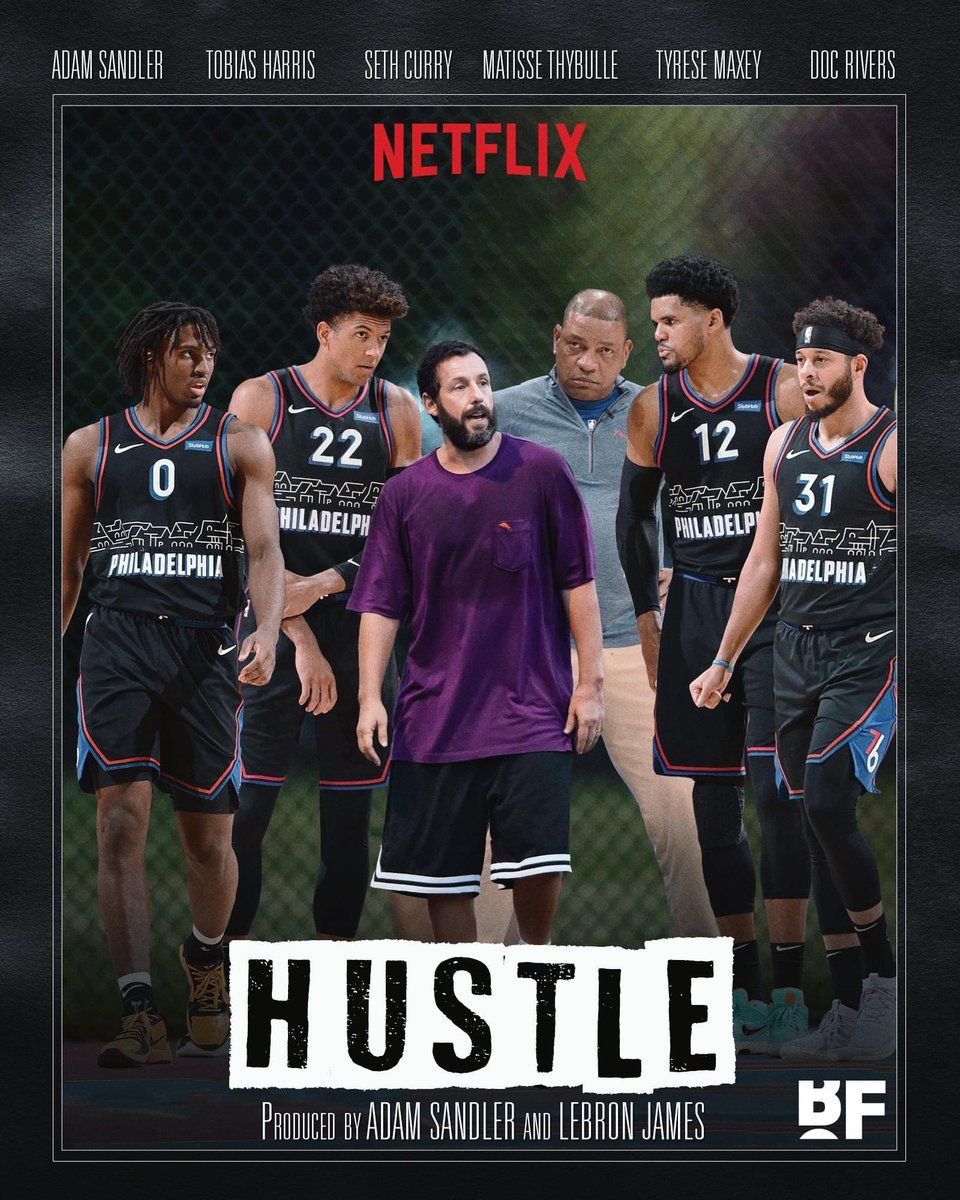 Hustle
Release Date

June 10, 2022

Director

Jeremiah Zagar

Cast

Adam Sandler, Ben Foster, Robert Duvall

Rating

R

Genres

Comedy, Drama, sport
Hustle stars Adam Sandler as Stanley Sugerman, a scout for the Philadelphia 76ers who is always on the road looking for new talent. He discovers a great player in Spain but struggles to keep him out of trouble. In the end, Stanley helps him work on his mental health and helps him get his life back together, even though the two men end up with different NBA teams.
Why It's So Great
Sandler can be a dramatic force when he wants to be, and Hustle shows off his ability to play serious characters just as well as comedic ones. The movie is gripping without being over the top, and it settles for a good ending over an overtly sentimental one.
Stream it on Netflix
Related: Adam Sandler's Best 2010's Movies Ranked
3
Gran Turismo (2023)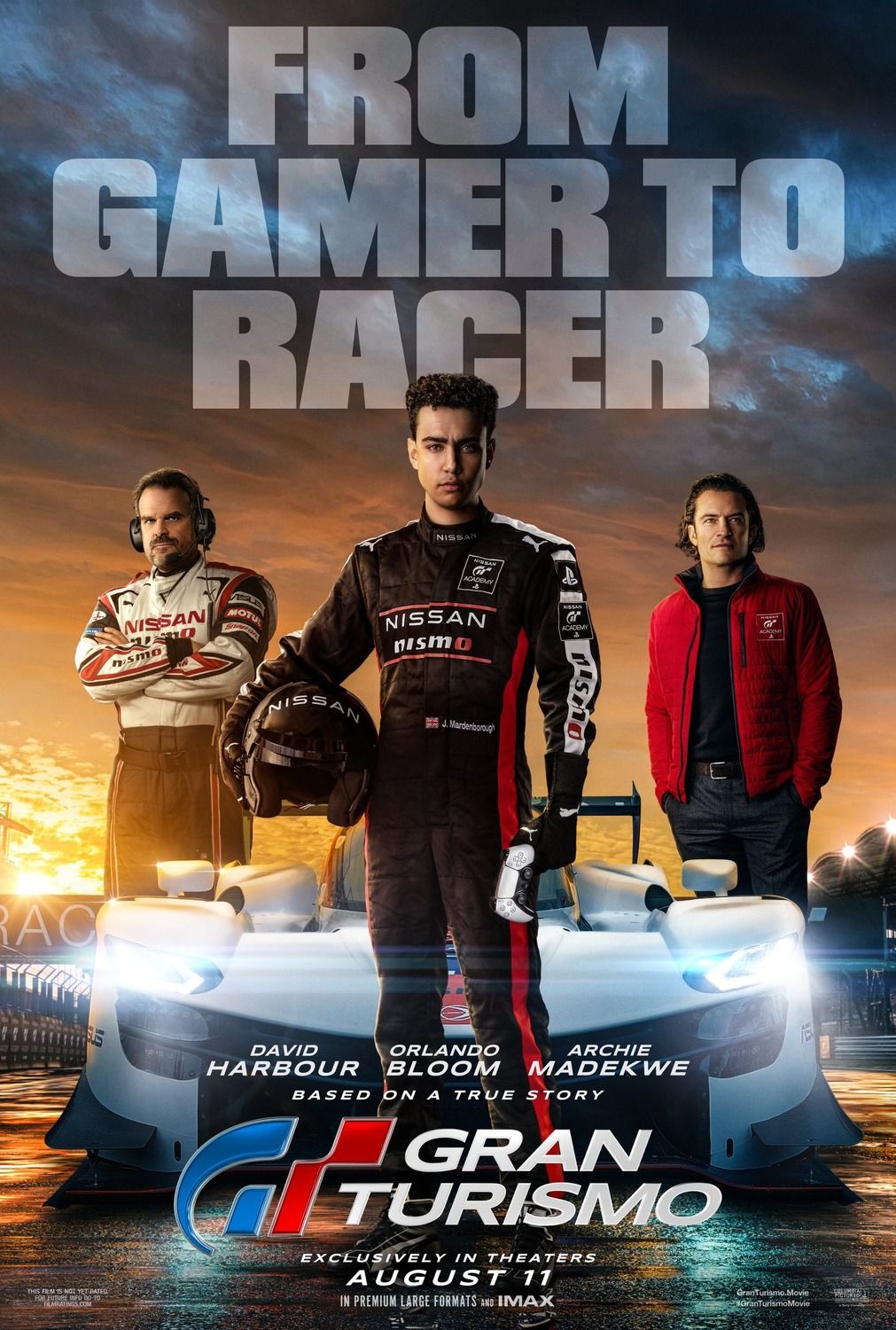 Gran Turismo
Release Date

August 11, 2023

Director

Neill Blomkamp

Cast

Djimon Hounsou, Orlando Bloom, David Harbour, Darren Barnet

Main Genre

Action
Read Our Review
2023's Gran Turismo is based on the popular video game of the same name. It's another sports movie loosely based on a true story. The film follows Jann Mardenborough (Archie Madekwe), a simulation racing enthusiast who is recruited to train at the real-life Nissan GT Academy.
Why It's So Great
Gran Turismo manages to pull off the difficult feat of a good movie based on a video game. It features some great action scenes, special effects, and decent acting. David Harbour, Orlando Bloom, and Geri Halliwell-Horner round out the cast and give admirable performances in this respectable thriller.
Rent it on Apple TV
2
Creed III (2023)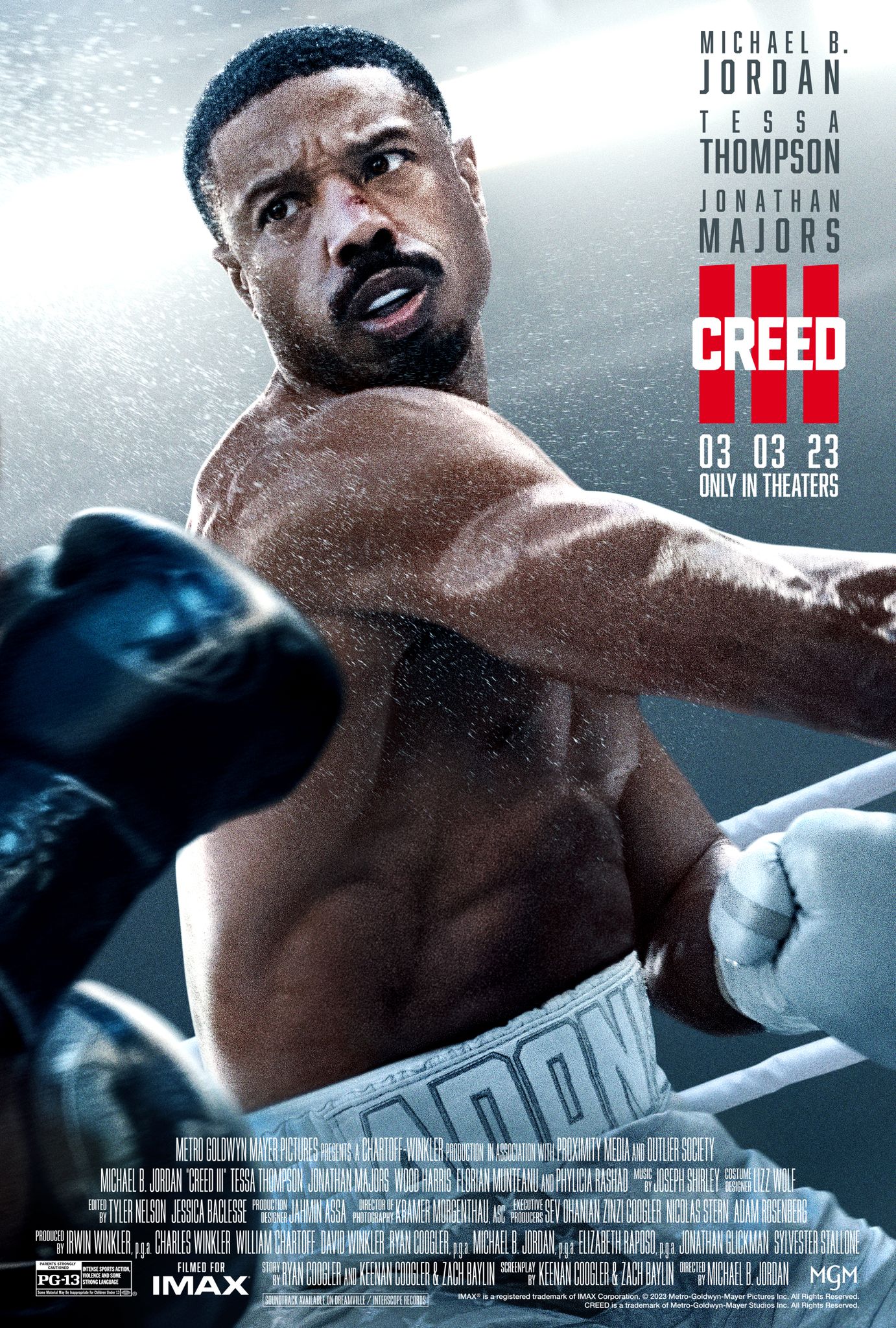 Creed III
Release Date

March 3, 2023

Director

Michael B. Jordan

Cast

Tessa Thompson, Michael B. Jordan, Jonathan Majors, Selenis Leyva

Rating

PG-13

Main Genre

sport
Read Our Review
Creed III is another positive addition to the Rocky/Creed franchise. Adonis Creed (Michael B. Jordan) is thriving as a retired boxer. He's focusing on his wife and daughter, but an old friend comes along to disrupt his peace. When Donnie's buddy Dame (Jonathan Majors) is released from prison, he's eager to prove to the world that he's tougher than Donnie ever was.
Why It's So Great
Jordan and Majors put in excellent performances driven by a strong story. The two characters have a deep history that makes their encounters more intense. The boxing scenes are gritty and realistic, as always, and they keep the viewer on the edge of their seat. The ending of Creed III left audiences wondering what's next for the Creed franchise.
Stream it on Prime Video
1
The Saint of Second Chances (2023)
Netlfix's 2023 sports documentary The Saint of Second Chances is about Mike Veeck, the son of former Chicago White Sox owner Bill Veeck. The younger Veeck became infamous for spearheading a promotion that went horribly wrong where disco records were blown up at the White Sox's stadium back in 1979. Veeck then had to work to rebuild his reputation and became known as a man who loved to give others the same second chances he received.
Why It's So Great
Veeck is a very likable person, and his story is told with a good mix of comedy and drama. It's best if you watch the movie without knowing his story, as there are some great twists and turns along the way. Veeck is all about having fun and not taking life too seriously, and it makes The Saint of Second Chances an enjoyable watch.
Stream it on Netflix
In conclusion, this film has captivated audiences with its mesmerizing storytelling, compelling performances, and stunning visuals. It has transported us to worlds both familiar and unknown, evoking a range of emotions that have left a lasting impact. The director's artistic vision and the collaborative efforts of the cast and crew have brought this story to life in a truly extraordinary way. From the gripping plot twists to the heartfelt moments of connection, this film has reminded us of the power of cinema to inspire, entertain, and provoke thought.
Whether you're a fan of the genre or simply a lover of great storytelling , this film is not to be missed. It's a testament to the magic of filmmaking and serves as a reminder of the profound impact that movies can have on our lives. So grab your popcorn, sit back, and immerse yourself in this cinematic masterpiece.