Some of cinema's greatest performers appear in films on this list, with star-studded casts across the board. But plenty of them were also made by the best directors the industry has ever seen, like Hayo Miyazaki, Wes Anderson, Ridley Scott, Alfonso Cuaron, and David Lynch. The upper echelon features projects that can even be considered among the finest of the industry, period.
And even if you don't recognize a few of the titles — most likely the foreign films, if anything — the majority of films featured herein will undoubtedly appear familiar to any given film fan. All that said, these are the twenty titles that make 2001 a legendary year for the cinematic history books.
20
The Fast and the Furious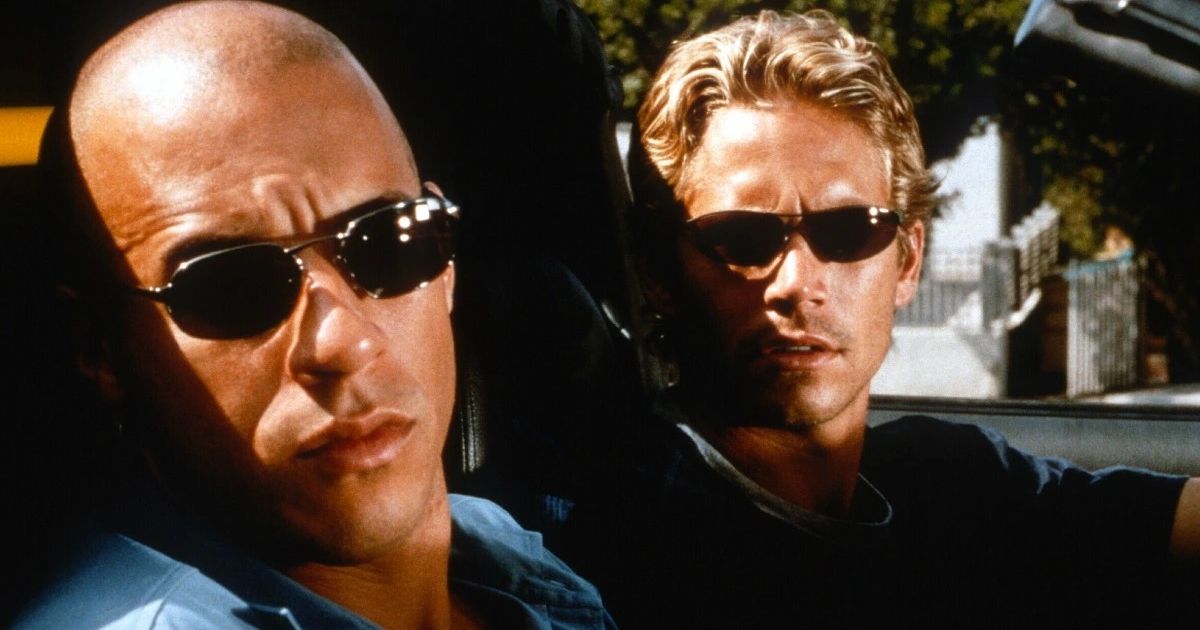 Although this is far from the best film you'll read about today, it essentially starts the list for beginning one of the most financially successful franchises in film history. And although The Fast and the Furious (2001) was straightforward in structure with plot points that promise little intrigue, the overall experience is a spectacle in itself that deserves some recognition all these years later.
This is one of those titles that succeeds in what it set out to accomplish, providing film fans with more mindless entertainment than thought-provoking dialogue and poignant performances. In the end, the action sequences of The Fast and the Furious land the first entry of this franchise at the start of the list.
19
Moulin Rouge!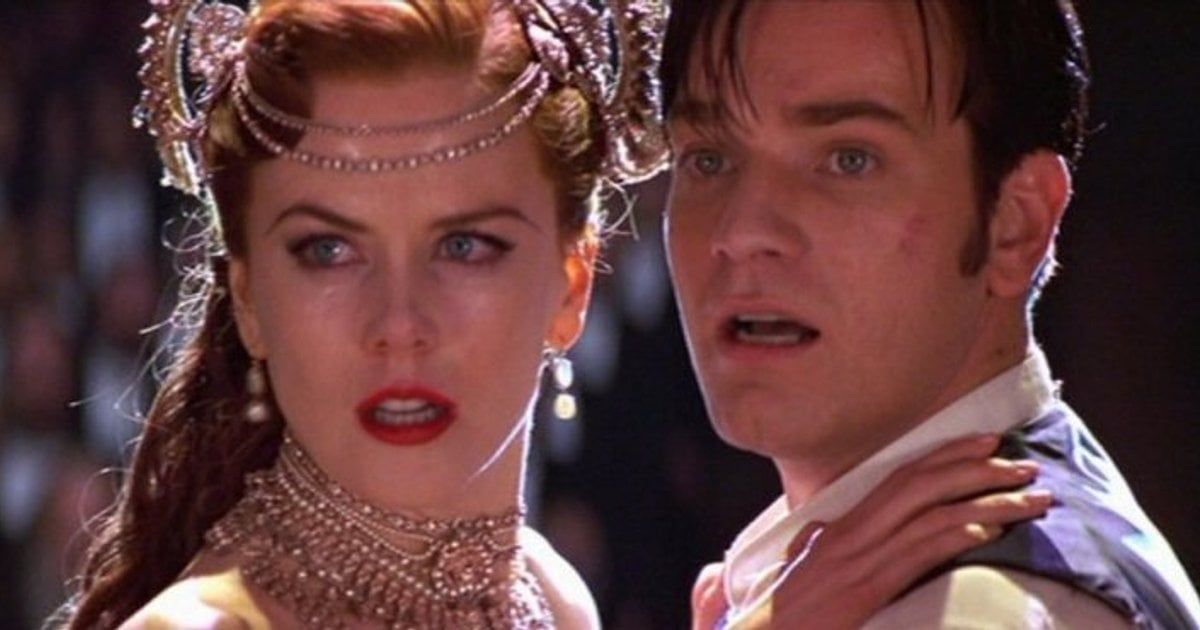 Directed by Baz Luhrman from a script he co-wrote with Craig Pearce, the musical romantic drama at hand follows Christian, a young, English poet who falls in love with Satine, the star of the titular cabaret in Paris. Its set design will soothe your senses, with meaningful art direction and some truly heartfelt performances from the likes of Nicole Kidman and Ewan McGregor.
And really, every other element of filmmaking you can muster is worth writing home about to some degree in Moulin Rouge! (2001). Its camerawork, the script from Luhrman and Pearce, and even more technical aspects such as film editing and sound design. In the end, no matter how you feel about this ilk of cinema, it's hard to deny Moulin Rouge!
18
Gosford Park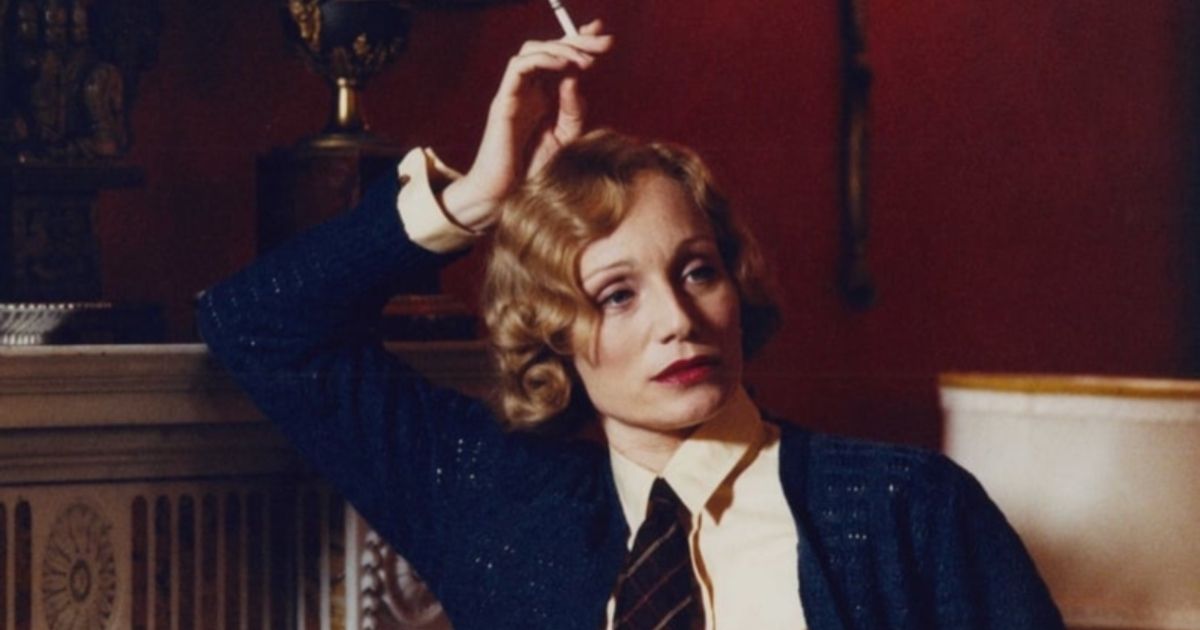 Directed by Robert Altman from a script by Julian Fellows, this critical darling follows a hunting party that soon experience travails in their planned activities when a murder occurs at the titular English country house. And off the bat, it's worth noting the star-studded cast of Gosford Park (2001), with performers such as Maggie Smith, Clive Owen, Helen Mirren, Michael Gambon, Ryan Phillipe, and Emily Watson. And truly, that's only scratching the surface.
But aside from its ensemble cast of characters, the other noteworthy element hereof would be its run at the 74th Academy Awards. Smith and Mirren were both nominated for Best Supporting Actress, while Altman received a nod for Best Director. The film itself was nominated for Best Picture, on top of other categories like Best Art Direction and Best Costume Design. And for the brilliance of his original script, Fellows walked away with a win.
17
A Beautiful Mind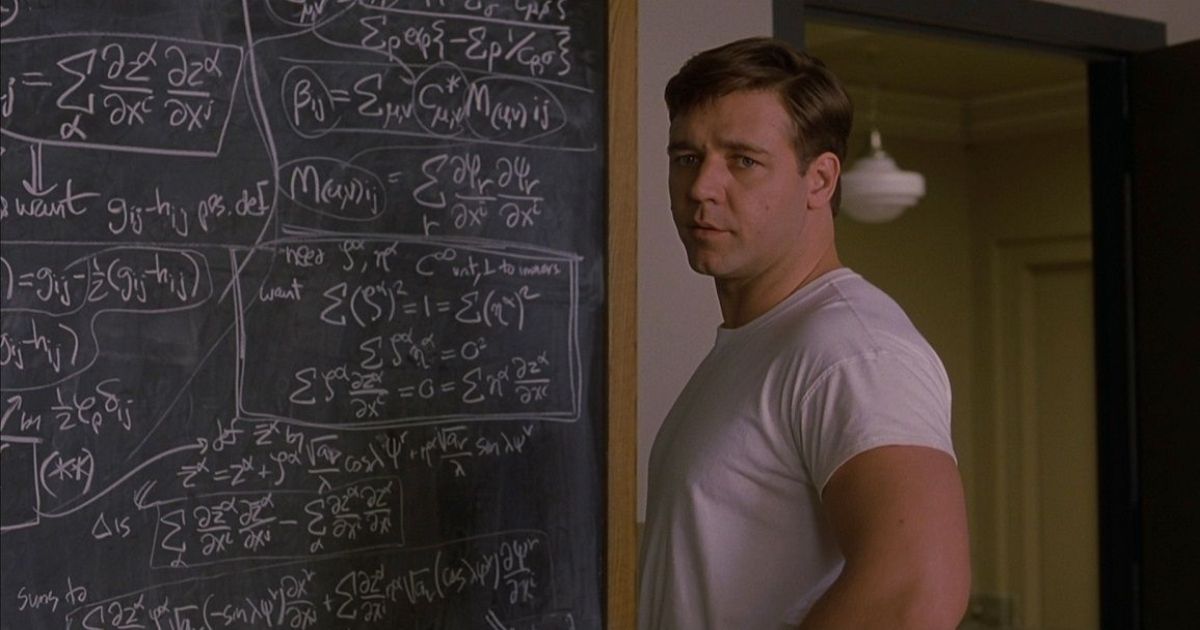 Starring Russell Crowe under the direction of Ron Howard, this marks their first of two collaborations with the second being Cinderella Man (2005) from a few years down the line. And sure, that boxing project may have been better overall. But with A Beautiful Mind (2001), the primary performance from Crowe garnered him his third consecutive Academy Award nomination for Best Actor.
He had been nominated the two years prior for The Insider (1999) and Gladiator (2000), the latter of which he actually won. And while he came up short in the end for A Beautiful Mind, it nonetheless remains a powerful performance. He plays John Nash, a real-life mathematician whose story truly unfolds when he accepts a job in cryptography. If you missed A Beautiful Mind along the way, it's still worth your time today.
Related: Every Russell Crowe Movie of the 2000s, Ranked
16
Spy Kids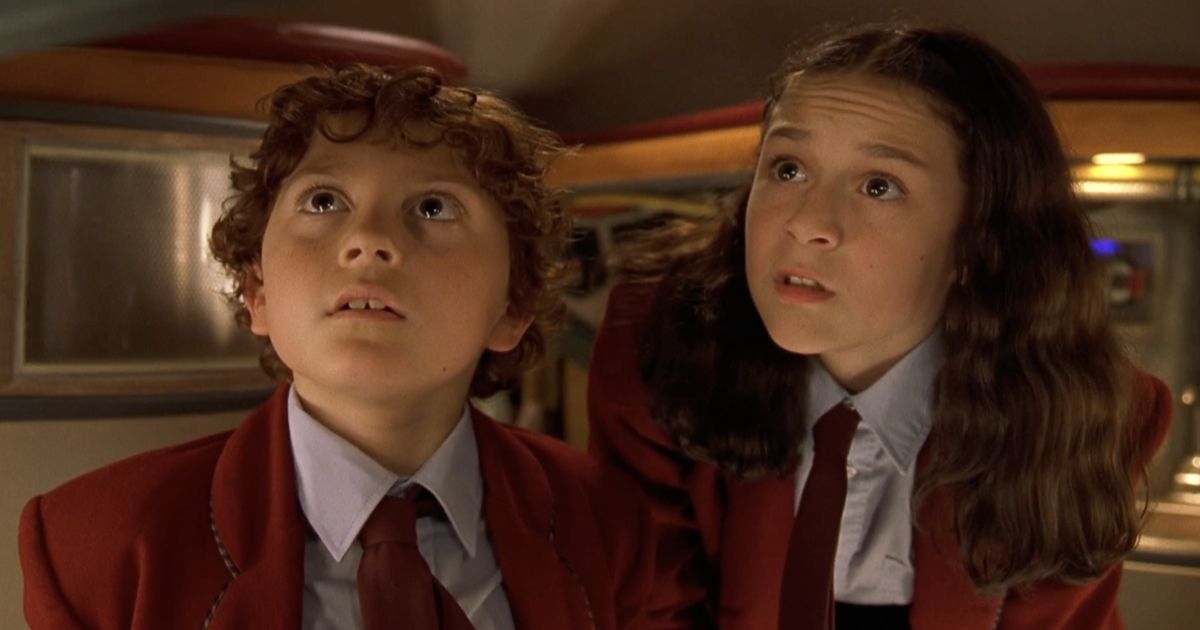 Given the mediocre nature of more recent entries in this famous family-oriented franchise, many film fans seem to forget the high-quality elements of filmmaking at play in the original Spy Kids (2001). Directed by Robert Rodriguez, it features an impressive cast of performers such as Antonio Banderas, Carla Gugino, Danny Trejo, and Cheech Marin.
And again: the overall product is of legitimately high quality — hilarious through and through with entertaining character dynamics, a lighthearted tone, and solid script structure that results in a well-paced plot. Sure, Spy Kids was far from winning any honors at major award associations. But it holds a whopping 93% approval rating on critical consensus website Rotten Tomatoes, and of course spawned a franchise that's still seeing sequels today. On any given day, it could land even higher on the list.
15
Harry Potter and the Sorcerer's Stone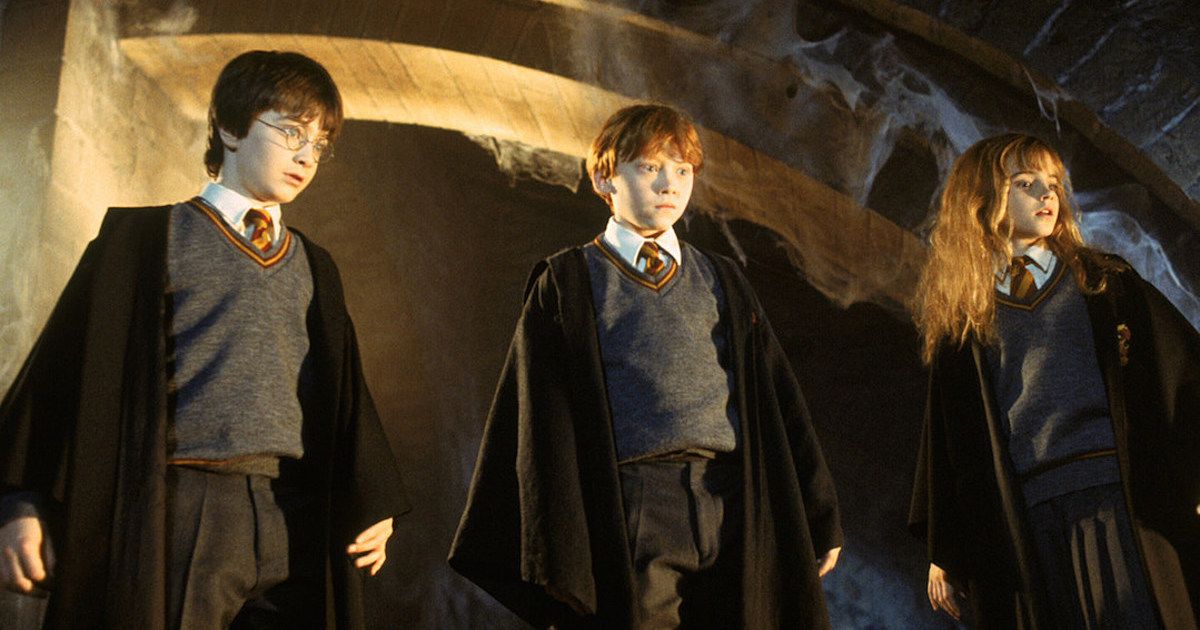 Directed by Chris Columbus, this first entry in the famous fantasy franchise went down as the second-highest grossing film of the year. It remains among the most faithful adaptations of J.K. Rowling's novels, with Harry Potter and the Sorcerer's Stone (2001) hitting every nail on the head with regard to casting, scriptwriting, set design, and everything in between.
Its plot is well-known, with the boy who lived getting accepted into a school for wizards, making indelible memories and lasting friendships along the way. And again, while the franchise's name is frowned upon by many readers and film fans today, there's no doubt that Sorcerer's Stone was a great adaptation of the novel.
14
In the Bedroom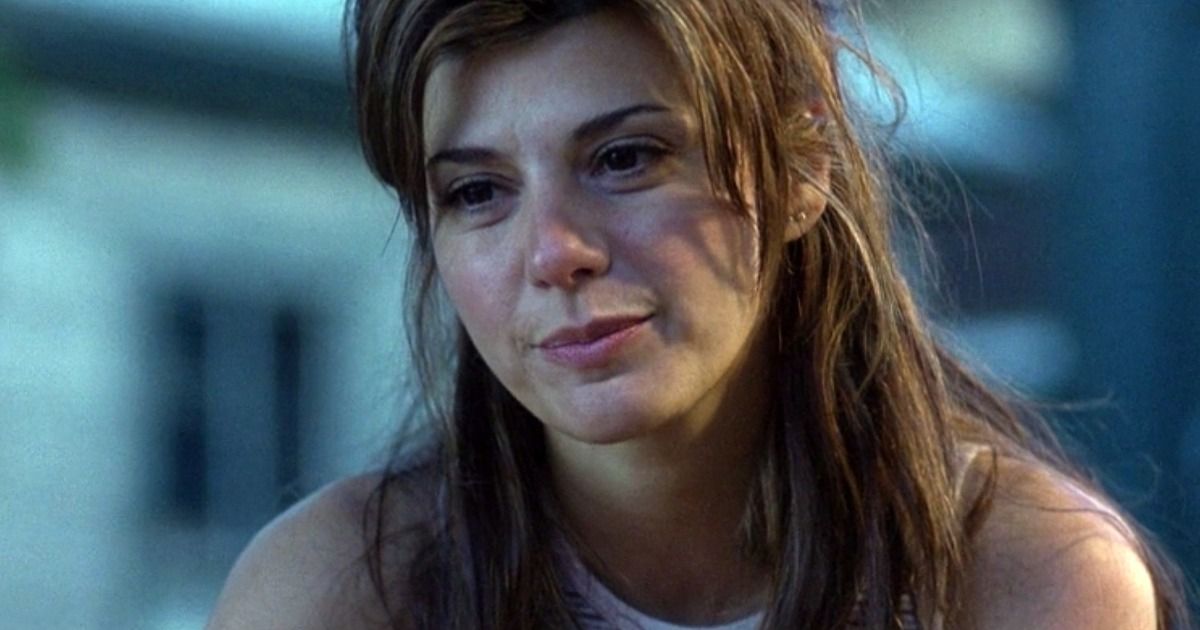 With five nominations in total, In the Bedroom (2001) was among the most respected films at the 74th Academy Awards. And although it didn't walk away with any golden statuettes, this independent drama from director Todd Field — with a script he co-wrote with Robert Festinger — is nonetheless one of the most critically acclaimed films to release in the year at hand.
Following a family who lives in Maine, its plot is fairly straightforward as the son of the household becomes romantically involved with an older single mother played by Marisa Tomei. But Sissy Spacek arguably stands out as the film's highlight, playing the mother of the aforementioned family who teaches music while her husband practices medicine. And each character shares a tangible dynamic with the others, rendering In the Bedroom a stand-out project from 2001.
13
Monsoon Wedding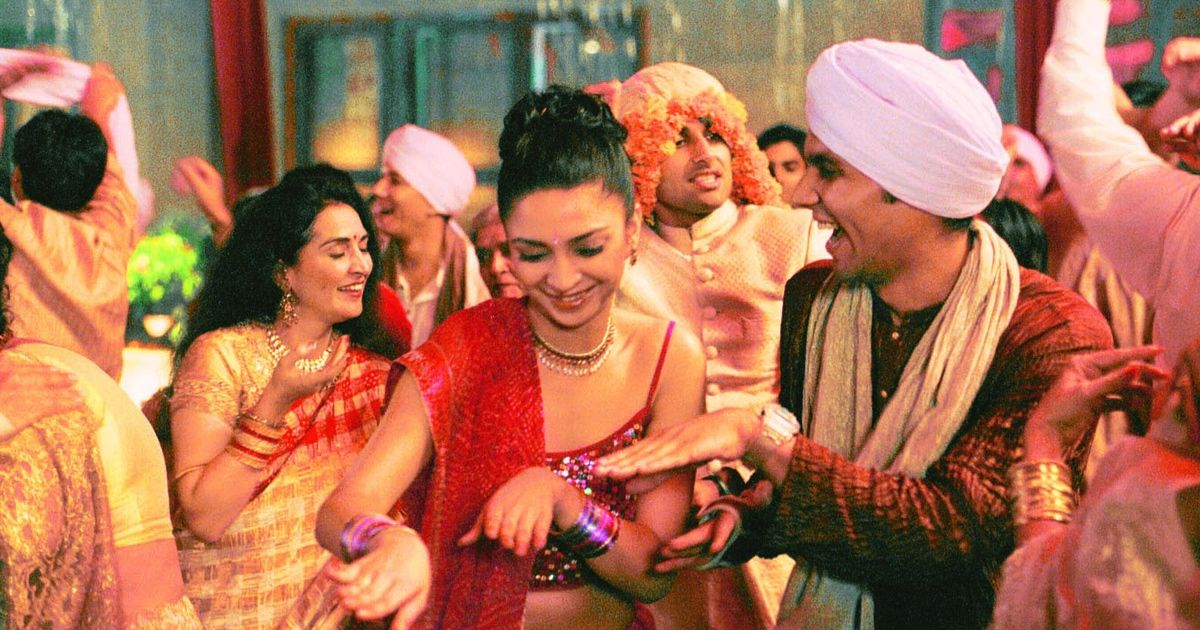 Perhaps the single most unknown film on the list, that has a lot to do with its being filmed partly in a foreign language. This isn't the only entry from another region to appear on the list, as others land inside the list's top ten. But made by Hindi-American director Mira Nair, Monsoon Wedding (2001) is nonetheless of a high-enough quality that it deserves an in-depth entry for itself.
Its plot follows a Punjabi Hindu wedding in Delhi where several romantic entanglements unfold as the primary source of conflict for the plot as a whole. And the caliber of its script, performances, and direction were all on full display across the board of award ceremonies, picking up nominations for Best Foreign Language Film at both the BAFTAs and the Golden Globes. Sure, it came up short in the end, but critics were also unanimous in their positive reviews, as it holds a whopping 95% approval rating on critical consensus website Rotten Tomatoes. Few films on this list can boast stats to those extents.
12
Ocean's Eleven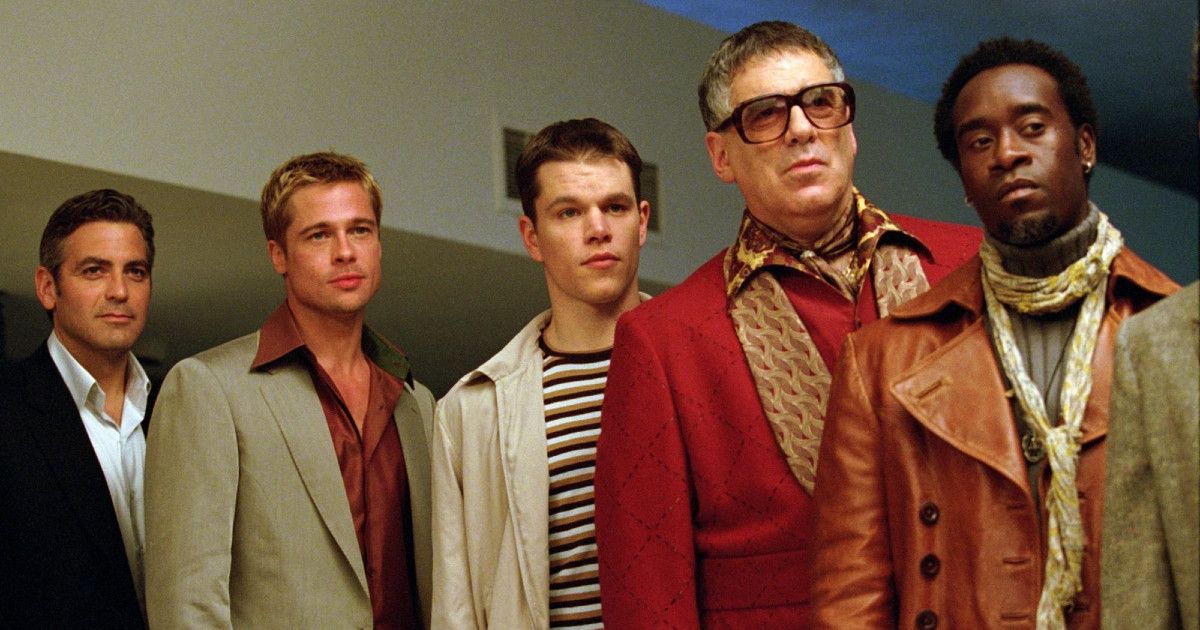 A heist film by Steven Soderbergh, one thing worth noting off the bat is that a remake of Ocean's Eleven (2001) is currently in the works, set to star Ryan Gosling alongside Margot Robbie. It will be the second remake of the franchise, as the film at hand was actually a remake of Ocean's Eleven (1960) starring members of the Rat Pack like Frank Sinatra, Dean Martin, and Sammie Davis Jr.
But film fans around the world will likely forever associate the title with Soderbergh's version from the year at hand. It features a star-studded cast of names such as George Clooney, Matt Damon, Brad Pitt, Don Cheadle, and Bernie Mac. And its witty script following a group of professional thieves goes down among the best — or at least most popular — movies the heist subgenre has ever seen. There's no doubt that the quality of 2001 was bolstered by Ocean's Eleven as a whole.
Related: Best Steven Soderbergh Movies, Ranked
11
Training Day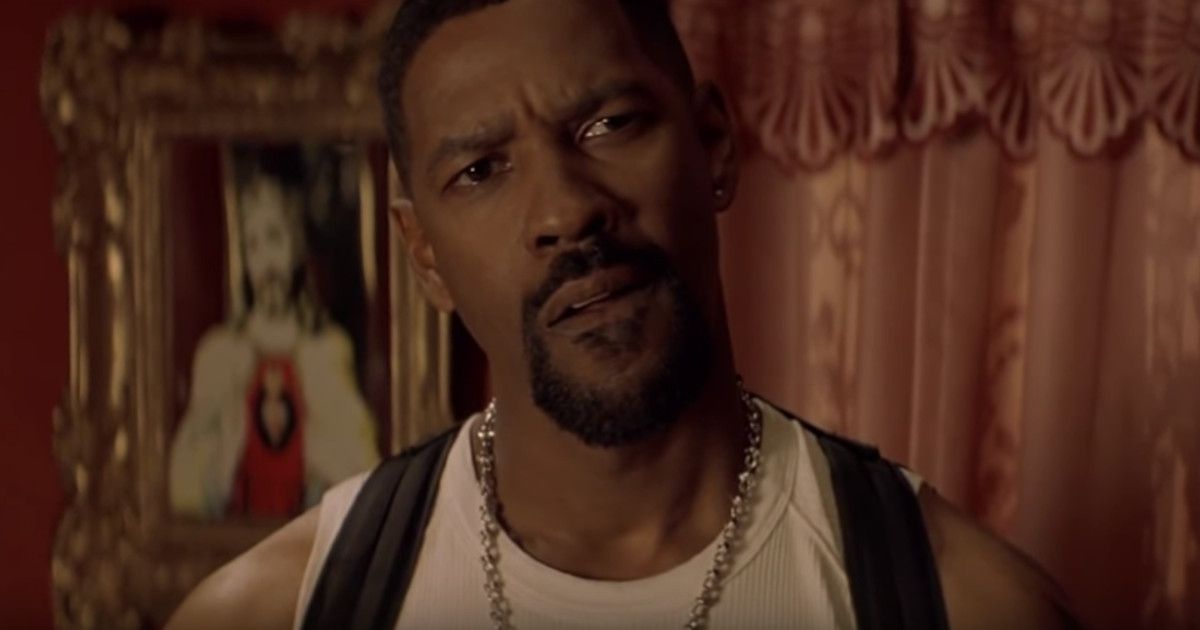 Up to this point in Denzel Washington's famous, critically acclaimed career, he had already won an Academy Award: Best Supporting Actor for his work as Private Silas Trip in Glory (1989). Even then, he had a nomination before that thanks to his efforts in Cry Freedom (1987), and after winning the honor for his work in the aforementioned war film, he began picking up traction in the Best Actor category.
The first nomination was as the titular character in Malcolm X (1992) by Spike Lee, followed by another titular role in The Hurricane (1999) by Norman Jewison. But directed by Antoine Fuqua, the film at hand features perhaps the most impressive Washington performance of the bunch. His role as Detective Alonzo Harris in Training Day (2001) finally garnered him the Academy Award for Best Actor, and it was well warranted as a crooked narcotics officer in the LAPD. He single-handedly lands Training Day on the list.
10
Black Hawk Down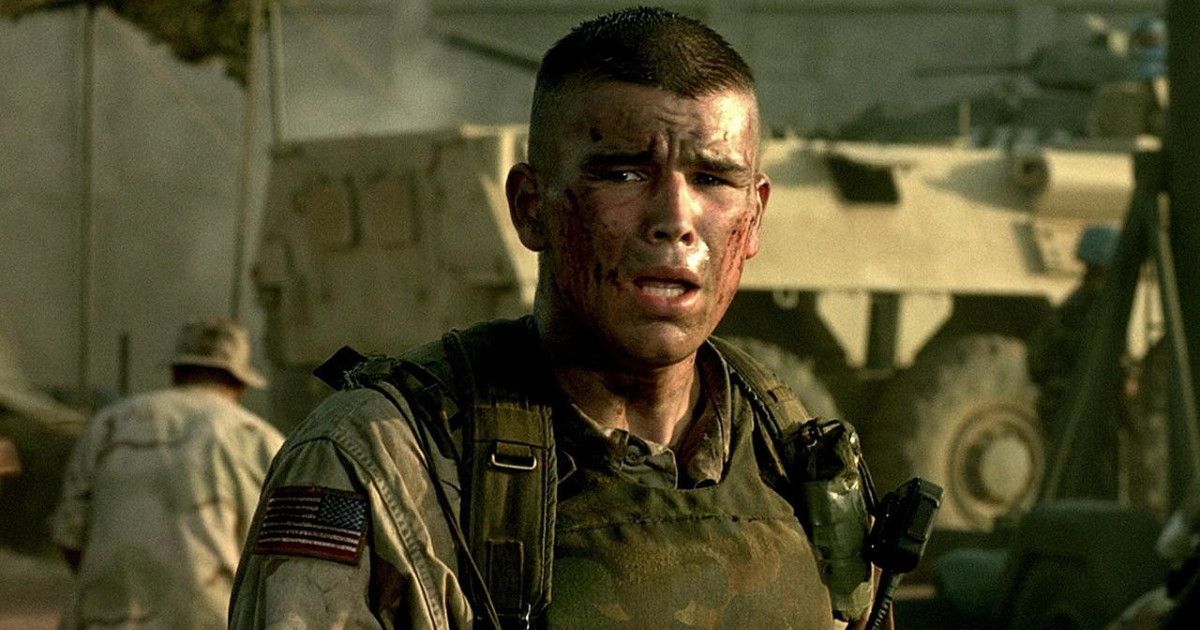 Up to this point, the list has seen two crime films, two action stints, a musical, a fantasy romp, and now this: Black Hawk Down (2001), one of the twenty-first century's greatest war films. Directed by Ridley Scott, perhaps the most notable quality worth writing home about off the bat would be the star-studded cast, with guys like Josh Hartnett, Ewan McGregor, Tom Sizemore, and Eric Bana.
But that's frankly just to name a few, with everyone performing brilliantly within an action-packed script from writer Ken Nolan. And across the board of success, Black Hawk Down was among the most notable films of the year. It received four nominations at the 74th Academy Awards, winning for Best Film Editing and Best Sound. But really, it lands this high on the list because everything was pieced together to form a picture-perfect puzzle.
Related: 10 Best Ridley Scott Films, Ranked
9
Monster's Ball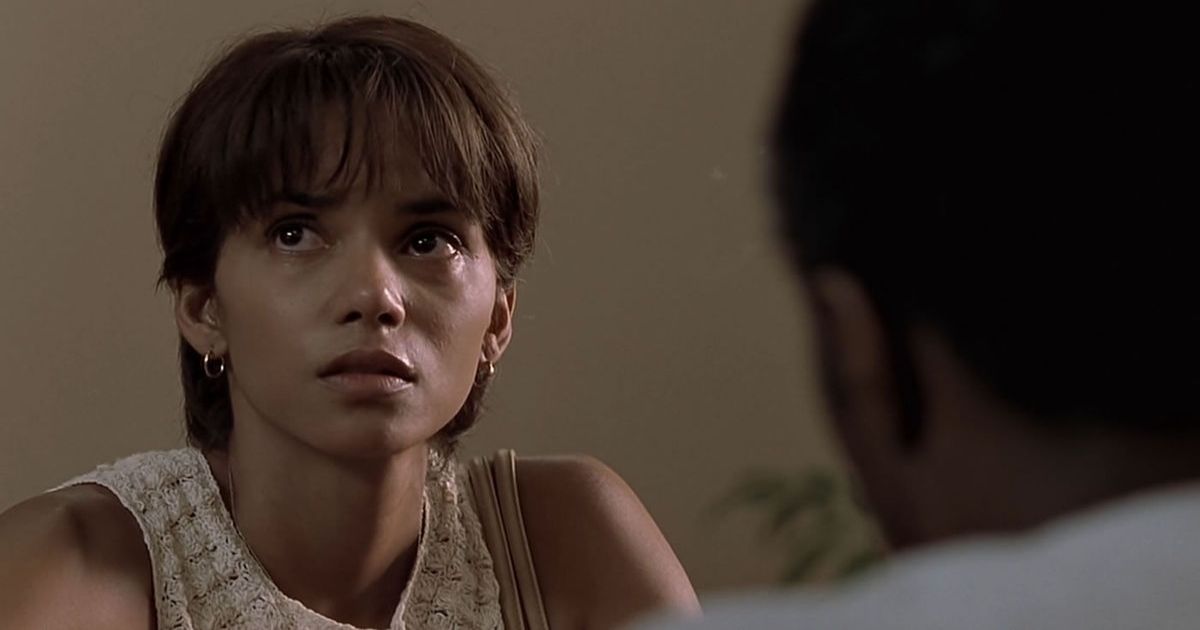 The story of a white, racist corrections officer living in a town full of black people — what could go wrong? Of course, the premise renders certain scenes frustrating, at times hard to listen to. And that's putting it lightly. But this plot in tandem makes for a poignant tale from start to finish, with tangible character development and tremendous dynamics to boot. Plus, each performer acts their hearts out, from Billy Bob Thorton and Halle Berry to Heath Ledger and Peter Boyle.
Directed by Marc Foster from a script written by Milo Addica and Will Rokos, the film at hand garnered great reviews from critics, and made $45 million at the worldwide box office from a budget of $4 million. And what's more is that Monster's Ball (2001) accrued two nominations at the Oscars: the first being Best Actress for Berry, the second as Best Original Screenplay for Addica and Rokos. Berry even walked away with a golden statuette for her work as Leticia Musgrove, ultimately defining the story until the film's final frame. The ninth spot on the list is well-warranted.
8
Shrek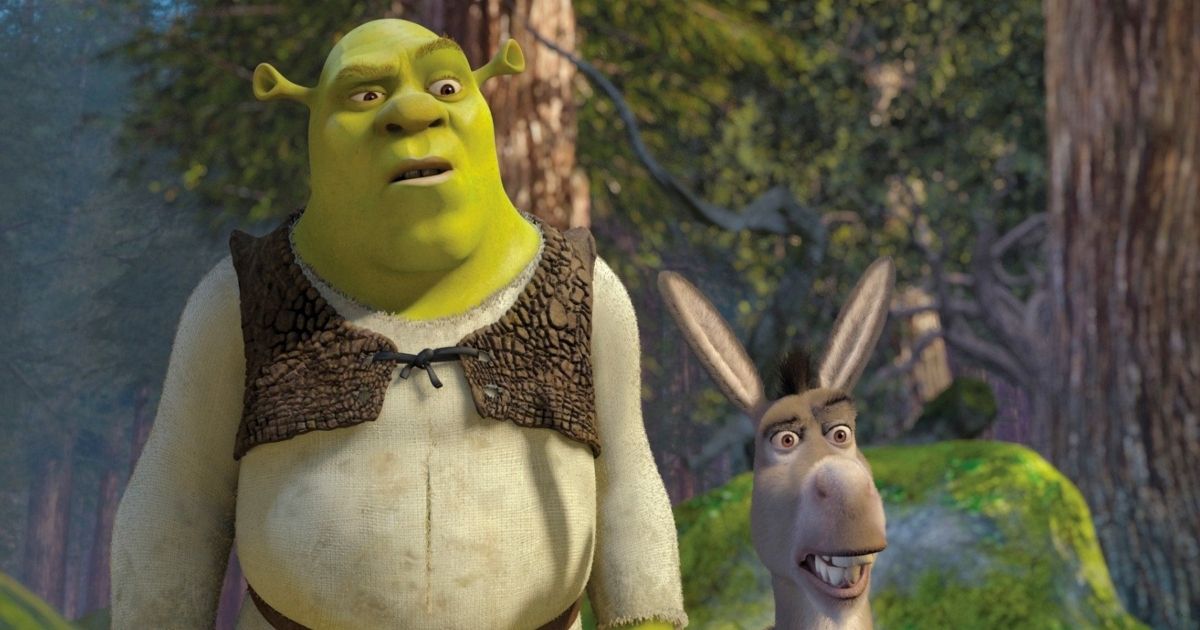 Among the more famous animated movies ever made is Shrek (2001), as it made history upon release and subsequently spawned a massive media franchise full of sequels and spinoffs. But none of that would've been achievable if it weren't for the rock-solid structure and endlessly witty dialogue featured in the original Shrek.
Of course, its ensemble voice cast put on brilliant performances, too: Mike Myers as the titular ogre, Eddie Murphy as Donkey, and Cameron Diaz as Fiona. Their individual voices represent the essence of Shrek more than two decades down the line, along with its world-class tactics of general animation. Its plot is enticing from start to finish, too, resulting in perhaps the greatest DreamWorks film of all time.
7
Amélie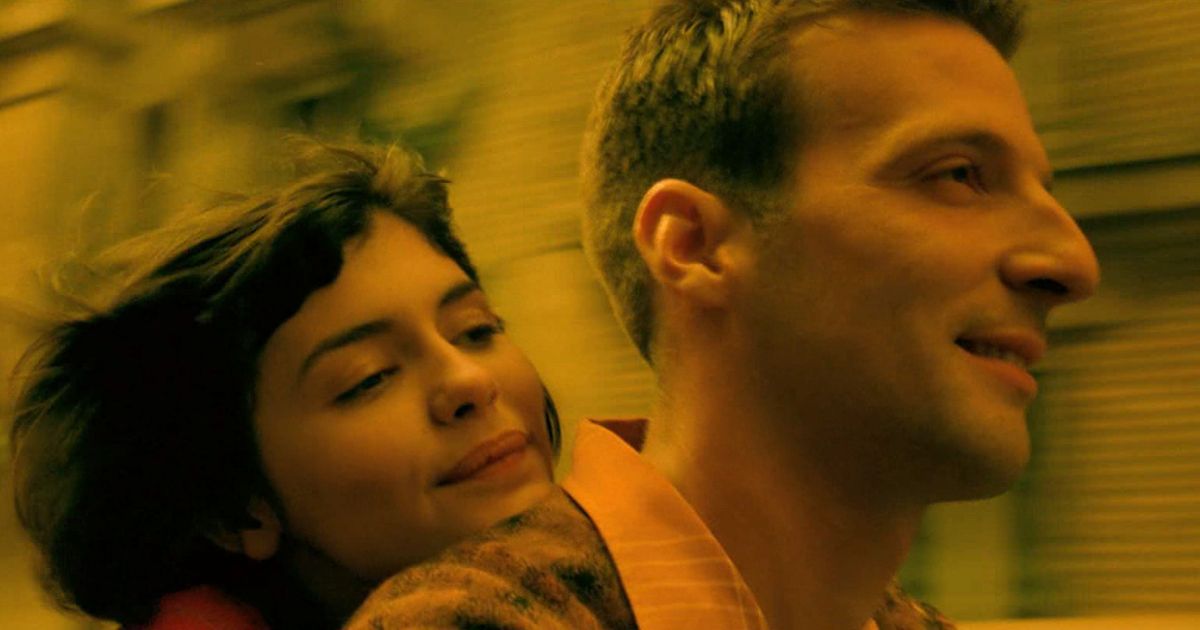 Set in Montmartre, this project tells the story of the titular French waitress who introduces the inciting incident by deciding to ignore her struggle with isolation by enhancing the lives of her loved ones. A French film, obviously, it was directed by Jean-Pierre Jeunet from a script he co-wrote with Guillaume Laurant. And it's widely considered among the finer films of the year, with several awards under its belt.
Lead actress Audrey Tautou made her feature film debut just two years prior with Venus Beauty Institute(1999), garnering widespread acclaim along the way. She even won the César Award for Most Promising Actress, a title that bore fruit here with Amélie (2001). It's among the finer foreign-language films of the twenty-first century, and without a doubt deserves this spot among the top ten films of 2001.
Related: Here's Every Jean-Pierre Jeunet Movie, Ranked
6
Monsters Inc.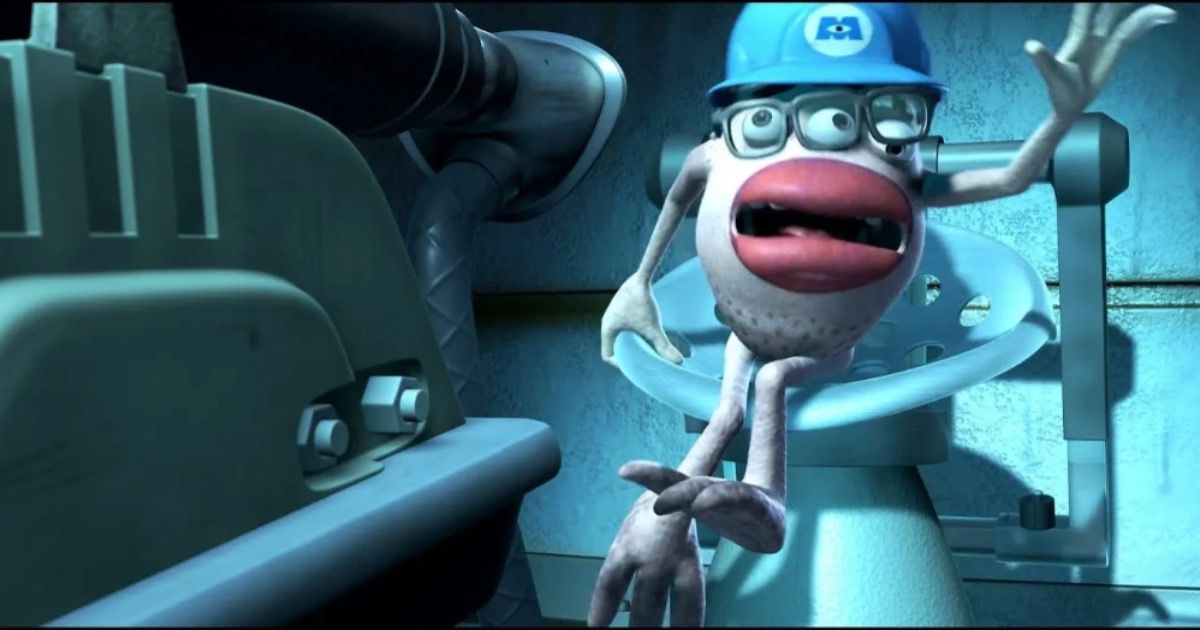 After a string of influential and high-quality hits throughout the 1990s, famous animation studio Pixar capitalized on their newfound name value right off the bat in the twenty-first century by releasing Monsters Inc. (2001). Featuring the voices of John Goodman and Billy Crystal along with Steve Buscemi and James Coburn, this is without a doubt among the finer animated films of the decade, let alone the year at hand.
Following Goodman and Crystal's characters James P. "Sully" Sullivan and Mike Wazowski (respectively) as employees of the titular company, their job is to produce scares of human children to keep power to their facility. Meanwhile, Buscemi plays Randall, a fellow scarer and the secondary antagonist, while Coburn appears as the CEO Henry J. Waternoose. It's a fabulously unique premise that's seen into idiosyncratic fruition in a fashion which could only be achieved by Pixar.
5
Y tu mamá también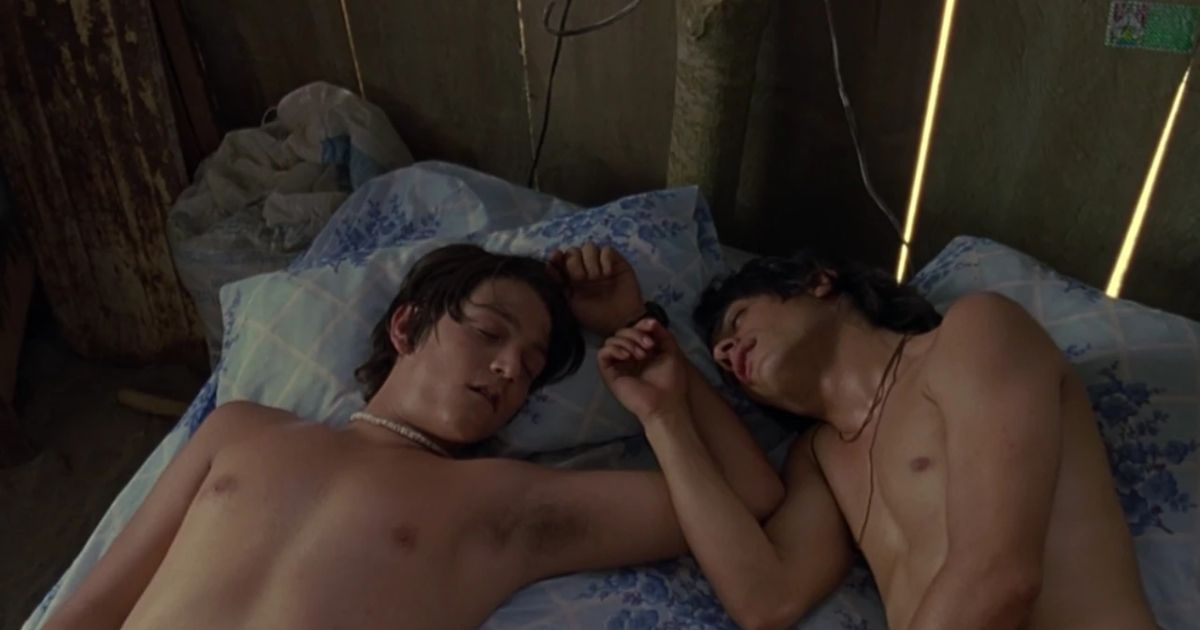 From the film's opening scene, you'll be intrigued. By the second act, that intrigue will have shifted to concentration. Strong emotions begin to stir upon the film's midpoint, and when it's all said and done, you'll be on the verge of open tears. Directed by Alfonso Cuarón in what is without a doubt among the finer films of his career, Y tu mamá también (2001) follows two teenage boys who go on a road trip with a woman in her twenties.
It explores the friendship of the two leads — Gael García Bernal as Julio Zapata and Diego Luna as Tenoch Iturbide — as they experience a falling out while also developing respective relationships with the aforementioned woman: Luisa Cortés, played by Maribel Verdú. And the result is pure poignance from start to finish, putting Cuarón on the map and going down among the best Spanish-language films ever made. It lands here at number five.
Related: The 20 Best Films From the Three Amigos of Cinema
4
The Royal Tenenbaums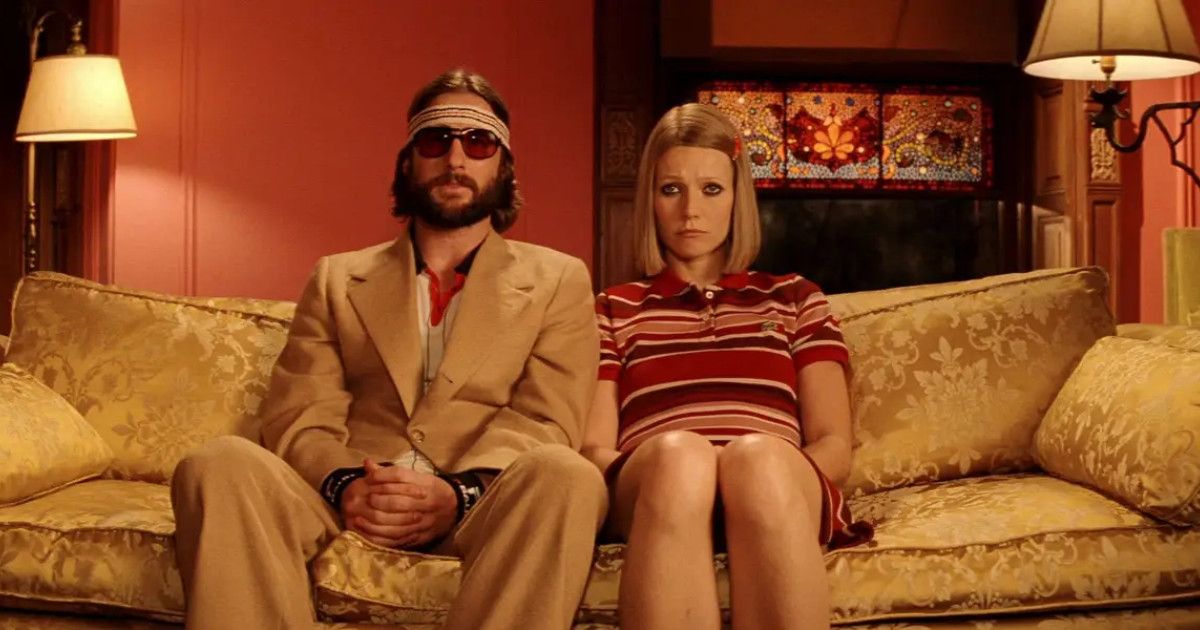 Although the name value of American writer-director Wes Anderson has bolstered the popularity of The Royal Tenenbaums (2001) since its initial release, this masterclass of filmmaking was for a long time rather underrated. It follows three prodigious kids who grow up into neurotic shells of their former potential, with sheer emotion around every corner of its script — which was written by both Anderson and Owen Wilson, the latter of whom appears in a supporting role as Eli Cash.
Other performers include Ben Stiller, Gwyneth Paltrow, and Luke Wilson as the aforementioned prodigies, with their father Royal being portrayed by Gene Hackman and Angelica Huston having played their mother, Etheline. Both Danny Glover and Bill Murray make supporting appearances as well, with each player performing to an absolute tee to render this among the most emotional films of its decade, let alone of 2001.
3
Mulholland Drive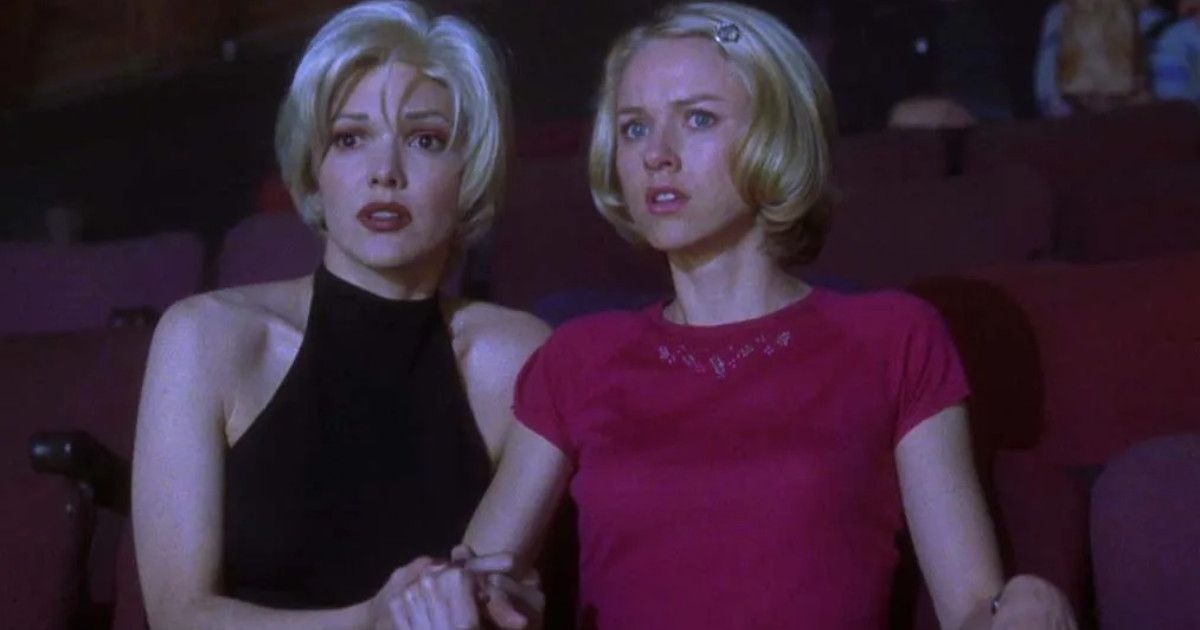 Although Mulholland Drive (2001) by American surrealist director David Lynch didn't rake in ticket sales at local movie theaters upon release, it's now commonly cited among the greatest films ever put to the silver screen. Its tangible elements of the neo-noir subgenre are achieved through majestic qualities of cinematography and scriptwriting every step along the way of its mysterious and engrossing plot.
Naomi Watts, Laura Harring, Justin Theroux — all of these performers bring their A-game in one of the greatest American films ever made, with Mulholland Drive arguably going down as Lynch's magnum opus over the likes of Erasherhead (1977) and Blue Velvet (1986). If he were to ever have won the Academy Award for Best Director, it would've been for Mulholland Drive. Alas, he came up just short. But the project comes in as high as number three.
2
Spirited Away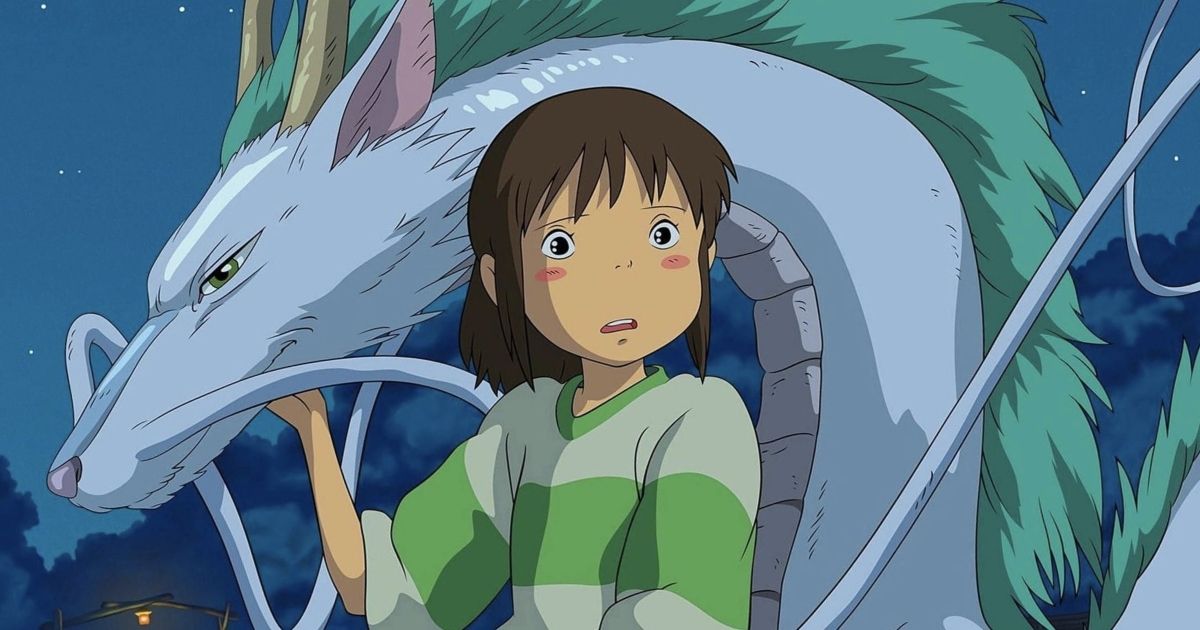 Analyzing the quality and success of Spirited Away (2001) nearly seems redundant at this point. It's commonly cited among the greatest animated films of all time, regardless of region, decade, or director. And with good reason. Its plot follows a ten-year-old girl who moves to a new neighborhood and soon discovers a world replete with spirits from Japanese folklore. From there, her parents are turned into pigs, and the fantastical journey unravels with charm around every corner of its world-famous plot.
If you somehow missed Spirited Away, just know that it's without a doubt among the best films of its year, and even of all time. It was the first hand-drawn and non-English-language film to win Best Animated Feature at the Academy Awards, and it still holds both of those records today. That's only scratching the surface of its many well-known accomplishments.
1
The Lord of the Rings: The Fellowship of the Ring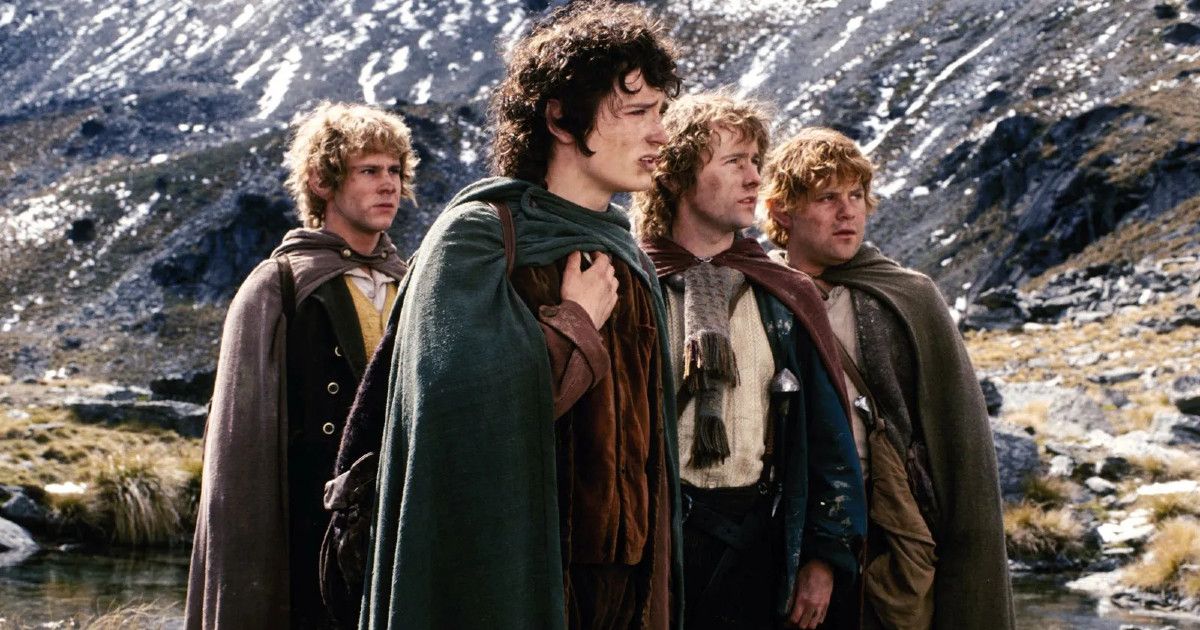 In the end, there was great competition, but The Lord of the Rings: The Fellowship of the Ring (2001) was always destined to come out on top of this list. Written and directed by Peter Jackson, it's of course based on J.R.R. Tolkien's first part of his famous fantasy franchise, and it remains the most faithful Tolkien adaptation to date.
For those unaware, this fantasy epic follows the titular Fellowship as they travel to Mordor while fighting against Sauron on a quest to destroy the One Ring. It was an absolute mainstay at the 74th Academy Awards, winning four out of thirteen nominations. Pretty massive numbers, and they were all well-earned by Jackson and his crew. Fellowship deserves this spot at number one.
In conclusion, this film has captivated audiences with its mesmerizing storytelling, compelling performances, and stunning visuals. It has transported us to worlds both familiar and unknown, evoking a range of emotions that have left a lasting impact. The director's artistic vision and the collaborative efforts of the cast and crew have brought this story to life in a truly extraordinary way. From the gripping plot twists to the heartfelt moments of connection, this film has reminded us of the power of cinema to inspire, entertain, and provoke thought.
Whether you're a fan of the genre or simply a lover of great storytelling , this film is not to be missed. It's a testament to the magic of filmmaking and serves as a reminder of the profound impact that movies can have on our lives. So grab your popcorn, sit back, and immerse yourself in this cinematic masterpiece.